Last week, on Valentine's Sunday, Melody and I planned on going to the flower district to get some flowers. It's an easier way to get a gift rather than buying expensive jewelry, flowers and chocolates. I like to spend time with Melody, and I know she doesn't really want anything expensive from me. So I had Melody pick out her favorite flowers, unfortunate for me they would only take cash or had a minimum purchase. So I decided to get her a bundle instead. Entrance fee to the Flower District gives you access to two buildings for 1 dollar, but beware the market closes relatively early. They don't want to be selling unfit flowers so get there early!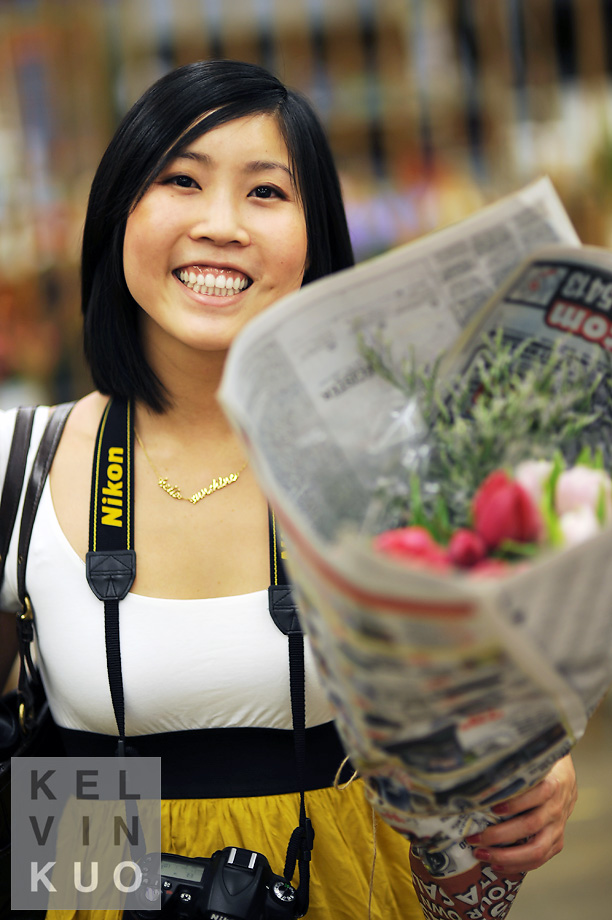 I basically picked from one of the these type piles, which ended up being fresh and vigorous tulips.

The typical roses were also on sale, but we aren't the traditional couple!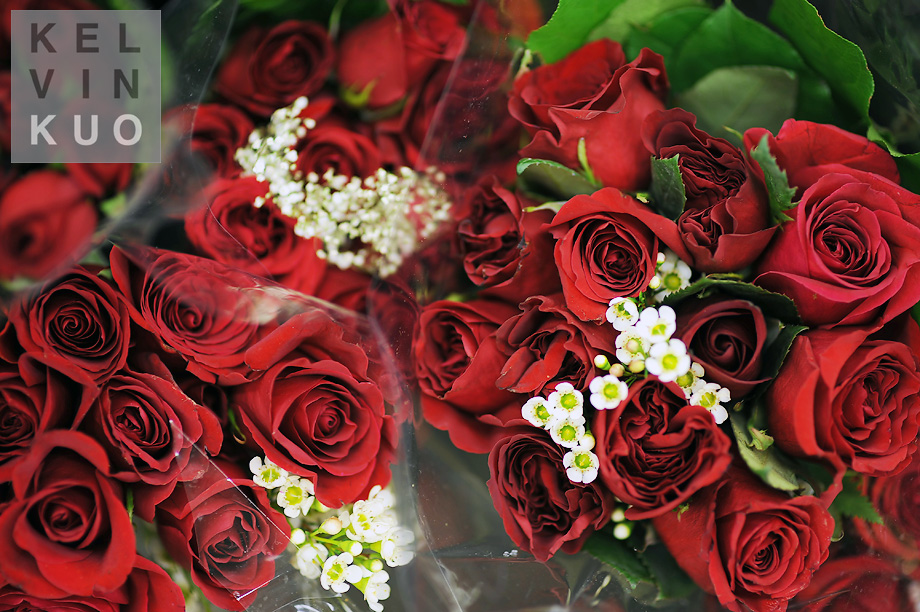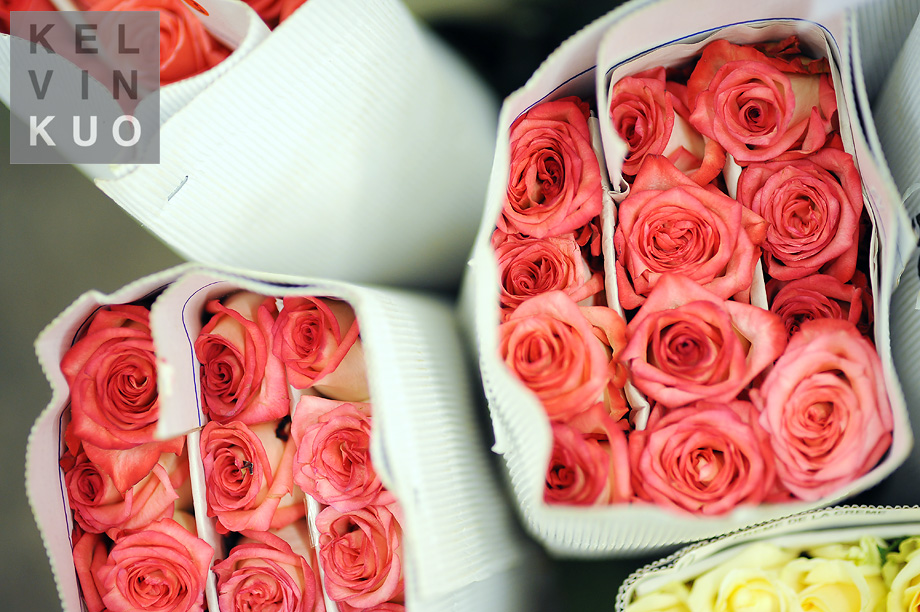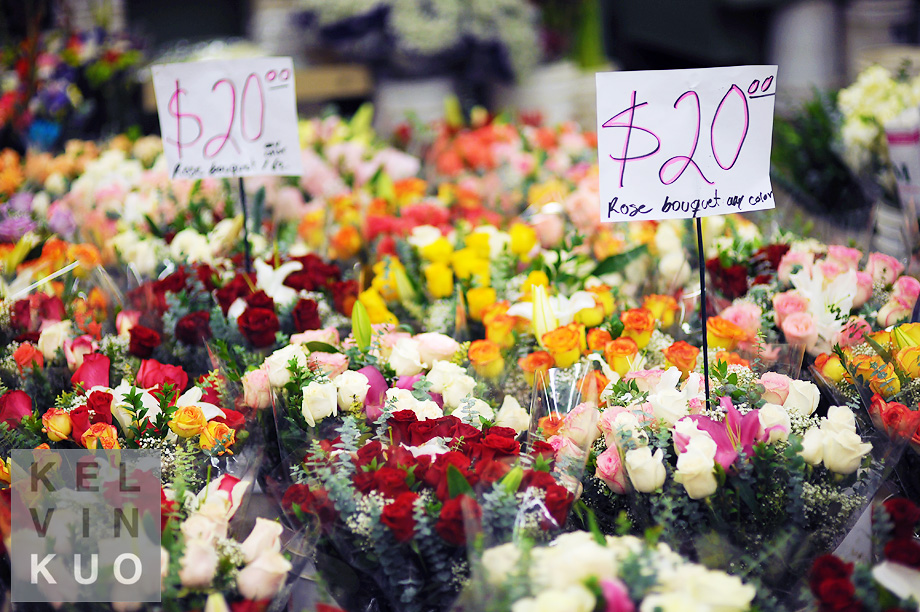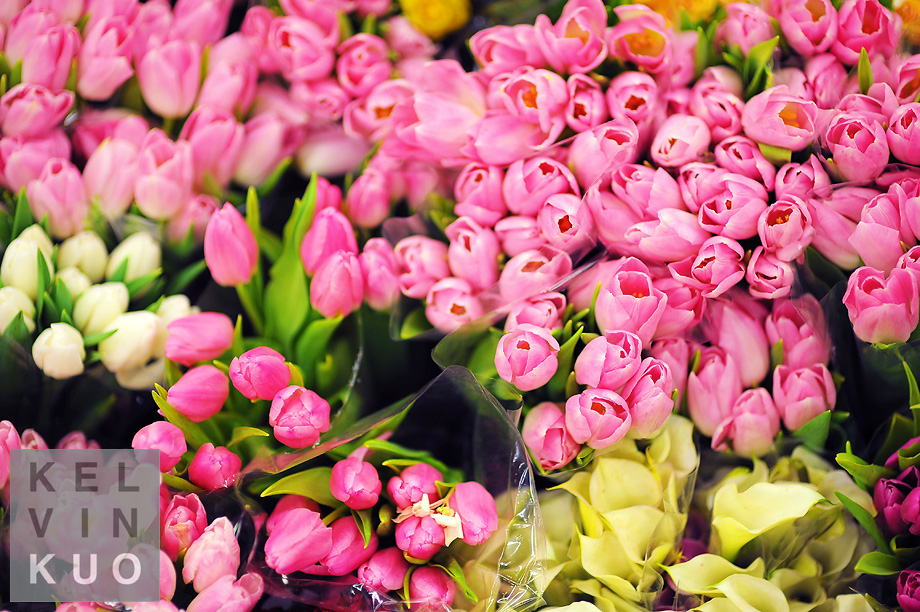 Here is the view of both entrances to the Los Angeles Flower District.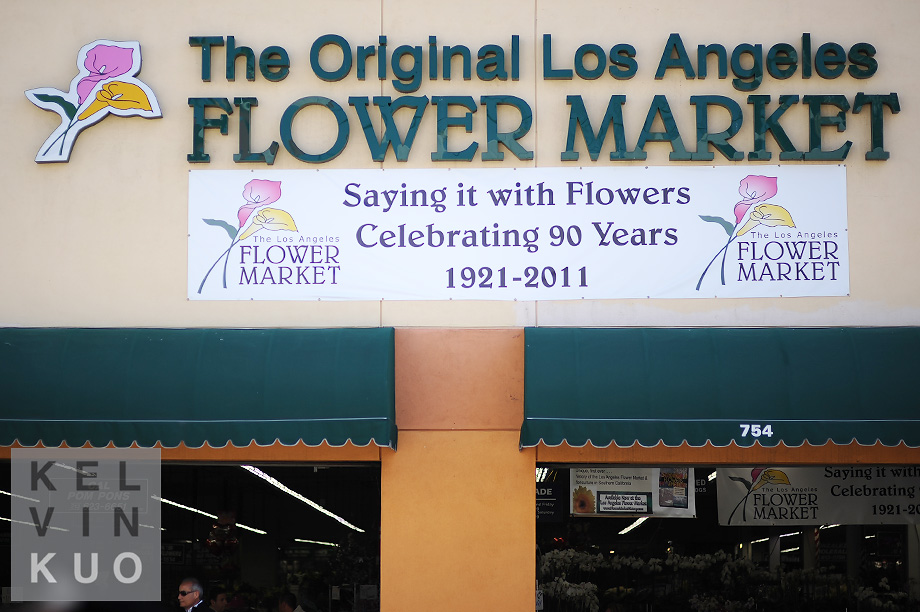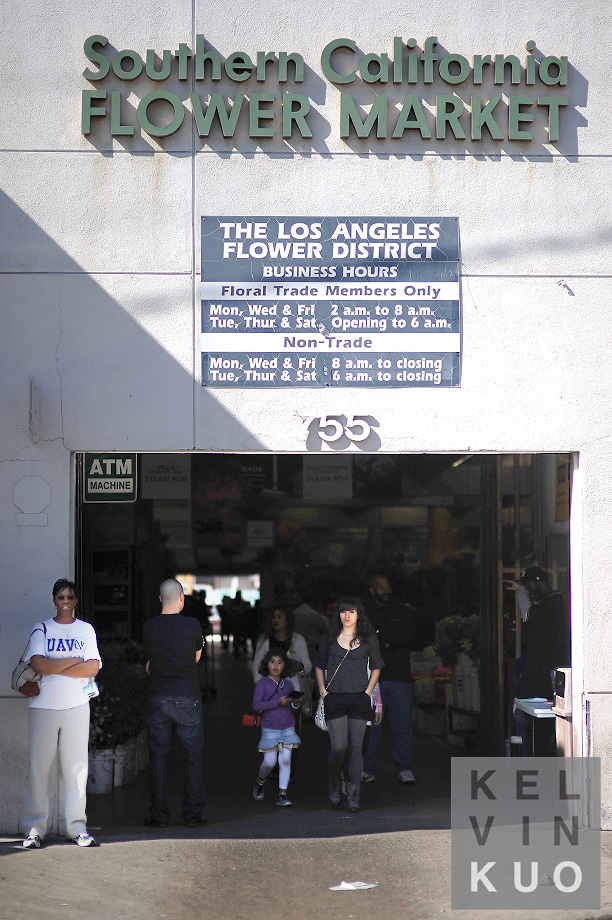 The tulips that Melody arranged herself.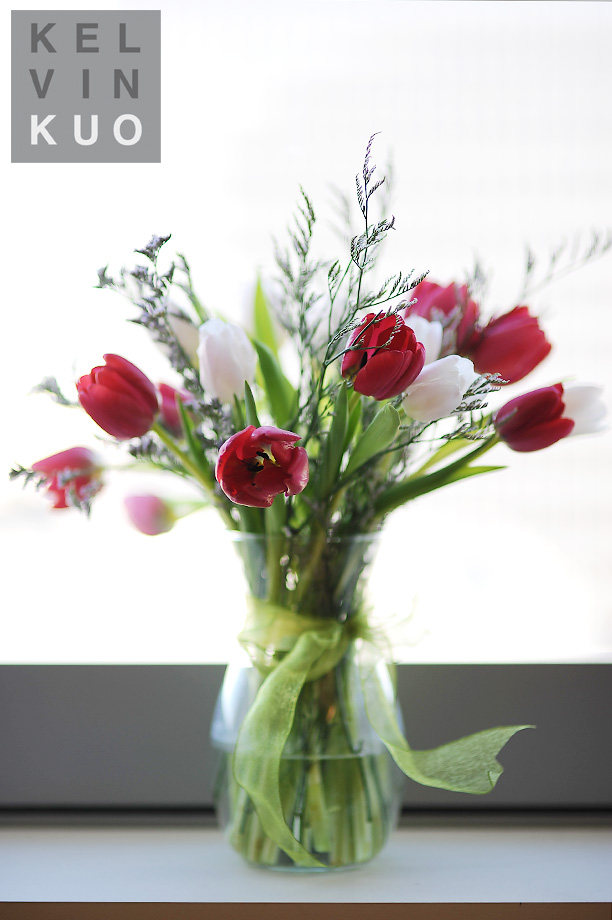 ---
---
You might also like
---