Jerimiah McClary was part of the 1990 Georgia Tech national champions. He has gained excess weight over the years after living an athlete's lifestyle. It is hard for athletes to maintain a normal body weight due to their previous training regiment, which requires them to eat a lot more then an average person. This story will be featured in the GT Alumni Magazine regarding his attempt to lose weight as well as begin a program for other struggling athletes.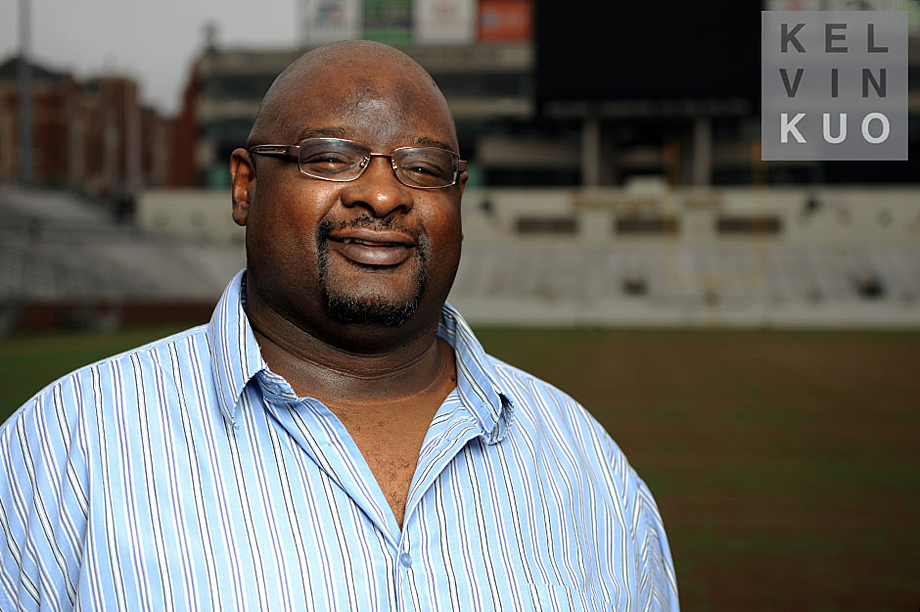 I had a better exposed shot, but I liked this composition better.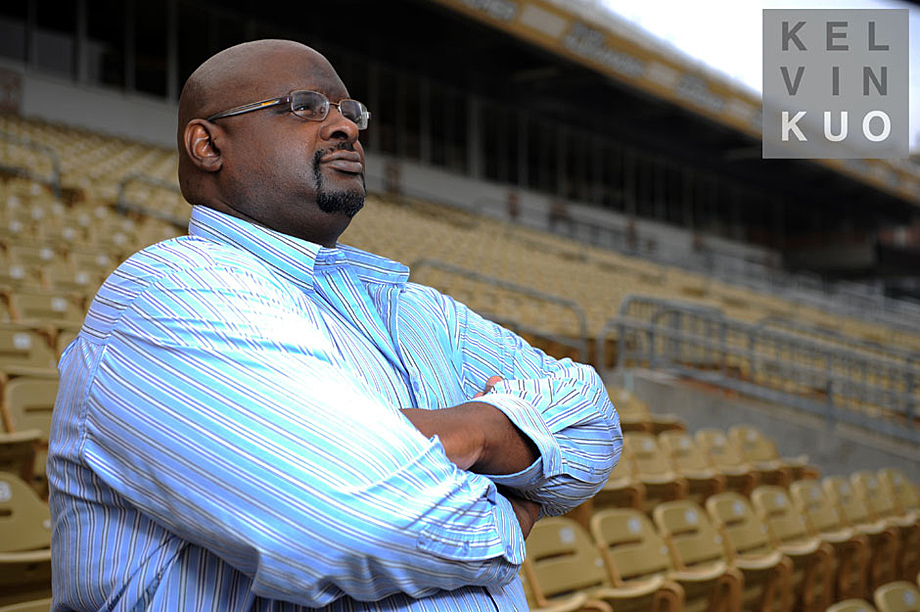 And the plaque in the front of Bobby Dodd with his name on it.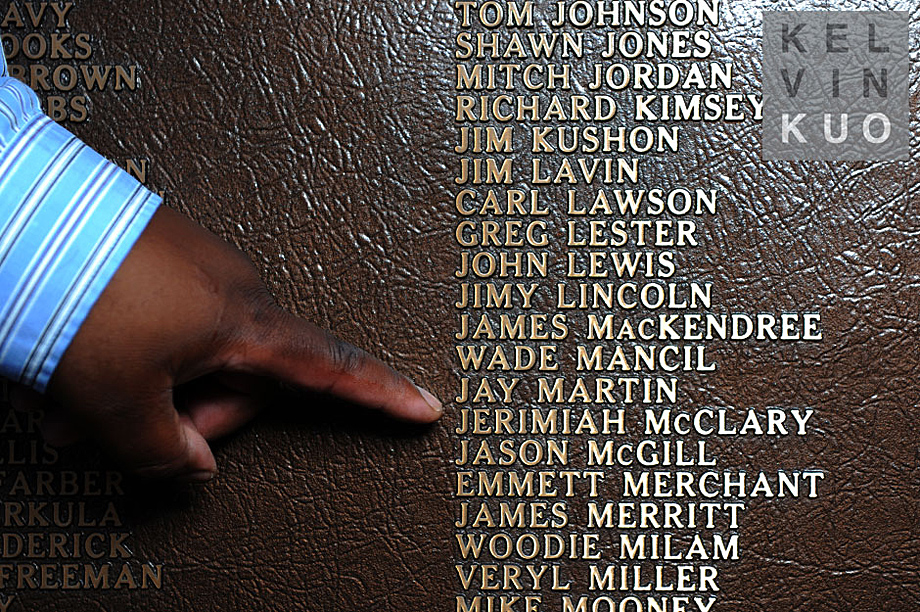 ---
---
You might also like
---