Another Ciclavia is coming up in a week and I decided to revisit my experience with the LA to Venice Beach route. I arrived from Long Beach on the Blue Line to avoid any traffic in the area, which ended up being pretty crowded with bikes in the early morning. I wanted to meet up with my buddy Luke before the event started, and that was definitely a great decision. We ended up starting 30 minutes early, with the streets already closed down from motor vehicles. This allowed us to go through the route with zero restrictions and really take it at our own pace. By the time we were close to Venice, we ended up seeing some interesting characters such as the one below.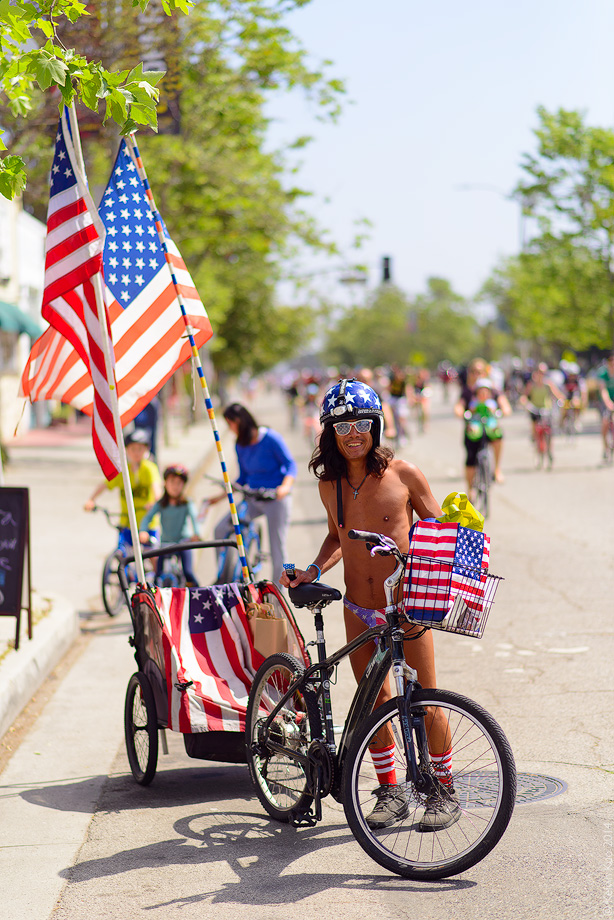 As we approached the beach, there were some giveaways from Kind, a natural bar company.  I got a quick picture of Luke and Melody.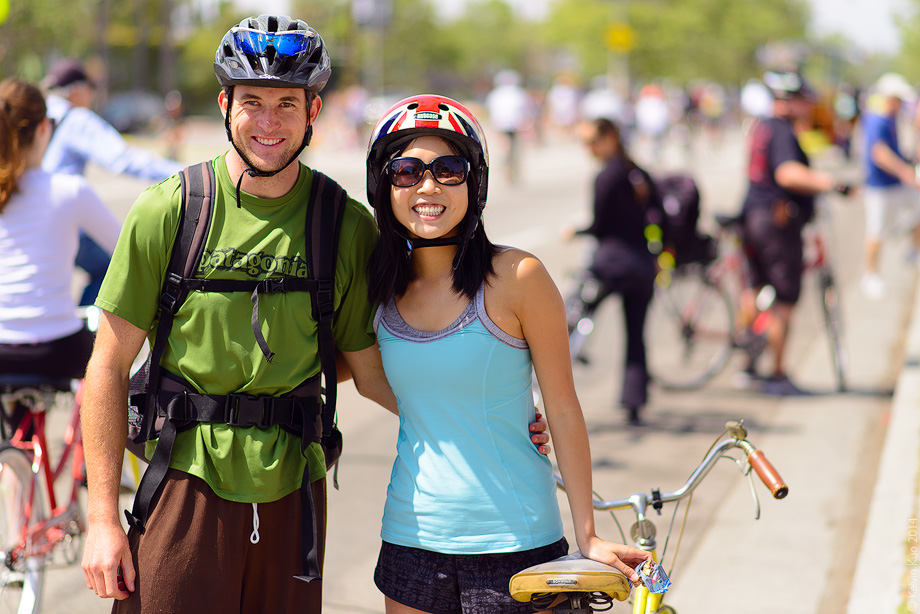 Made it to Venice Beach, the crowds were already larger and it made it a little more difficult to bike around.  We came here to meet up with Kristen and go back to Downtown LA.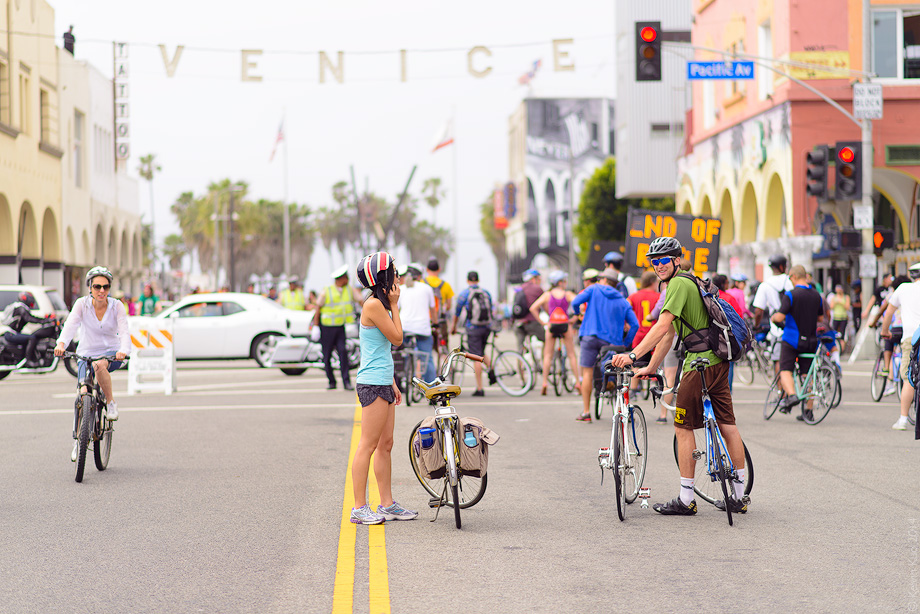 The masses.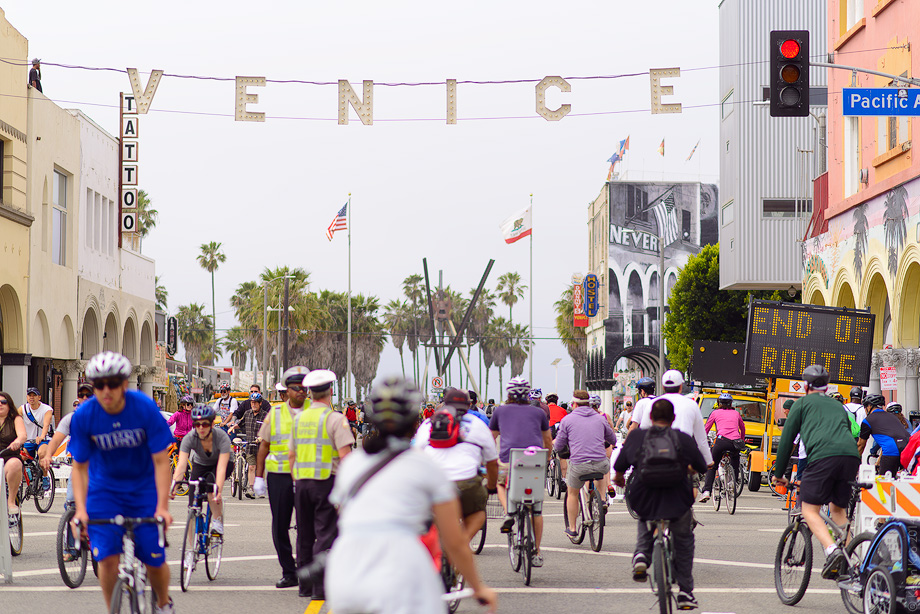 V for Venice.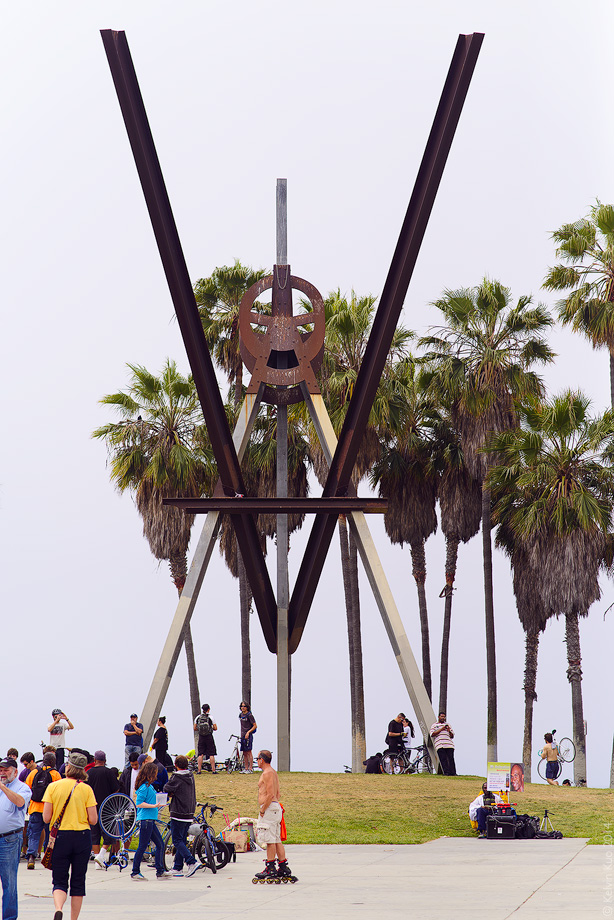 After our trip back to downtown LA, were we met the end at around City Hall, we wanted to accompany Luke and Kristen back home.  The time back was considerably slower because it was close to the end time.  We hurried up to get to Father's Office as the roads were beginning to open back up, just in time for a burger and pint.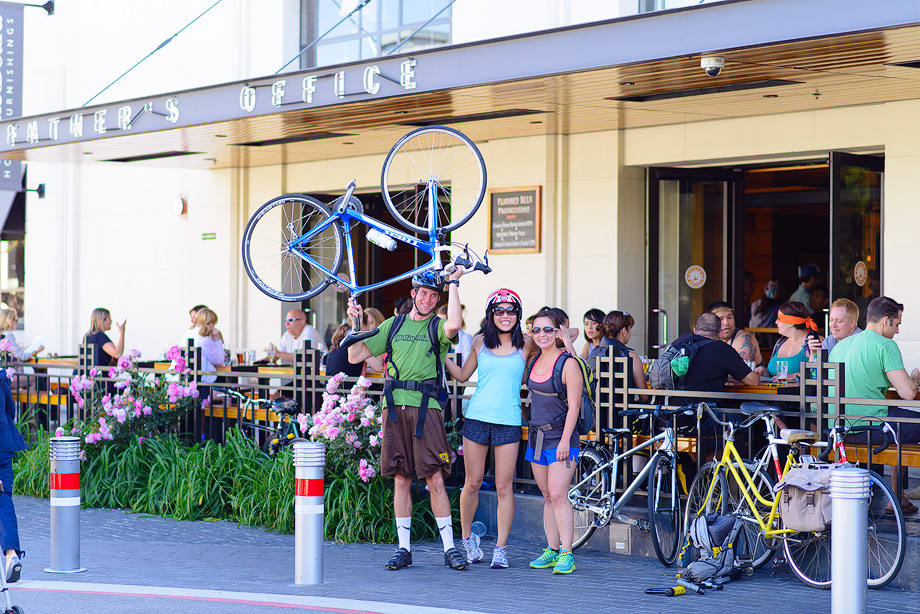 Melody headed back to Belmont Shore, and she was really happy with her new Schwinn that we picked up and wanted a picture.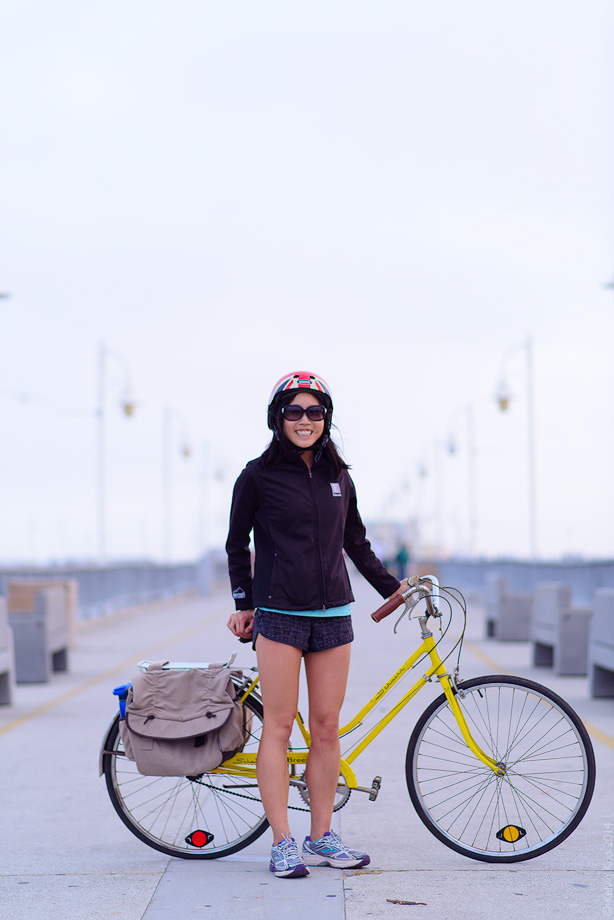 We got back just in time to admire the setting sun on top of Downtown Long Beach.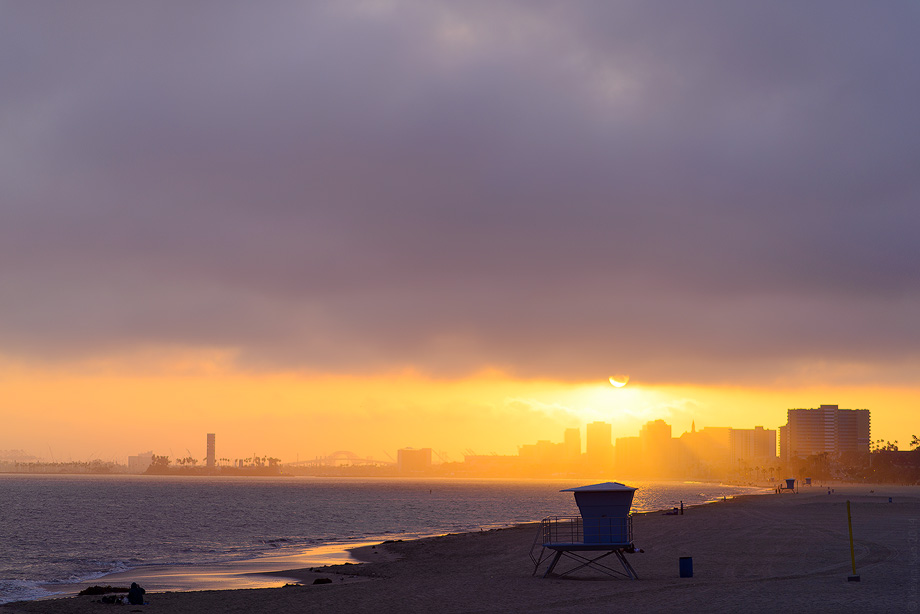 ---
---
You might also like
---