Last year I made an effort to get some beautiful images around Long Beach, which mean that I had to take some trips to different places (like San Pedro which will be coming up) or just walking outside my door to the beach.  I did miss a lot of great opportunities, but also had a few good ones to share as well.  On my ways to San Pedro, to get some nice images of the rock formations by the sea, I would always go across Vincent Thomas Bridge.  It is a beautiful bridge during the day, with an interesting teal color, but at night it is lit up with some amazing blue lights.  I had to time this image, to get the moon in the background (but ended up blending due to the exposure differences).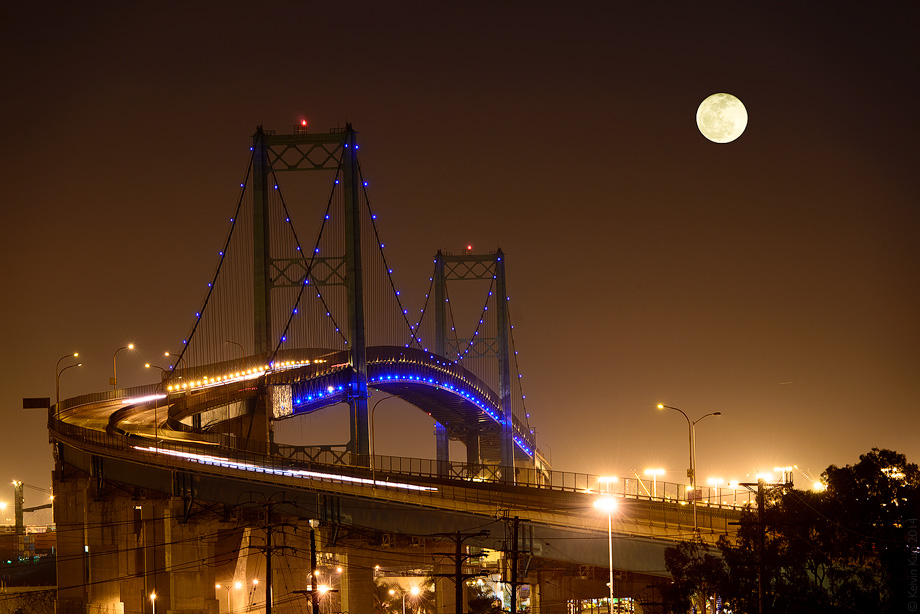 I ventured out to Seal Beach as well, as seen below.  I was running home late, really trying to get to the pier for sunset.  I got there right in time, during the peak moments and was only able to grab a few shots before the colors faded away.  Another photographer at the location walked by and said to me "You missed a great one." Fortunate for me, I was running over with an exposure ready to just get a shot.  I will have to come by next time to really set something up to my liking.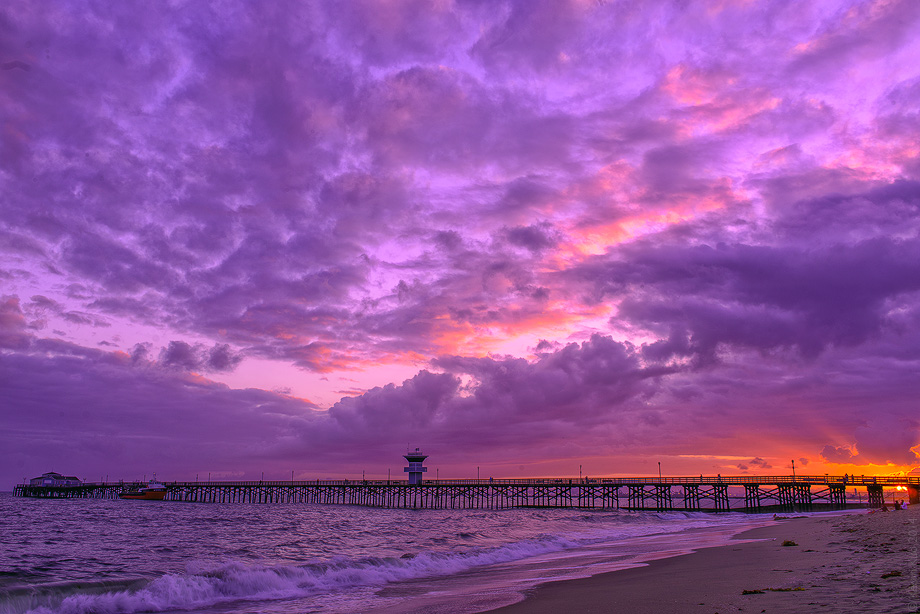 Here is an example when I just peered out my window and realized I should really get out and take a photo.  I ended up standing on the Belmont Shore Pier and capturing a really interesting cloud and light display over Downtown Long Beach.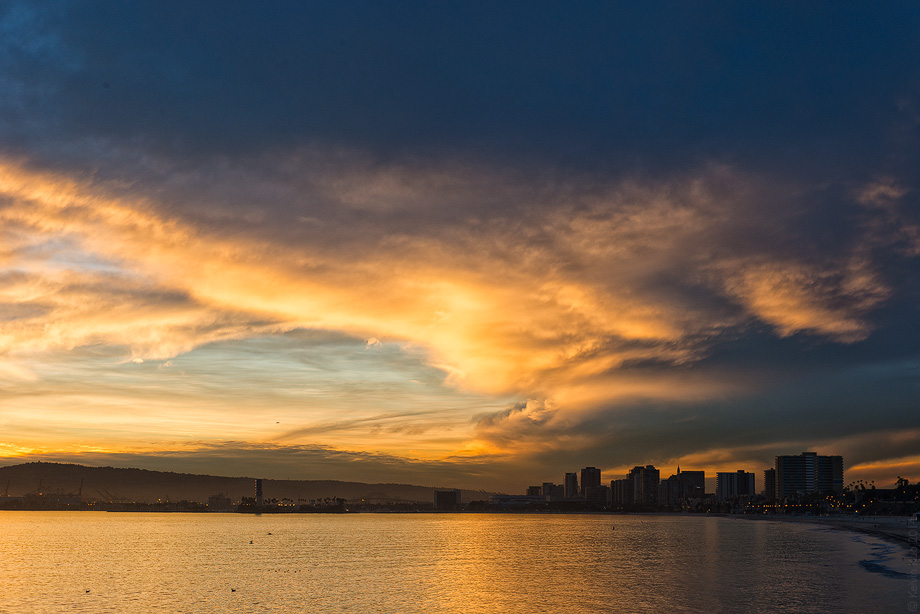 And lastly, an image on the beach right before dinner.  Melody had planned to meet with her friend for dinner, but I really wanted to grab a quick picture of this light show.  Although most of these images where shot without the benefit of time for composition, I already had some images in mind to get these shots.  I will need to try to go out more, maybe even away from the beach and get some more shots in the future.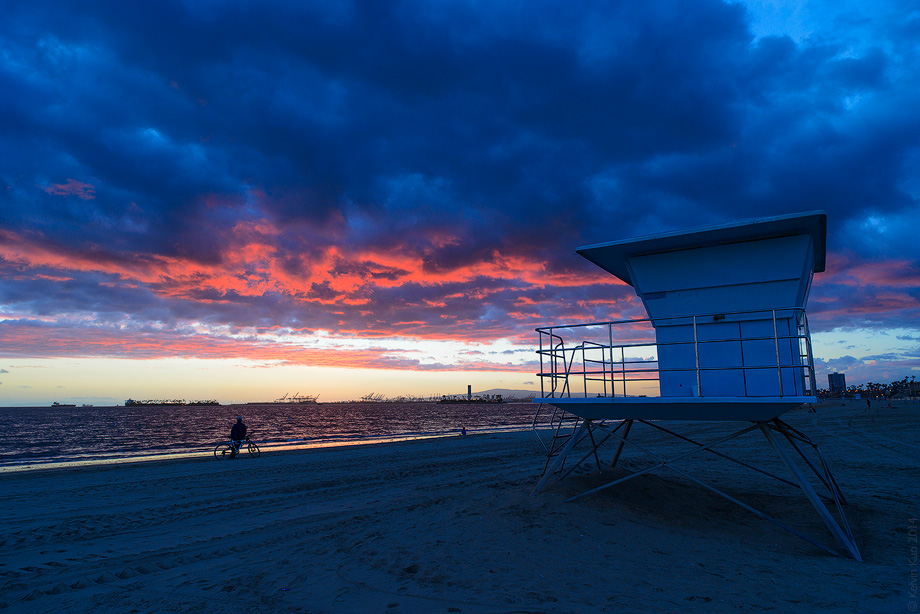 ---
---
You might also like
---