Day two was another gruesome day, the altitude really didn't let up the second day as well.  Our goal was to get past Forester Pass, a 13,153 foot pass which isn't much of an elevation difference from Mount Whitney the day before.  On top of that, we were aiming for roughly a 20 mile day, which was fortunately cut down to 17.5 by the end of it all.  Here are the tracks and elevation profile of our second day out.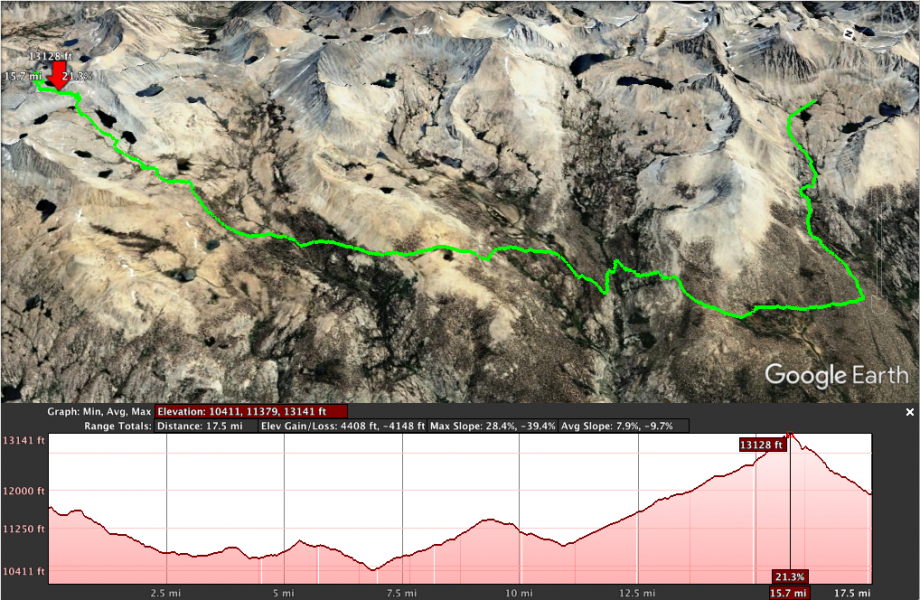 We set off shortly after sunrise, saying goodbye to Guitar Lake and the glowing walls that greeted us that morning.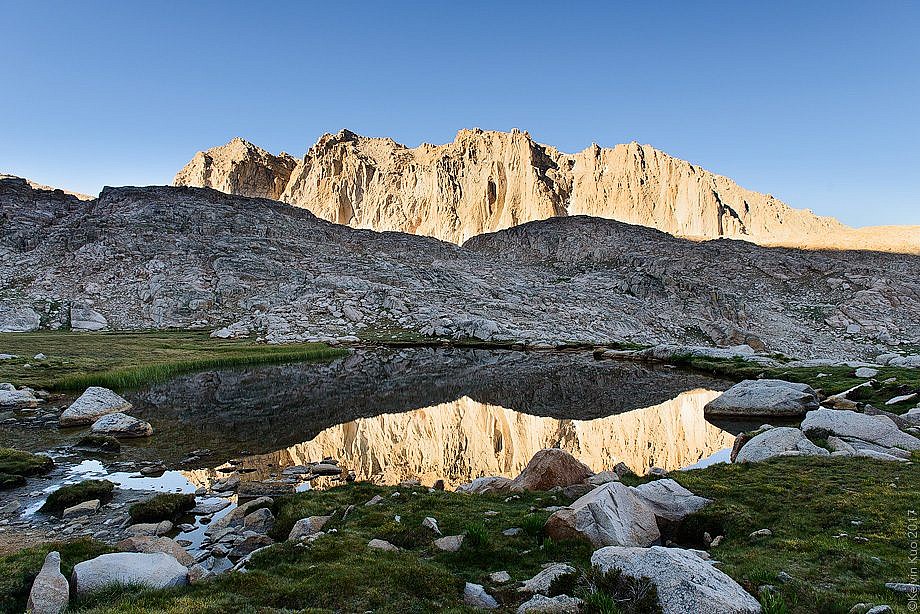 Guitar Lake, the namesake due to the shape resembling the acoustic instrument that people often play.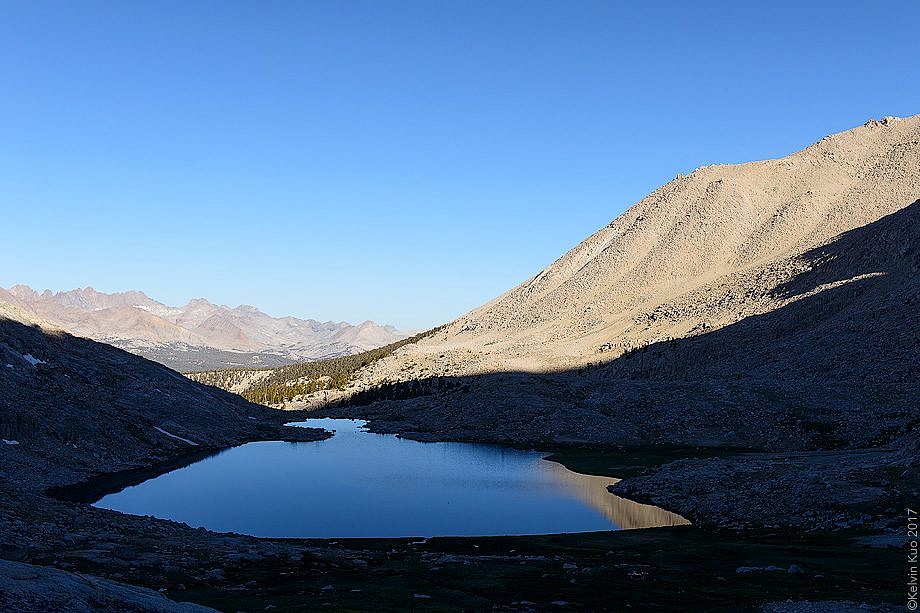 Melody ready to get on with the next day.  The bad thing about day one, there isn't really anywhere to go to the bathroom.  We are constantly carrying "wag-bags" in case we need to cut weight, but I was determined to get down to an elevation low enough before depositing anything!  Just keep in mind, that this could be a decision you will live with for multiple days, carrying your own waste for the remainder of the trip.  We were looking to save weight, so there is definitely a bit of planning in order to get this down right.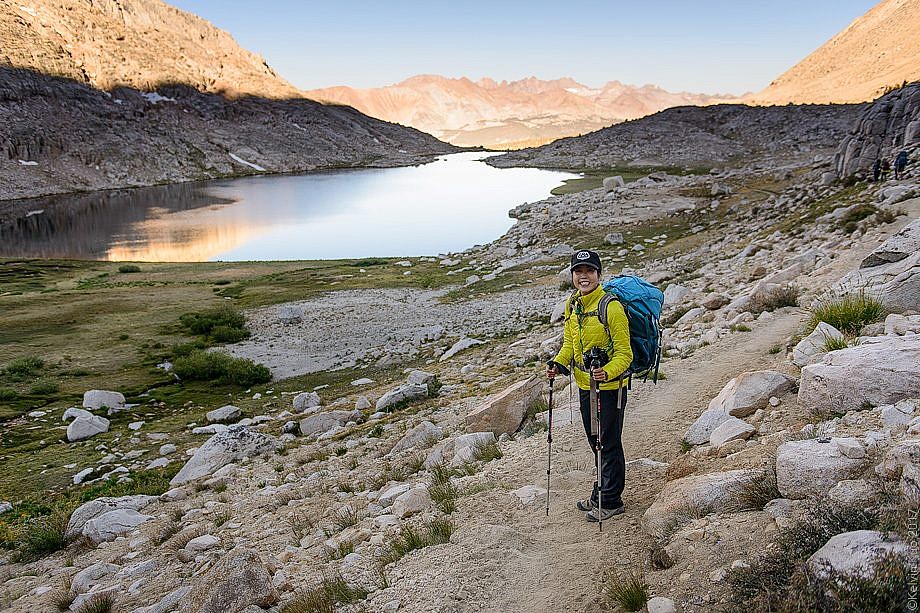 The glowing mountain peaks of Kings Canyon National Park, my favorite view and mountain range.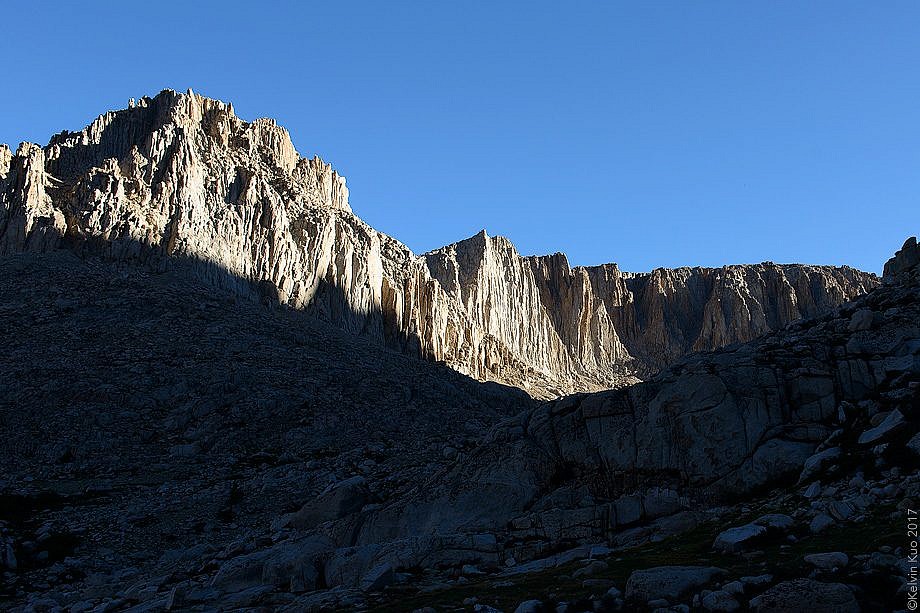 Our trail out of Guitar Lake.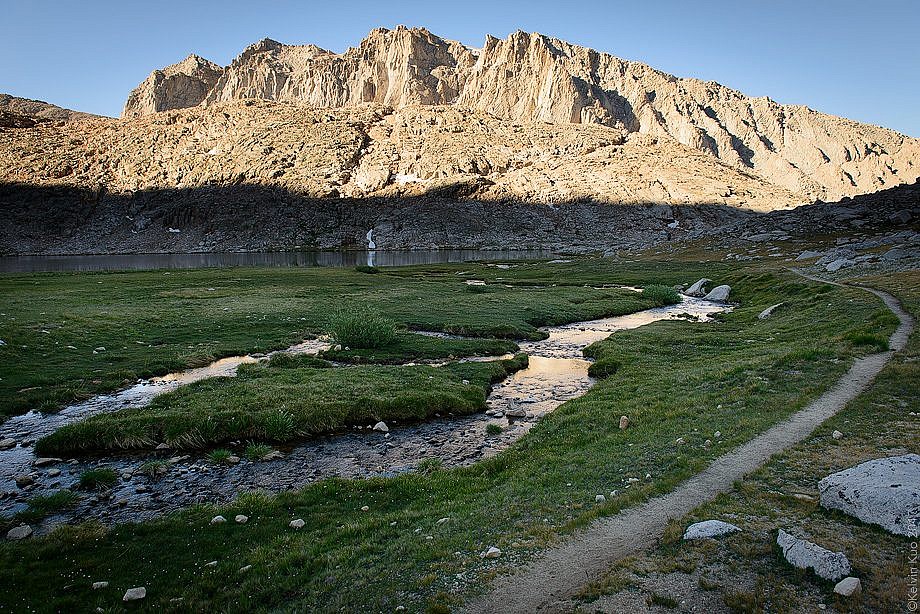 Another group, heading in the opposite direction with a summit push in the morning.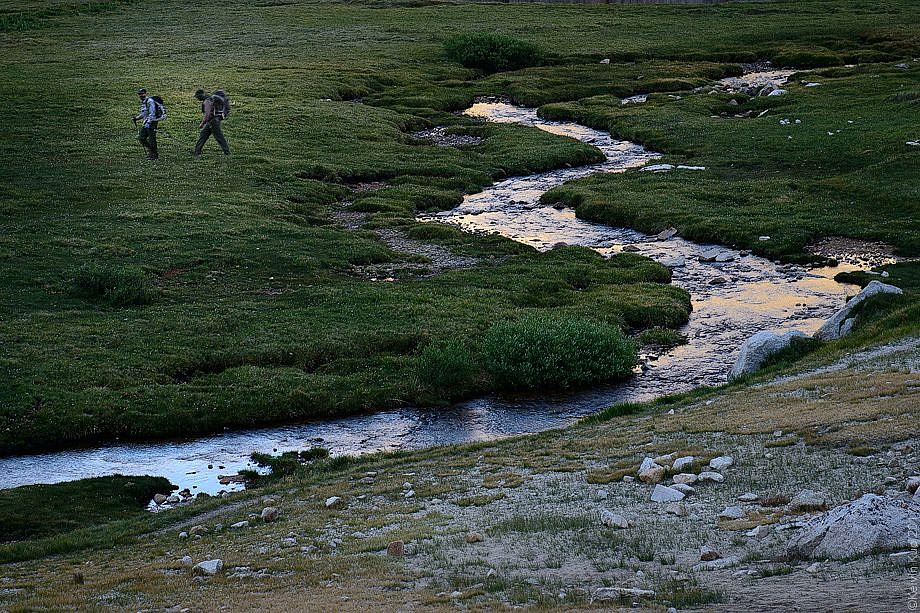 I soon followed behind, as I always do, looking for photos to take.  Usually this results in photos of the trail, with all my companions ahead of me.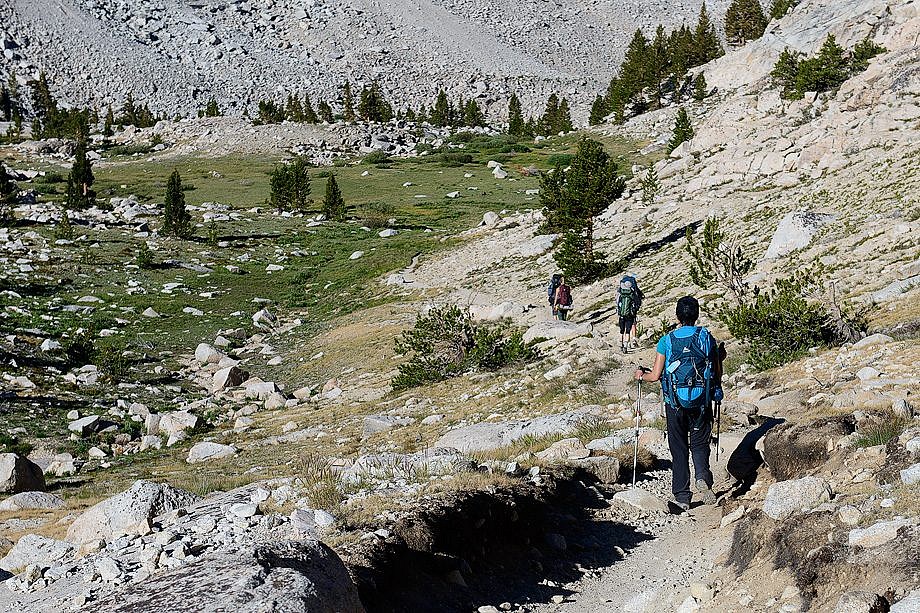 But the landscape really changed as we headed down in elevation, with the trees coming back into view.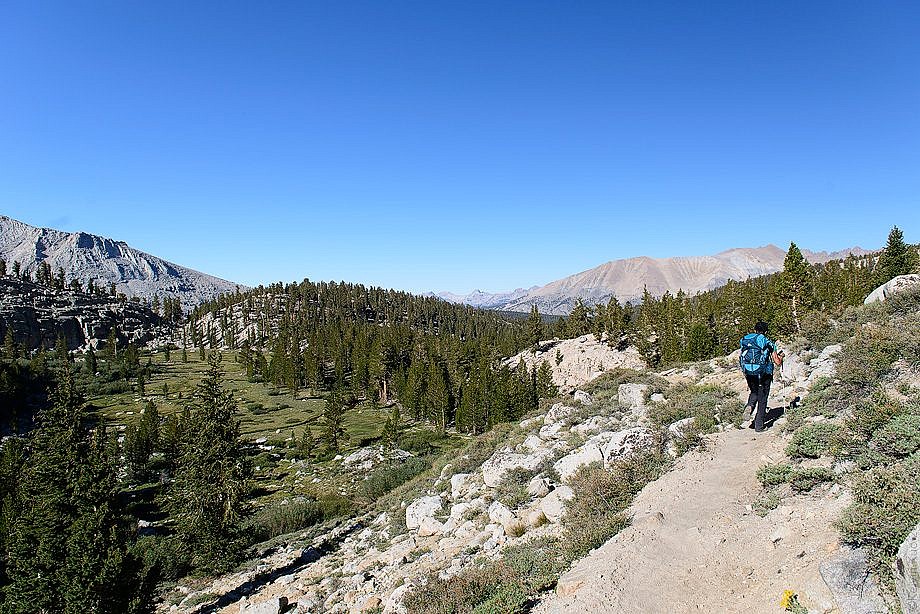 And down into some more wooded areas as well.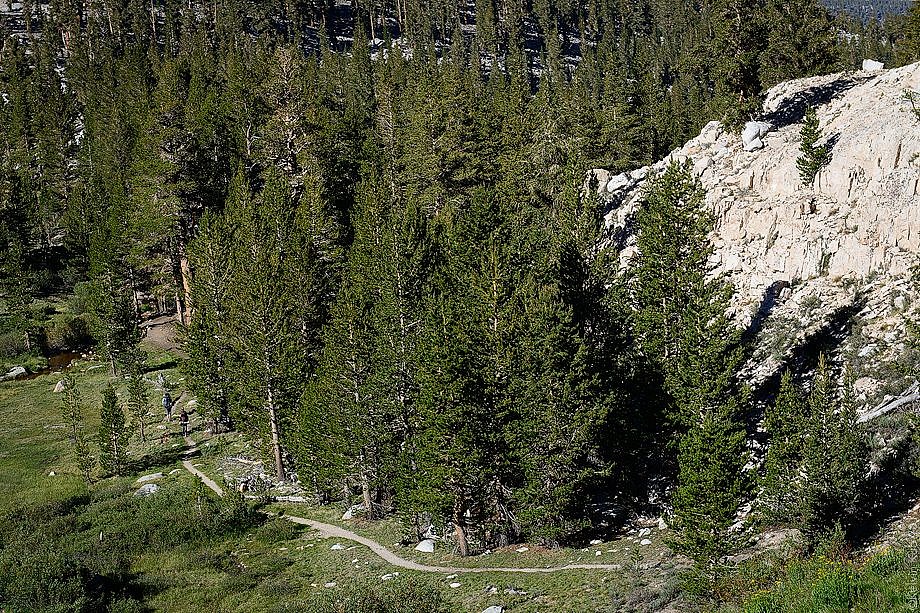 And the gorgeous coniferous trees as we walked through the beautiful Kings Canyon wilderness.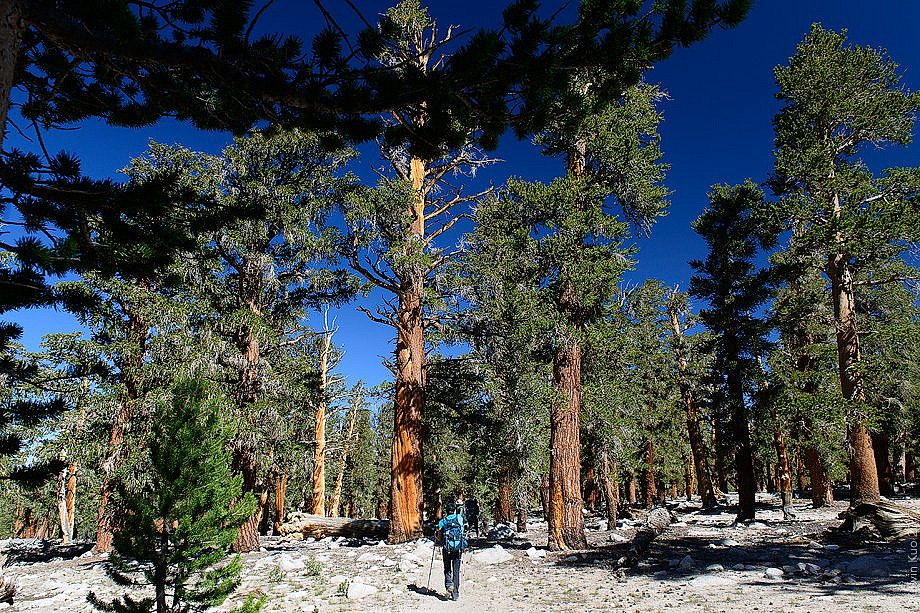 But soon some of the boulder fields came back into view, as we headed up and down, trying to cover as much mileage as possible.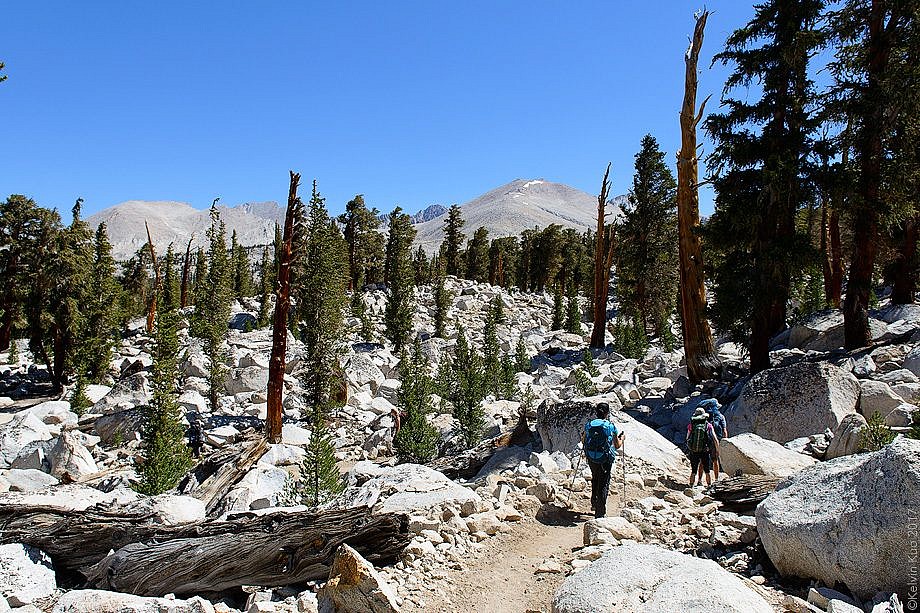 Luke, Haley and Melody crossing one of the more prominent water crossings.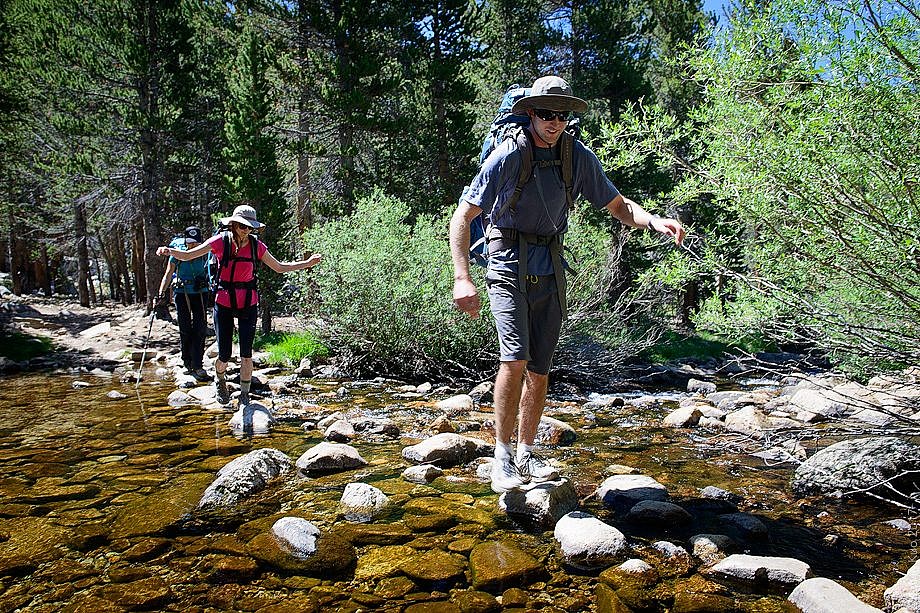 The gorgeous views were breathtaking, and always varied from time to time.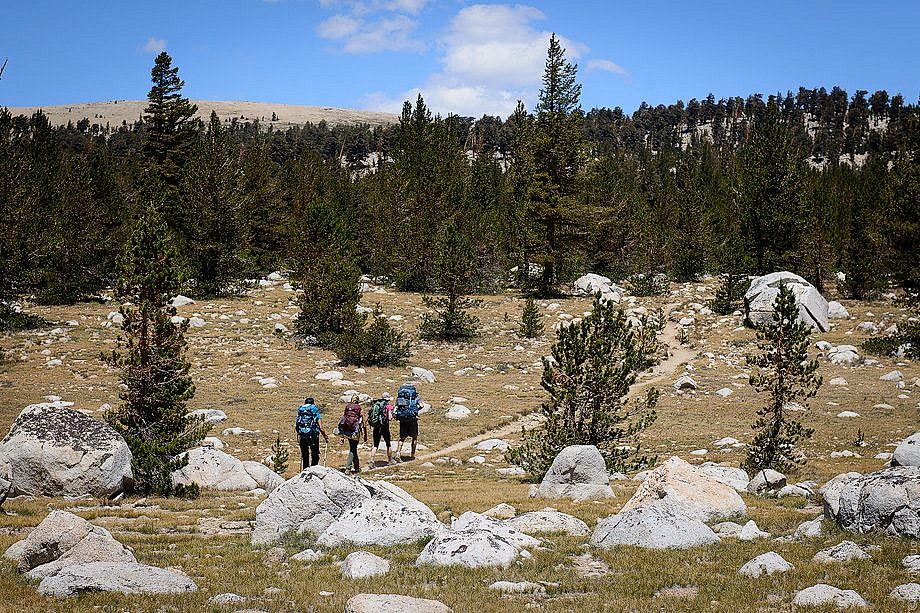 Lush greens were also present, which usually wasn't seen during the California drought.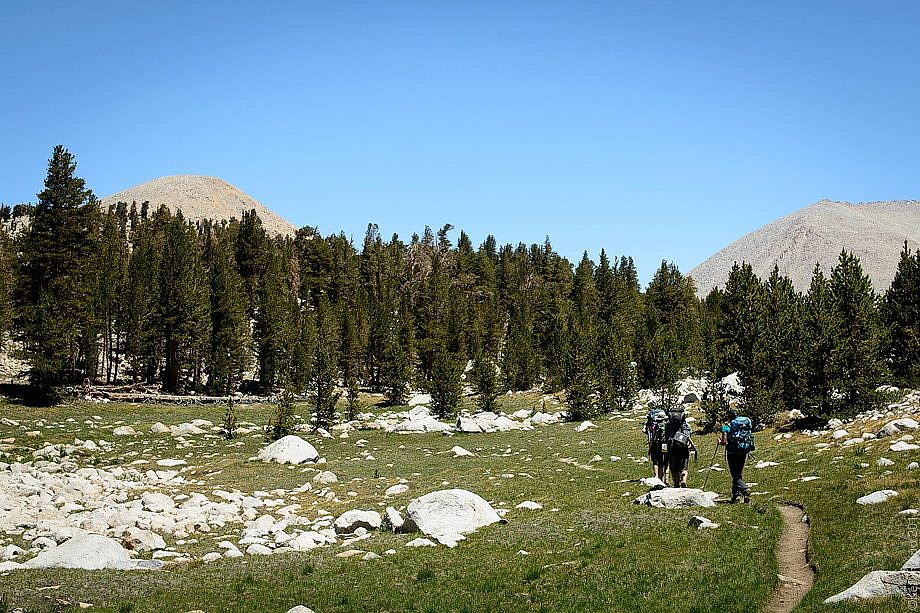 some Ancient Bristlecone Pine trees, which thrive in this climate and elevation.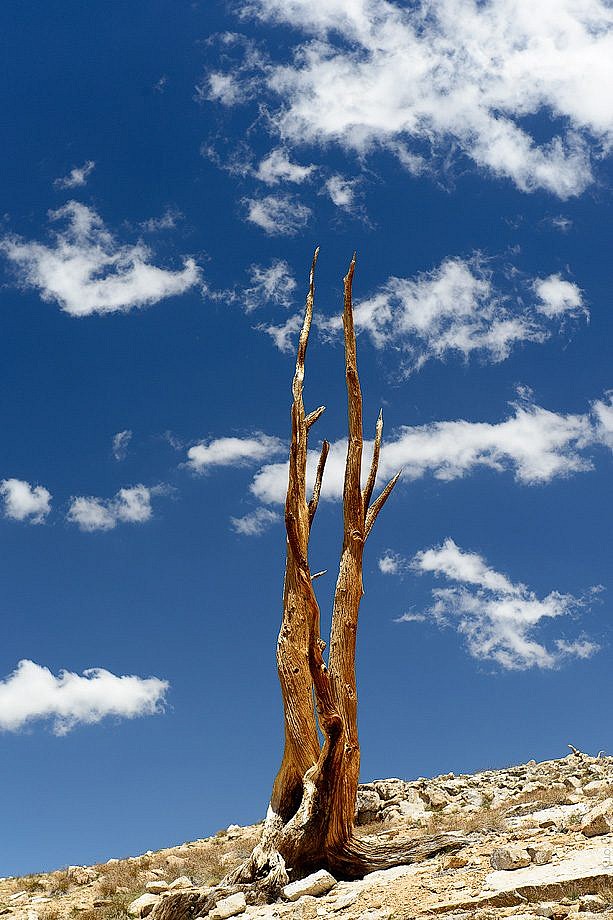 We made it finally to the non-wag-bag area and decided to take I break.  I needed to take a longer break than usually to clear my system.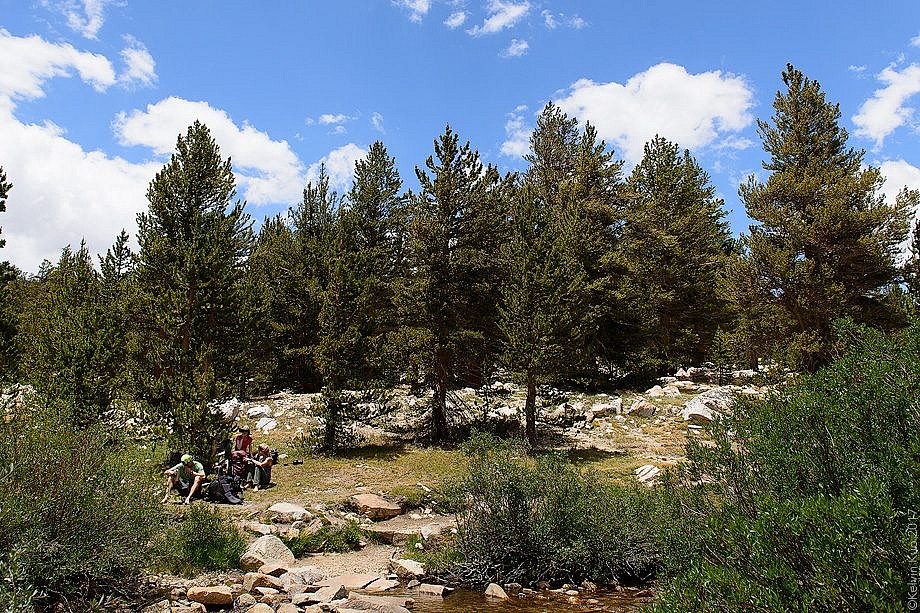 Melody arriving at a much needed break area.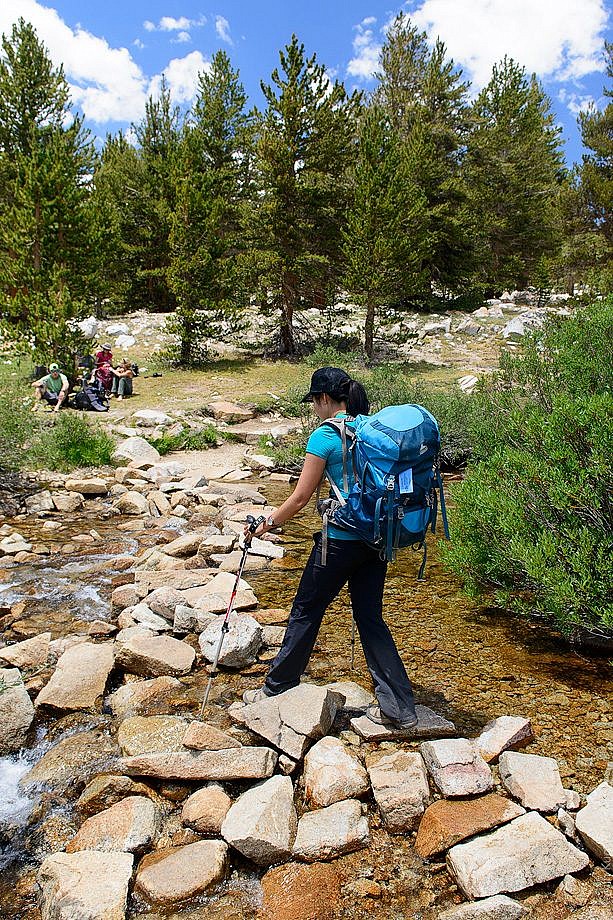 After a quick snack and break, we headed off again, this time climbing up toward Forester Pass.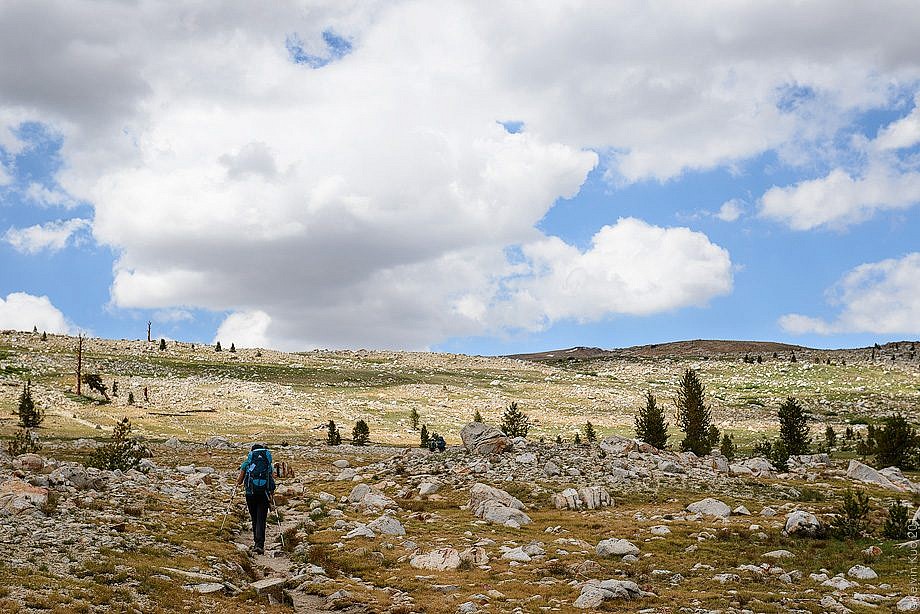 The clouds in the sky began to become more dense, where earlier in the day we had clear blue skies.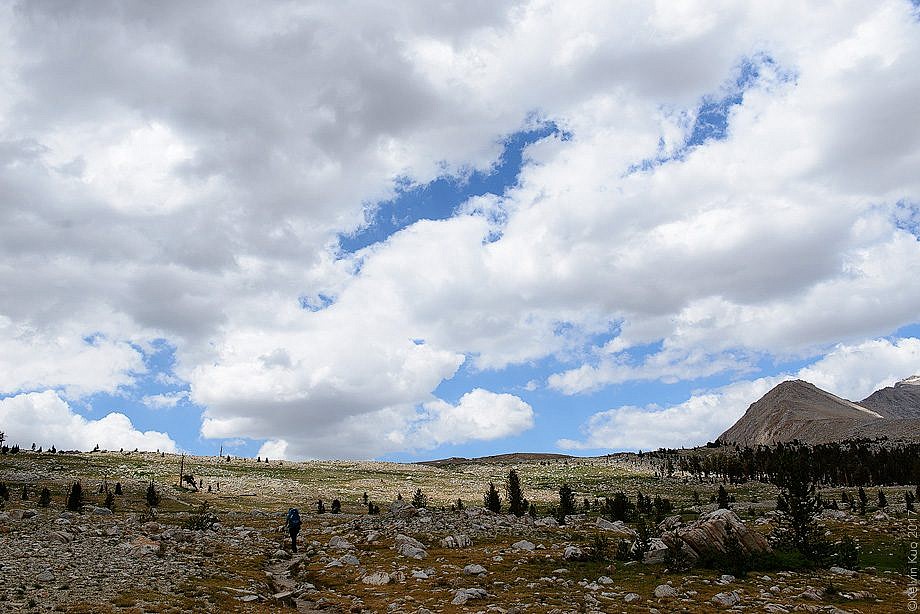 And as we saw the mountain range for Forester Pass, Luke ended up feeling the altitude affect his hiking.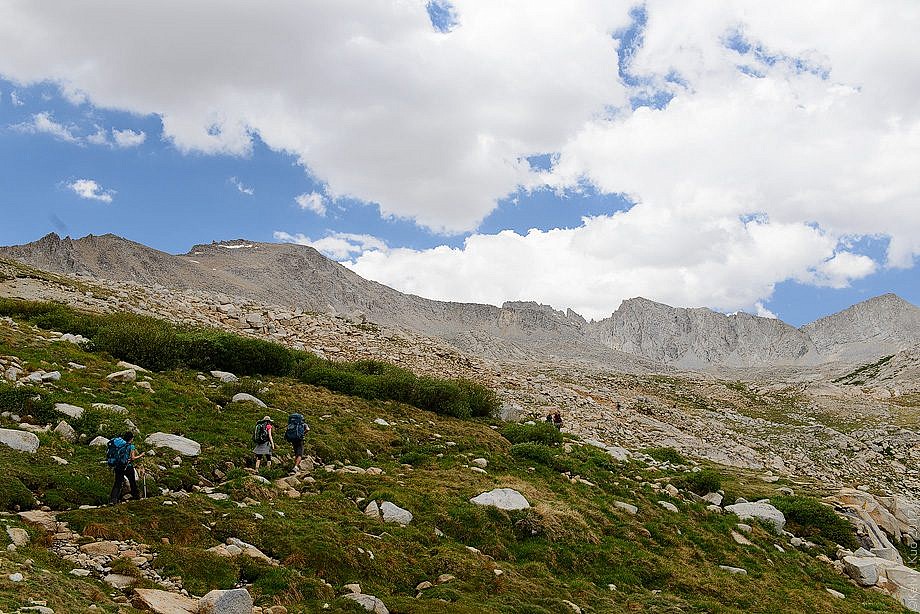 A view of Forester Pass, and the range we had to climb.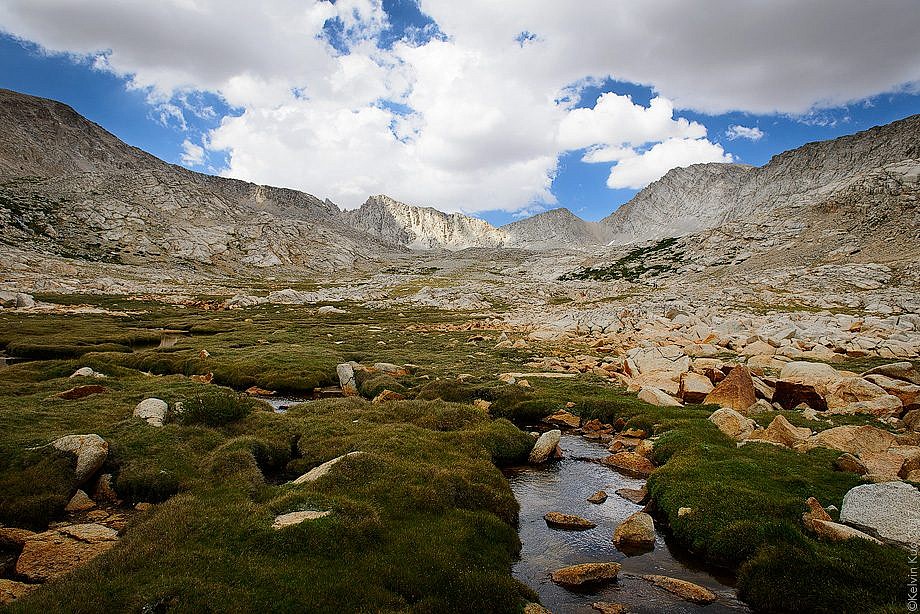 As we headed up, I looked back to see the alpine lakes below, as well as the occasional storm brewing just down the valley.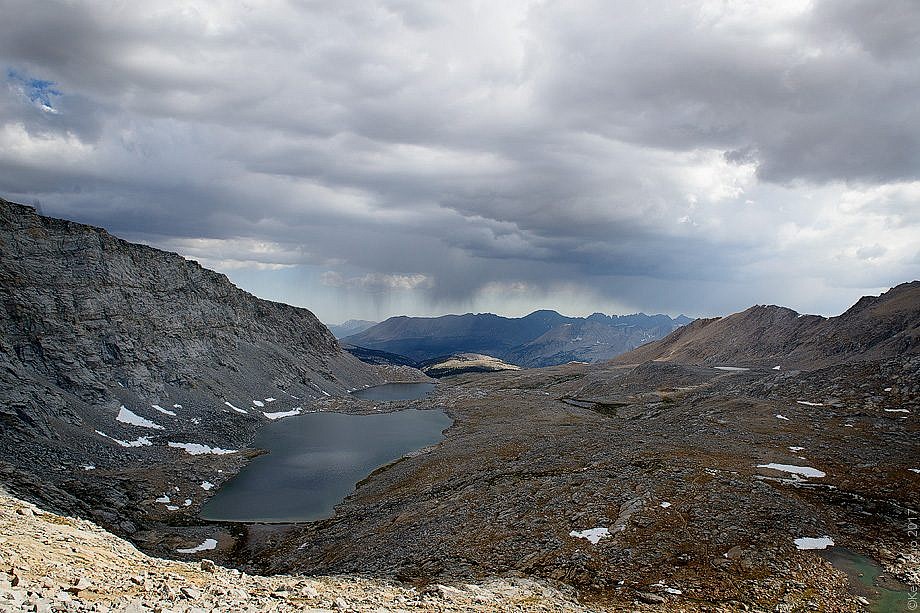 Wyatt and Hannah were the pass makers, really pushing up the pass to take a break.  As we approached Forester Pass, they were already ready to celebrate our accomplishments.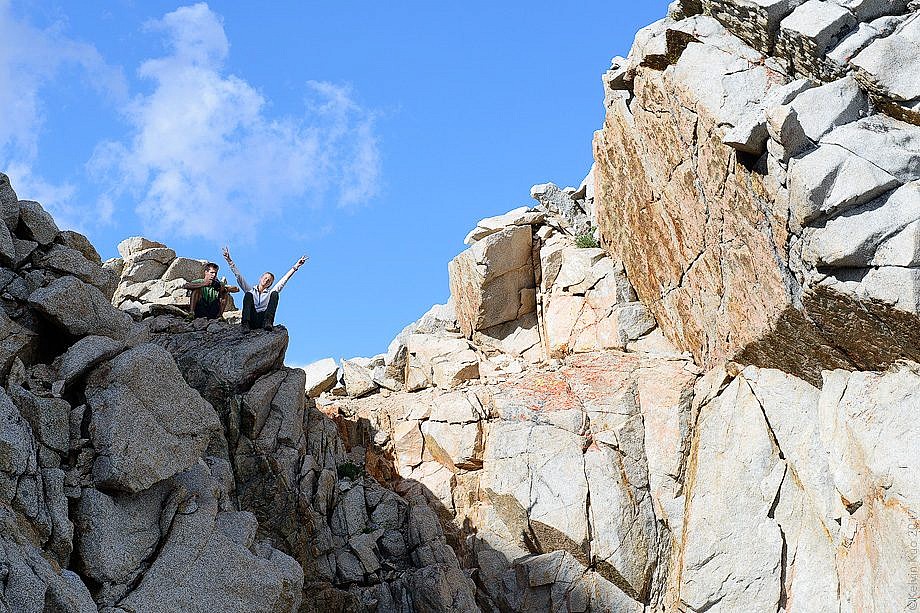 Hannah and Wyatt, decked out in some Stio gear.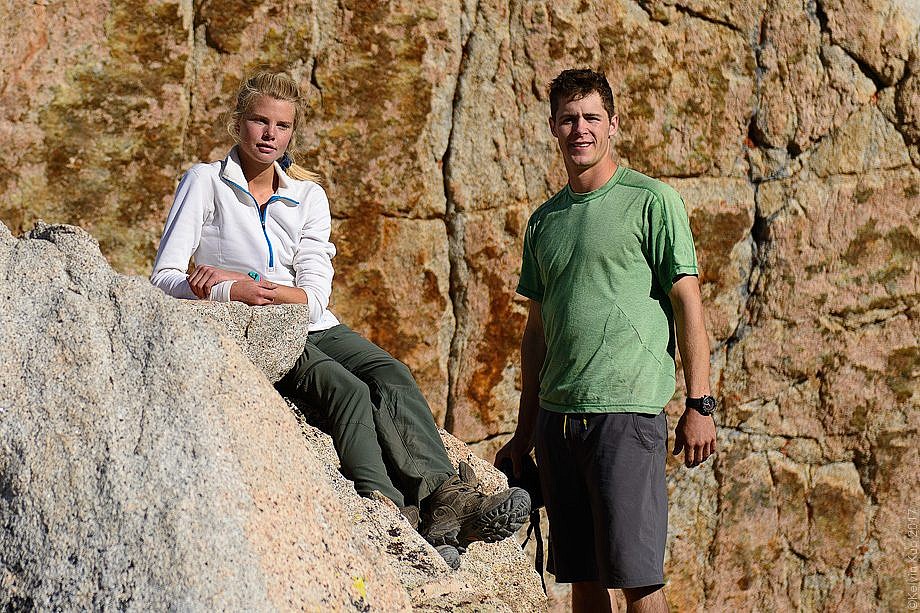 Hannah, with the beautiful alpine lakes as a backdrop.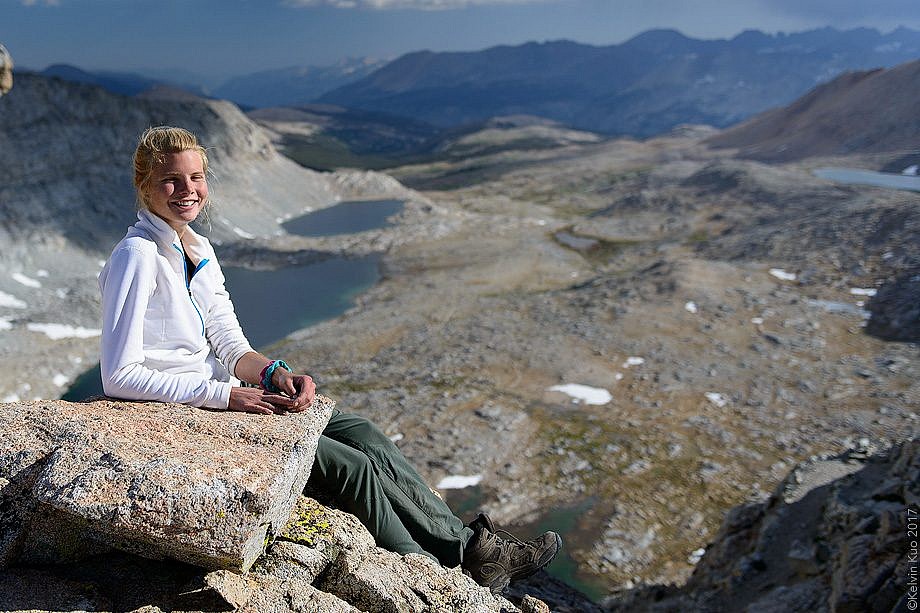 Our Stio "catalog" shot.  Wyatt ended up bringing some Stio gear for us to try out on this trip, and I had to take this opportunity to take some photos as we waited for….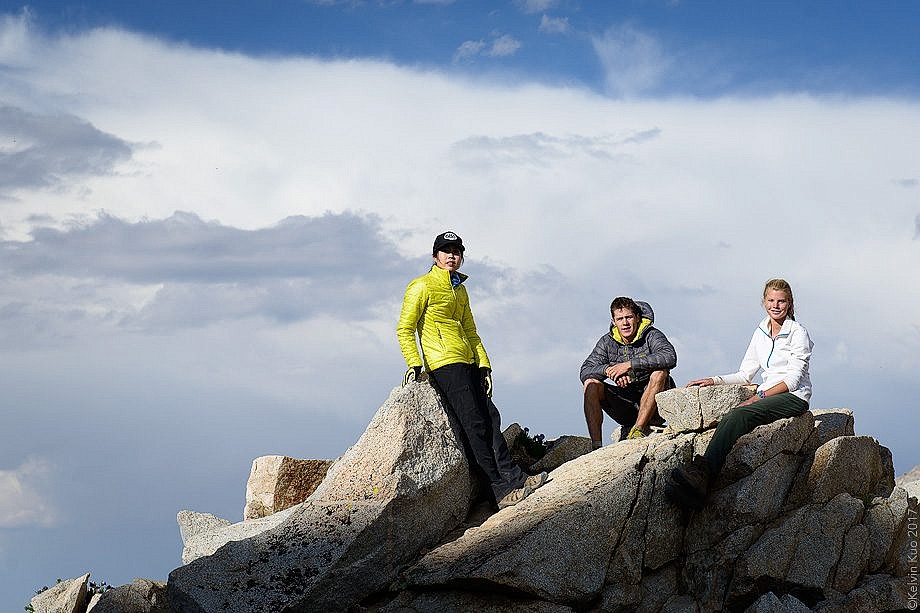 Luke and Haley.  I really feel bad for Luke while he was pushing through some of the effects of altitude sickness. I was quite surprised at his resilience, and how I was really managing my effects after a full nights rest.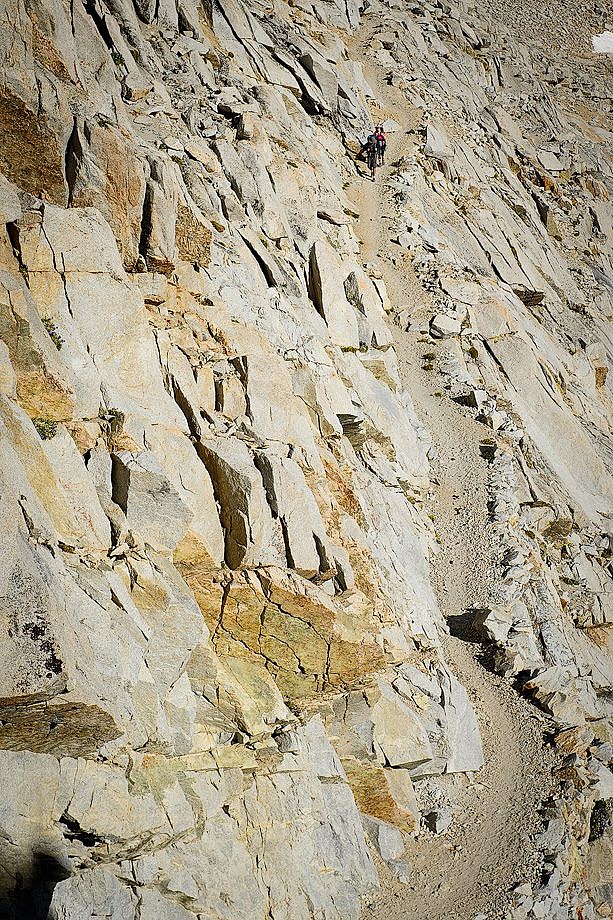 The Stio puffy, on top of Forester Pass.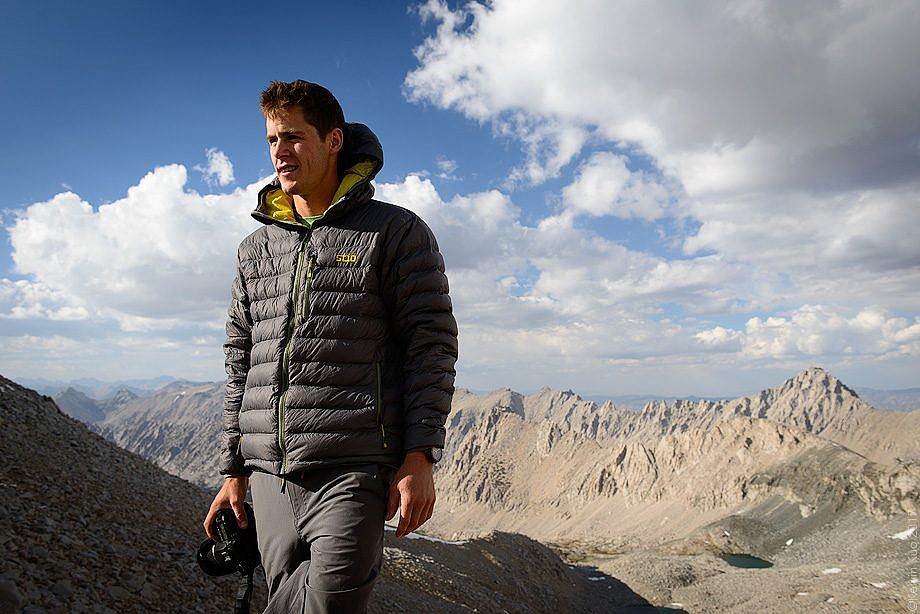 And one last view back, before we headed down for camp.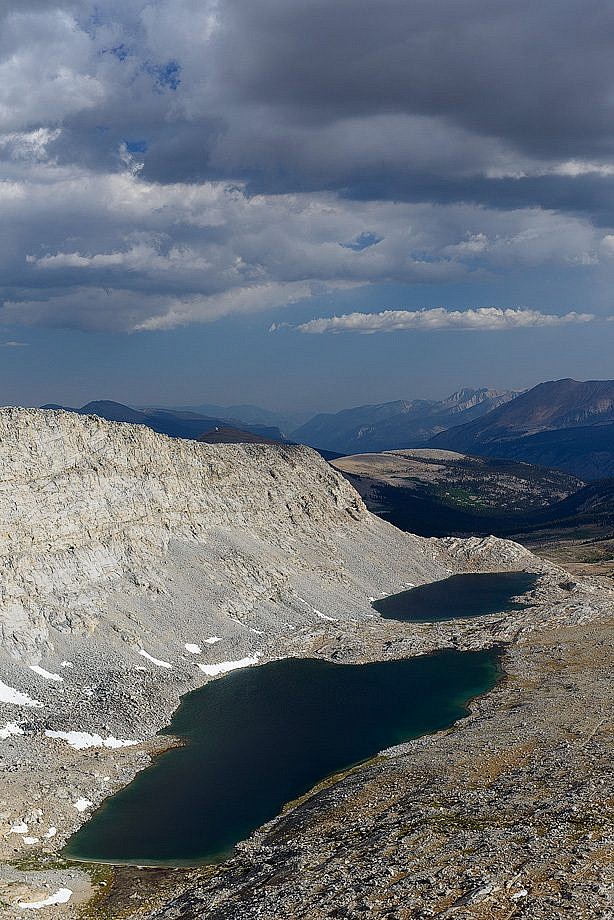 And a view of the other side on top of Forester Pass.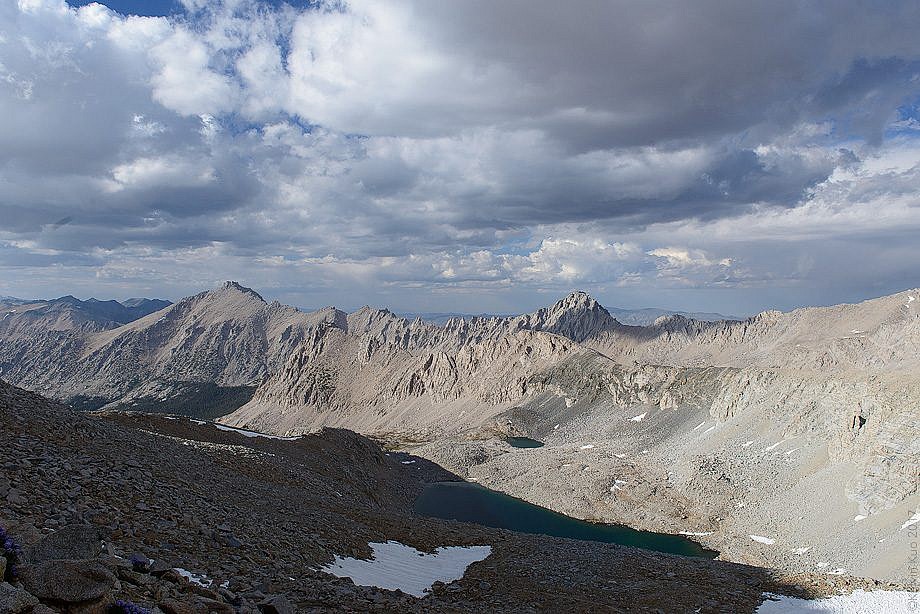 We ended up trudging through some snow, but I asked Luke for a photo, since the light was better the other way around.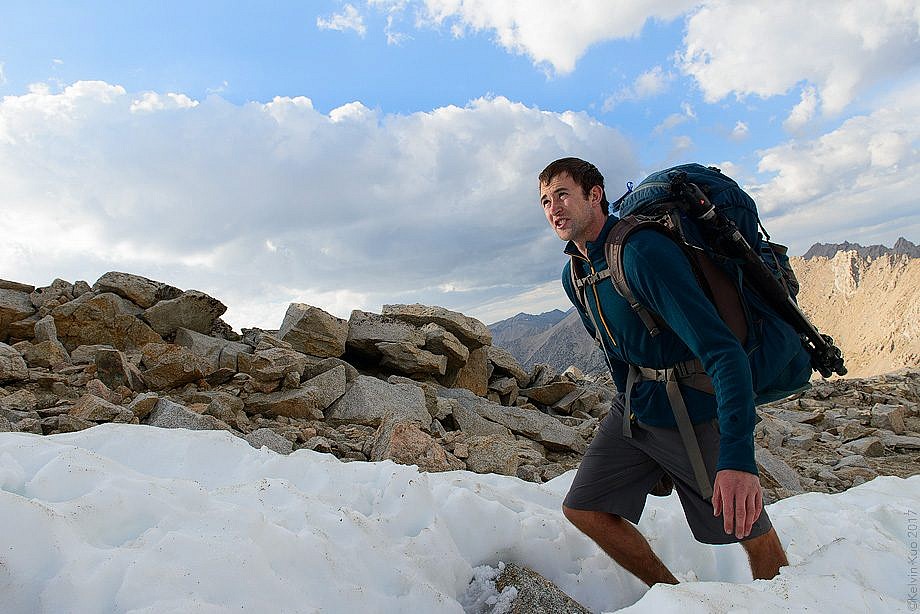 And another.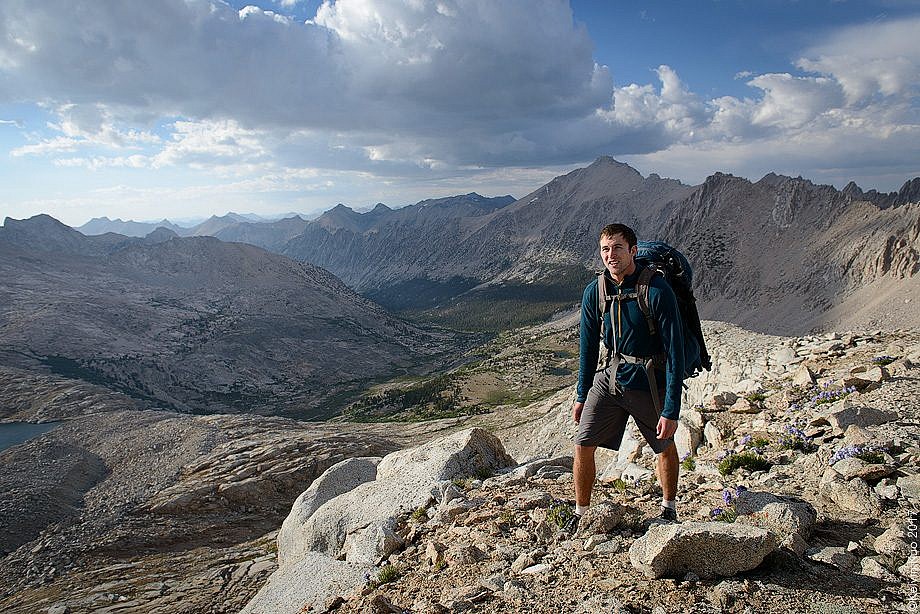 We headed down, as the sun was setting, deciding if we should really go much further.  The women of the group talked sense into our plans and helped us decide that it was probably better to stop, rest, and cook dinner than to really cover too many miles today.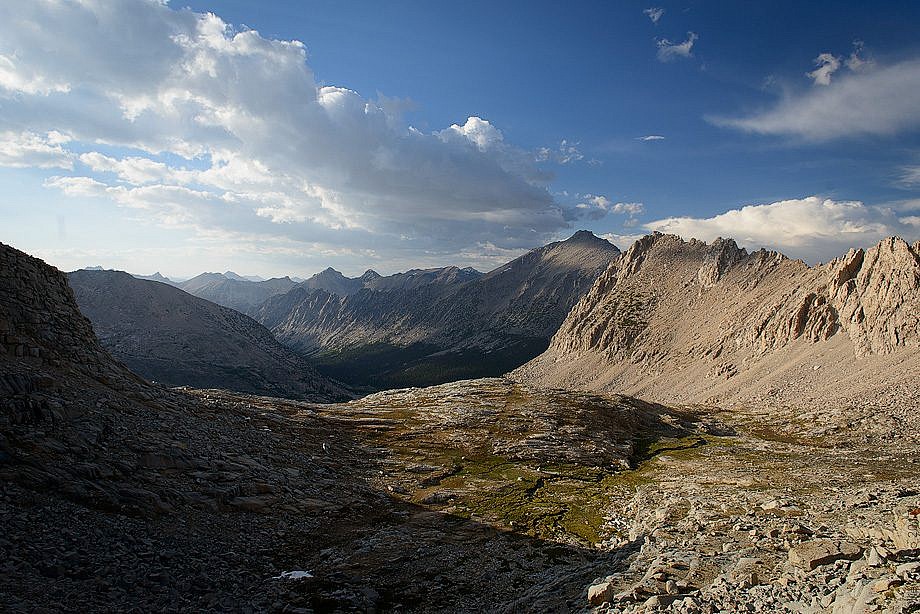 The landscape was just beautiful, and I was looking at places to photograph during the sunset.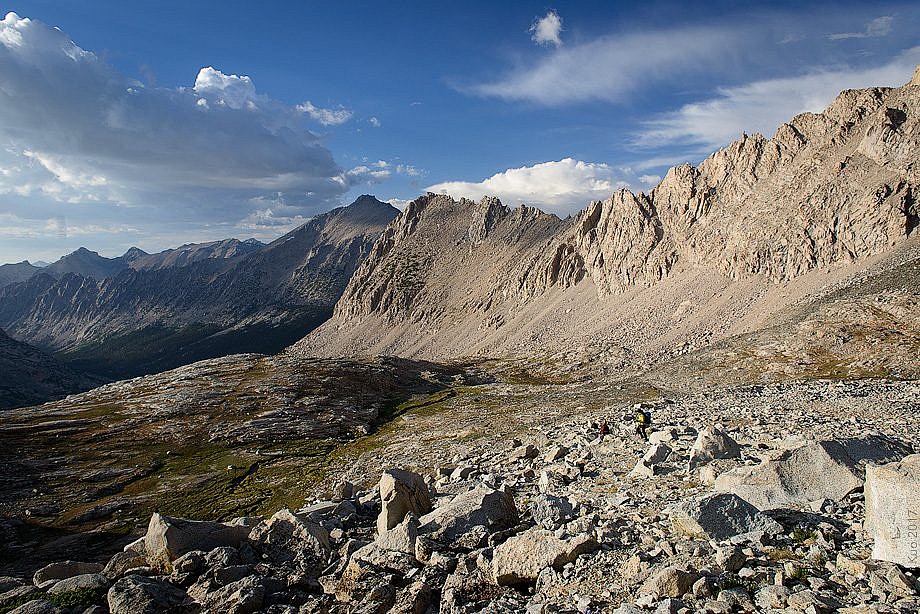 I ended up getting a few shots of our camp, as the glow of the last light kissed the mountain range behind us.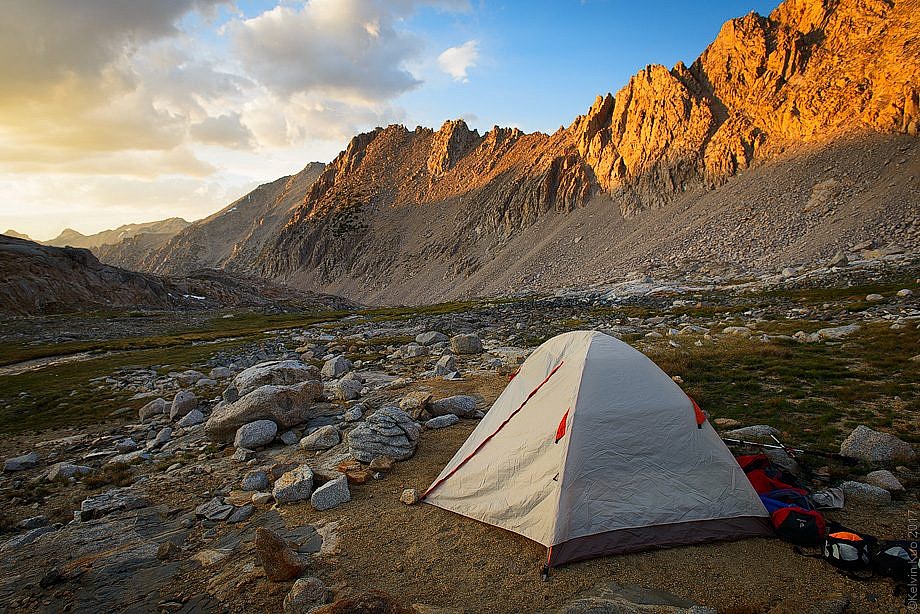 And then I ended up climbing back up, to get an overall view of our camp and the rugged view of Kings Canyon National Park.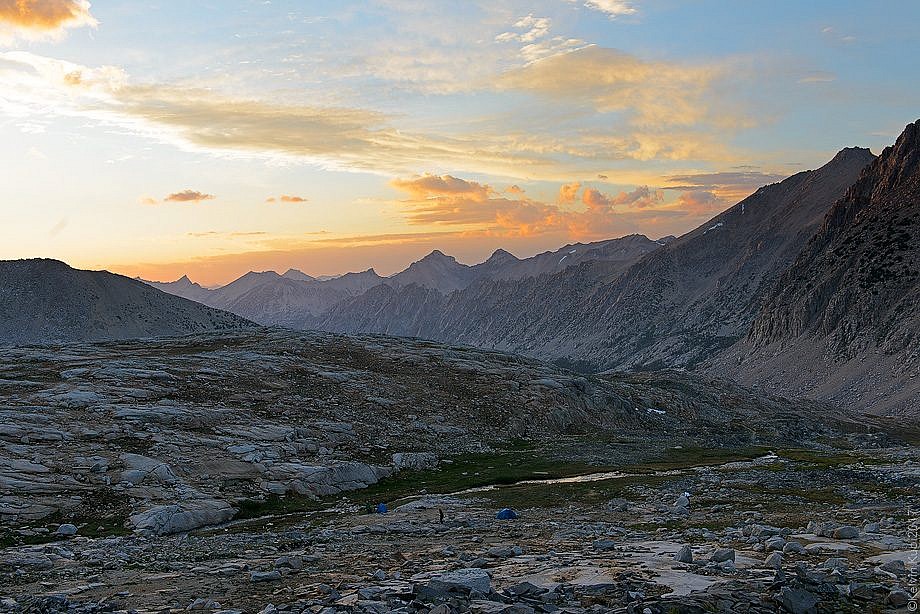 ---
---
You might also like
---