Every year, Georgia Tech baseball goes up against UGA during the Spring Classic to raise money for Children's Heathcare of America. I was pretty excited because its hosted in the Braves' baseball stadium, Turner Field. Also it is a big game because every game because it is the cross state rival. It was predicted that Georgia Tech would not struggle, but the game did seem to be very exciting with the final score being 6-4. Here is just an interesting photo of the guys before the game.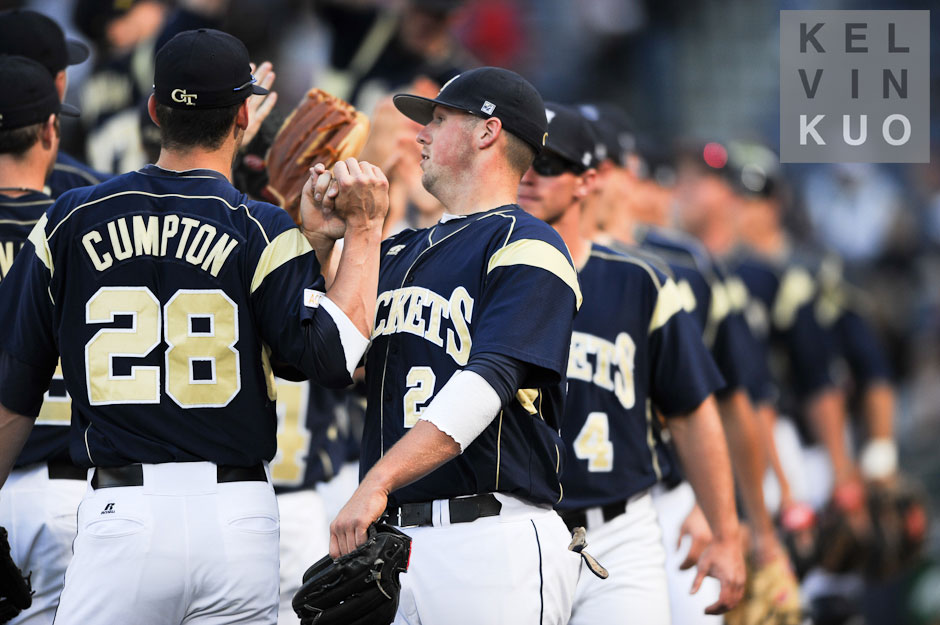 Cole Leonida (3) getting his hands ready before the game.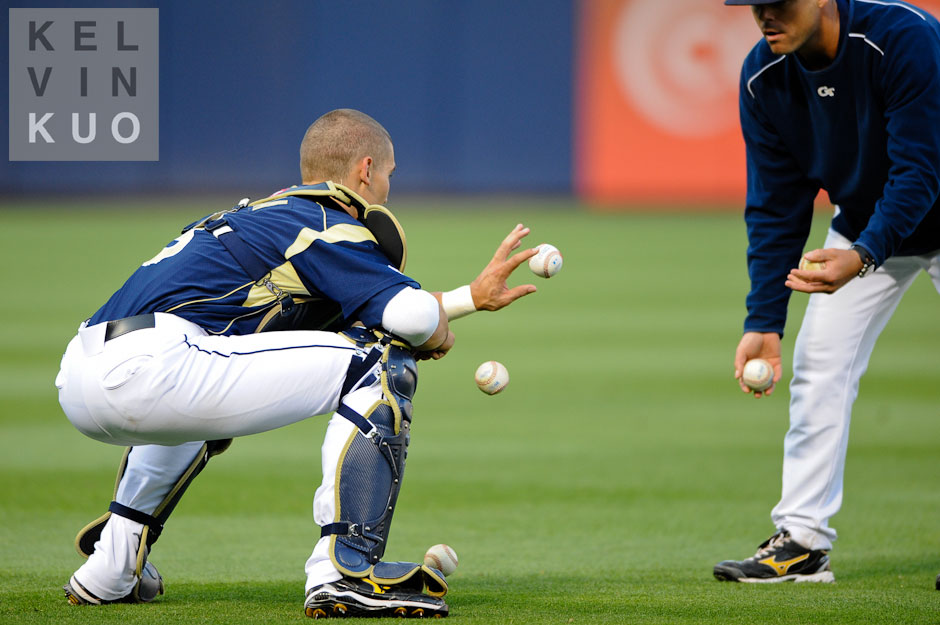 I had a similar shot like this last year with the team during the National Anthem.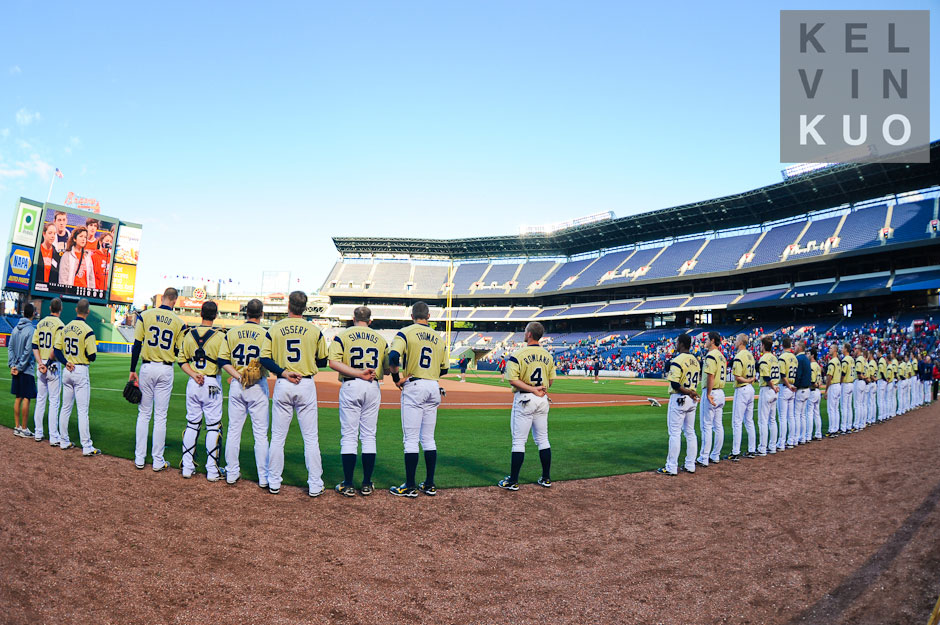 The coaches and umpires meeting as the field was getting ready.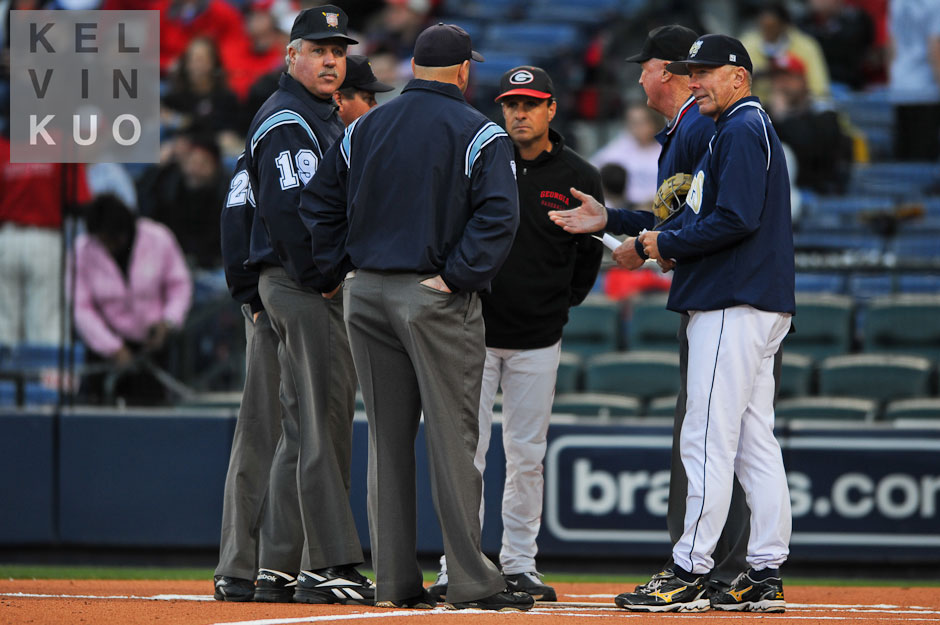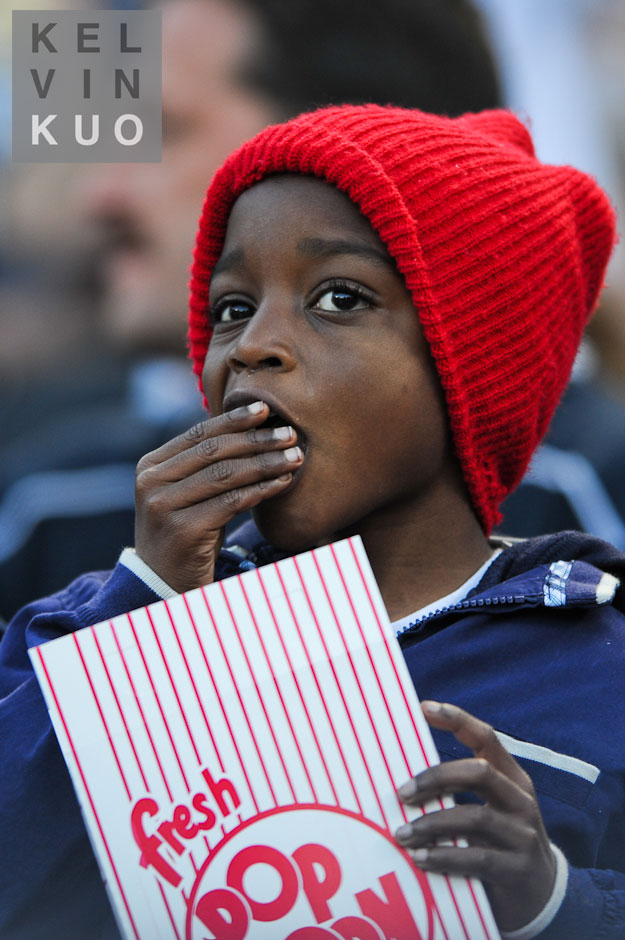 Right hand pitcher Mark Pope (19) did not allow a hit through the first five innings and earned another run. Cool view of the light coming in from the top of the stadium.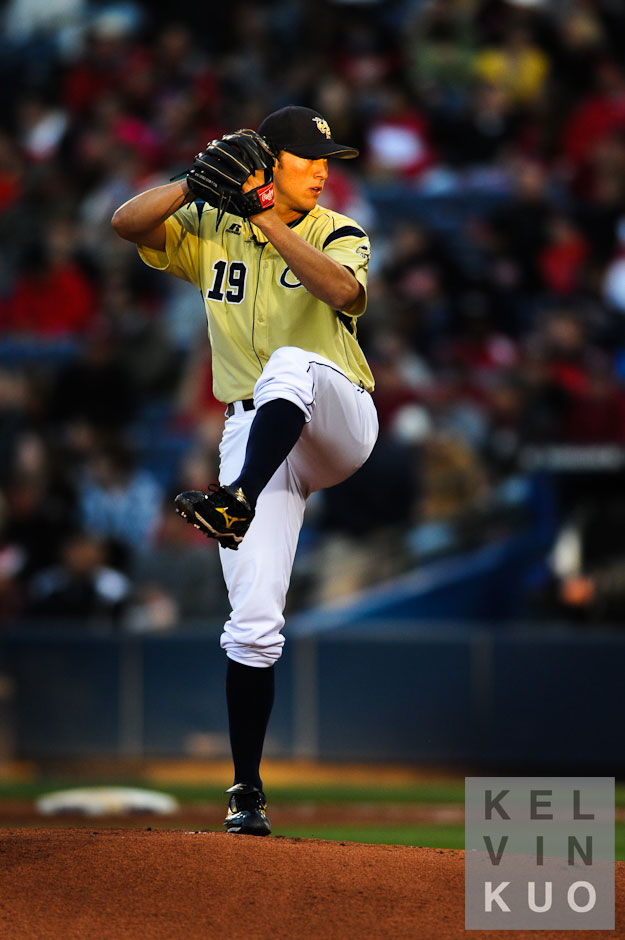 Just an action shot of Mark Pope.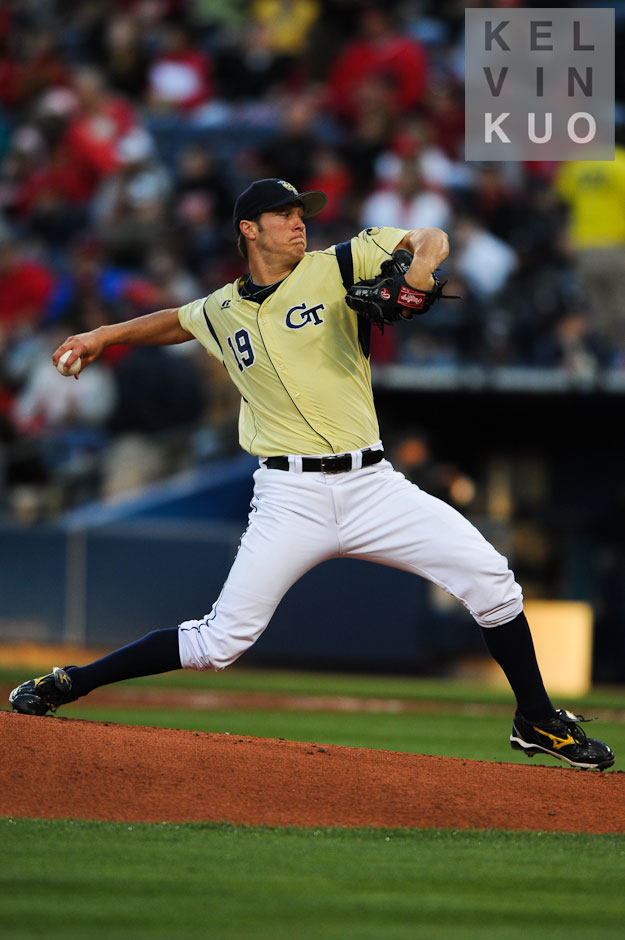 And another view of Mark Pope.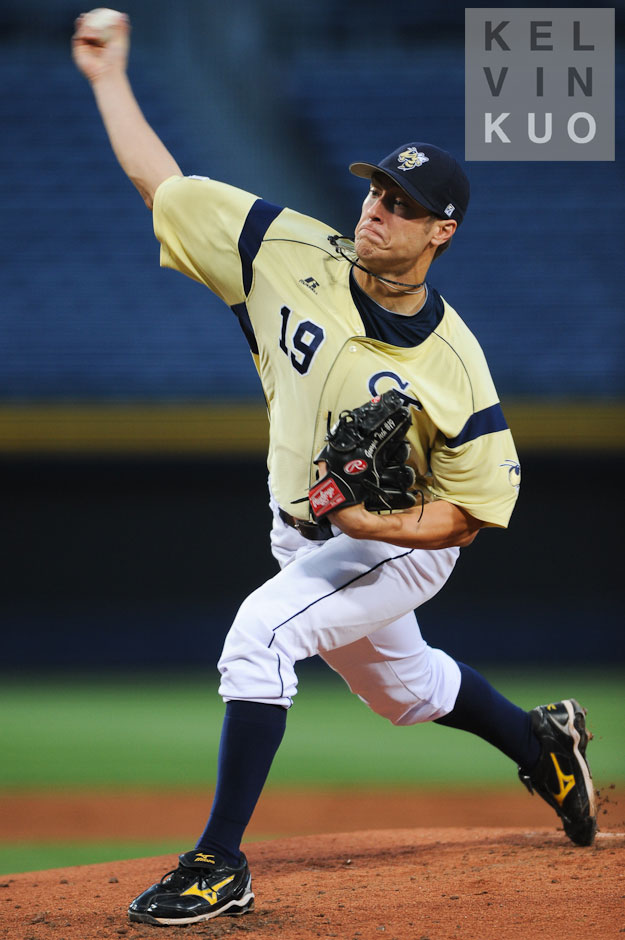 Third baseman Matt Skole (16) throwing out the baseman during a bunt.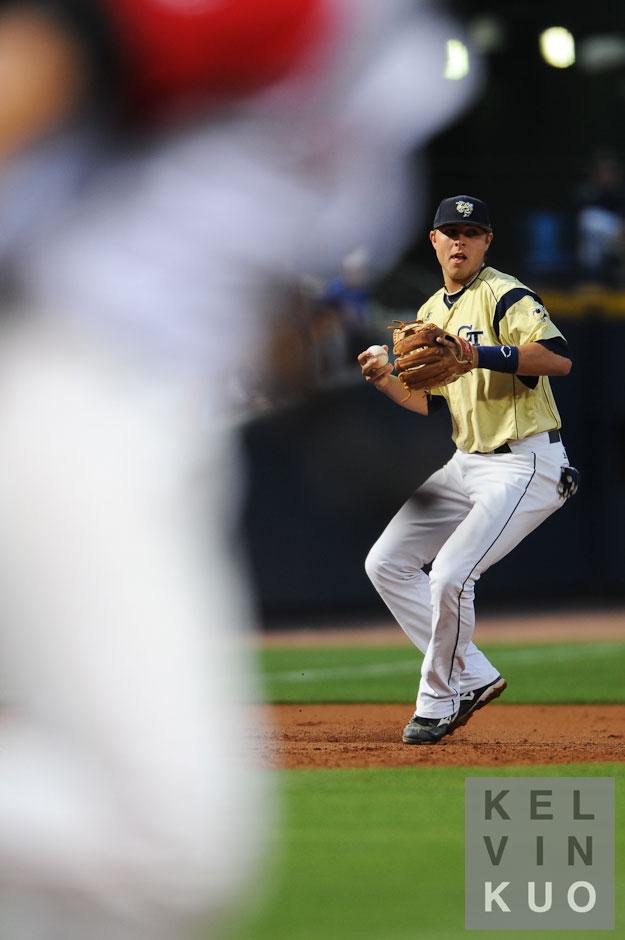 Blake Dieterich (27) starting for UGA.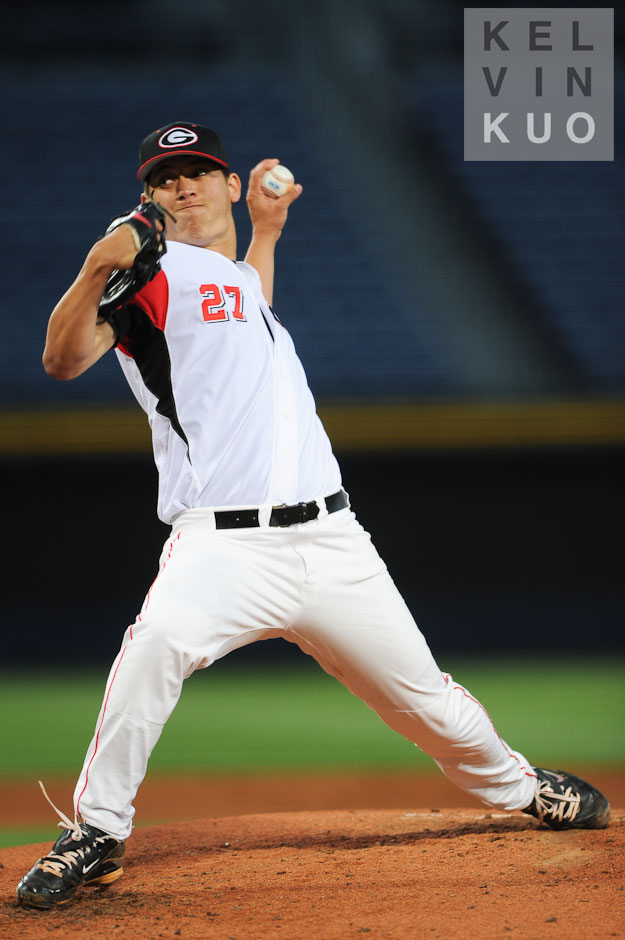 Third baseman Derek Dietrich (32) throwing out the first baseman.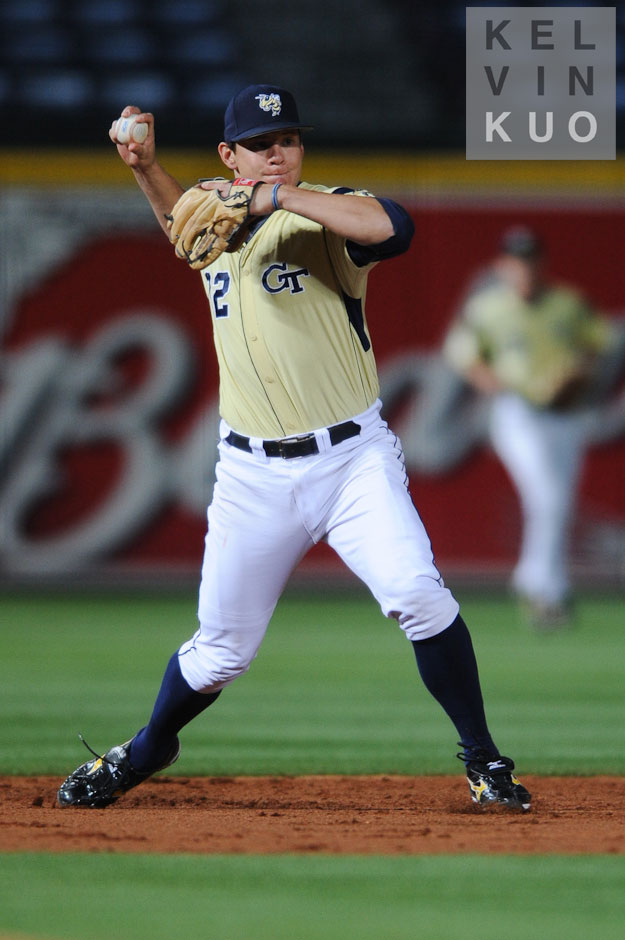 Matt Skole (16) catching a line drive.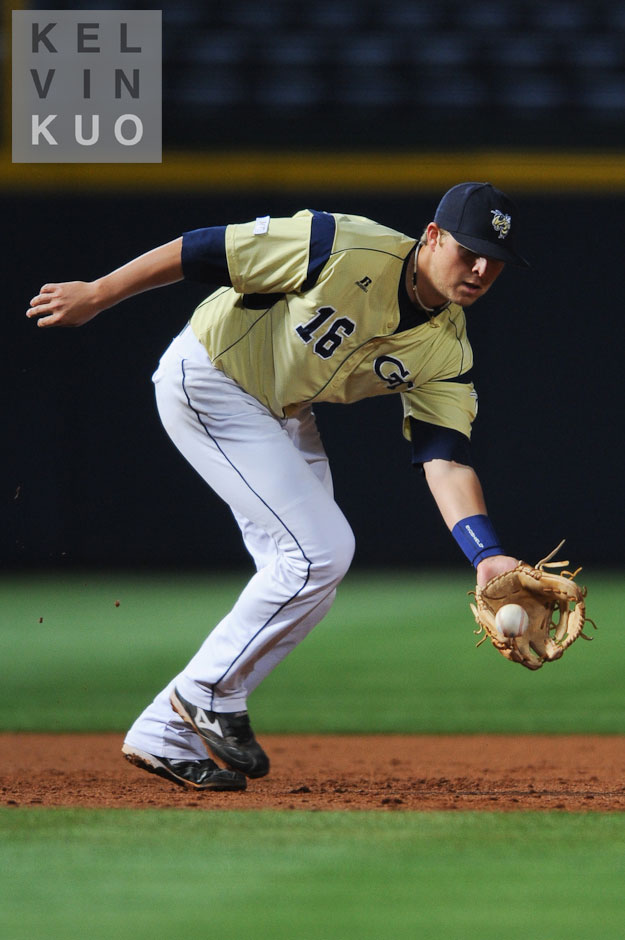 Kevin Rowland (4) running past the second baseman Kyle Farmer.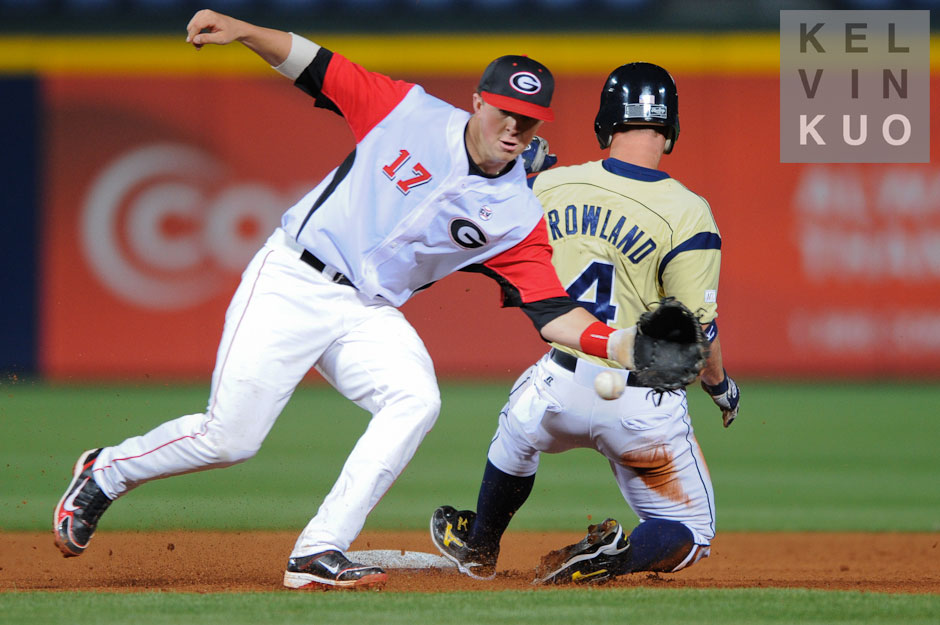 Pitcher Michael Palazzone (44) coming into the lineup after good production from the starter.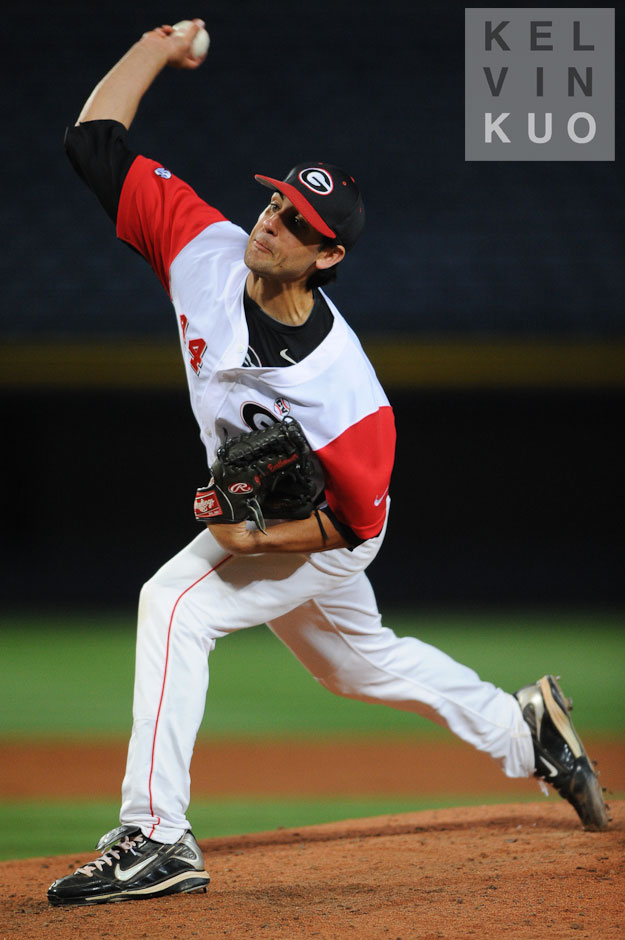 And another pitcher swapped in Justin Earls (18) after bases were loaded.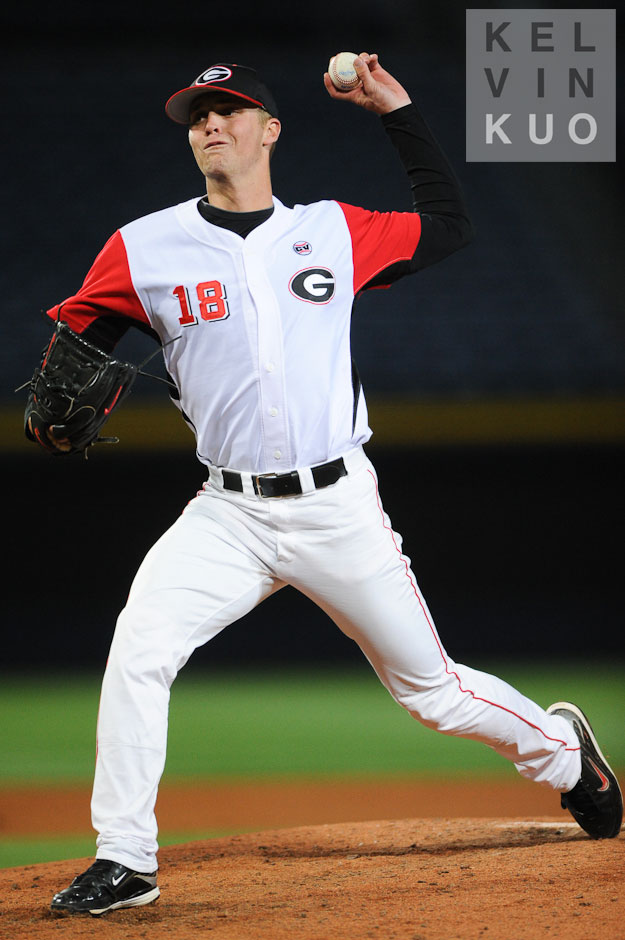 Mark Pope (19) trying to through out the base runner.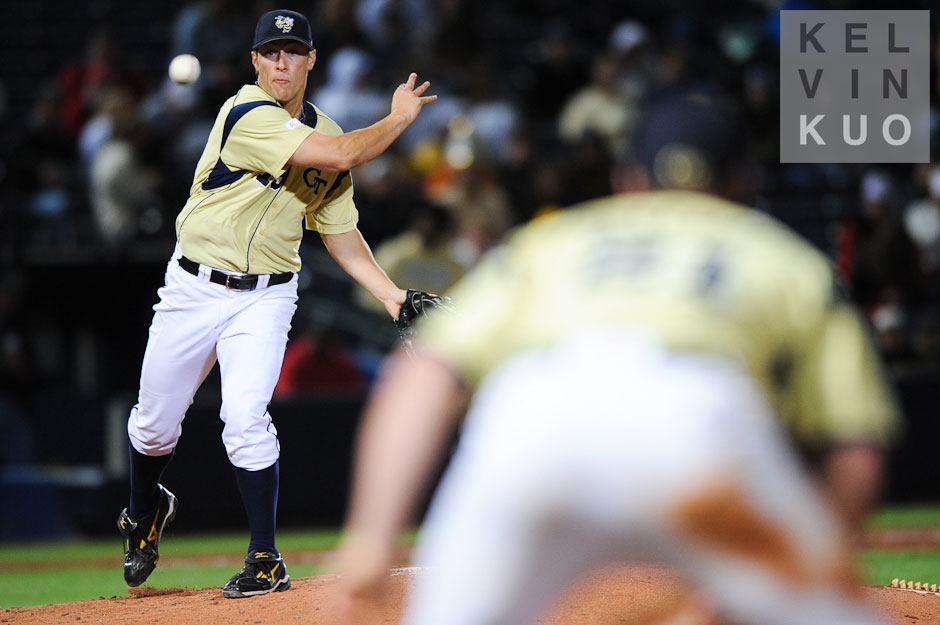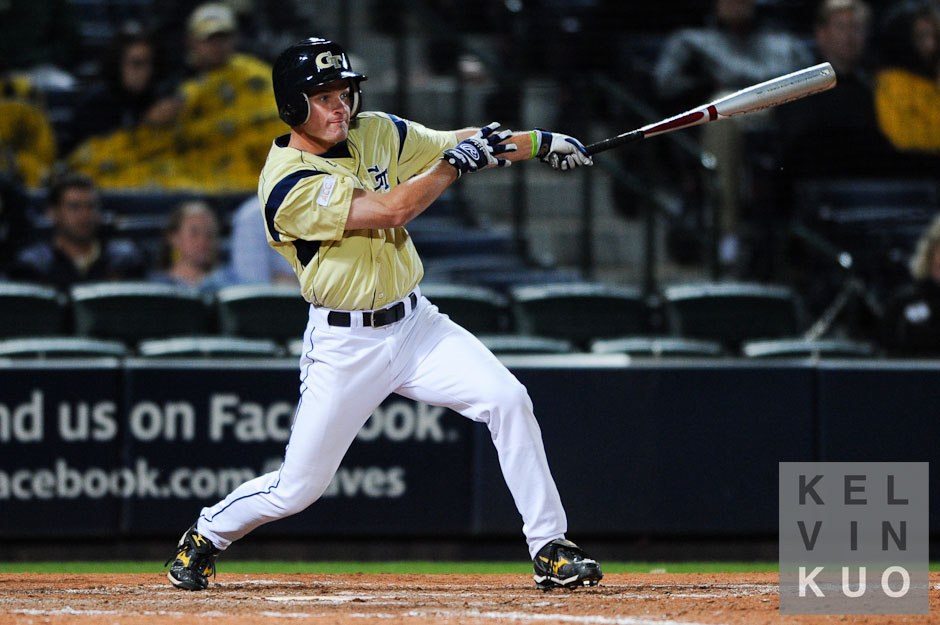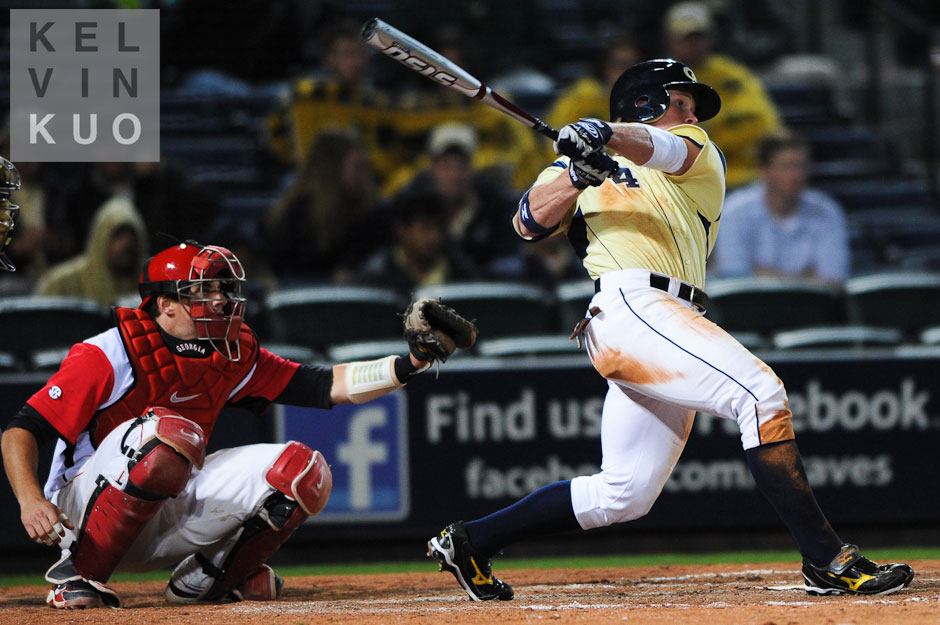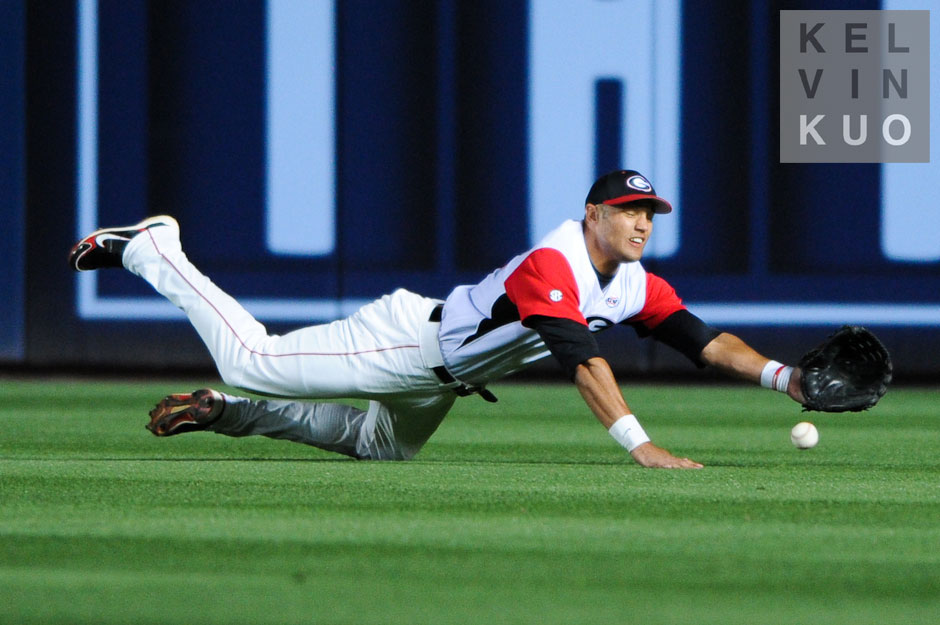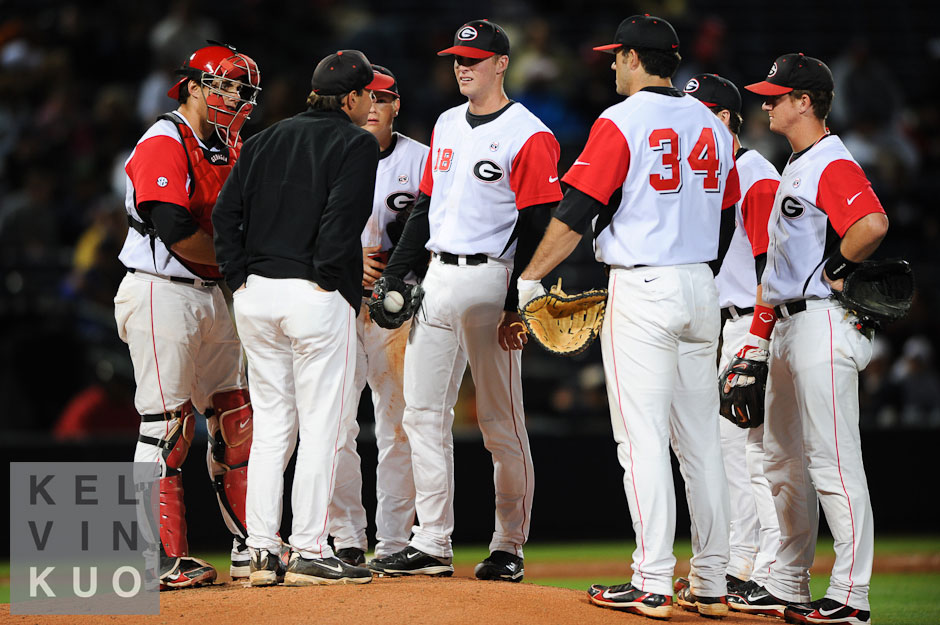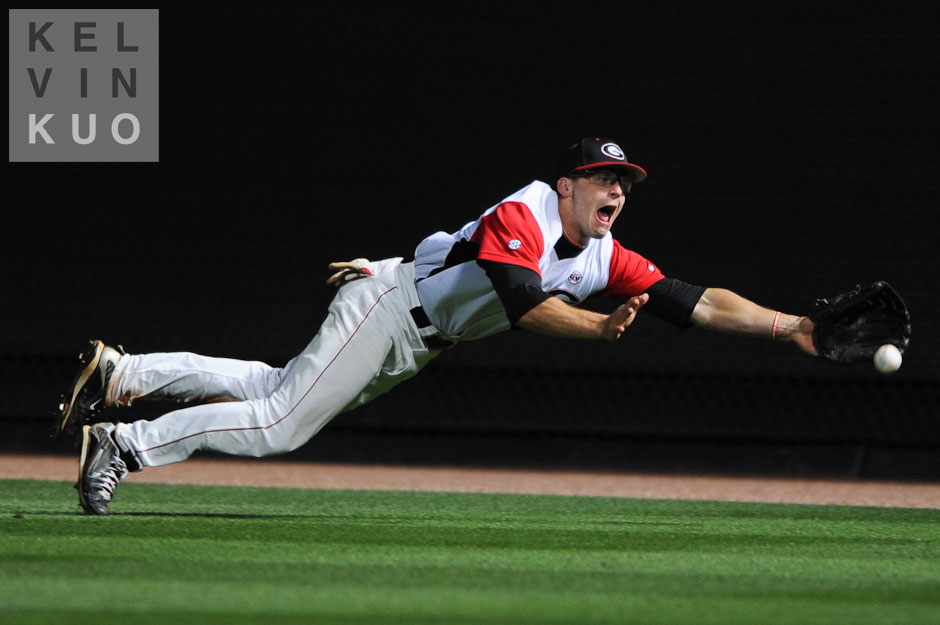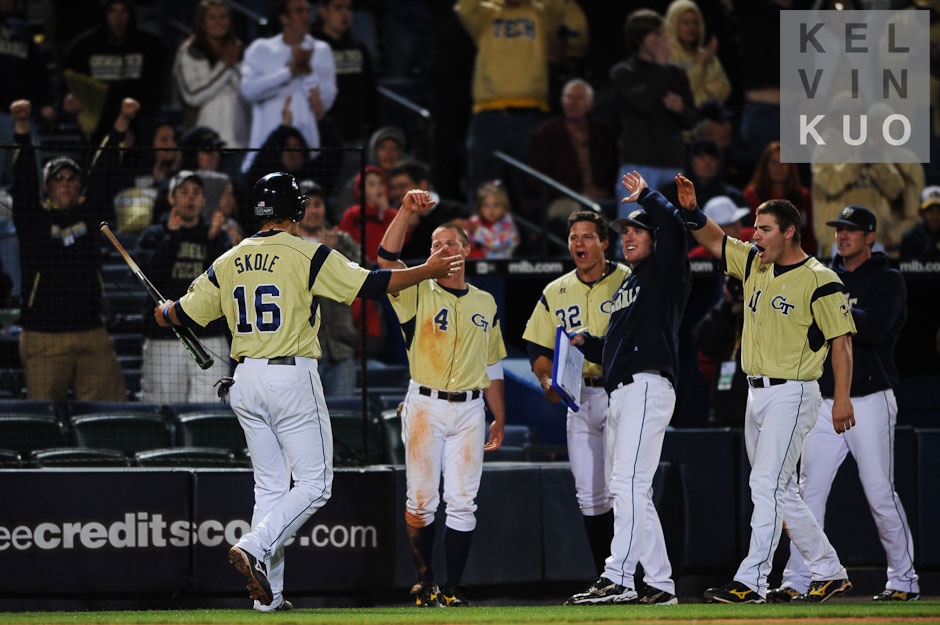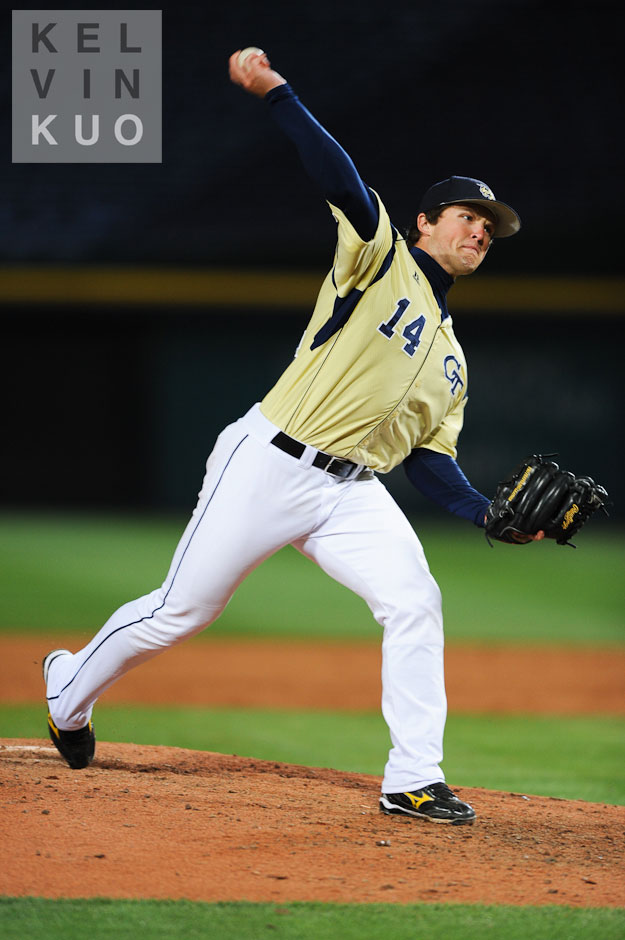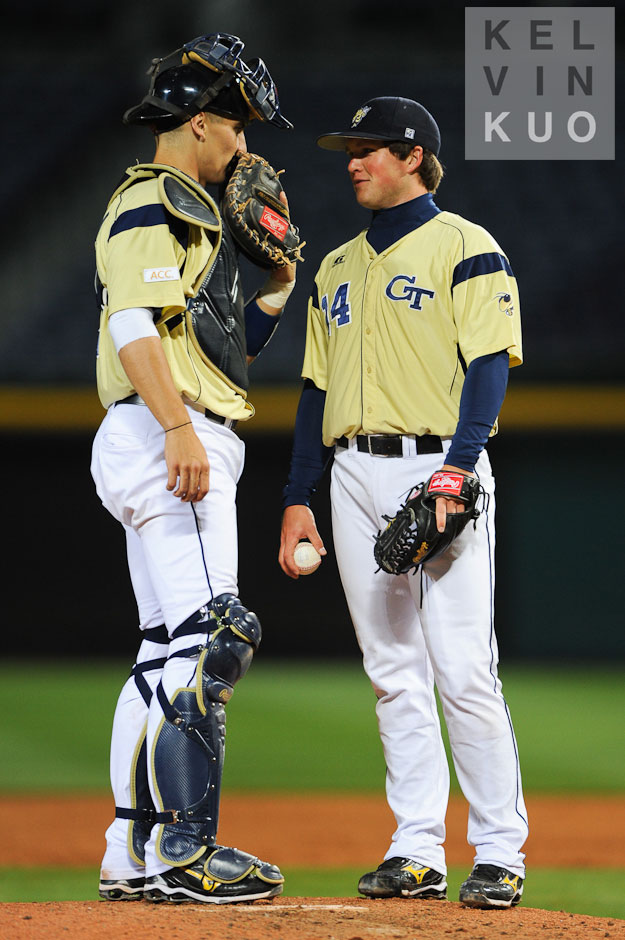 ---
---
You might also like
---