I covered a few days of the Breeders Cup in 2014 for USA Today Sports, and it is usually a few grueling days covering horse races.  This year was a little different, they asked me to get some practice photos.  This means I had to wake up before the crack of dawn, drive over to Santa Anita racetrack and wait for the horses to practice.  We had to work in really hard light, as seen here, when the favorites came out to practice.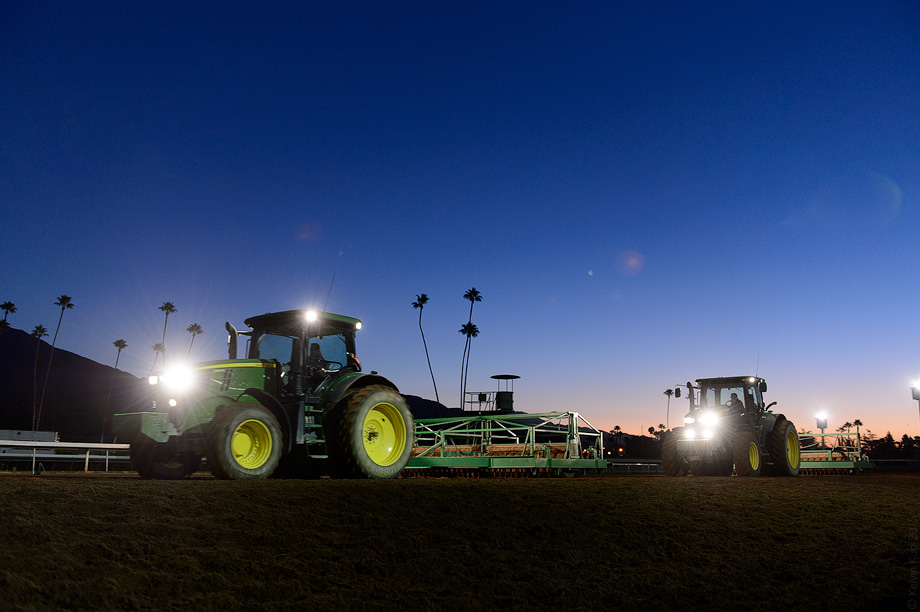 I waited until some decent light to get some of my more interesting photos of the practice.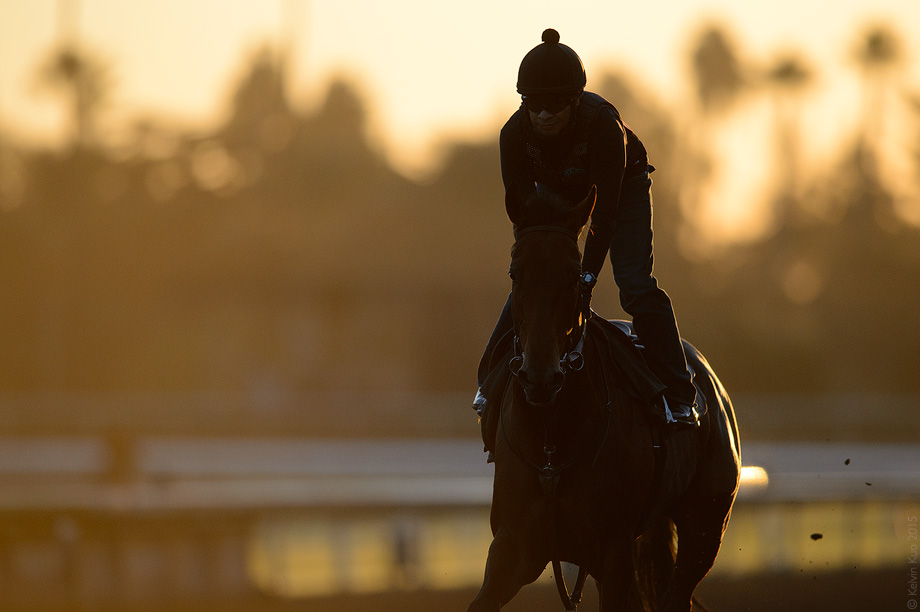 Horses going back into their stables.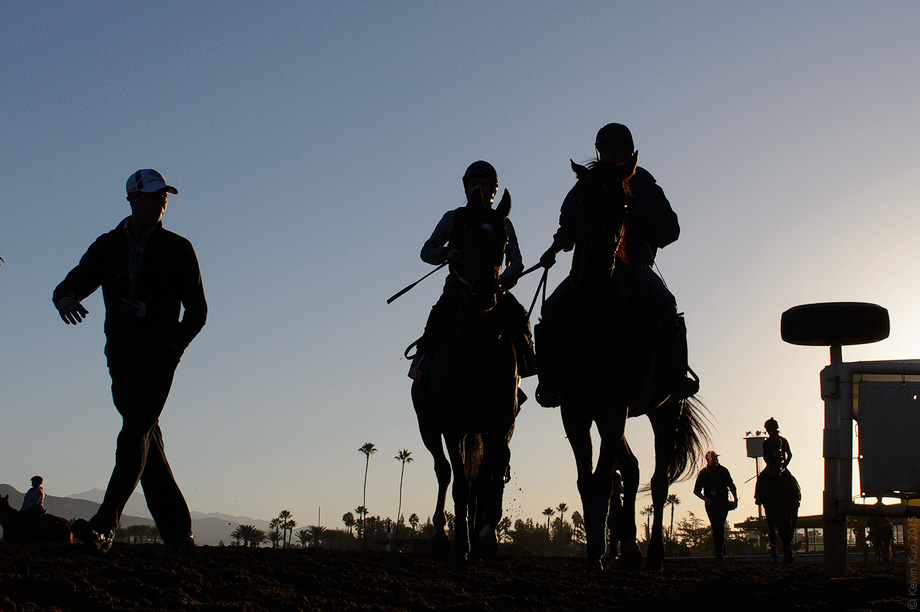 And more, as the sun began to peak out.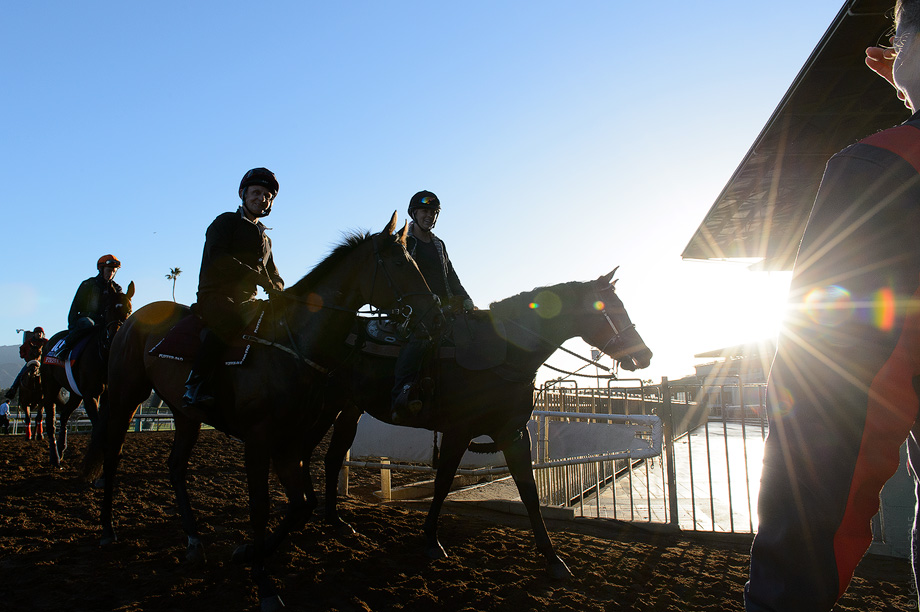 I definitely tried to work the silhouettes, since these are pretty rare during race day.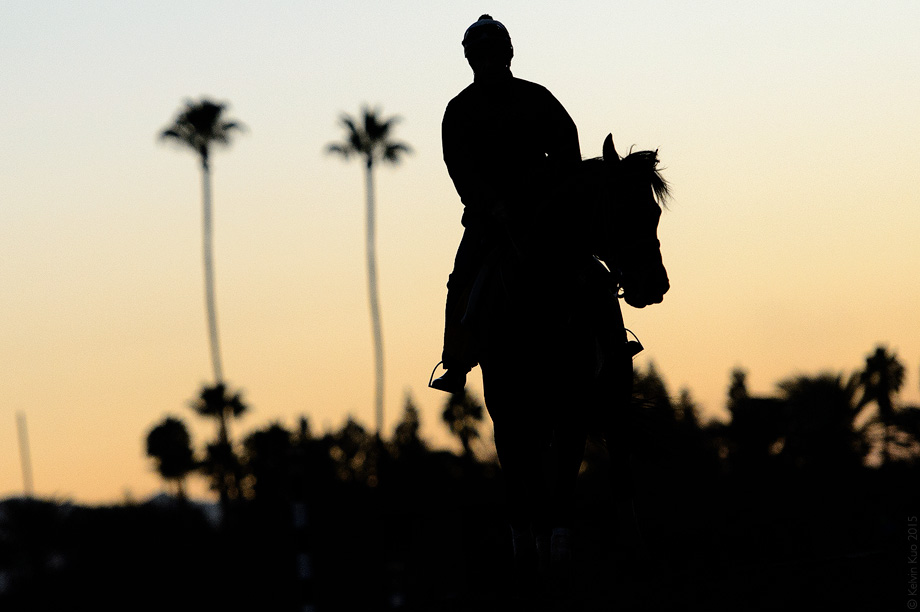 Then I headed up, after they groomed the track to get a different angle of the practices.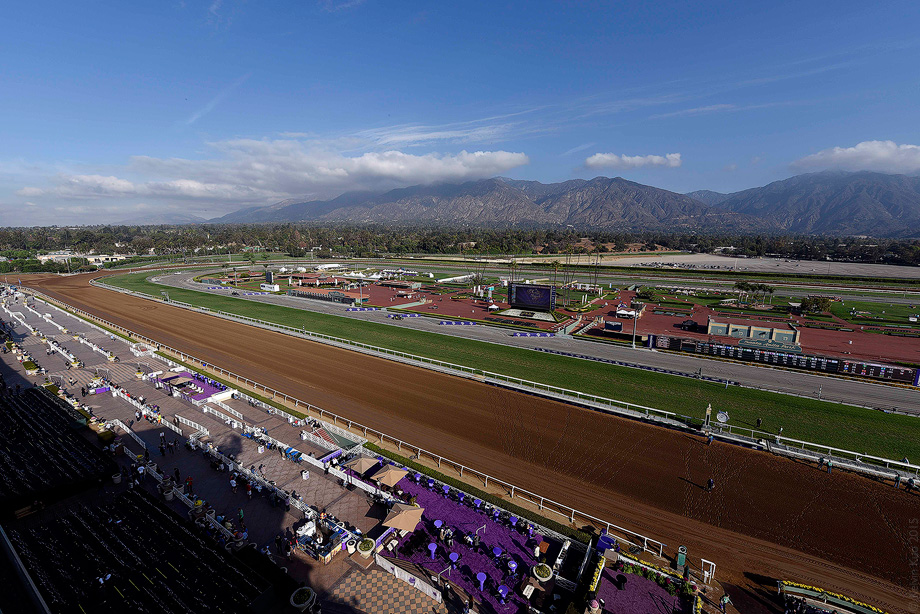 The next day was the first days of races, here is front and center, where the horses are introduced to the public before the race better known as the paddock circle.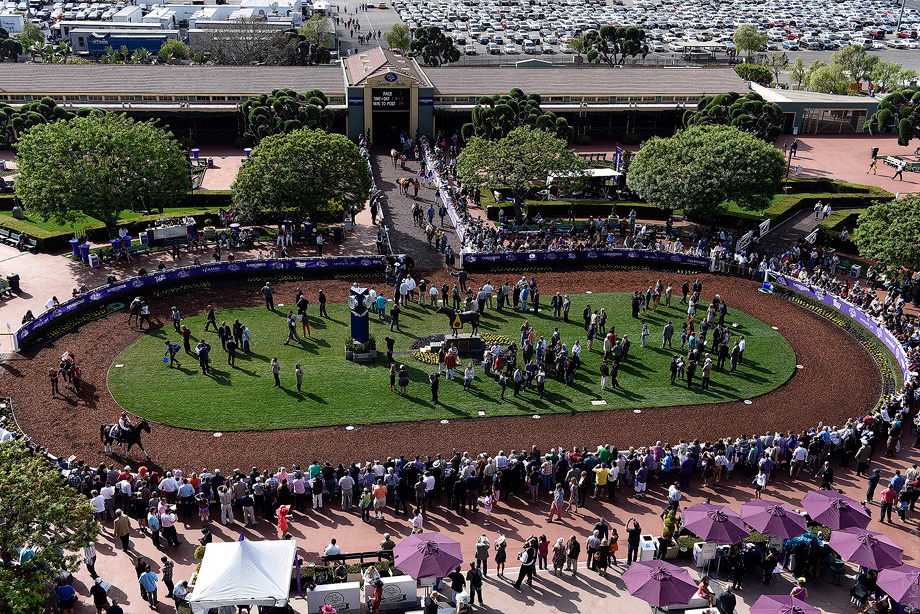 The first day also means finding the interesting people around the track for some interesting individuals, here Wade Sharp looks at the race book.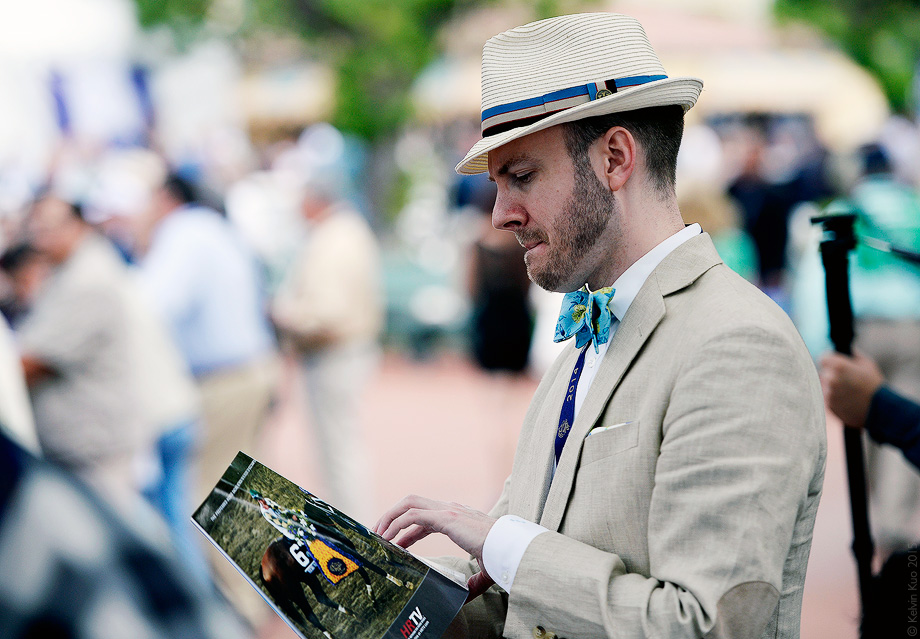 General view of horses leaving the starting gate of race four.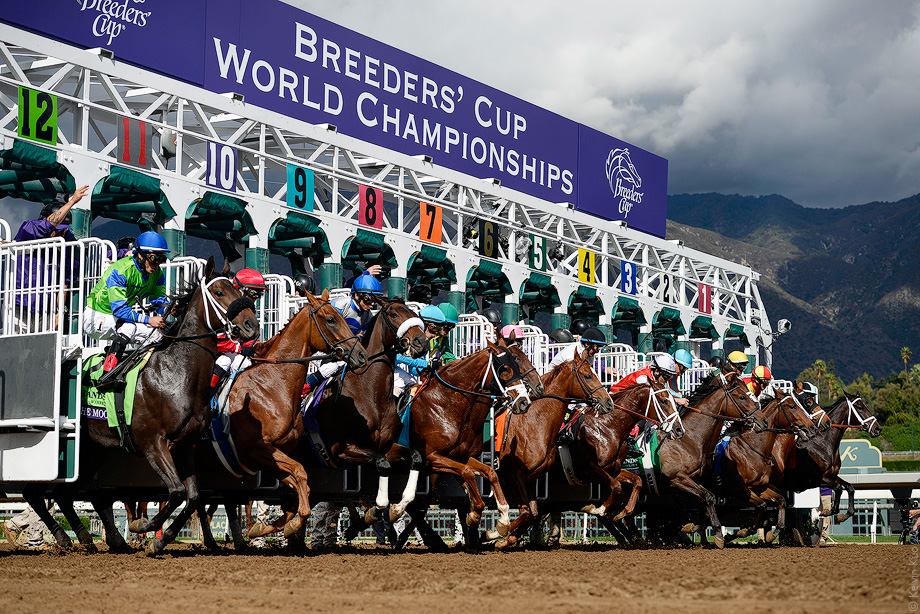 And then a couple of other photos.  The thing about horse racing is that the really photos used end up looking all the same!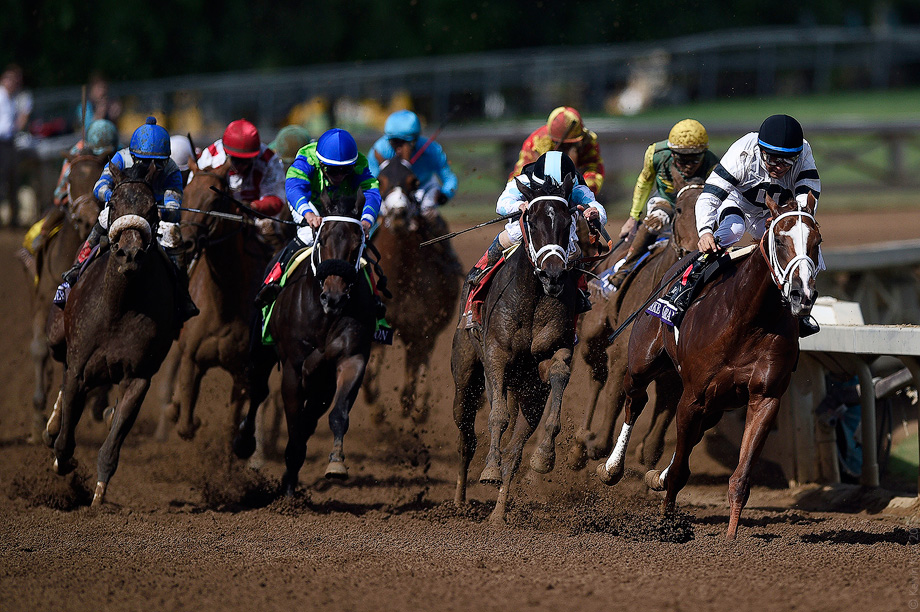 Grass track.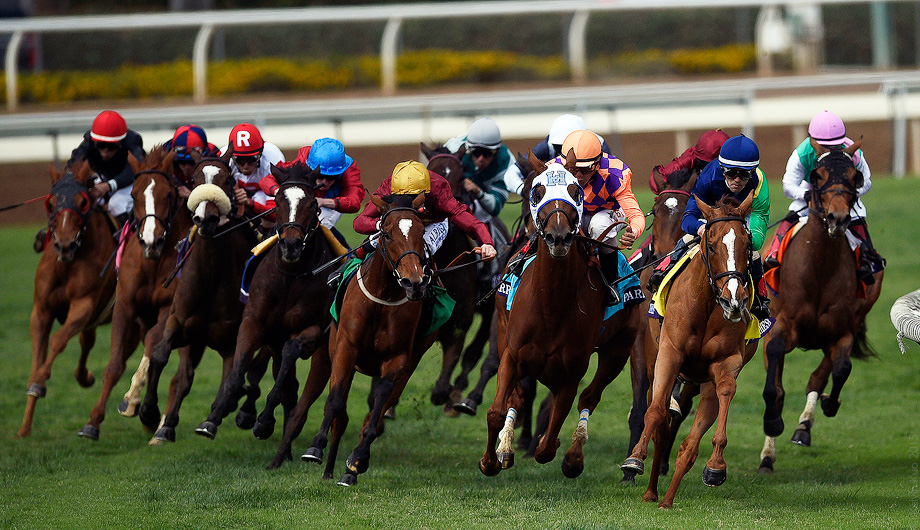 Since I was covering the last turn and the winners jubilation, I ended up running a quarter of a mile each run to get photos like this.  Javier Castellano aboard Dayatthespa celebrates victory of race five.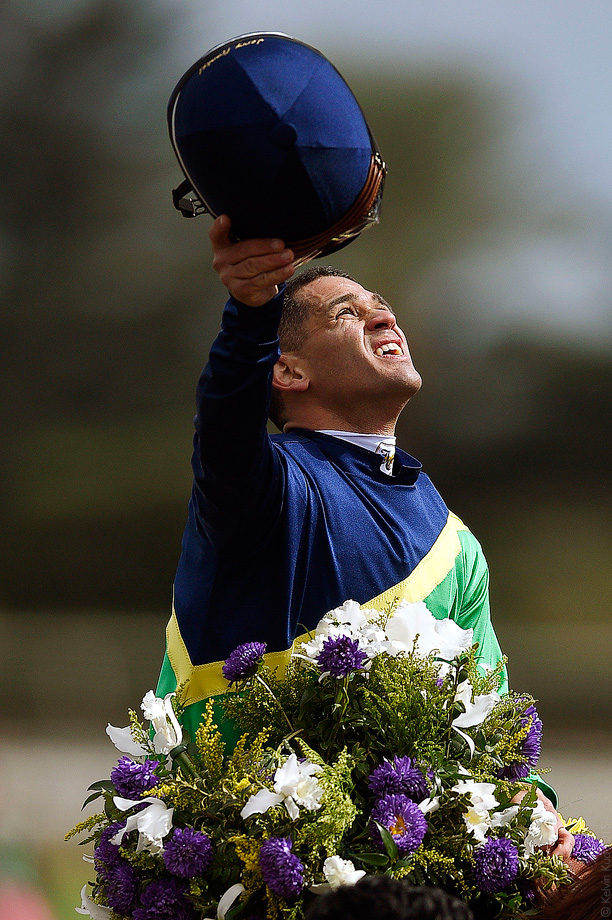 And an attempt to work some more environment into some of the race photos.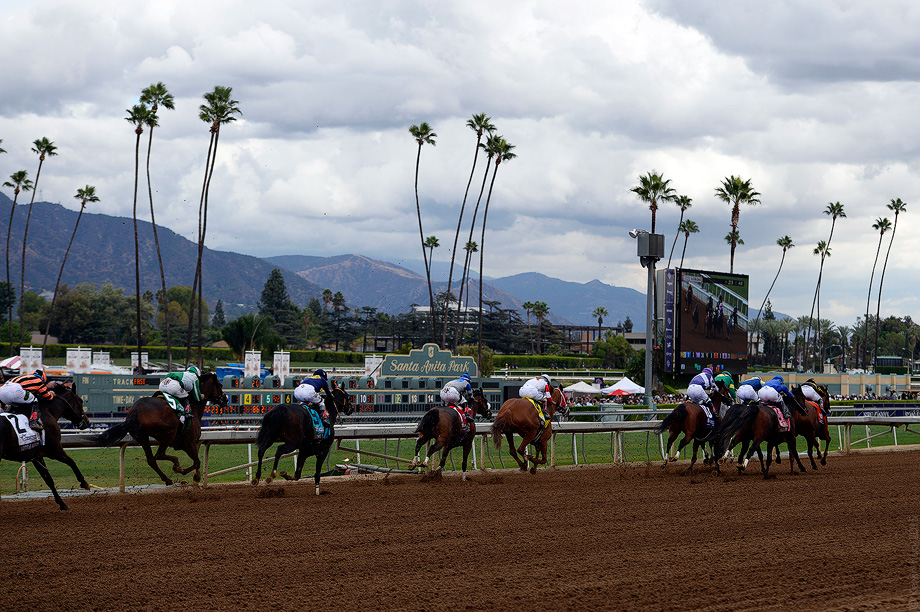 And sometimes the jockey's actually give you a shot that is more interesting.  Here Mike Smith aboard Judy the Beauty celebrates victory of race six.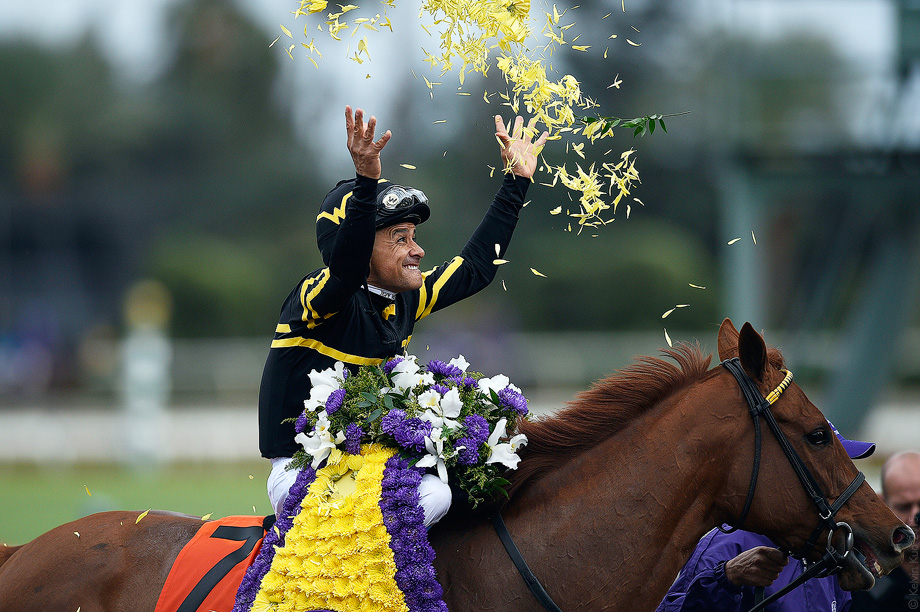 And lastly, the most important race of the day is the Breeders Classic.  Here I had a remote setup and another camera to get two angles of the start.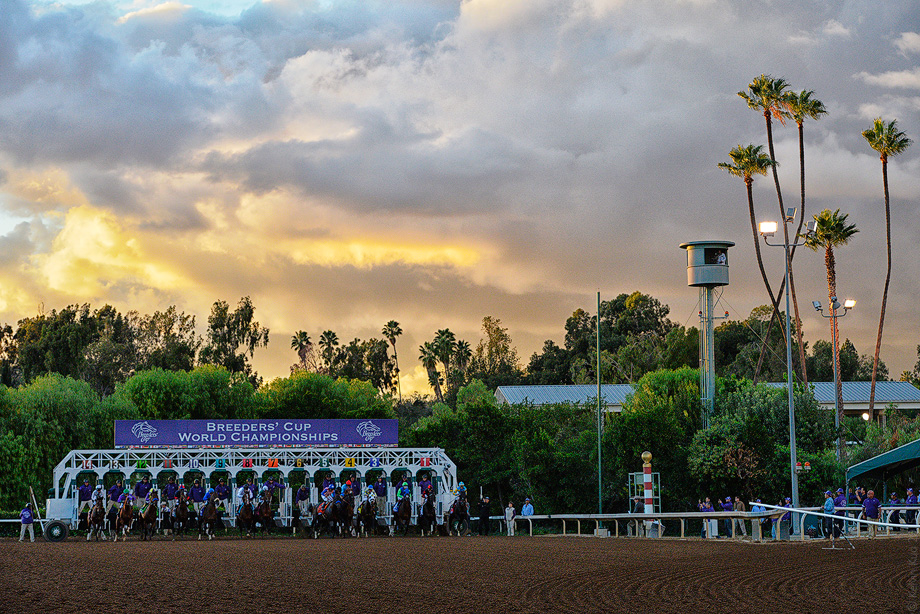 Fortunate that I did, since I was the only photographer to get this image, the story of the race. General view as Martin Garcia aboard Bayern makes contact with Mike Smith aboard Shared Belief in race twelve during the 2014 Breeders Cup Championships.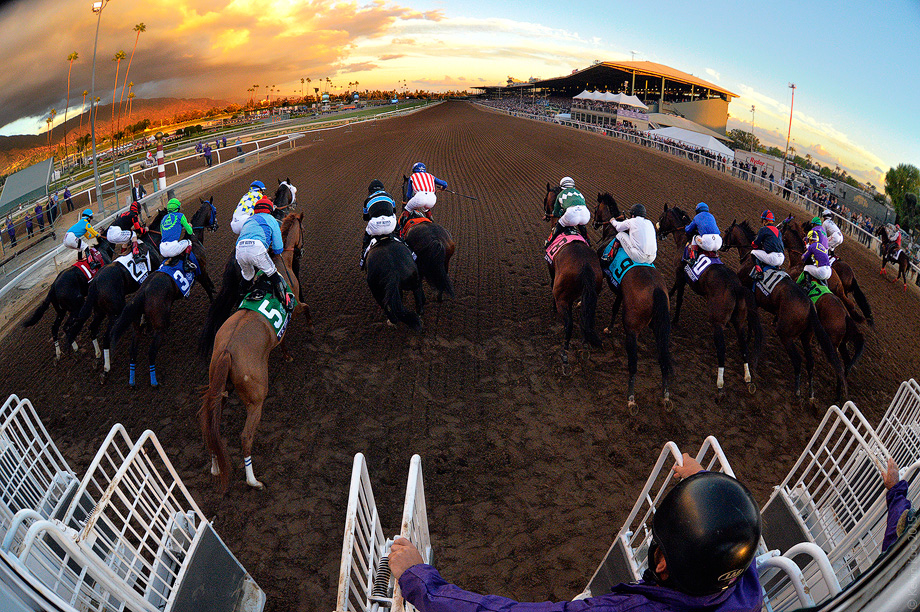 And the last turn, before the end of the day.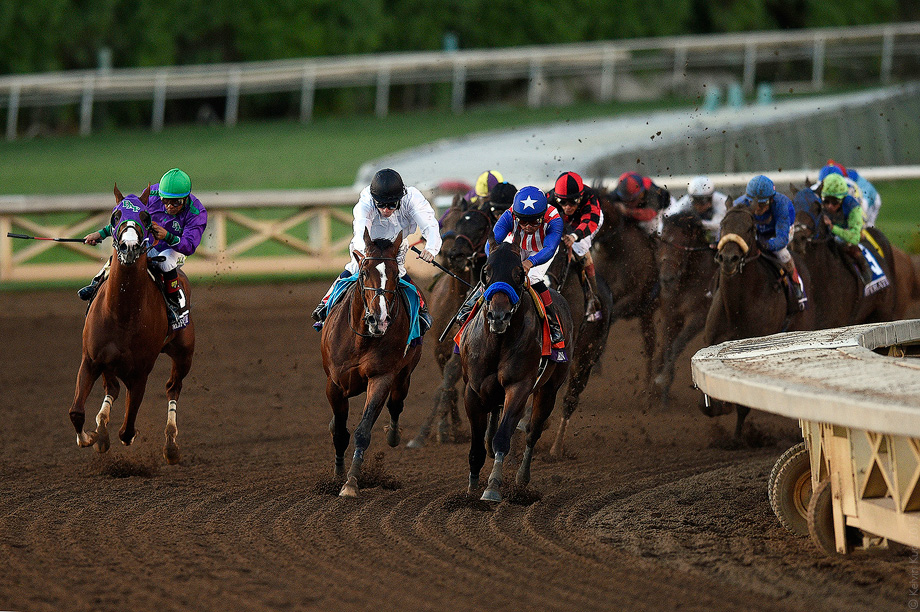 ---
---
You might also like
---