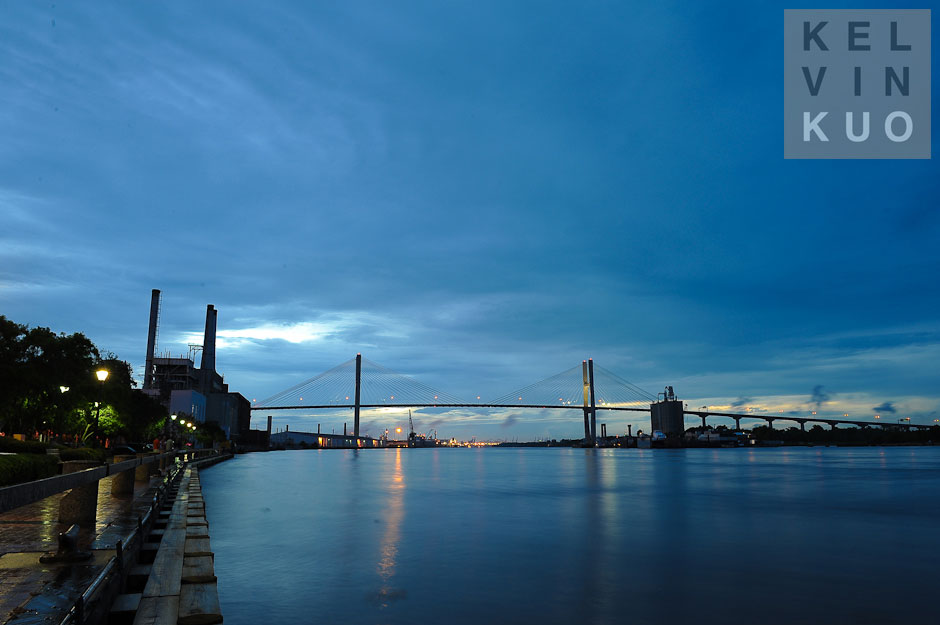 Day One:
We arrived in Savannah the night before, tired from the road behind us. We were looking for some southern food and was recommended a place called Sweet Potatoes. Decadent fried chicken was on the menu and was a must for our palate. This large meal put us right to sleep, getting us prepared for the day ahead of us.
We first arrived into the city looking for a place to learn what Savannah was all about. We approached the Old Savannah Tour with a fine treat of southern hospitality and accents.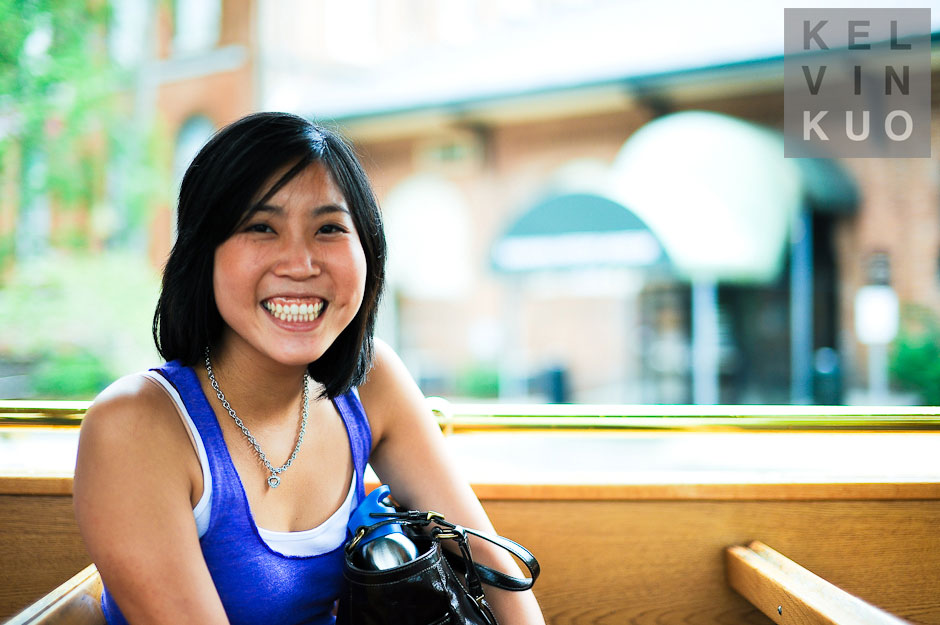 The Trolley covered 14 different stops that encompassed the a great deal of information. We were fortunate to avoid the rain for most of the day, which attacked during our lunch and mostly during our trolley time.
We stopped by the bench where Forrest Gump A.K.A. Tom Hanks sat.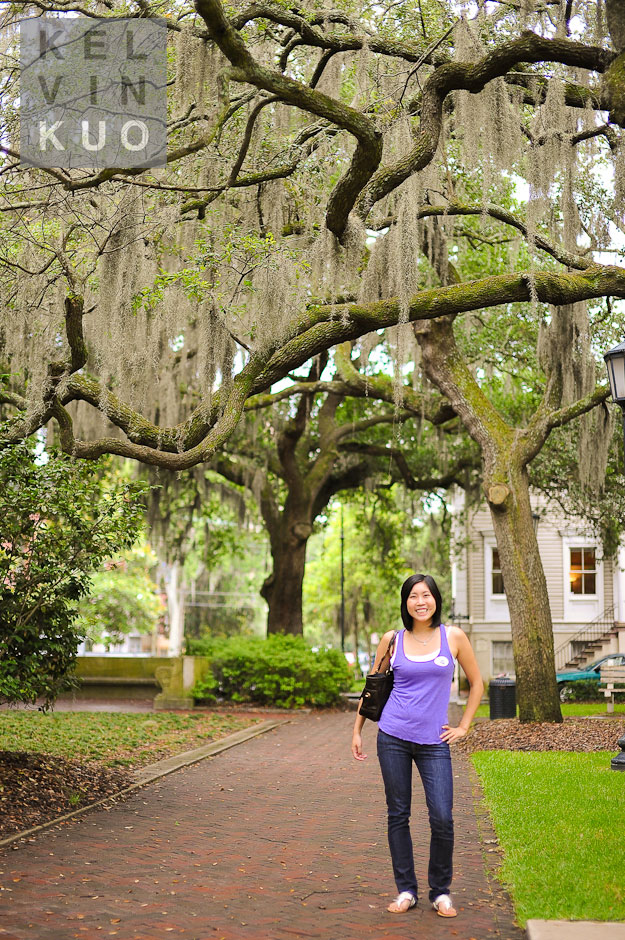 A stop on River Street was necessary where Melody purchased her sweets.
After all the rain subsided we went to Forsythe Park to take a look at the beautiful fountain and oak trees covered in spanish moss.  But here is Melody on the way to the fountain.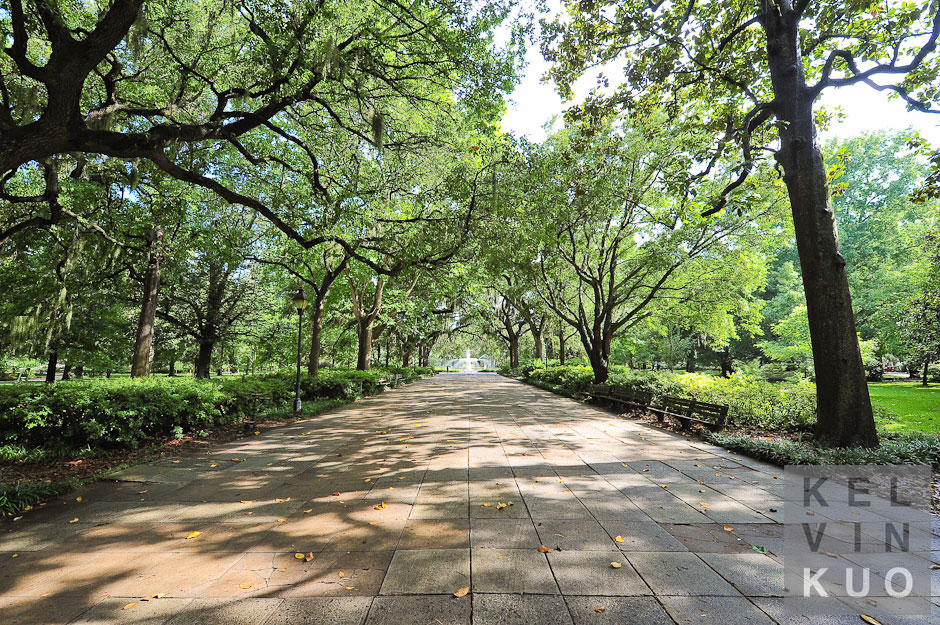 The sad group picture, which I wanted to use my flash with but subsequently lost my tripod plate and flash mount. But this is the group trying to hold still for the 6 second exposure.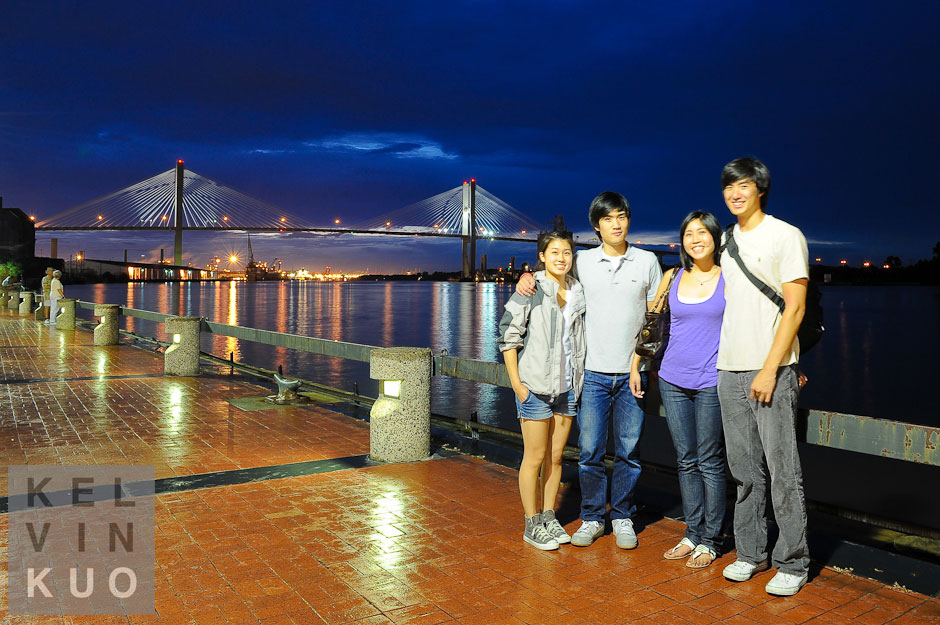 Later we were also lucky again to be in Savannah for the first Friday of the month. This allowed us to watch the fireworks spectacular!  But since I had no tripod, I wasn't able to get a good fireworks shot, instead I took a picture of Melody with her umbrella.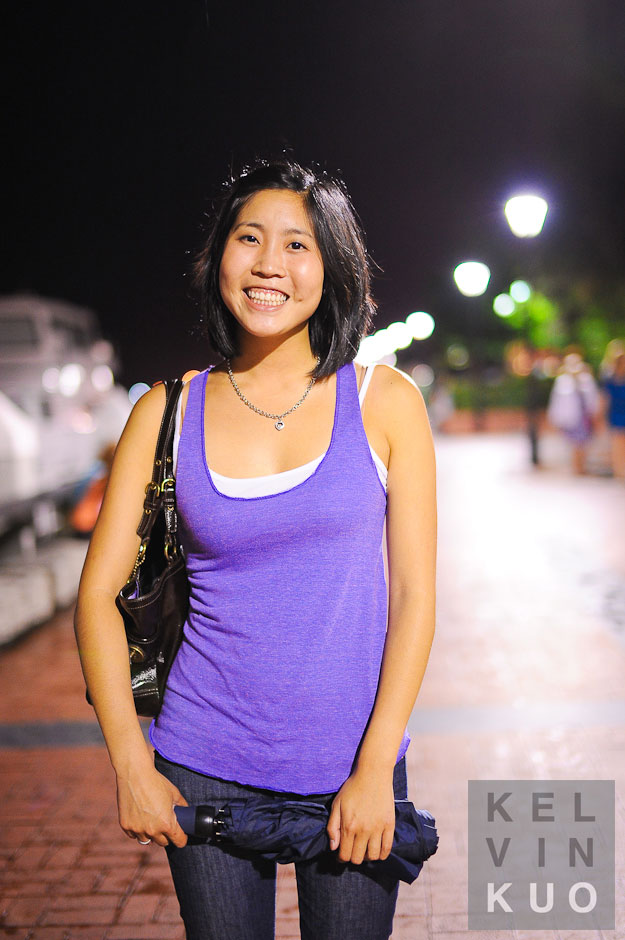 Day Two:
Next up was Tybee Island, which was a little disappointing besides the fact that there was a lighthouse.  The girls love lighthouses, and I was quite impressed also.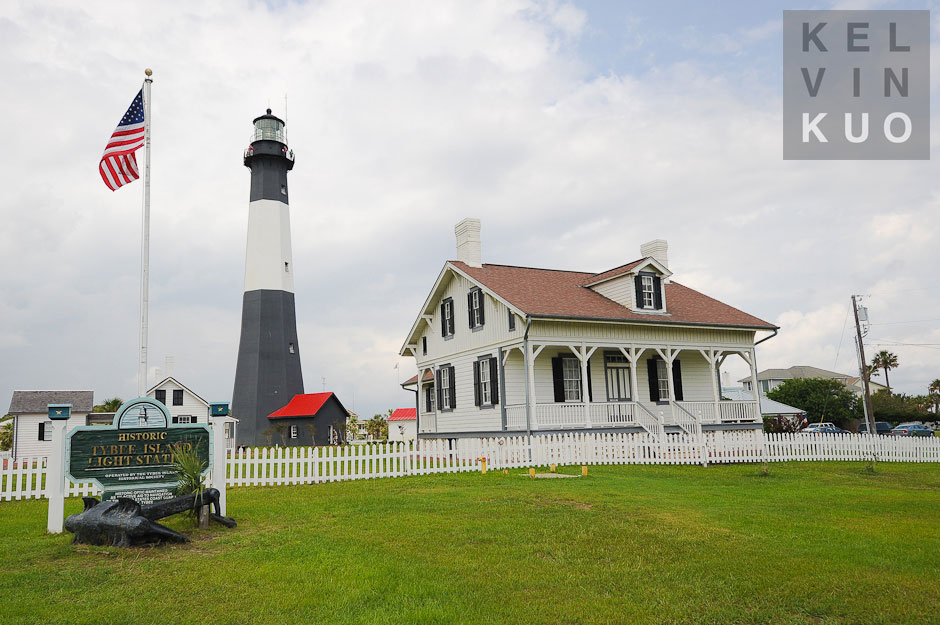 I brought my newly purchased 300mm along and wanted to use it for something.  So I decided that it would be cute to stay down while everyone headed to the top of the lighthouse.  I got a pretty neat group picture of them.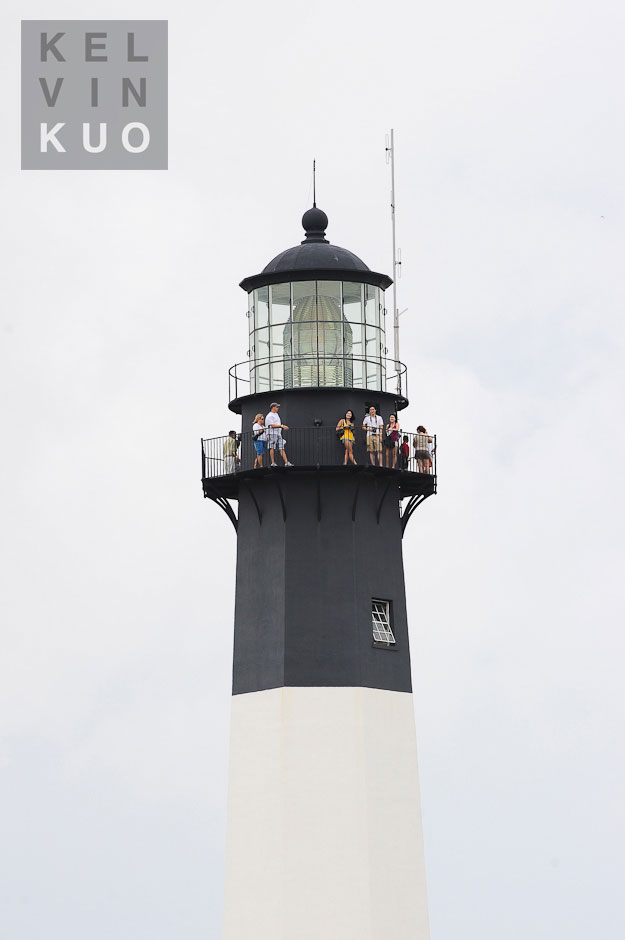 A closer view of the people up top, all ready for the picture.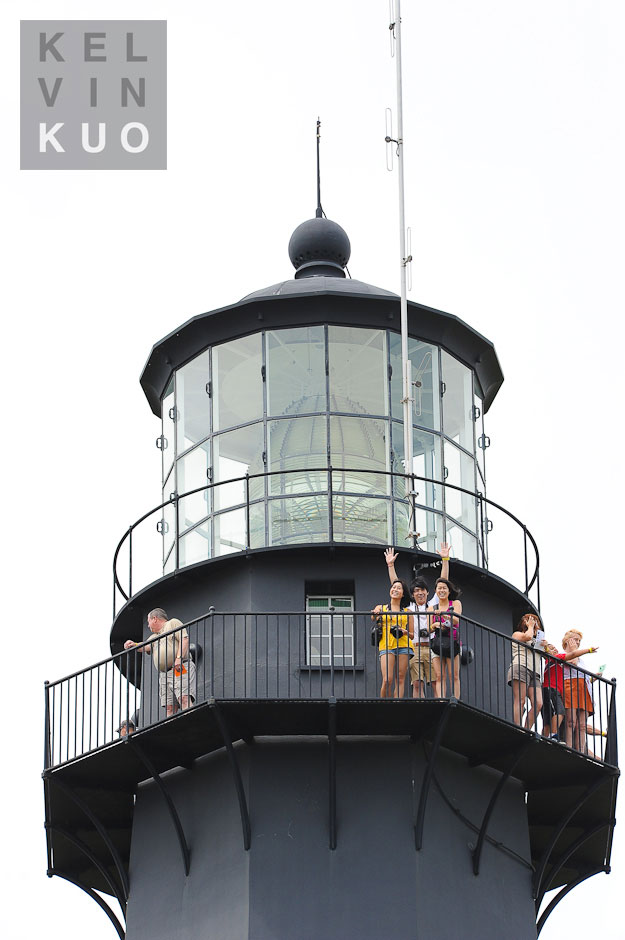 ---
---
You might also like
---