"Let me take you down, 'cause I'm going to Strawberry Fields.
Nothing is real and nothing to get hung about.
Strawberry Fields forever."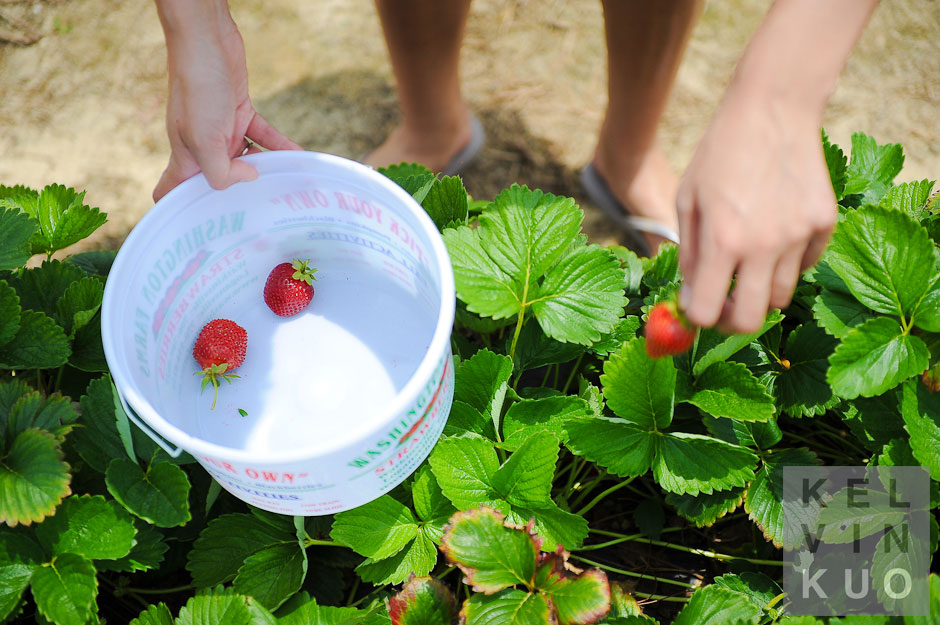 Loganville, the destination for strawberry picking today.  I thought it was going to be a breeze, a fun eventful day, but it ended up being a very hot and tedious day.  This is Melody at the beginning of the day, all happy and cheerful.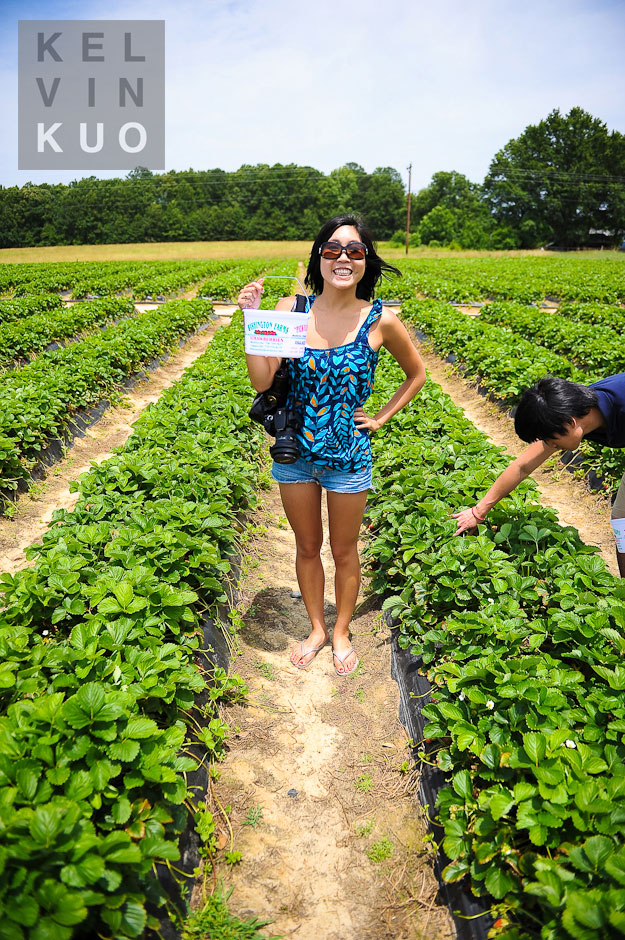 This mood was not very well kept, as we soon realized that we couldn't in fact fill up a whole bucket with the time that we had.  So we all had to get to work!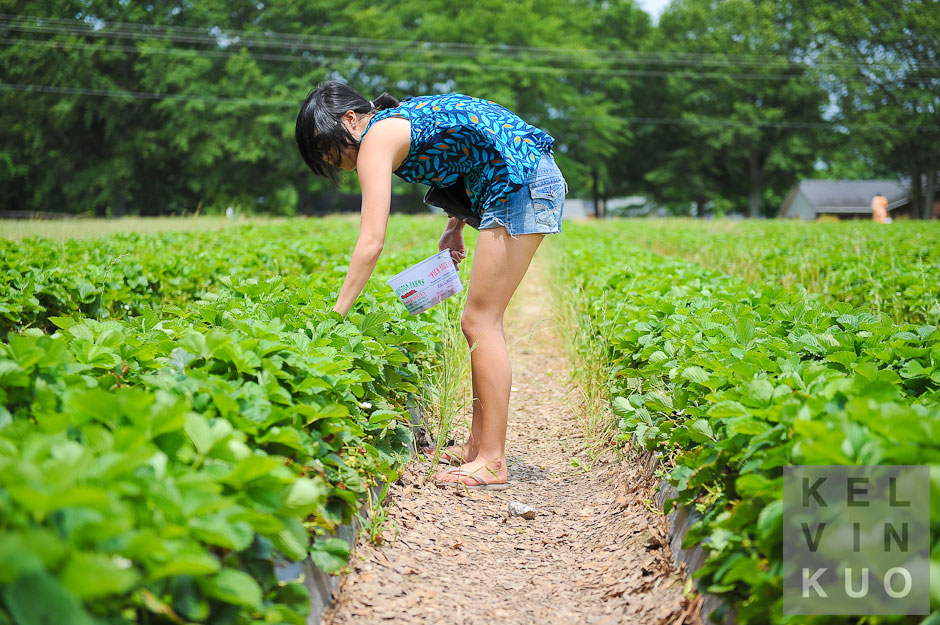 So at the end of the day, we were only able to get one bucket full with four of us.  Yes, that is very sad.  But we did learn that the best time to go is in May, which has strawberries supposedly the half the size of your hand.  Next year I guess.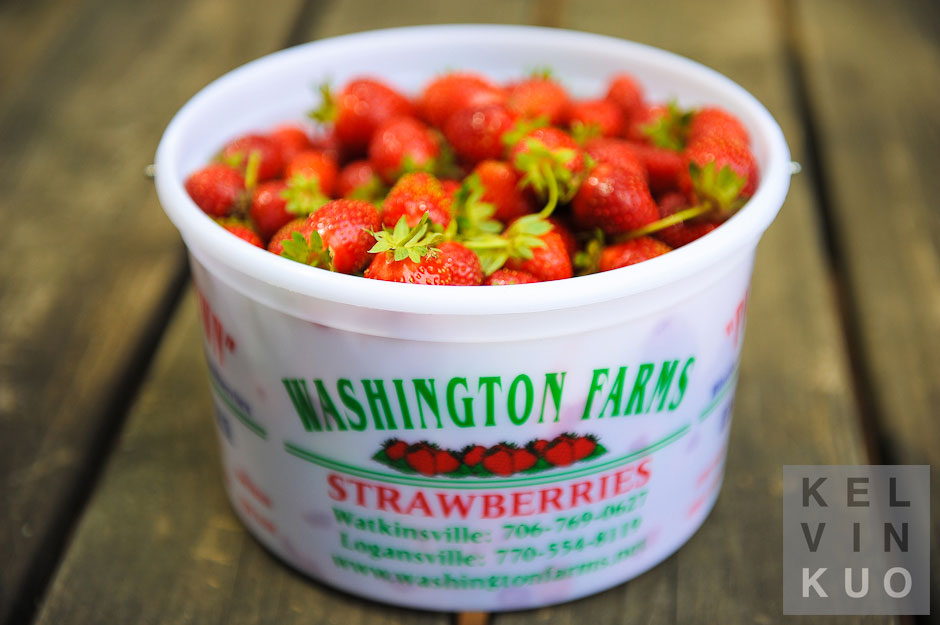 ---
---
You might also like
---