Welcome to Bali! We were fit like royalty as we walked into our Bali resort, Nikko Bali. Provided with a delicious sweet pineapple-orange treat!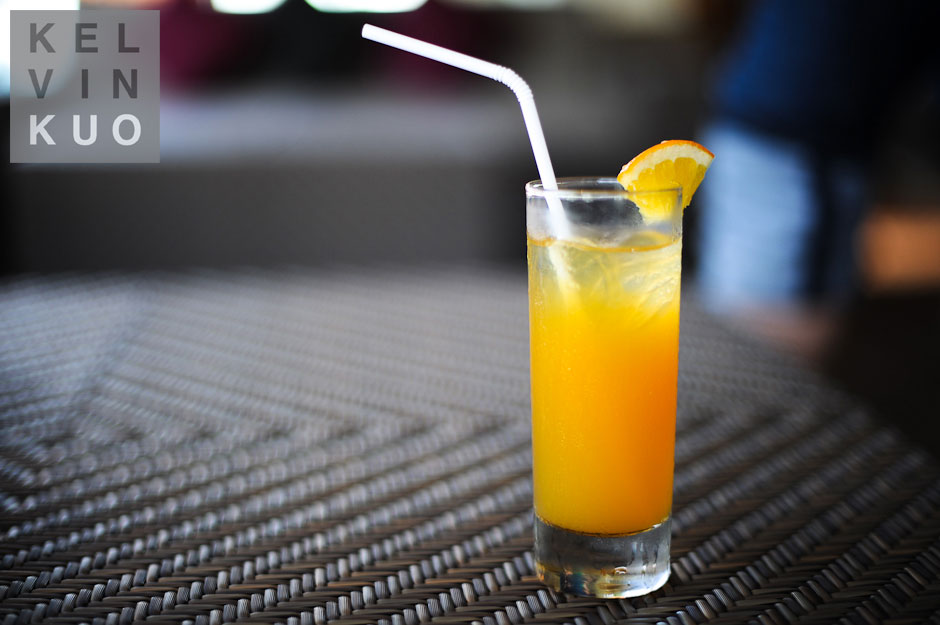 The resort had a ceremonial hall for marriages that was supposedly off limits, but I was able to get a photo of it.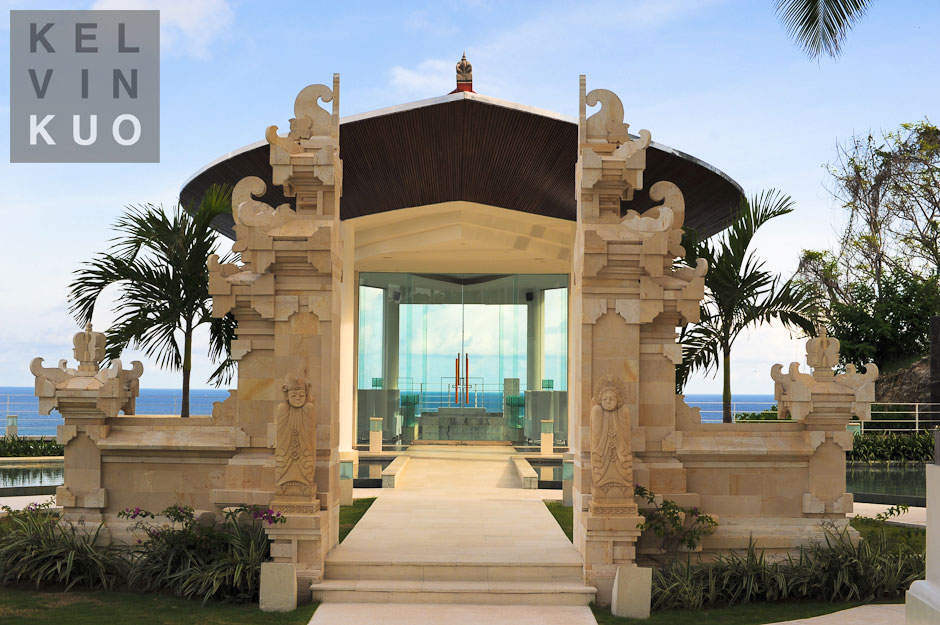 A view from the observation tower of our resort out-looking the private pool. The private beach was also superb, with wonderful clear water as well as clean sand.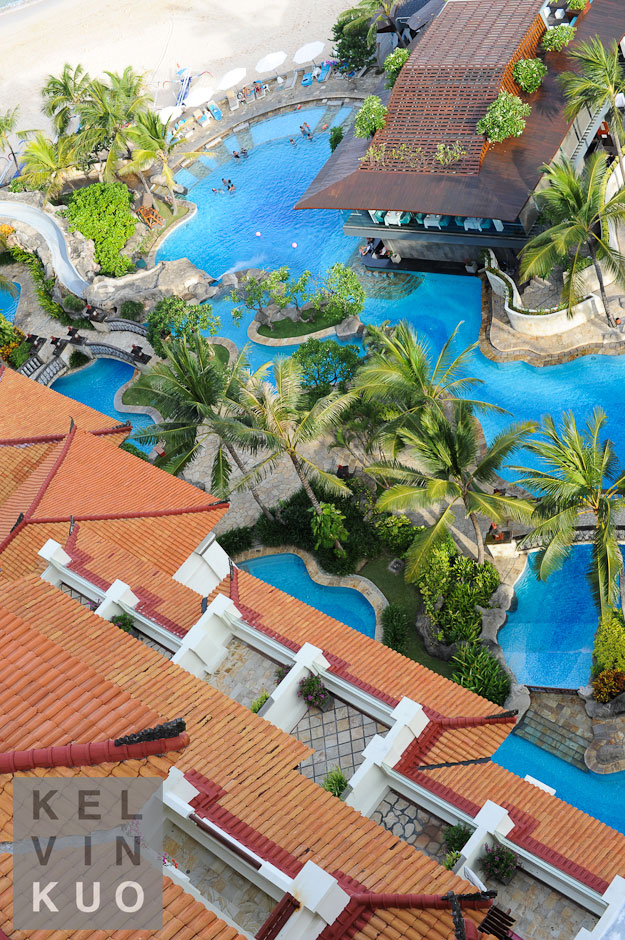 As we walked down the tower, I wanted to get a photo of Melody and the interesting set of stairs. I wanted to capture some motion but I didn't get as much as I wanted.

Our first day was set to go scuba diving. On the way there, we were trying to plan our following days and possible monkey encounters. It would take an hour from our resort to get to these monkeys and it wasn't a guarantee. Fortunately I spotted some monkeys on the side of the street.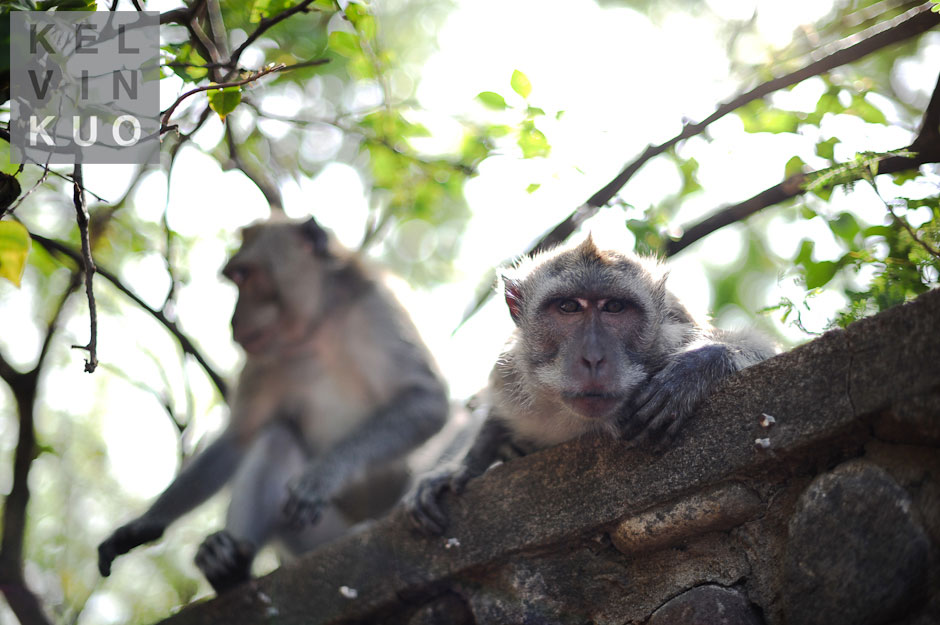 The eldest monkey was just chillin' when we got there. But for some reason, hostility arose in the form of pure monkey rage. He looks more tame in this picture, which I was probably around 3 feet away from him and his giant fangs.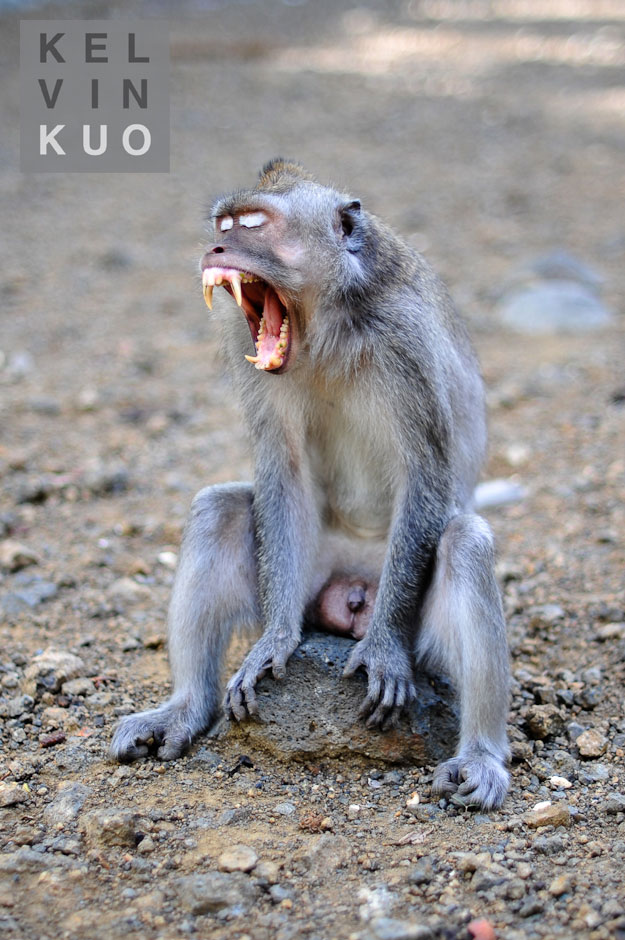 A moment for ones that like monkey action, mostly the people that were with me on the trip.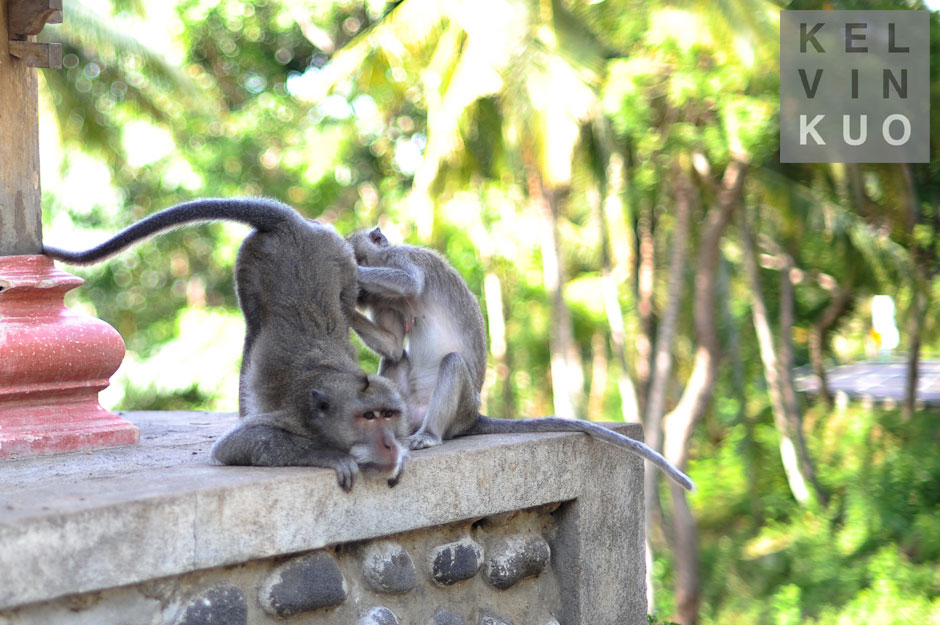 So, we were deathly afraid of the old monkey and quickly ran away, scared that we would get attacked. The driver that was taking us to the scuba center told us we should feed the monkeys. Although a bit hesitant, everyone tried to feed them – well except Melody. Here is Jeffry and the monkey, eating some chocolate bread.

And Gigi's turn.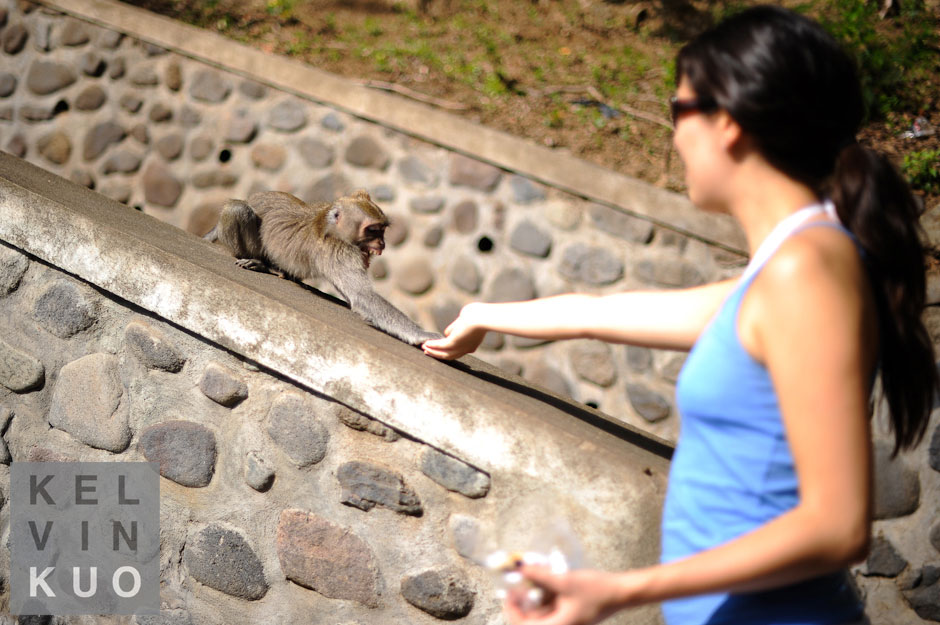 When we arrived at our destination, there were so many things around that I wanted to take a picture of. This was one of them, just a beautiful flower.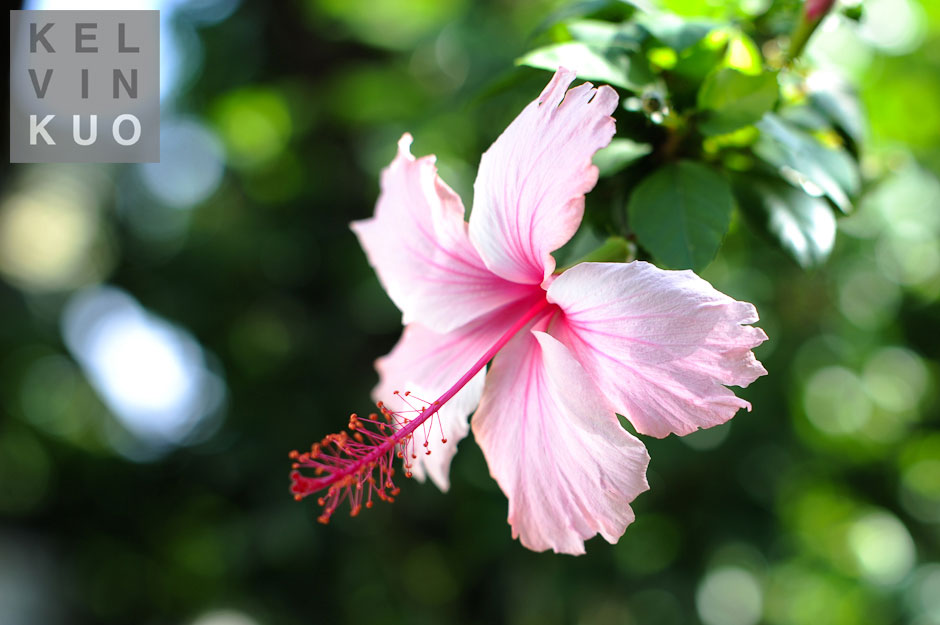 Melody prepping for the scuba, learning how to clear her mask and all.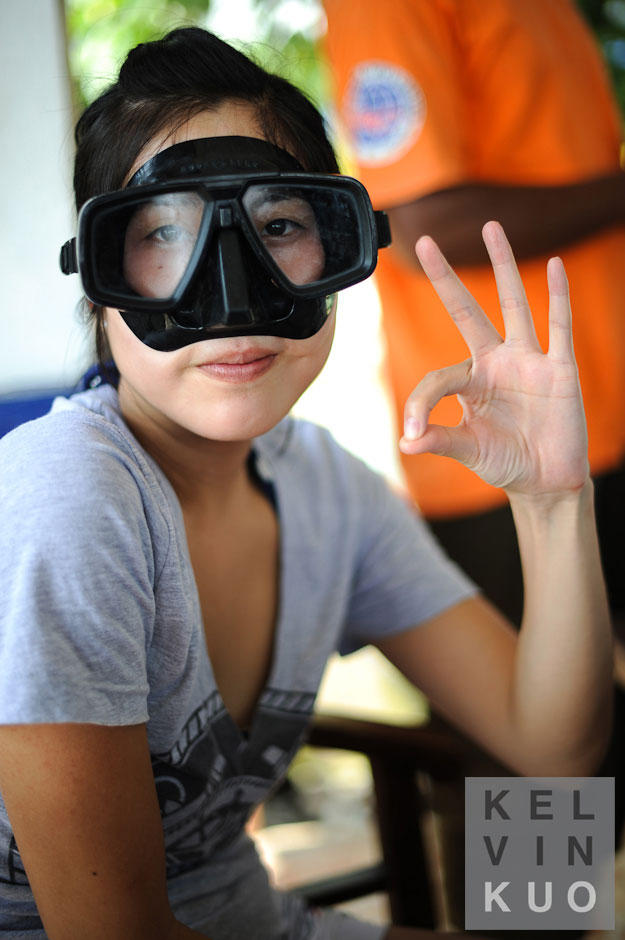 I love this. Great after scuba portrait.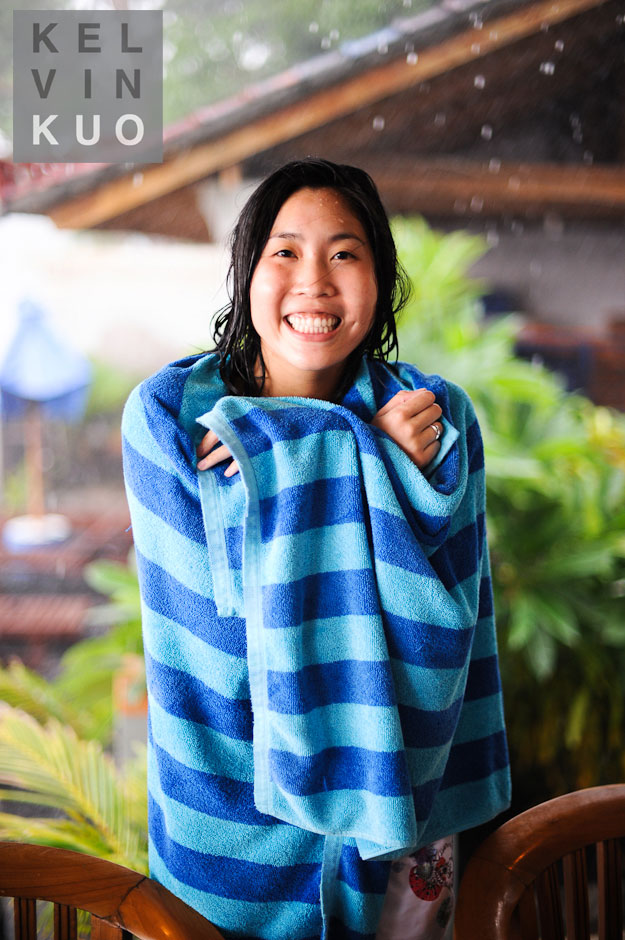 ---
---
You might also like
---