We were getting sick of the cold, and being disgusting from not showering for two days so it was a good time to head to Portland. I felt right at home as we arrived in the city, even though we probably fumigated our first destination with our must. But all was well, we fit into the Portland scene. We weren't able to check into our hotel yet so I decided to take Melody to a little brunch place I stumbled upon last time I was in town, Mother's Bistro and Bar.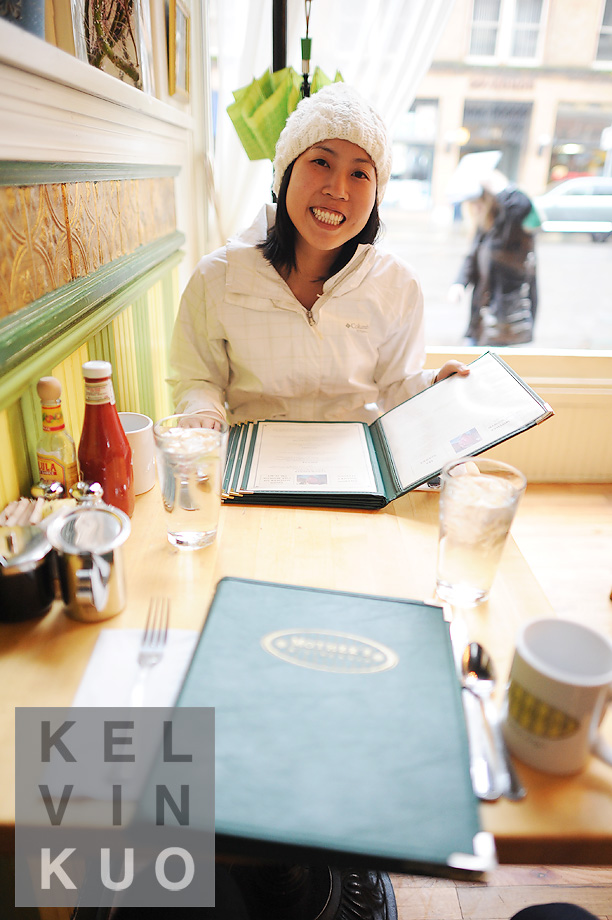 She was delighted by the menu, it was a good change from our Mountain House menu for the past few days.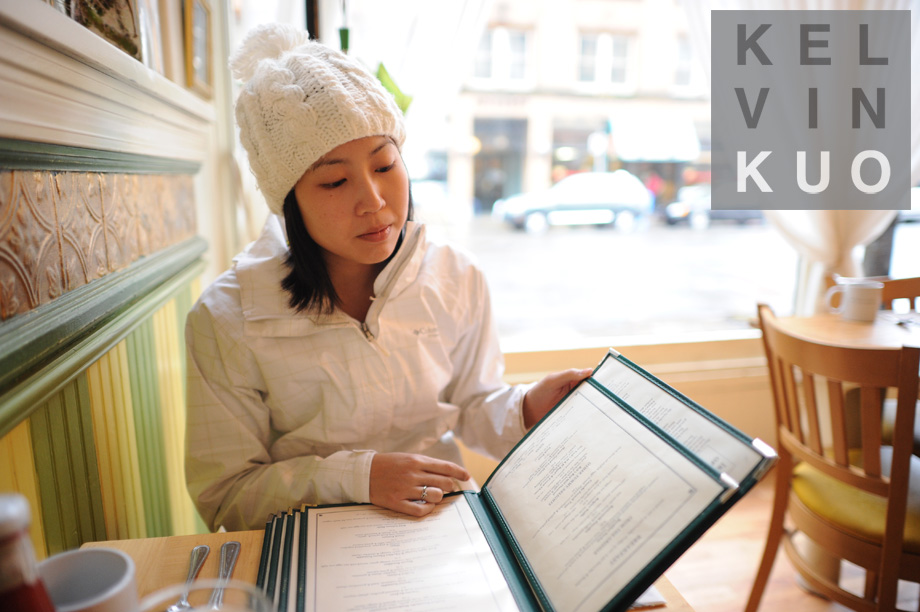 I also liked both the ambiance and the menus, it kind of reminded me of the south.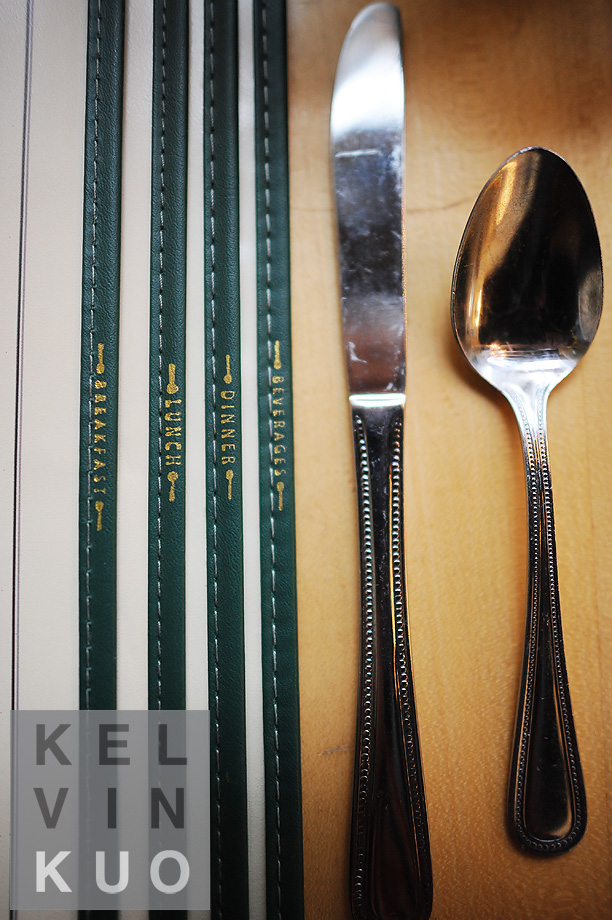 This cup was also a good reminder, "call your mother." It was a good time to check in with our parents, an afterthought for many during busy trips.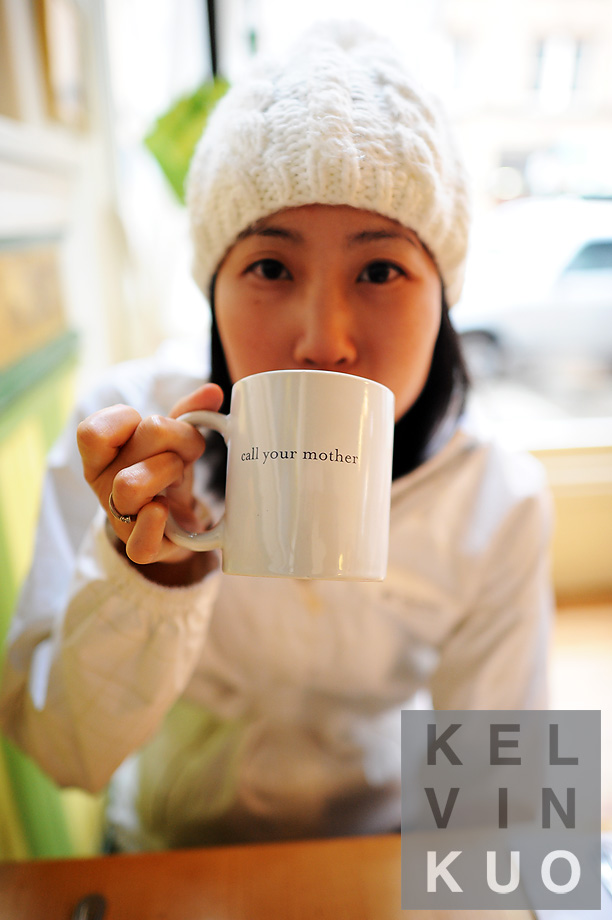 After breakfast, we decided to go explore more of the city. Melody definitely wanted to get to Powell's, a local and independently owned bookstore, where I told her to check out "Into Thin Air." Here is a shot of Melody perusing the vast selection of books, it gets kind of confusing when you are searching for specific books. They have a section solely for mountaineering.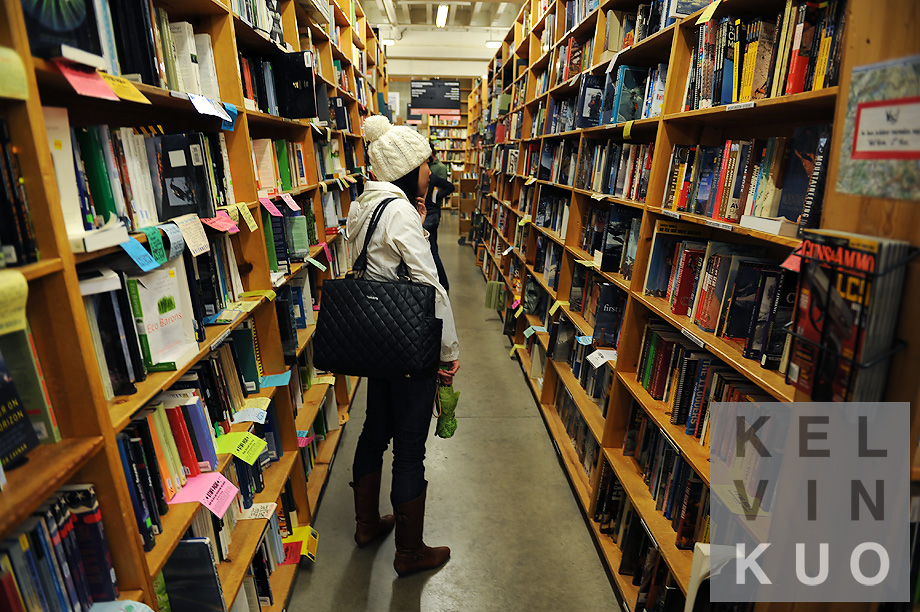 I loved the colorful baskets that were decorating the entrance of the store, I also had to get a shot with Blad, which can be seen in my previous post of our road trip in medium format.

And the actual book store, which covered the whole city block. Impressive.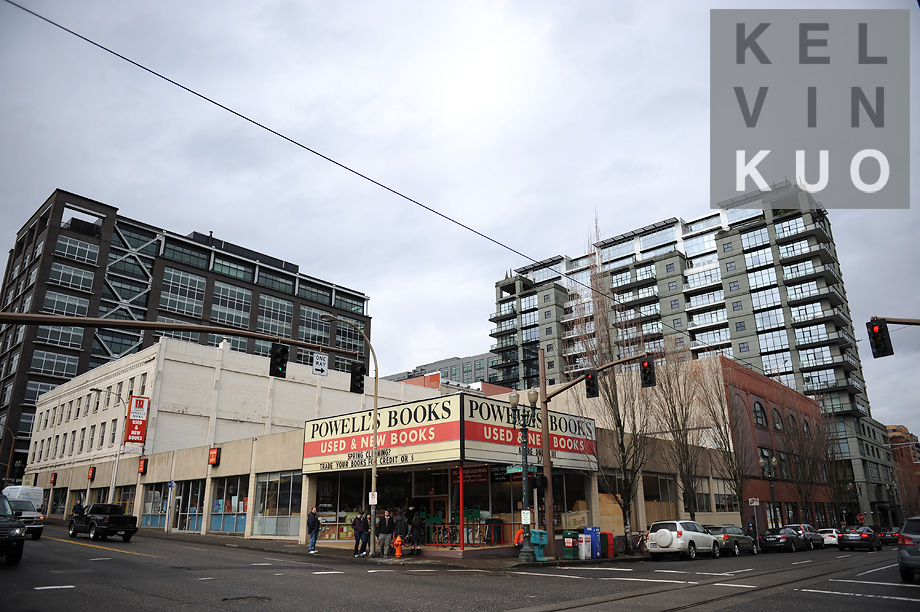 We were trying to discover more stores or sights but instead found Jake's Crawfish. A restaurant that was being infested by a giant crab.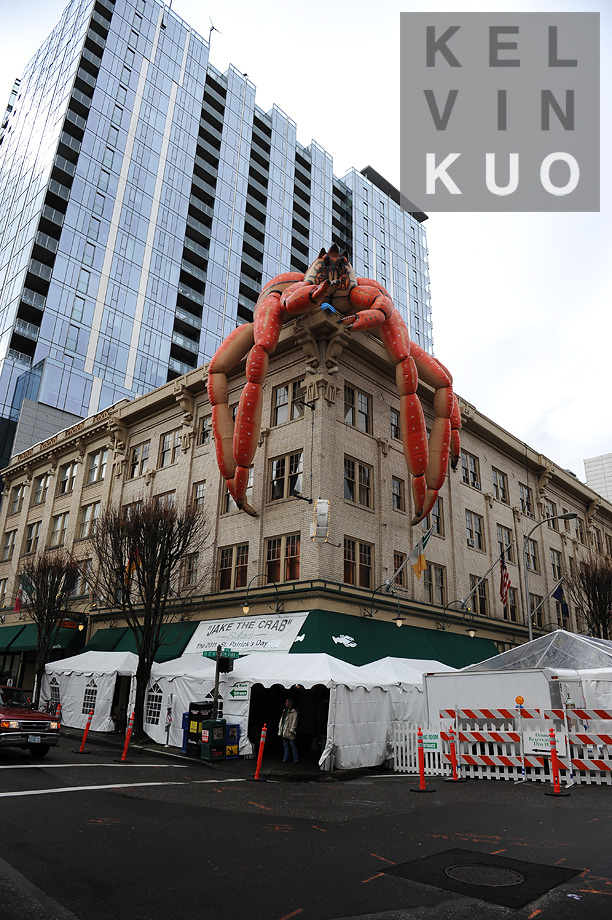 I wanted to head to the Portland Theatre to get a few quick shots, and found this little guy. We were here for the St. Patricks day weekend, but weren't really in the mood for their festivities.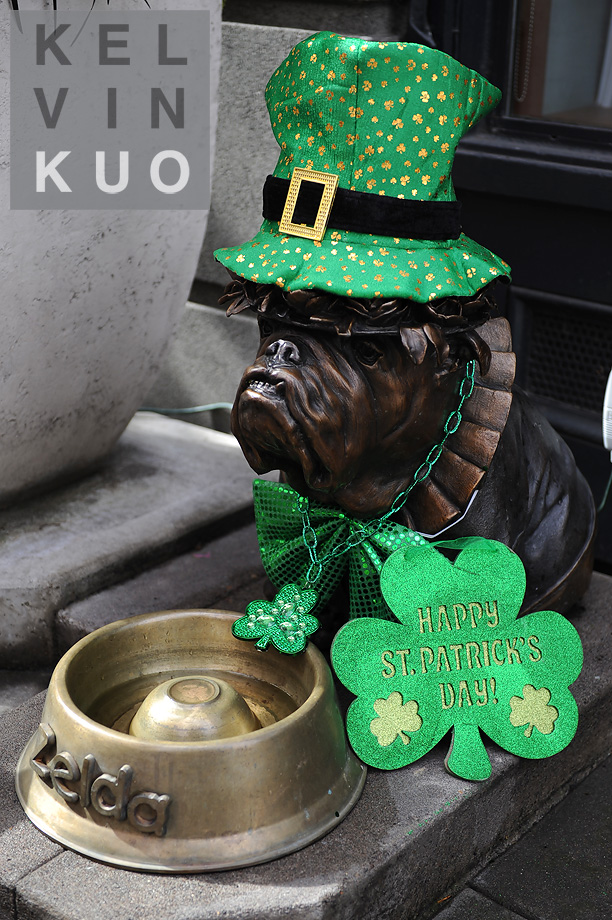 And the Portland Theatre, which is pretty close to the retail district of Portland.

On the way to find some froyo for Melody, we found some interesting characters, such as this clown with a monkey. Very quirky but not weird here.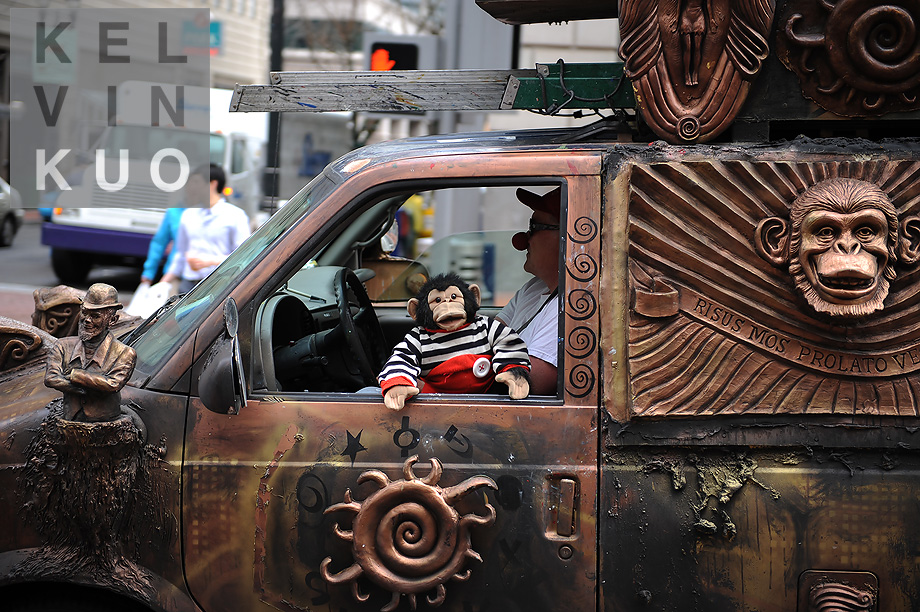 I also decided to people watch for a few minutes and get this quick snapshot next to the courthouse. While I was doing this, another guy was people watching and got a photo of me. I guess it was because I was trying to juggle both my D700 and Blad in my hands while taking this photo.

So Melody Yelped a place to go for some froyo, which passed the "food truck" area of Portland. This seemed like the food of choice for many.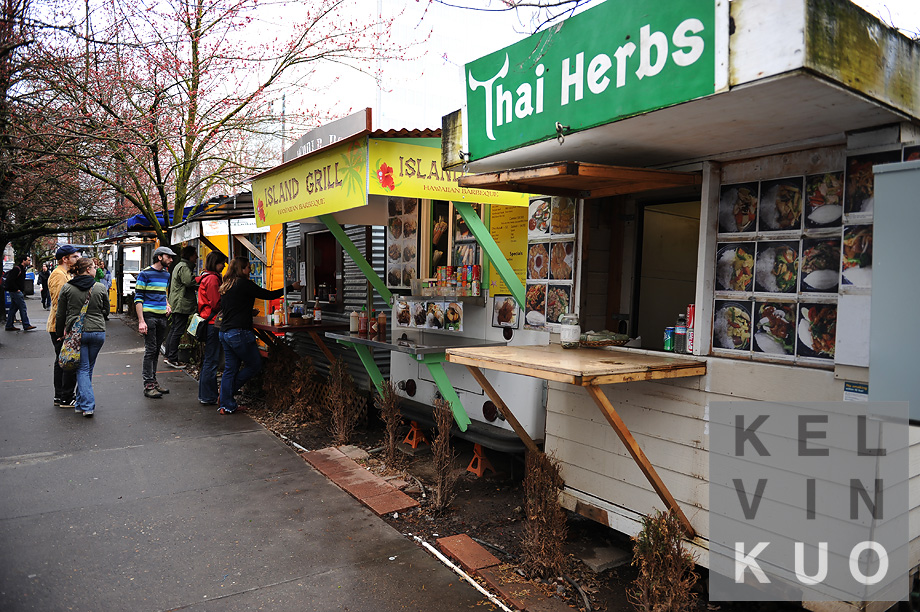 And the froyo truck, but they are really just trailers.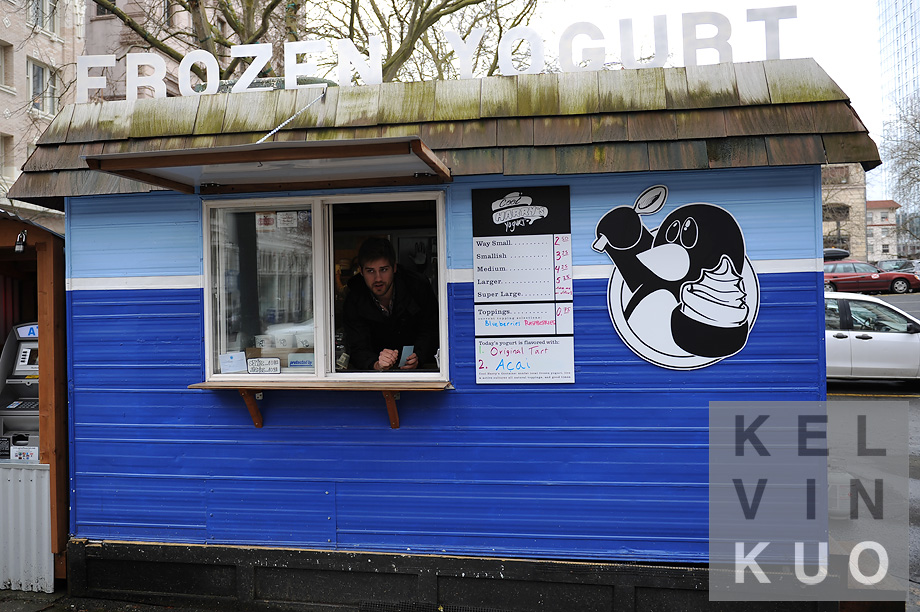 After we finished exploring downtown, we went back for a quick shower before heading back out to see the more artsy side of town. This is where we found Fremont, where there were many independently owned stores. I was kind of expecting one of these signs there…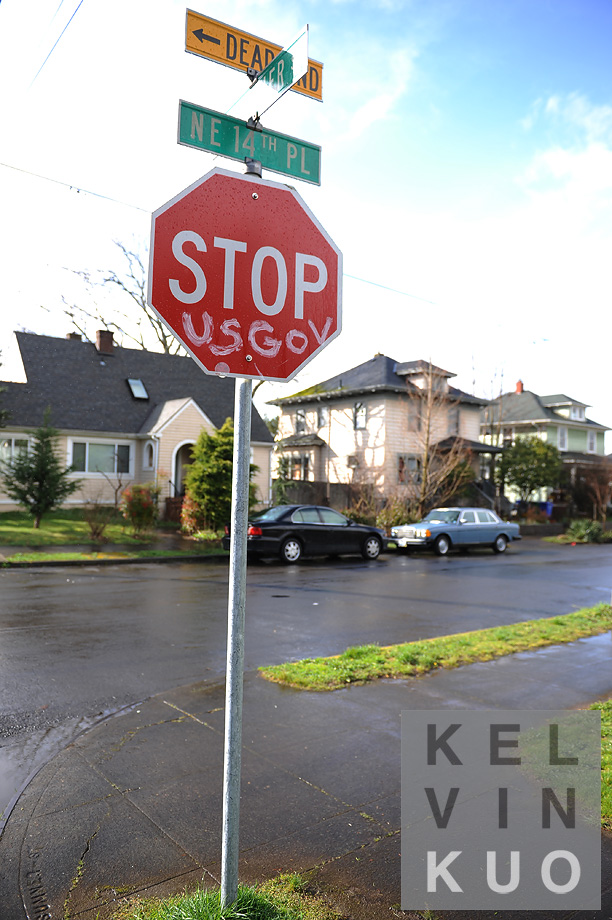 But not this….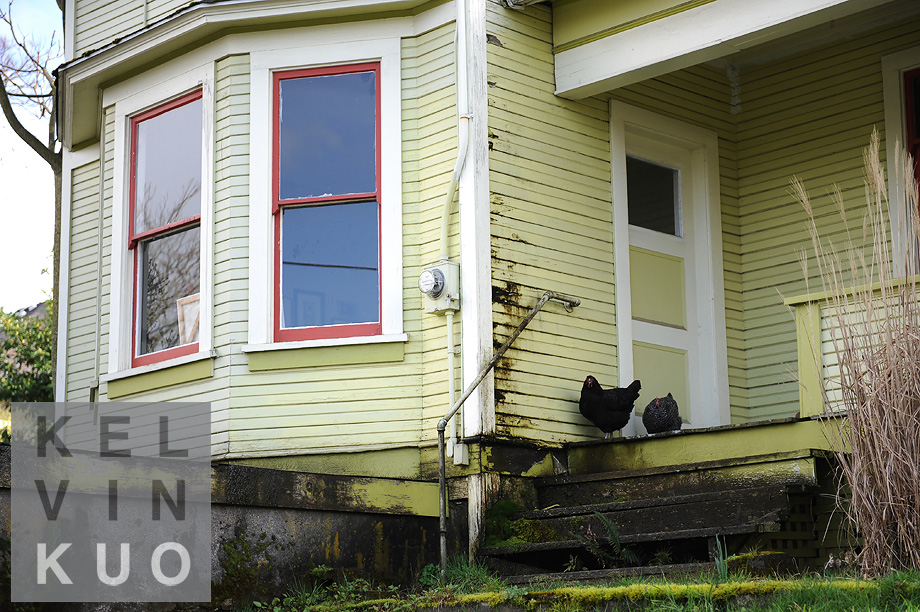 Later we went to look around Hawthorne, which wasn't what I was expecting. There were just a row of restaurants but Melody already had a place in mind for dinner.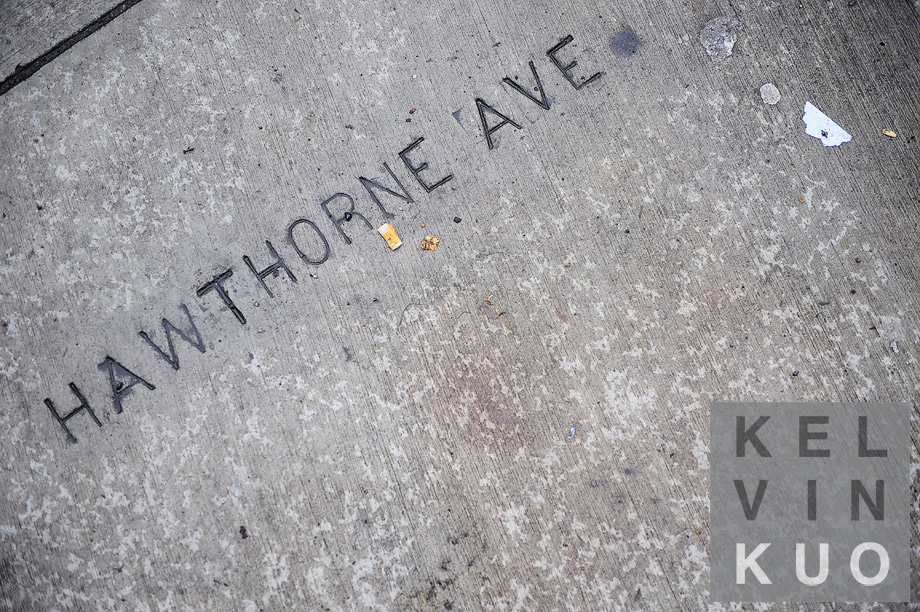 Montage… and with Portland flair.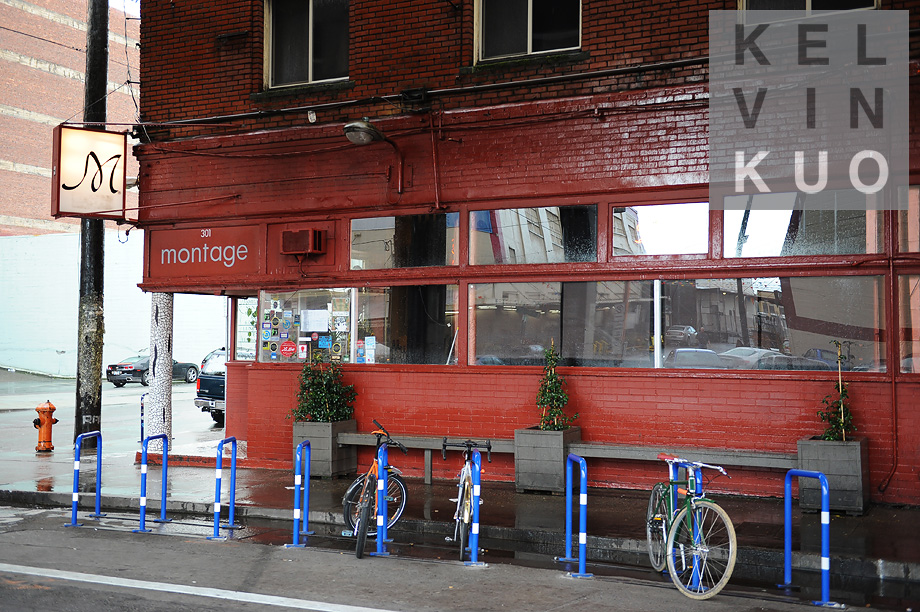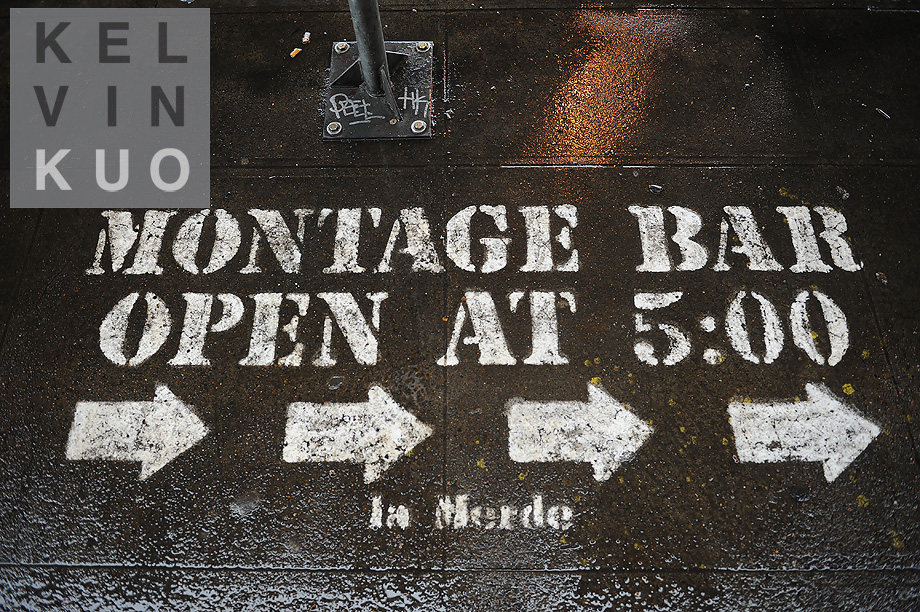 ---
---
You might also like
---