During the summer I had a lot of hikes planned in order to get ready for a potential Whitney backpacking trip that never happened. But the hikes prior to that were still amazing and probably higher on my list of places to go. This time around we went to the bridge to nowhere suggested by my friend Jennifer. It was a similar hike to what we would be doing in Zion with water trekking. This is the overview of our hike, just one way though.
Here are some shots I took during the hike. Maria going down a steep ledge because she led us the wrong way. Also a view of her during one of the river crossings.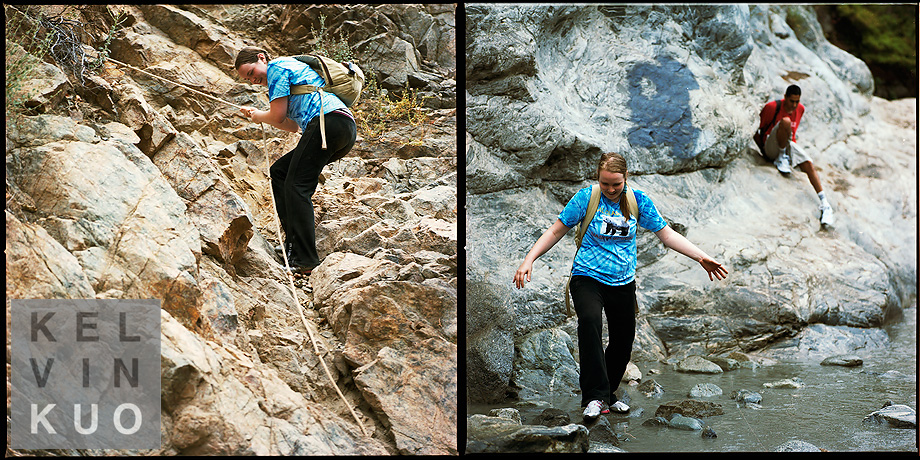 Melody on the same way down as well as a river crossing, one in which she fell and broke her film camera.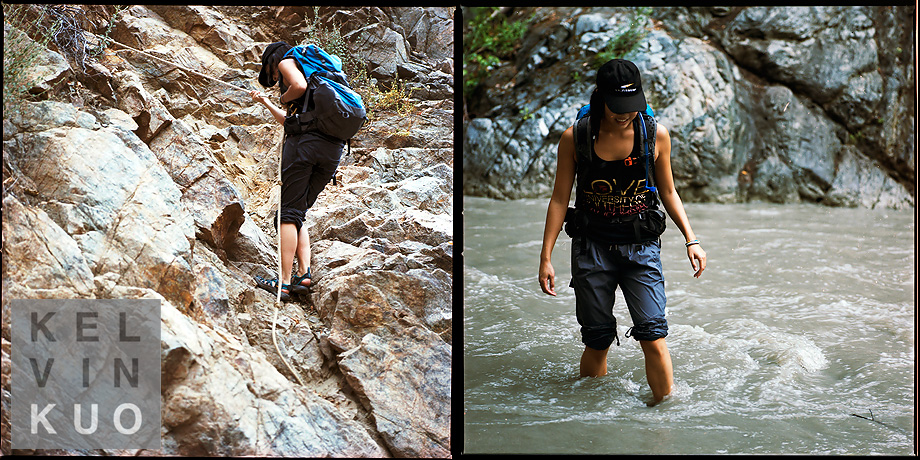 Lunch time for Melo and our view of the bungee jumpers.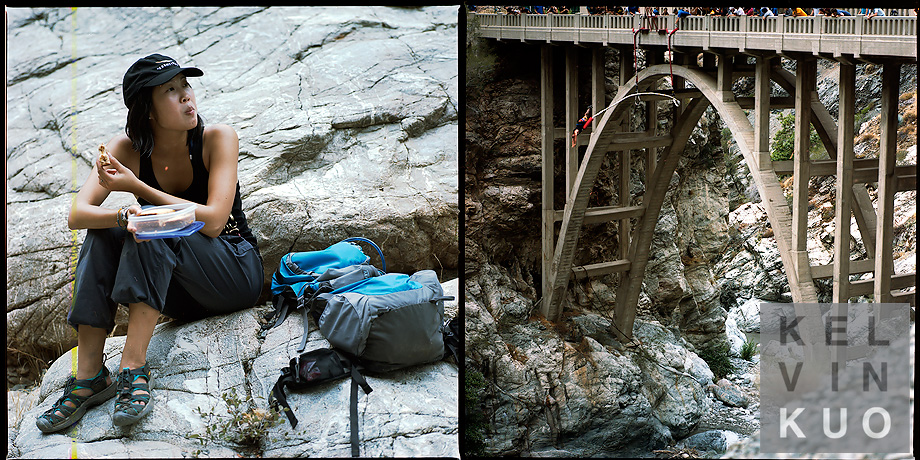 Lastly, Subaru perched on a rock with his lunch enjoying another angle of the bridge.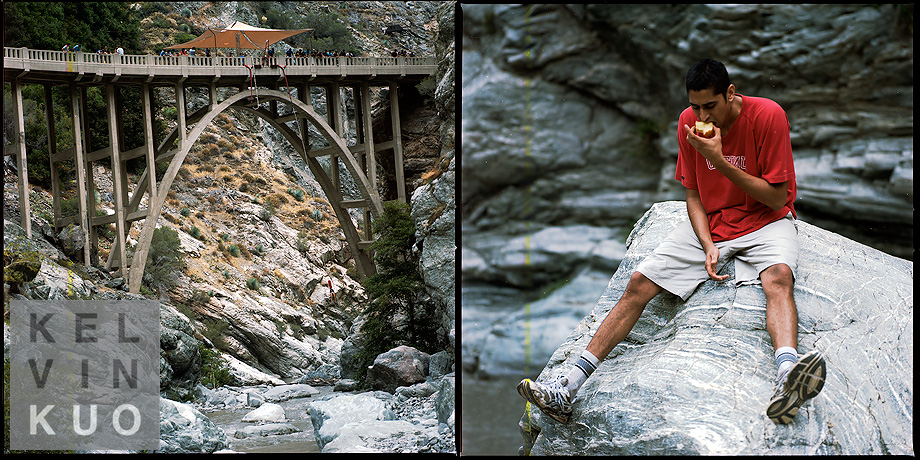 ---
---
You might also like
---