Melody and I planned to snowshoe more this season, but our plans were foiled and we were only able to go out one time. Maybe next year will give us a little more time and weather to head out again. I wanted to hike around the San Jacinto area in Palm Springs as a little hike to familiarize us with the type of exertion and weather we should be expecting. I don't think Melody was planning on this hike being tougher than on solid ground. Well, we had to first ride the Palm Springs Aerial Tram to get up to the San Jacinto Wilderness. This gives you spectacular views of the rock face as you scale thousands of feet up.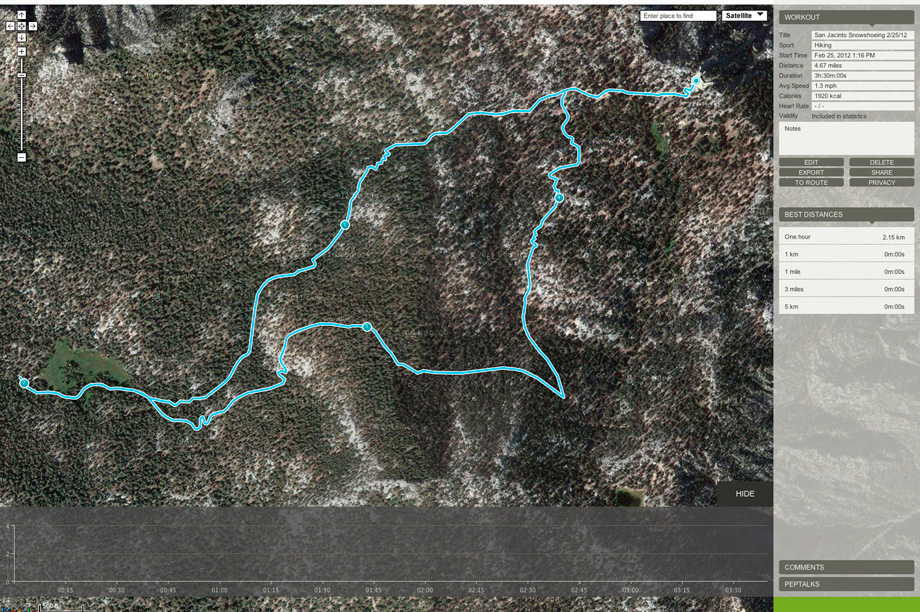 When we got there, we were welcomed by this cute fellow.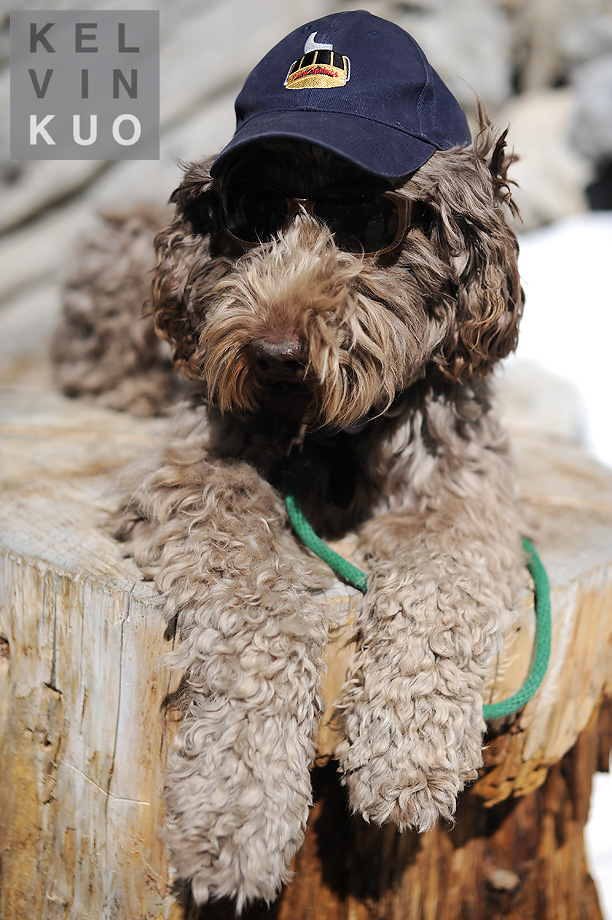 His owner was just showing him off to everyone. No one could resist to pass him.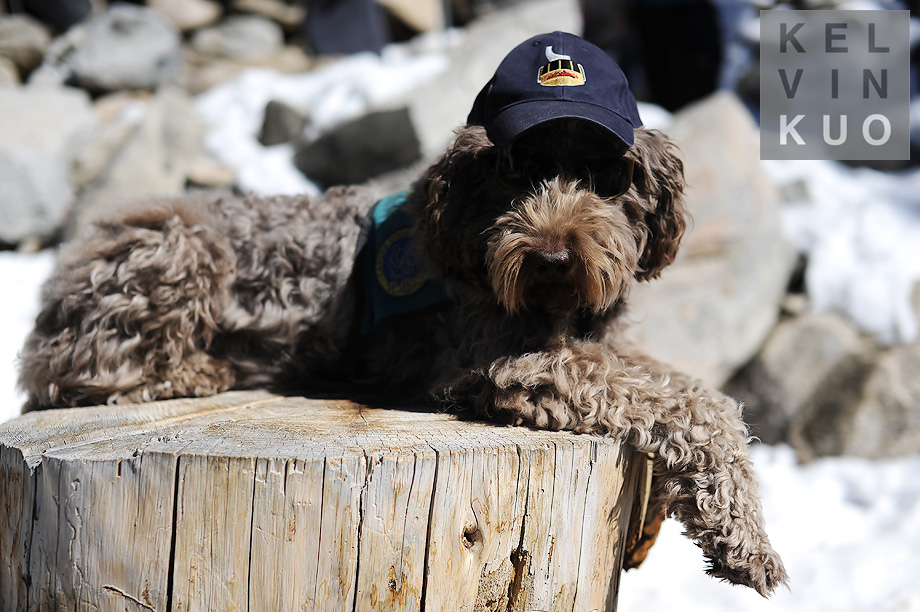 We decided to head out into the wilderness without our snow shoes on. It wasn't really deep during the beginning sections.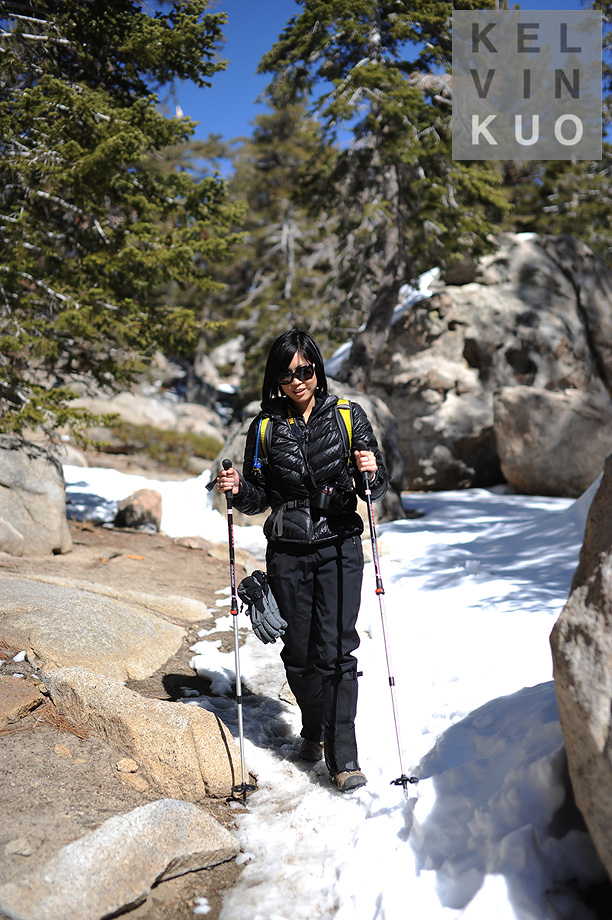 But we soon decided to try out our new kicks. Here is Melody struggling with her set.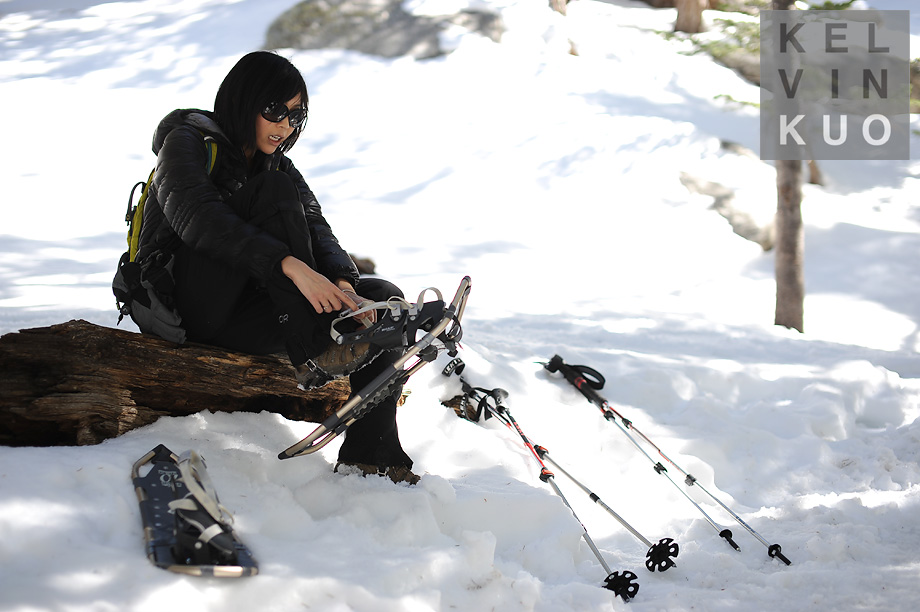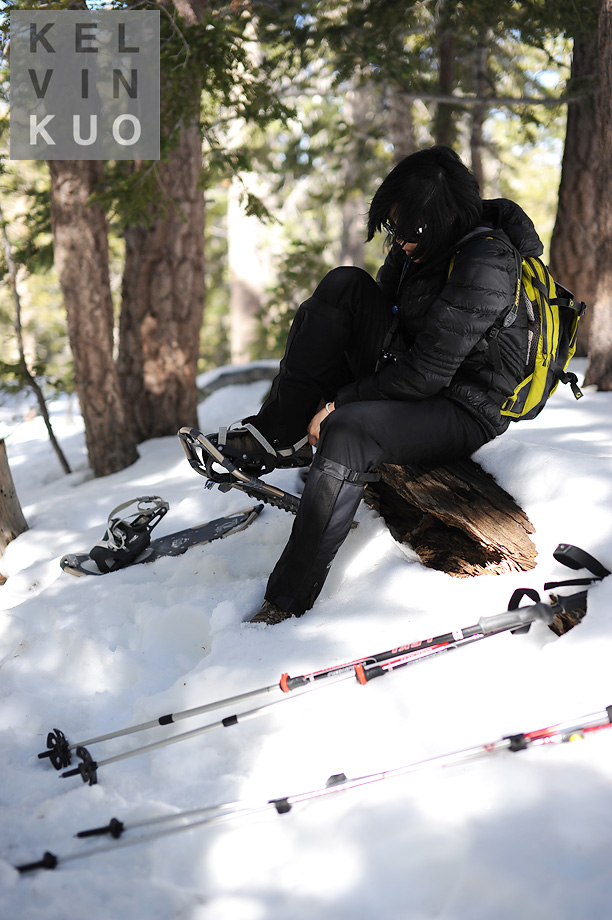 After a few miles, we started to get a little hungry. This could have been because we didn't really eat a hearty breakfast.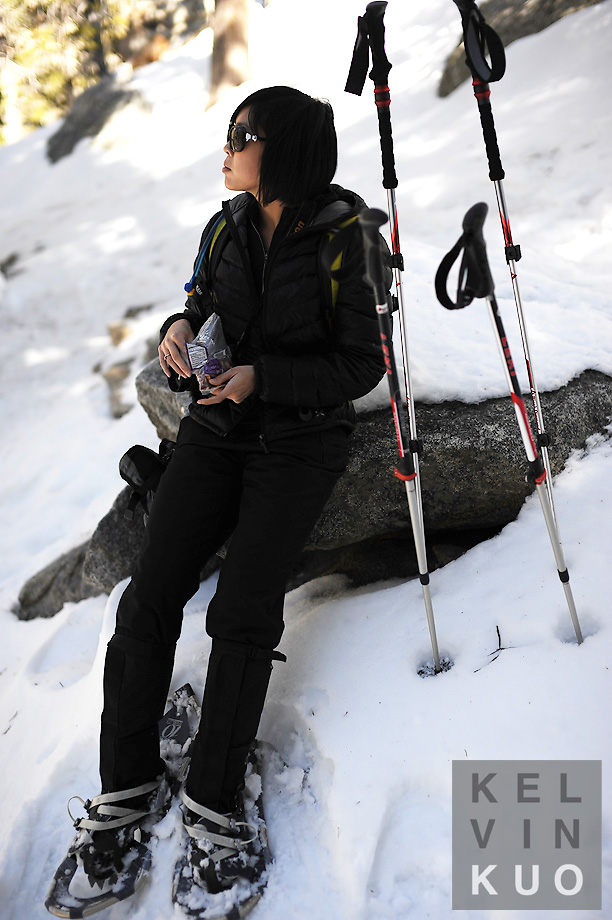 Our delicious Trek mix from Trader Joes.

I asked Melody to pose for a second in the woods.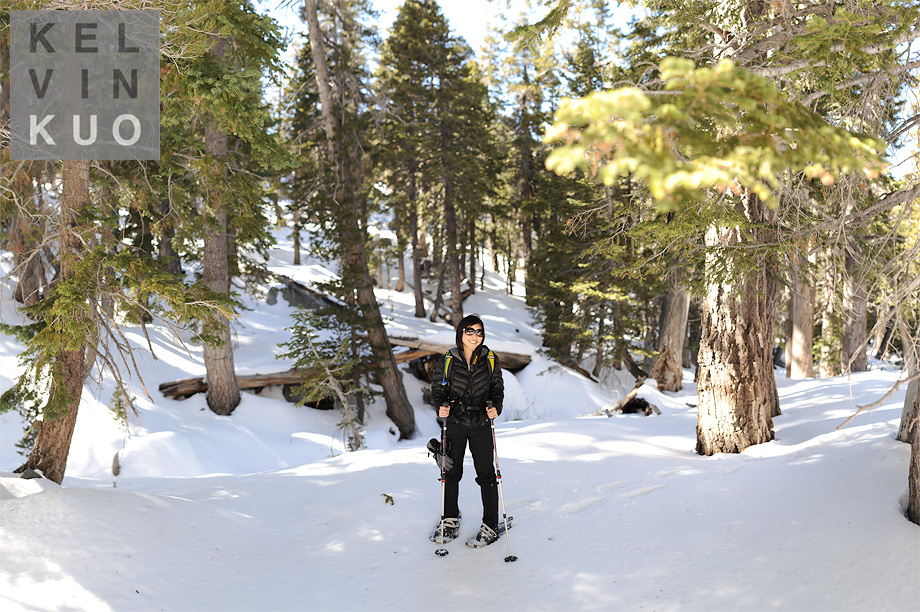 Melody's new kicks.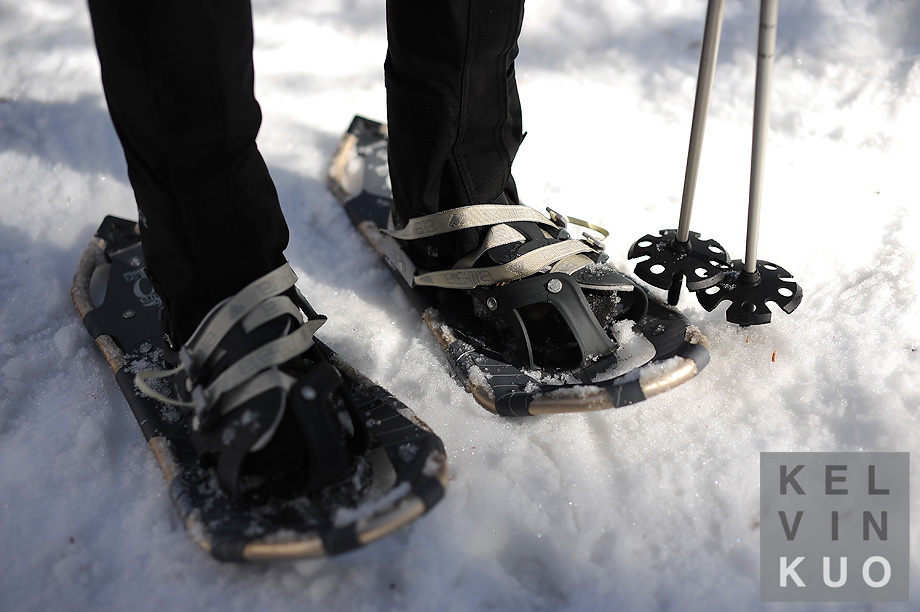 As we were headed to our final destination, here is Melo.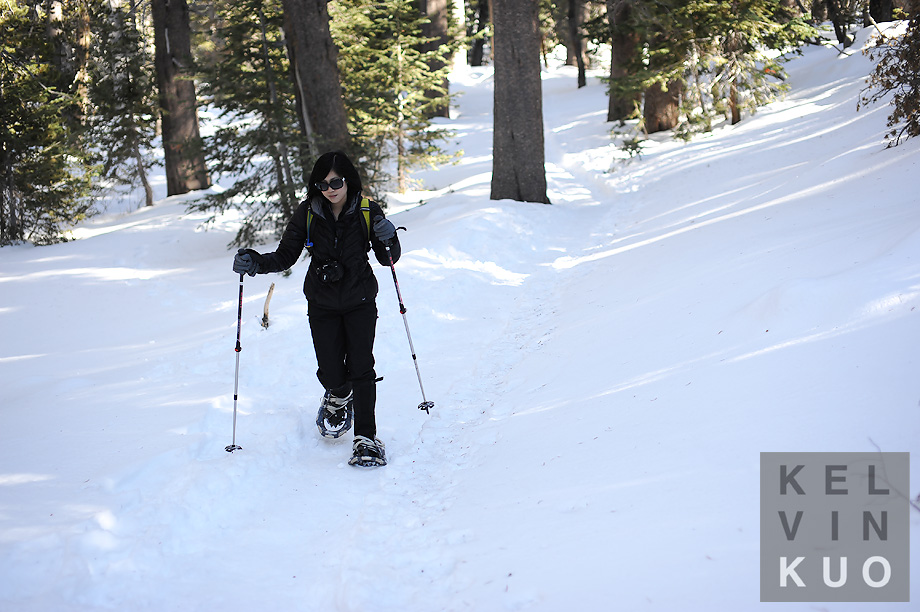 Round Valley.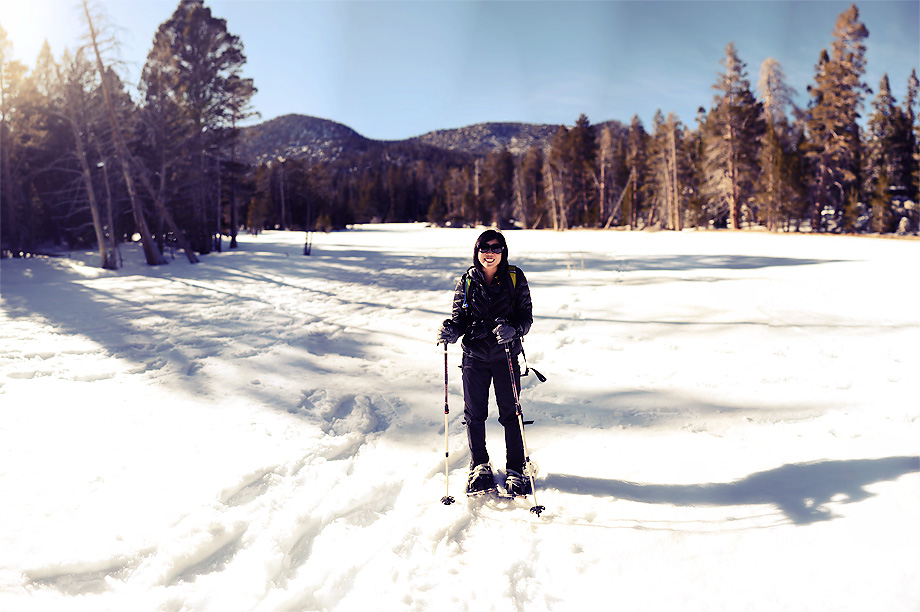 We took a another way back, and the views were gorgeous.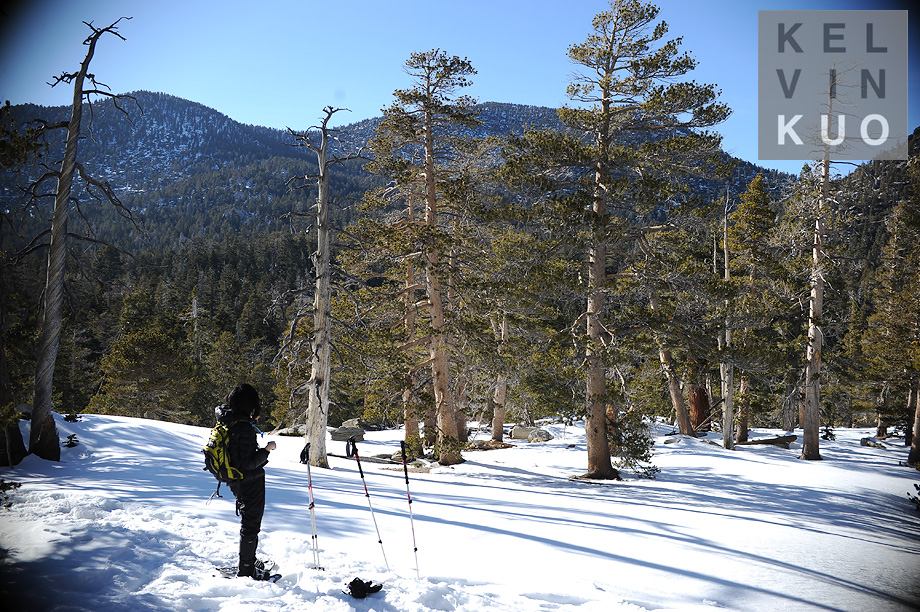 I think the next few are funny. Notice how Melody has the same expression for all her photos! I should make a where is Melody with these!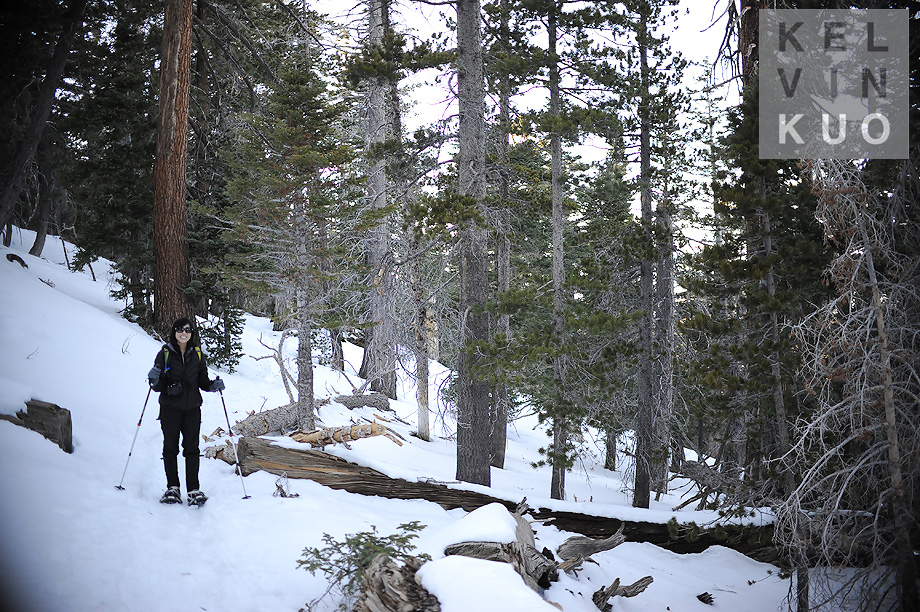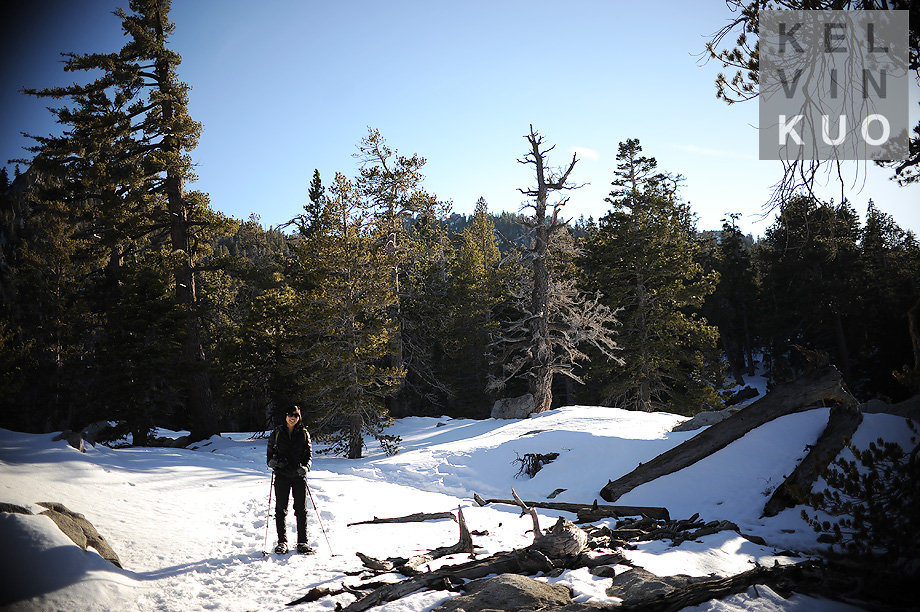 Lastly, a sad Melody after she fell on a steep decent down the snow.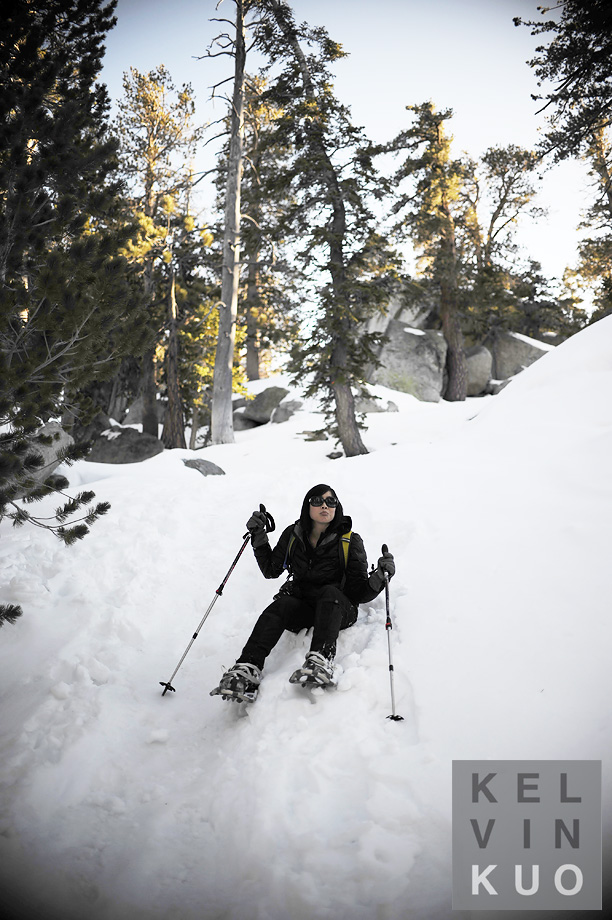 ---
---
You might also like
---