Day three of our trip to Mt. Whitney had us traveling from Moraine Lake, 15 miles through the Kern River Valley down from 9500 feet to the valley floor at around 7000 feet. Then a slow upward ascent towards Junction Meadow to our final elevation of 8000 feet. It was going to be one of our easier days, but the heat was pounding down during some sections. Also with two days under our belts, blisters were bursting as well as the aches of our travels were soon becoming apparent. But we knew that there was no turning back, we were halfway there. Here is a map of our trip, that I tracked with my handheld GPS.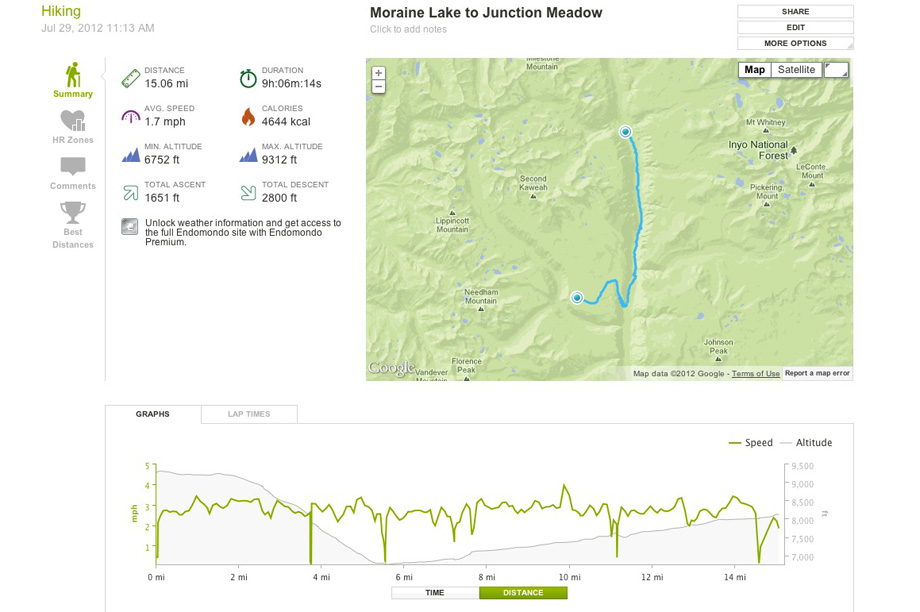 Before we left Moraine Lake, I wanted to get a quick shot of sunrise at the lake bed. I second thought bringing my tripod, which could have proven to be worse for me. But it's during these situations that I know I should have sacrificed the weight for these photos.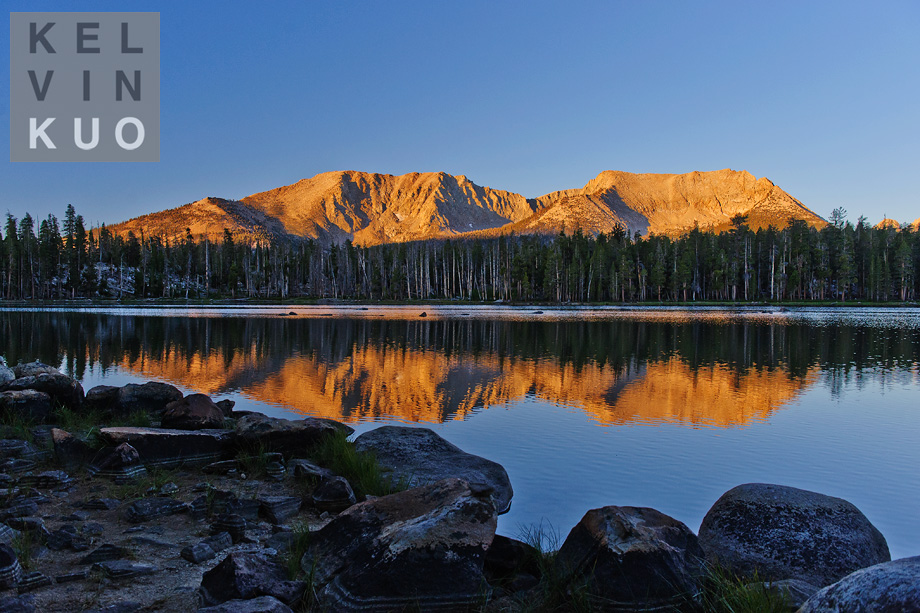 Our mess hall / campground at Moraine lake before packing up our things and leaving. The night was cold, and our fire was great at night. The shade of the trees also helped reduce the amount of light the moon was reflecting back as we all slept, with our flies off to enjoy the view (if any of us had enough energy to enjoy it).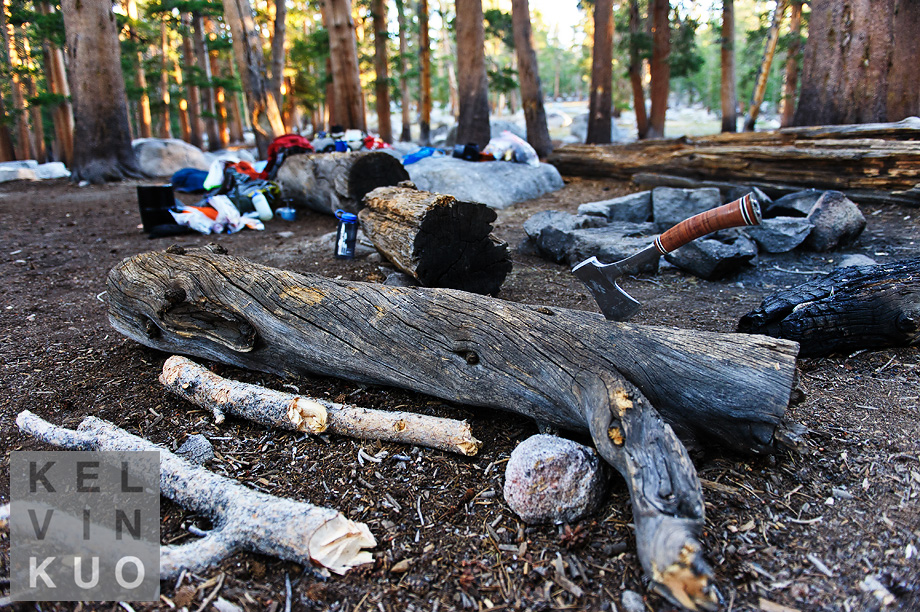 The lovely trees around Moraine Lake. I love this place.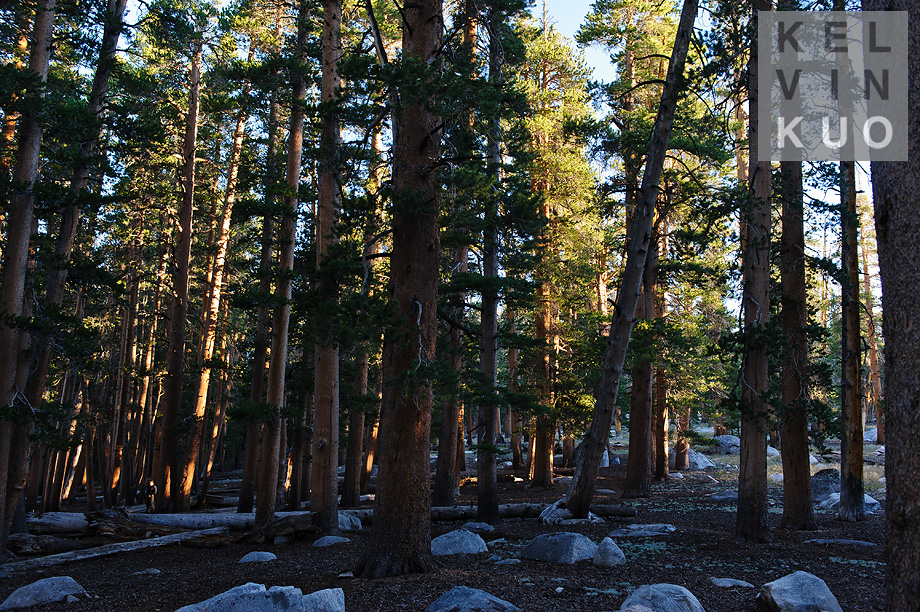 Off we went, through a very drastically changed landscape. This time we were walking through the carnage of a previous fire. The destruction brought upon the germination of seeds and fertile soul which have allowed these little trees to grow.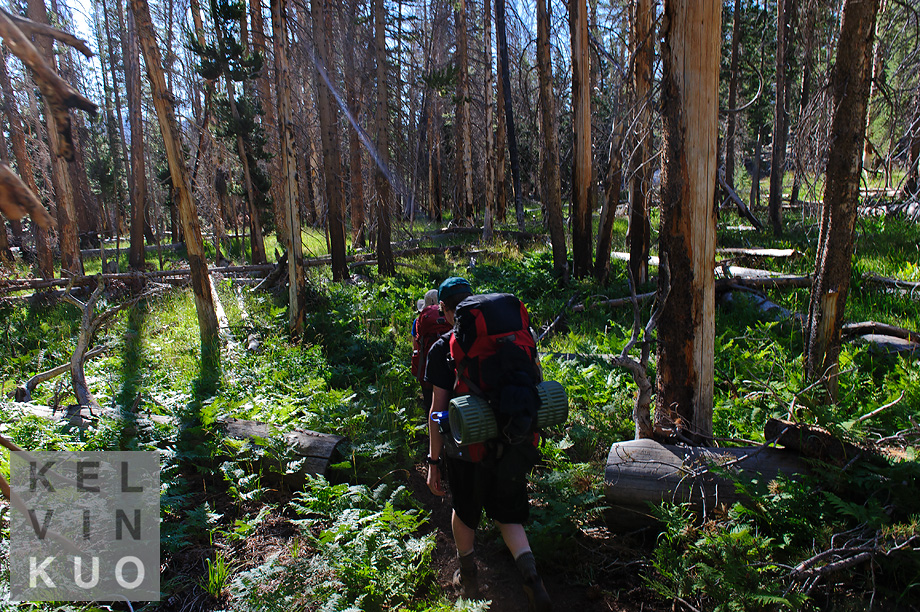 I always find it weird to find a meadow like this. A large area with no trees surrounding, but it does free up space to give you a fantastic view.

Hiking through more of the destruction before our descent.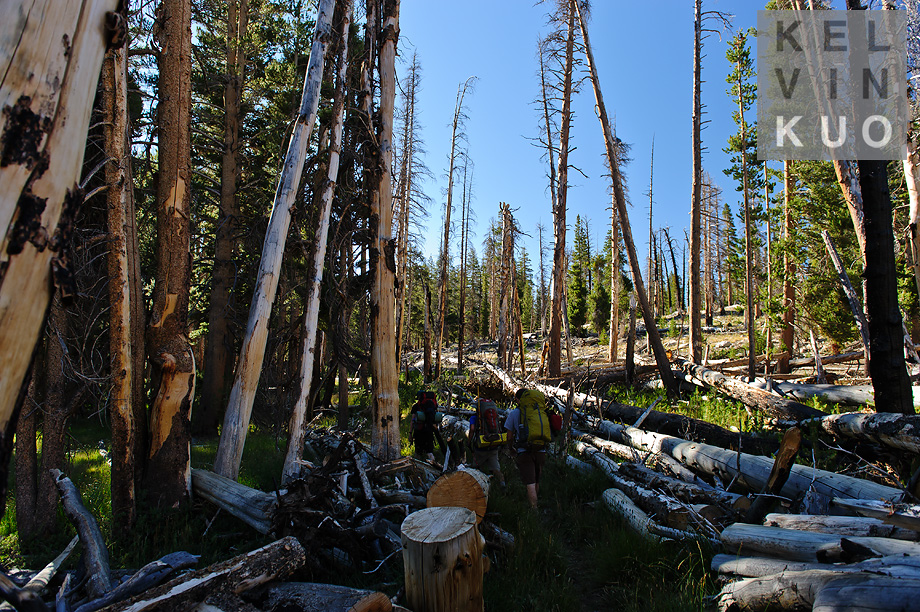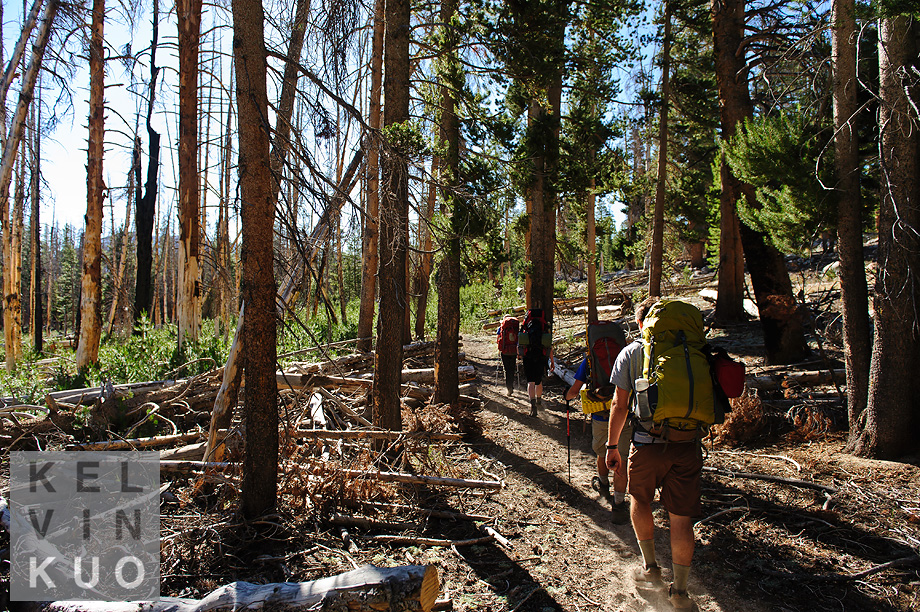 These are the larger baby trees that began to grow after the fires. I was in Sequoia National Park last year, where we were nearly smoked out from the fires.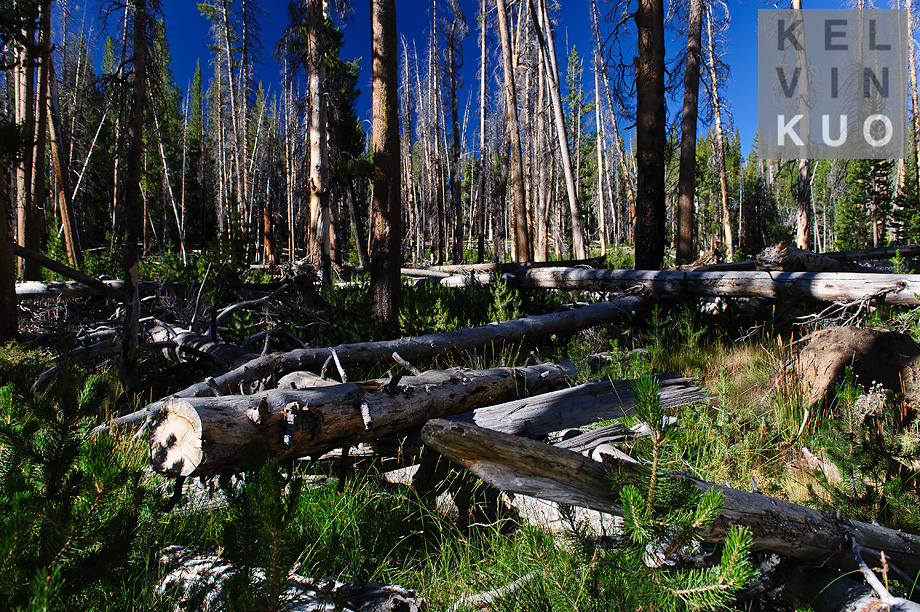 We soon approached our gradual descent down to the River Valley floor.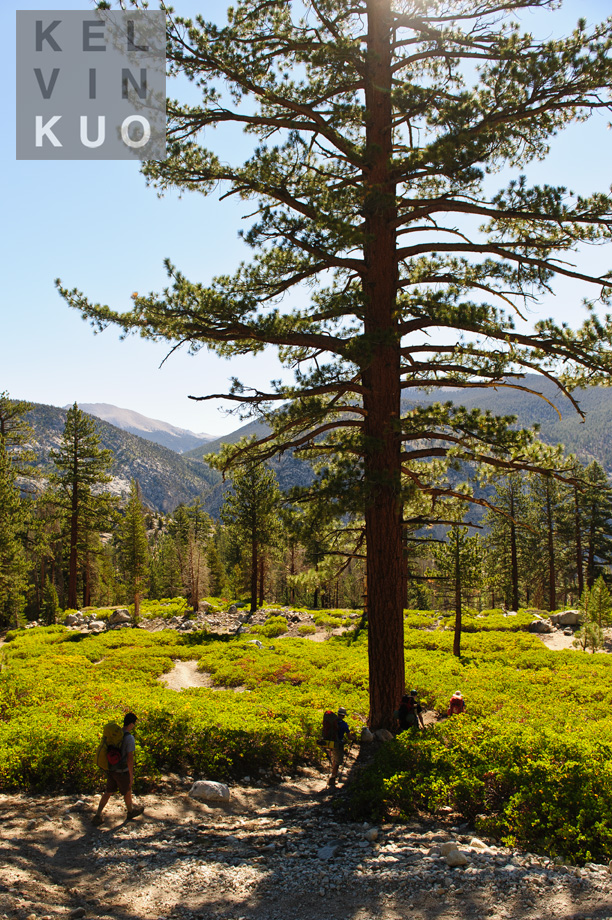 An equally as aesthetic view as we find a more lively area.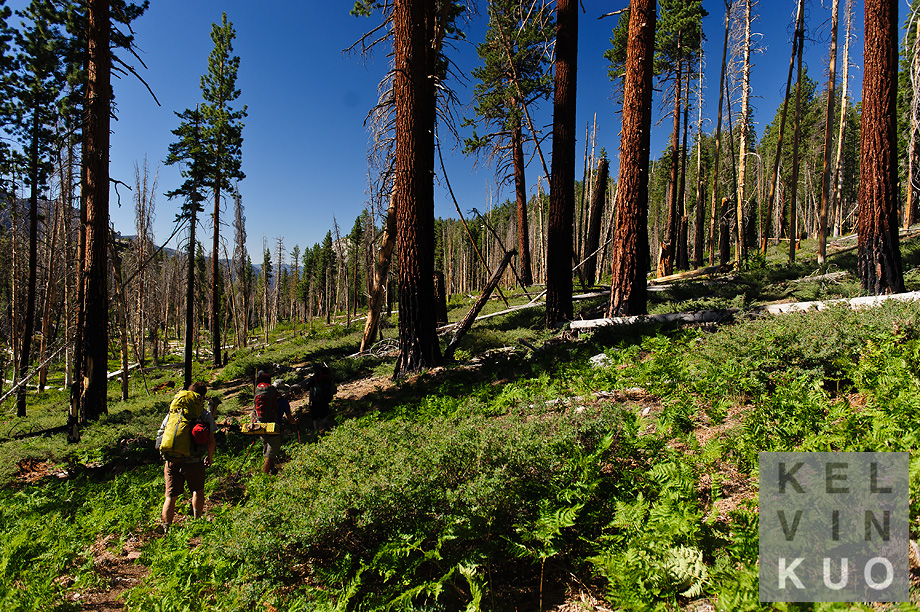 But we also encountered some patches of scarring from the "controlled" wild fires.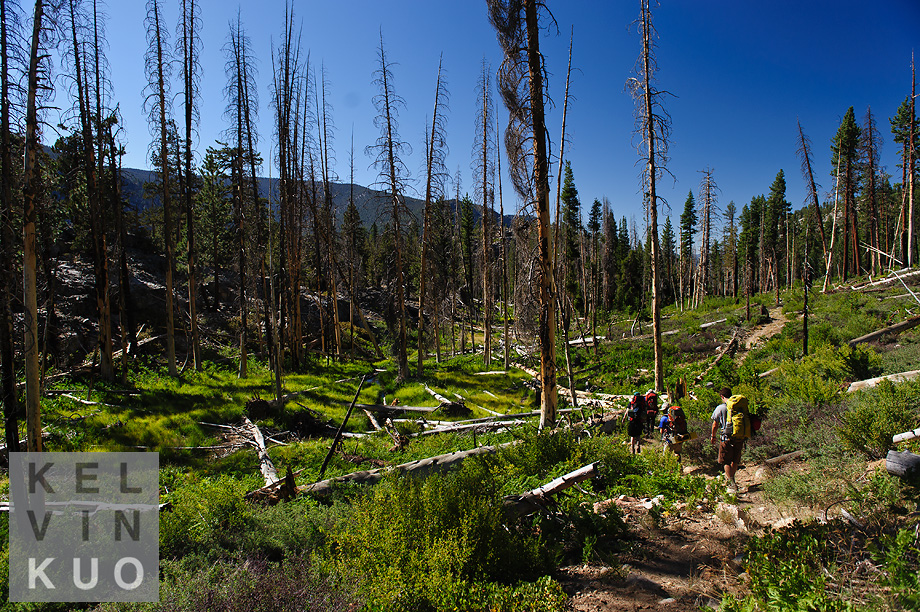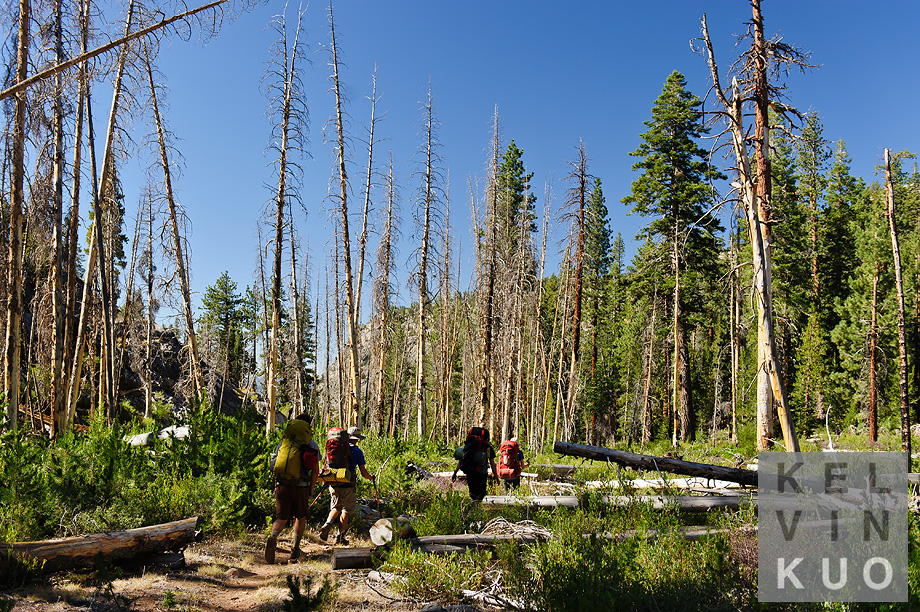 I love these little river crossings, it just reminds me of home and the Appalachian Trail near the Smokys.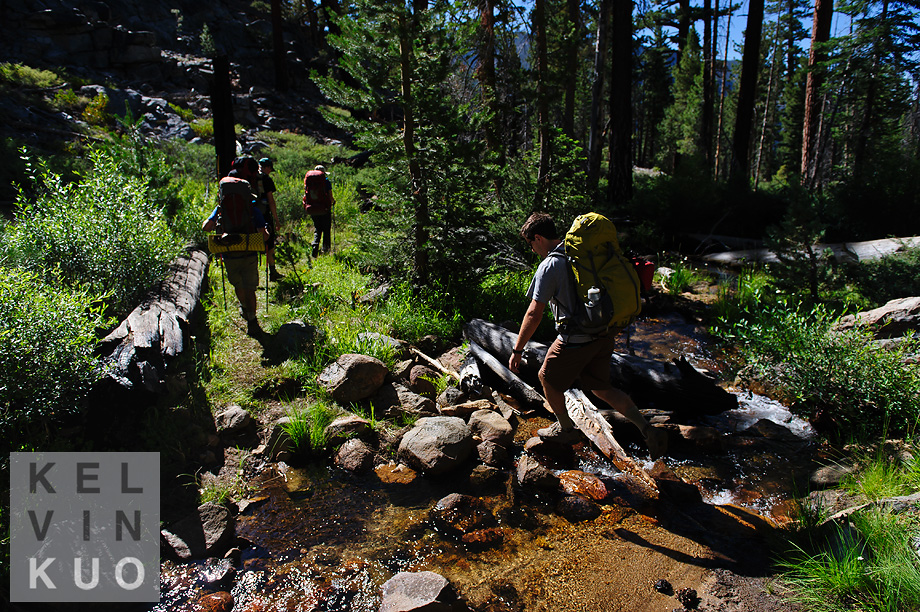 Kern River Valley.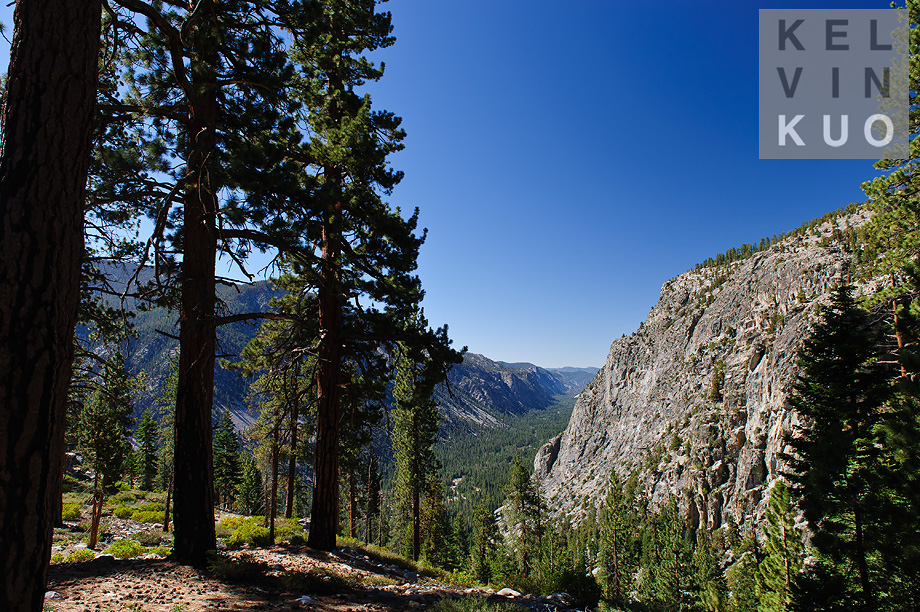 The matching couple, which they proceeded to match the following day as well (Sarah and Jason).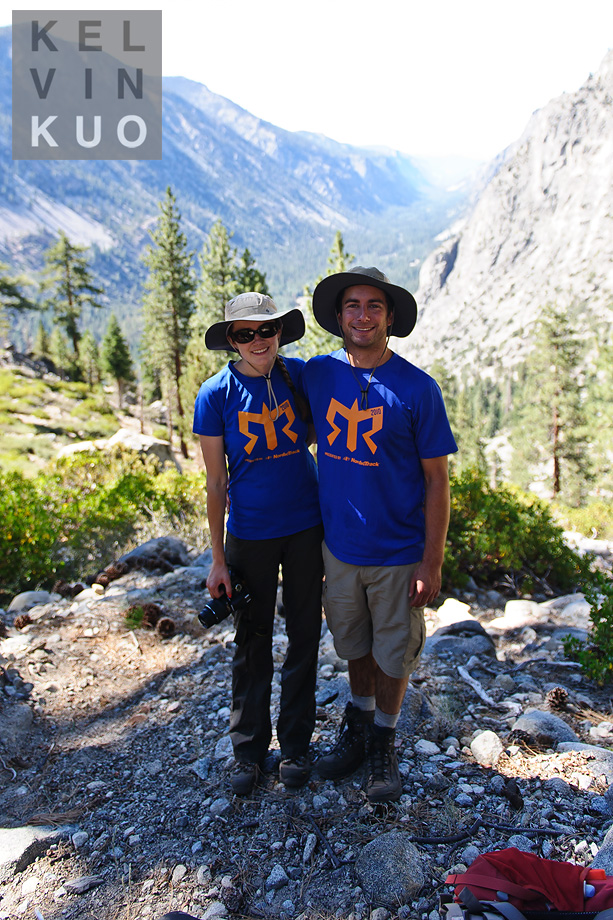 Our quick descent down through the switchbacks down the edge of a mountain.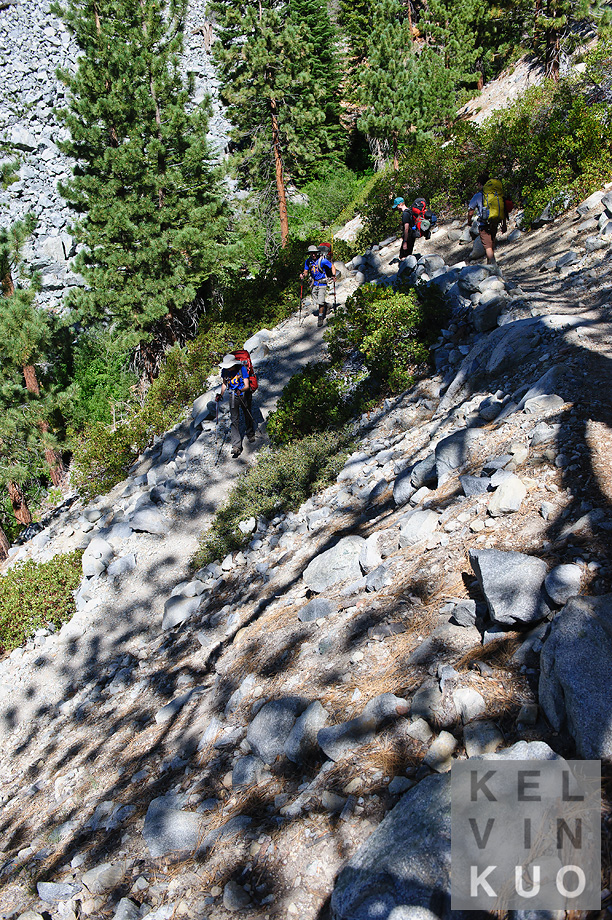 A grand view of the switchbacks and Kern River Valley.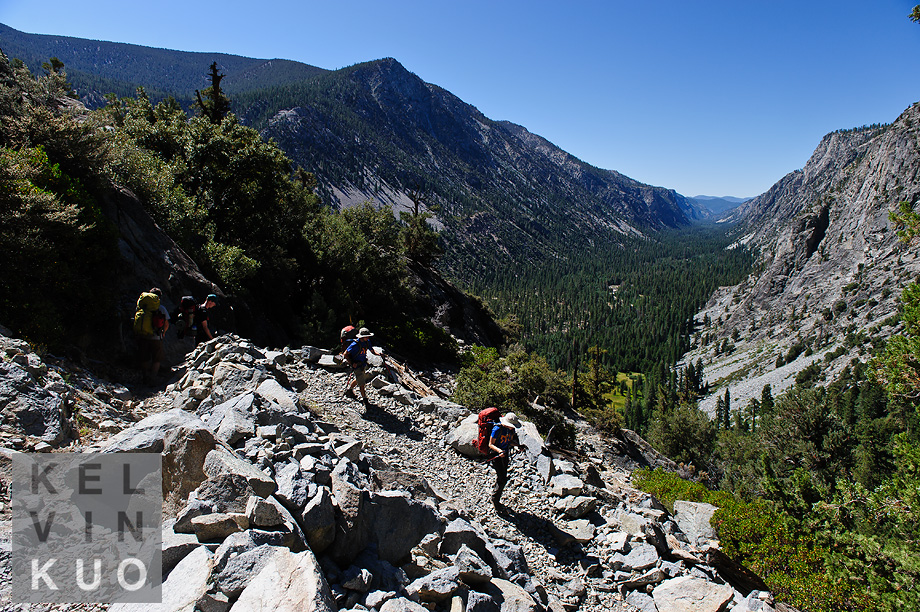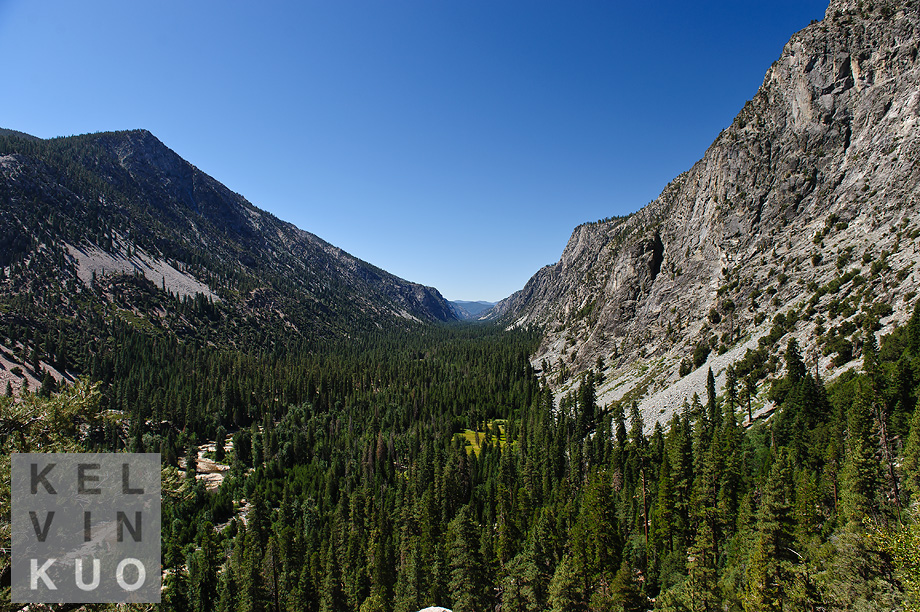 After we arrived to the floor of the Valley, the landscape soon changed again. This soon resembled more of a forest bed with a lot more moisture. I could tell because of an elevated level of mosquitoes. I really hate mosquitoes, so I usually wrap myself up head to toe to avoid any bits.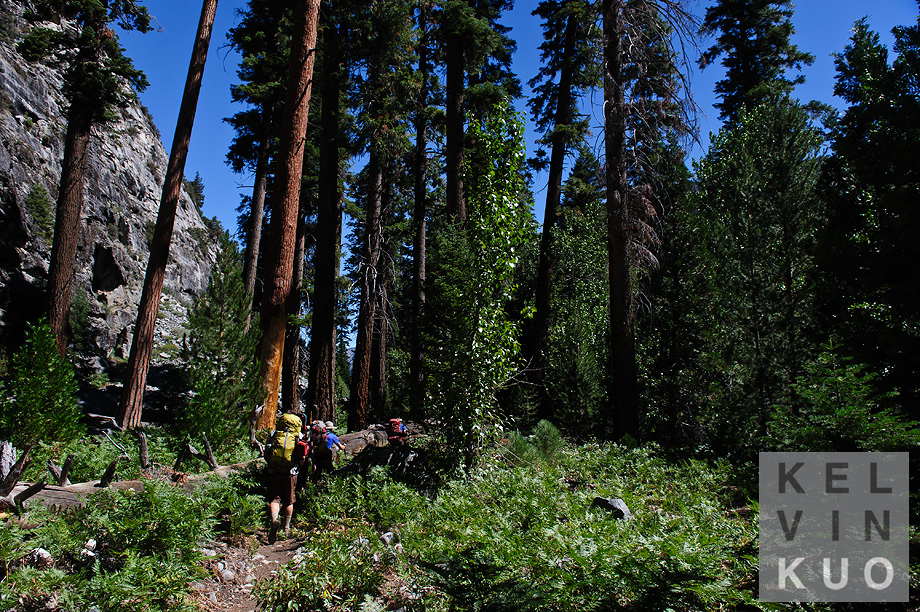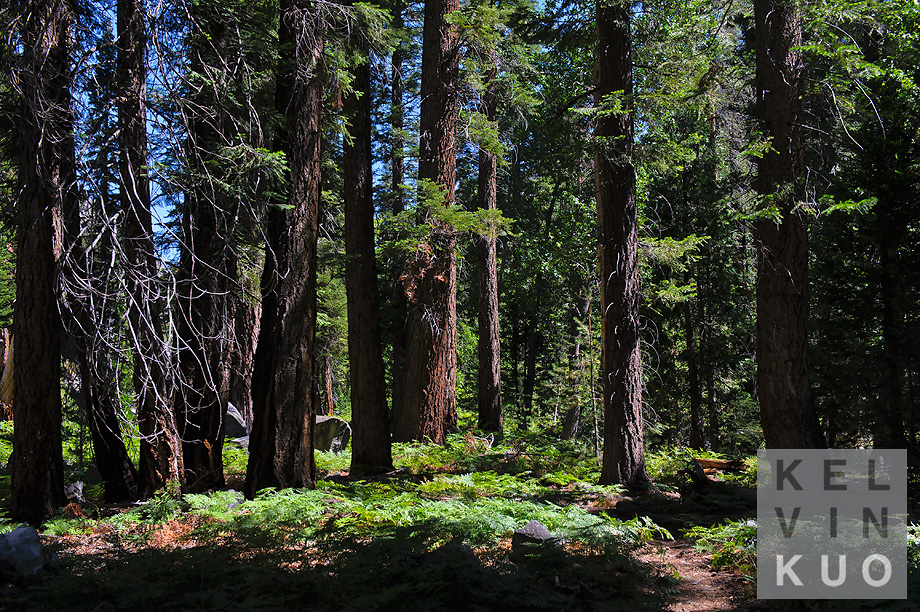 A quick little break before heading to the Kern Hot Springs where we were going to stop for lunch.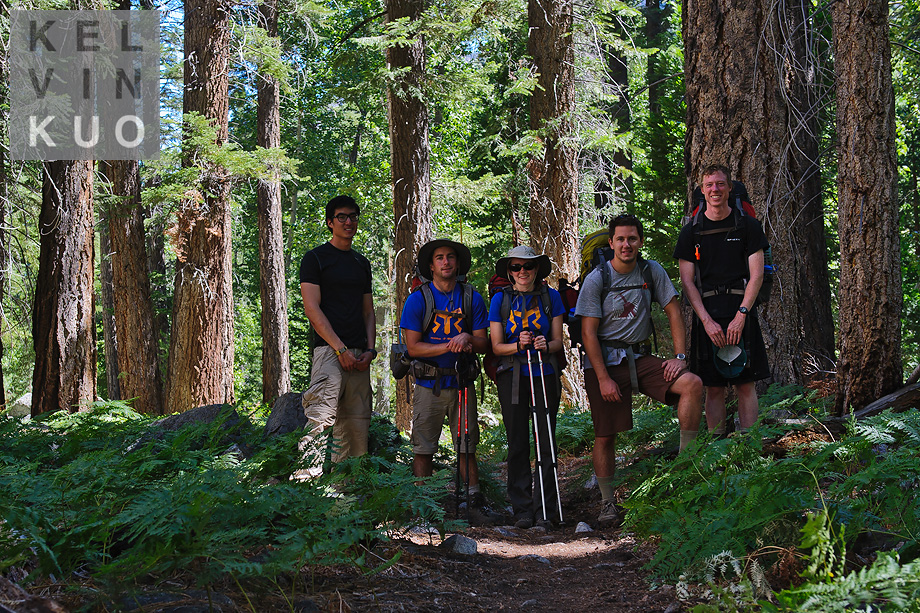 The trail led us up this rock cliff, which wasn't what I was expecting. I had the impression that our hike would have lead us through the valley alongside the Kern River.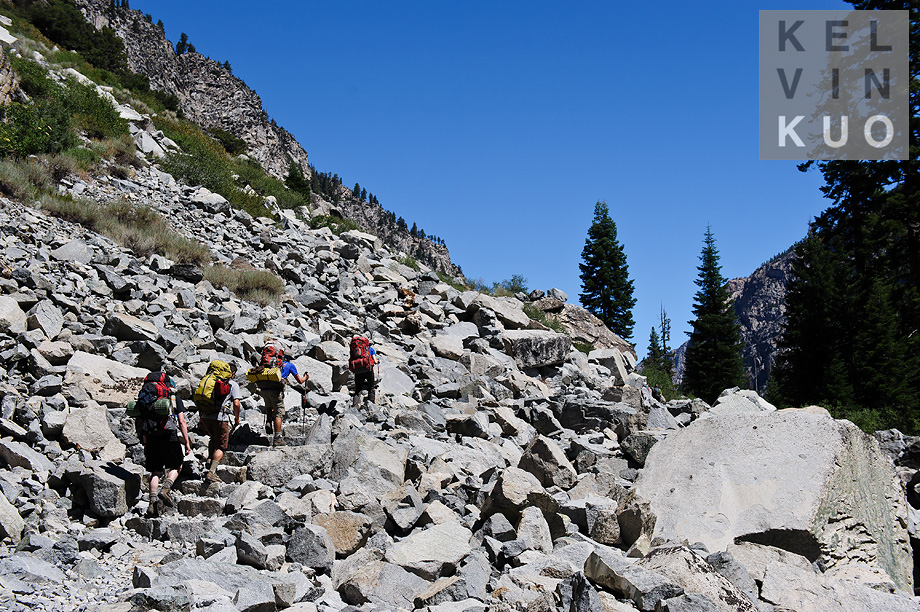 Crossing a river, this time with a bridge.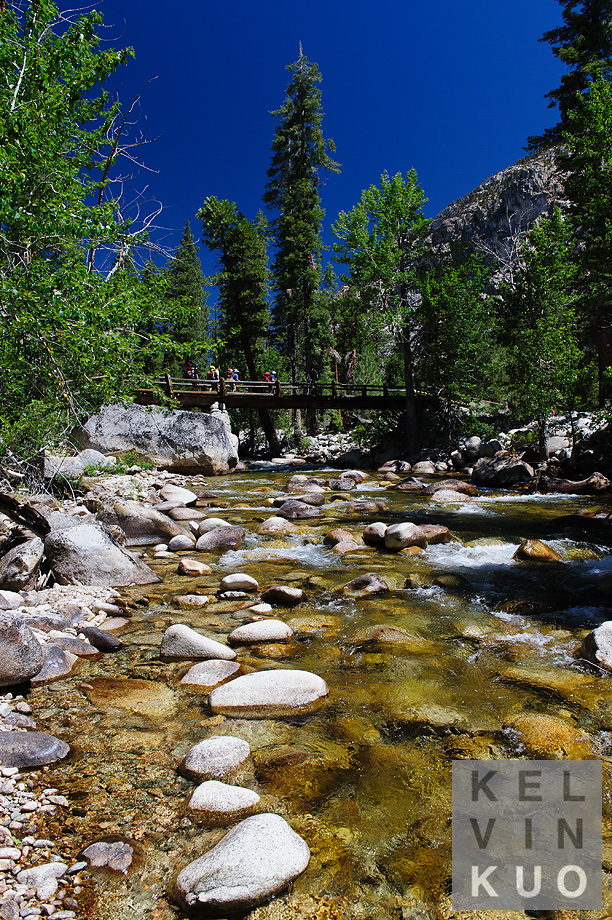 A lunch break and a dip in the natural spa. I decided to take a dip in the freezing cold water before enjoying the springs.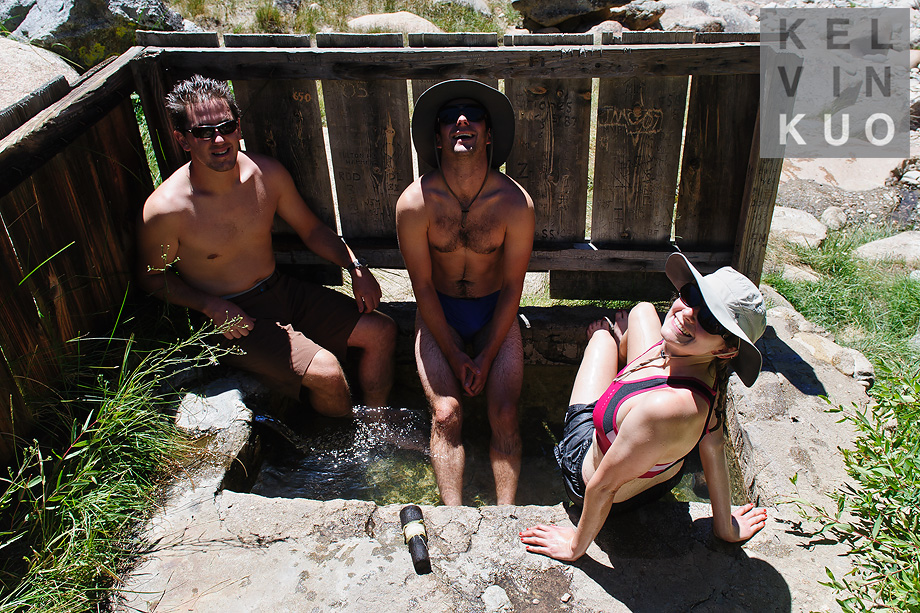 Group shot.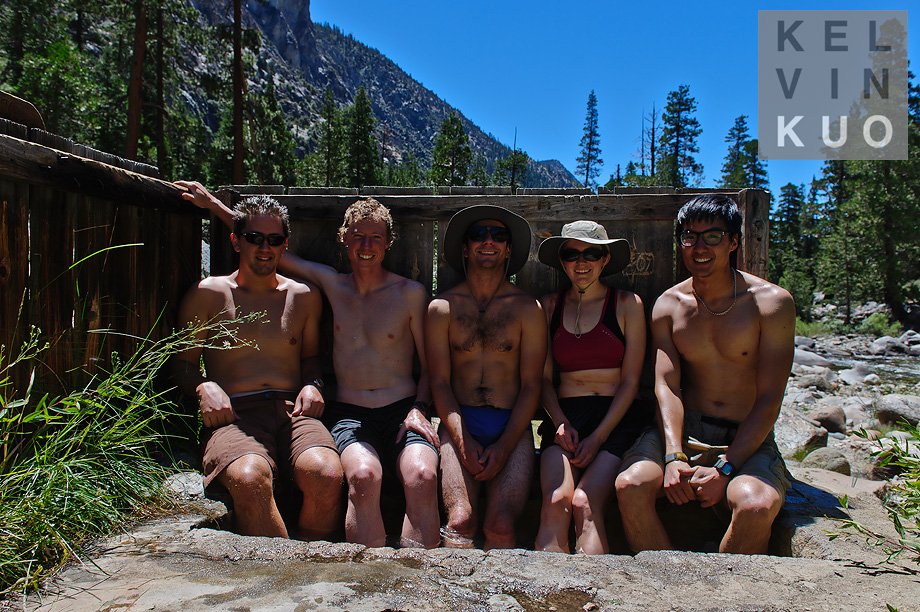 Jason enjoying more than just the Hot Springs.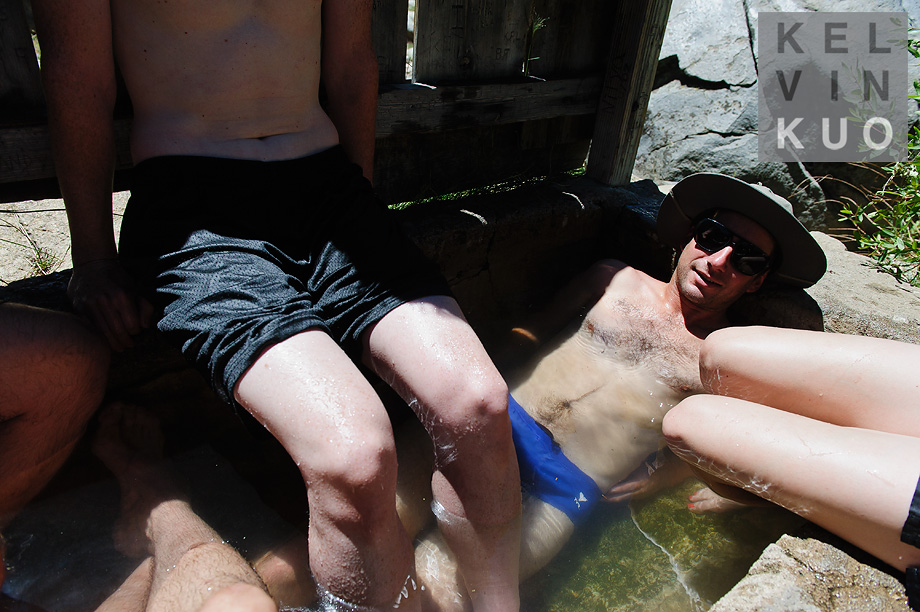 It was probably a bad idea to rest in the hot springs for lunch, it completely drained all the energy out of all of us. But we had to move on to our final destination at Junction Meadow.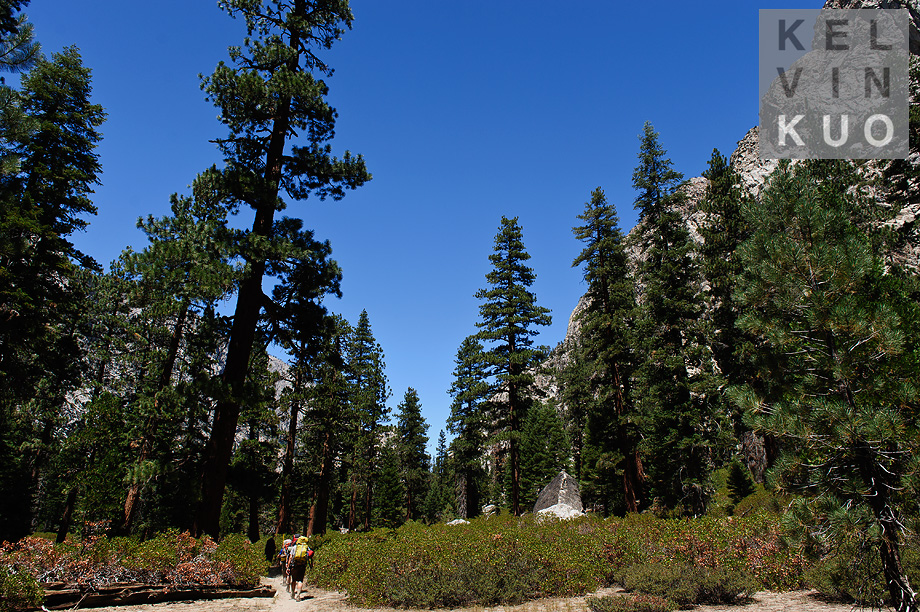 The beautiful view along side the Kern River.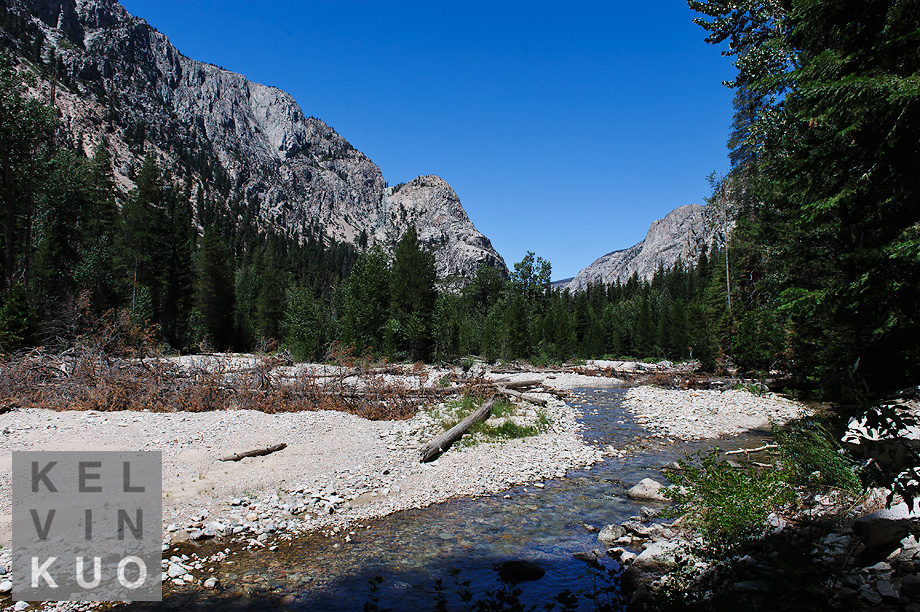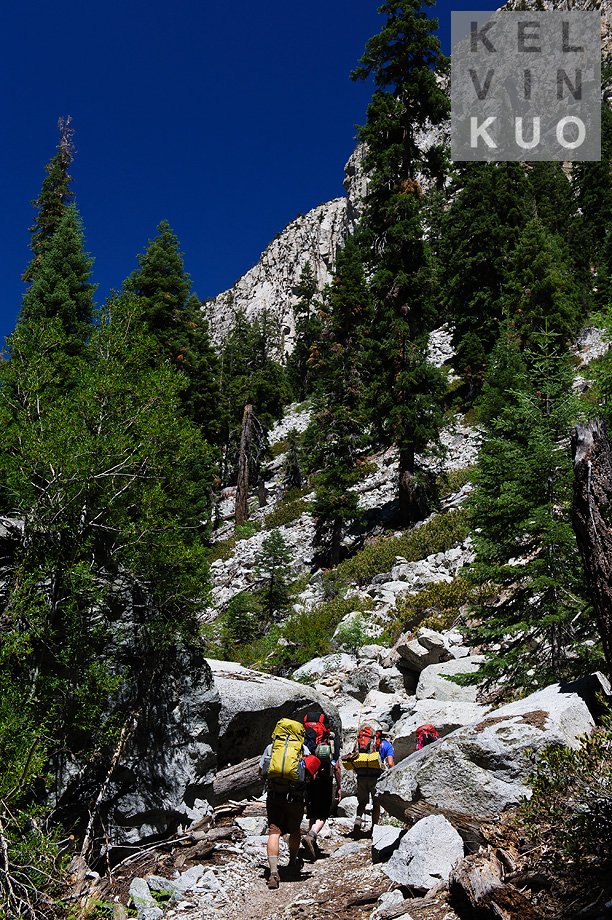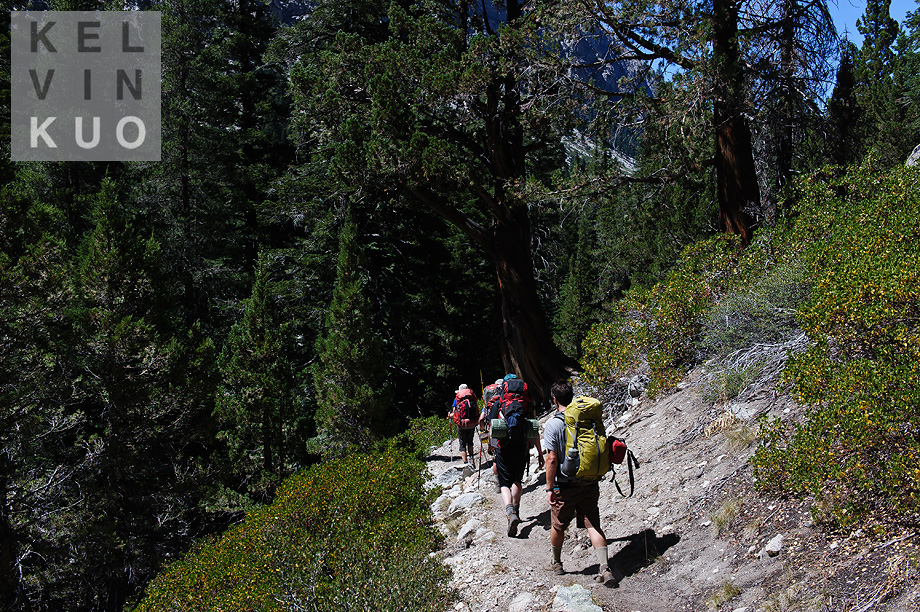 And another stop along one of the run off creeks, here is Ian filling up on much needed water.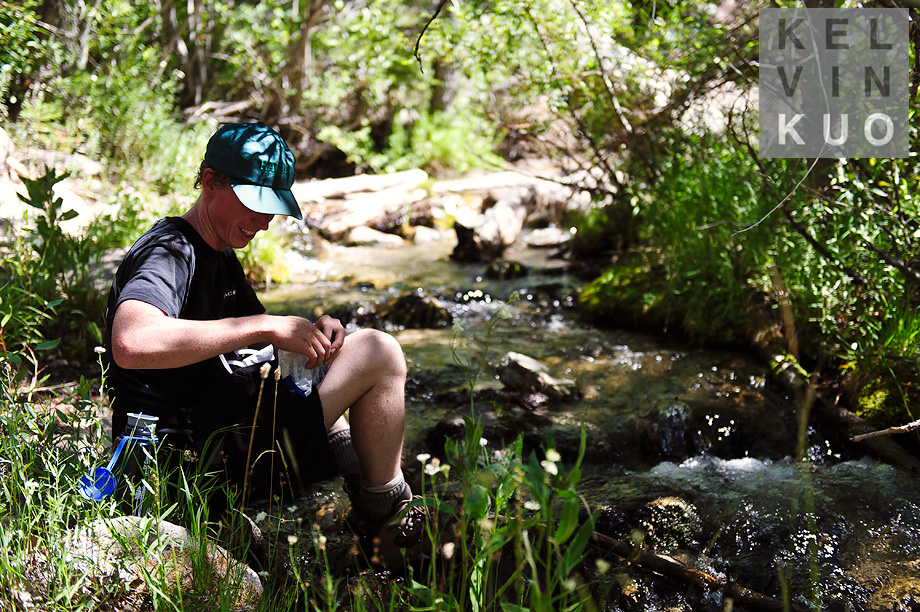 Jason attempting to finally catch a fish.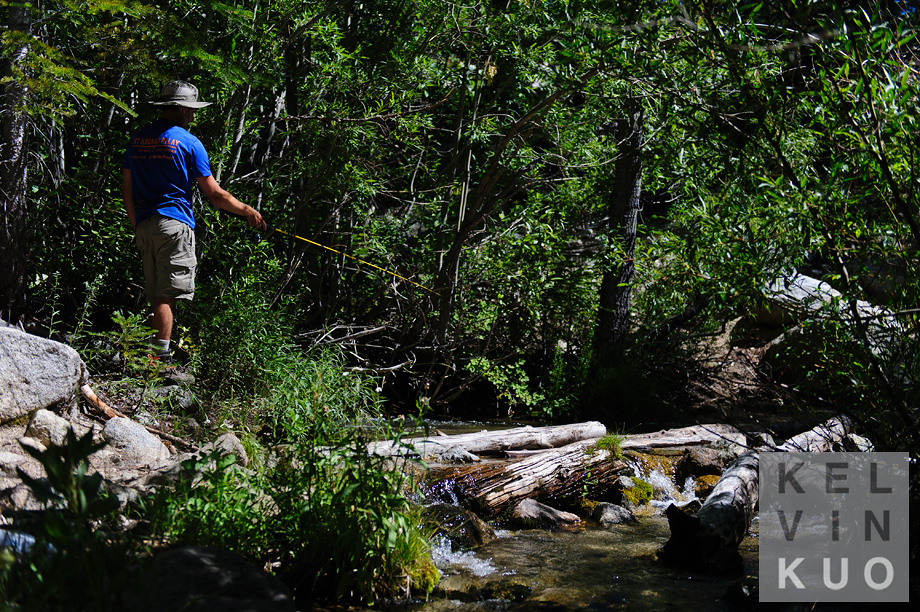 Fording the river to our final destination!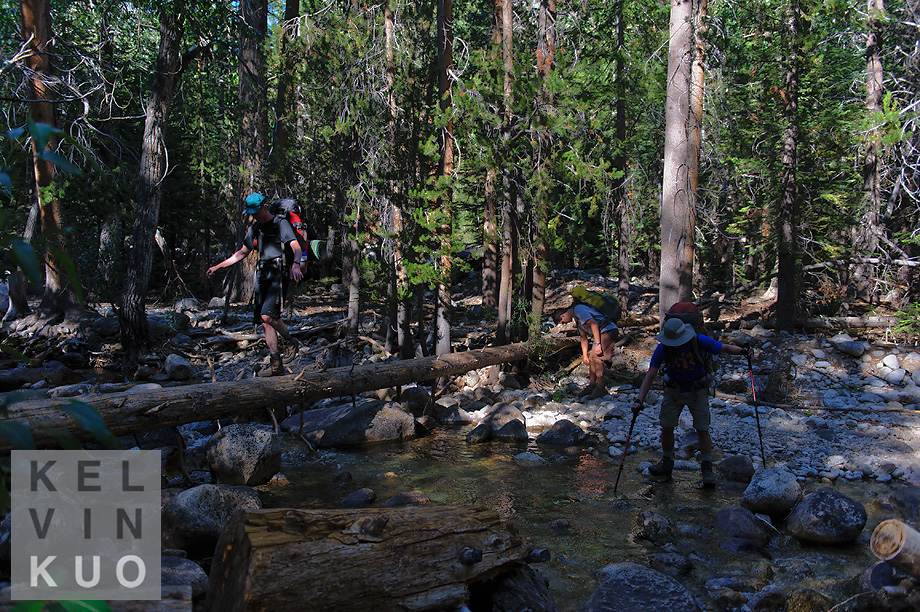 We made it to Junction Meadow!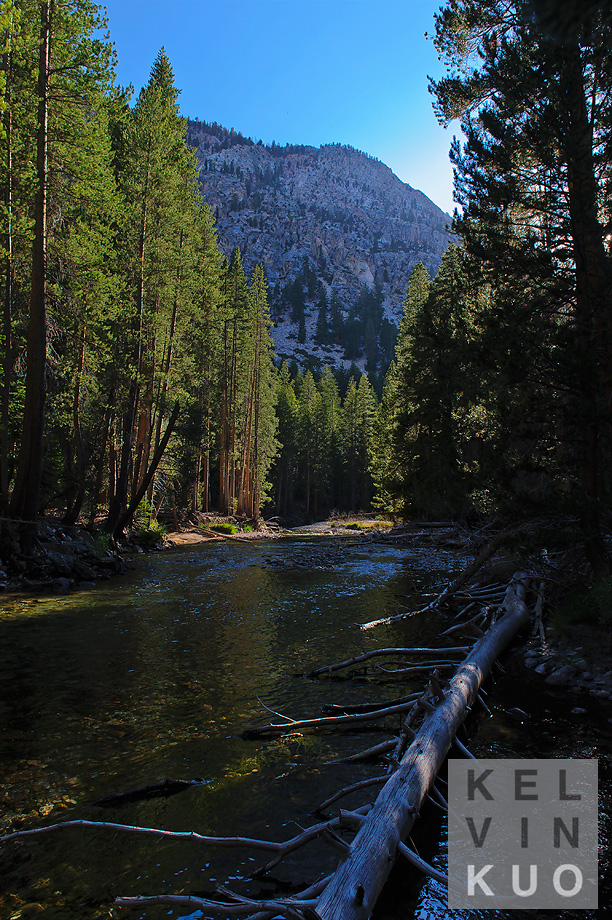 Little did we know, this was home for a large population of mosquitoes. While we were getting feasted on, Jason had the bright idea to get the Extractor out to suck out any mosquito saliva; Ian was there to assist.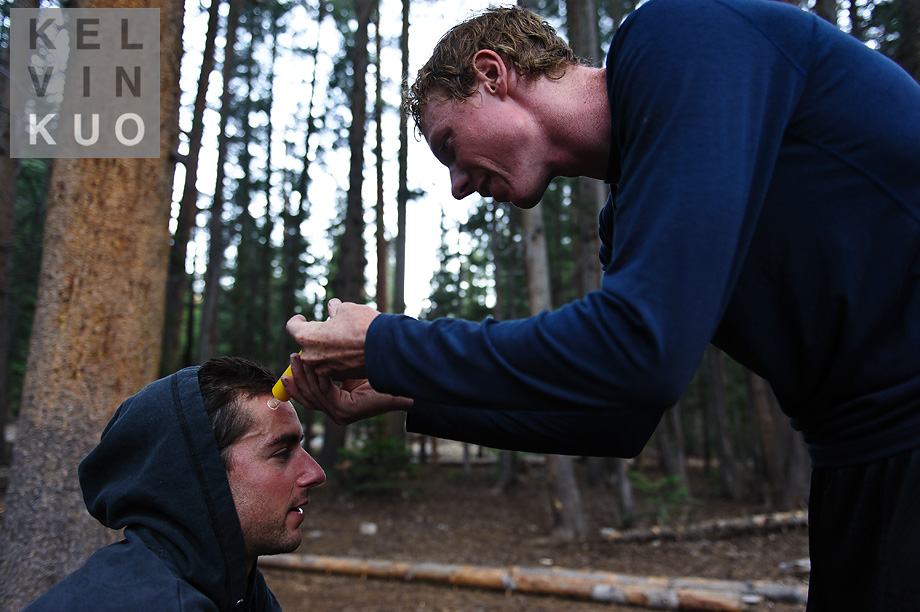 We soon tried to trap a mosquito to see if it would explode under vacuum.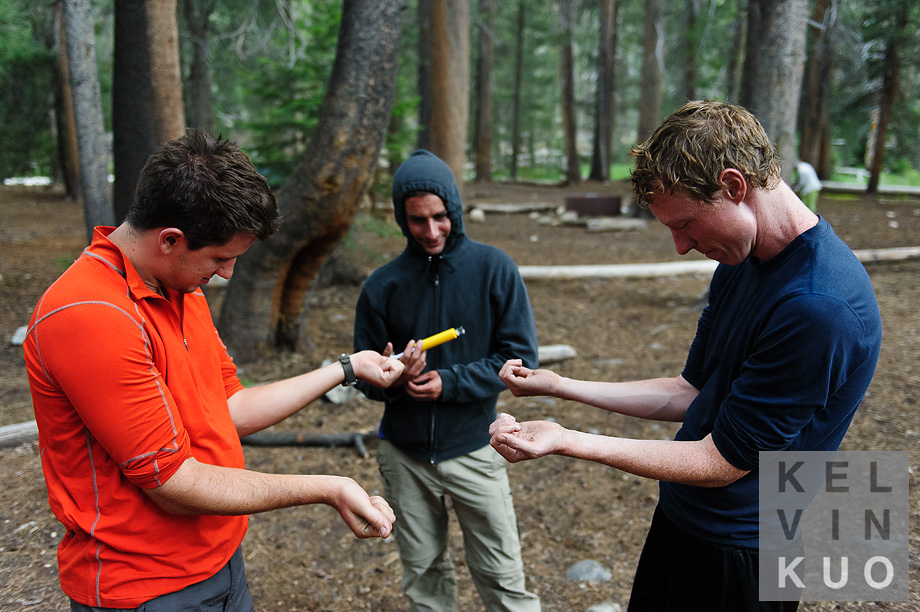 Nothing really happened, the mosquitoes were either sucked into the extractor chamber or freaked out.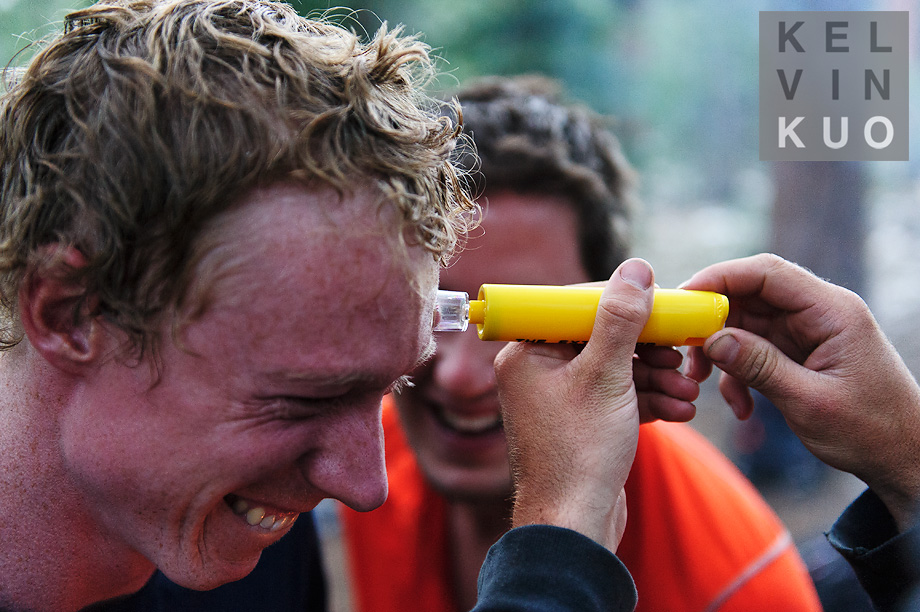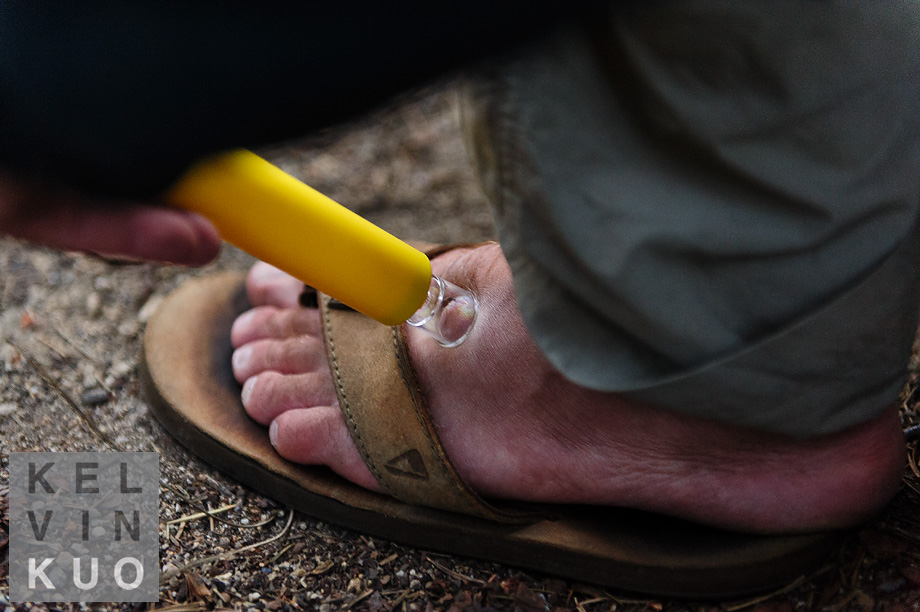 ---
---
You might also like
---