Our second to last day would be a long uphill battle up 4000 feet of elevation from Junction Meadow to roughly 11,500 feet at our final destination of Guitar Lake. The roughly 12 miles wouldn't be bad mileage wise, but being acclimated would hold some of us back gasping for breath. Here is my GPS tracks for the day.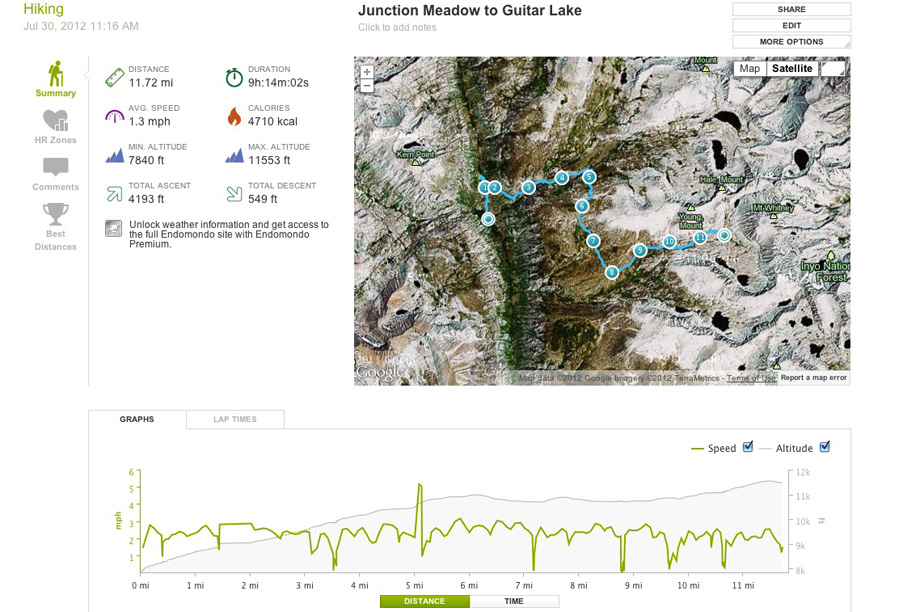 We started off the day with nice light. I woke up for sunrise to see if I could get any good photos of our site, unfortunately there wasn't anything dramatic that morning, but I did get some golden light after the sun rose.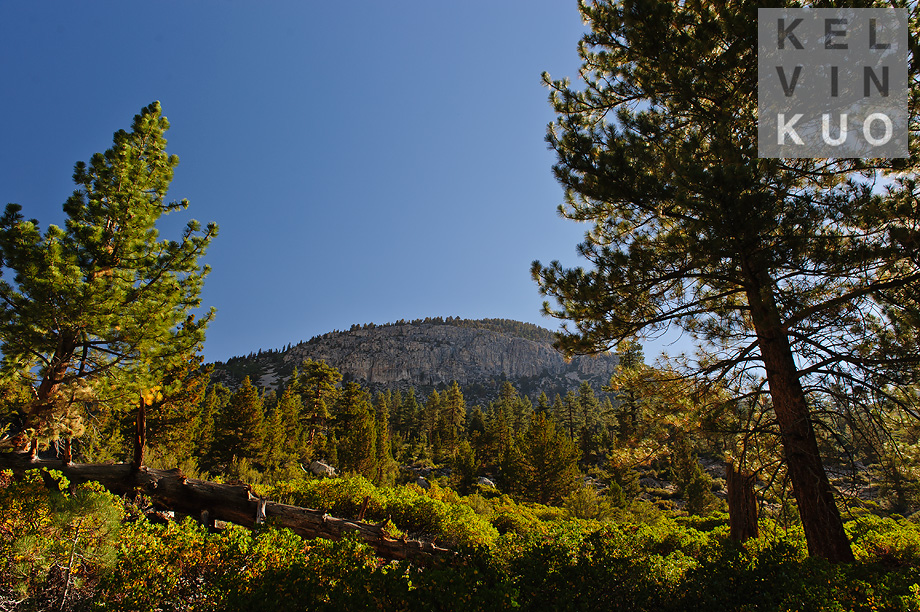 And off we went, on our slow upward trudge up til we could see Whitney, and sleep in her shadows.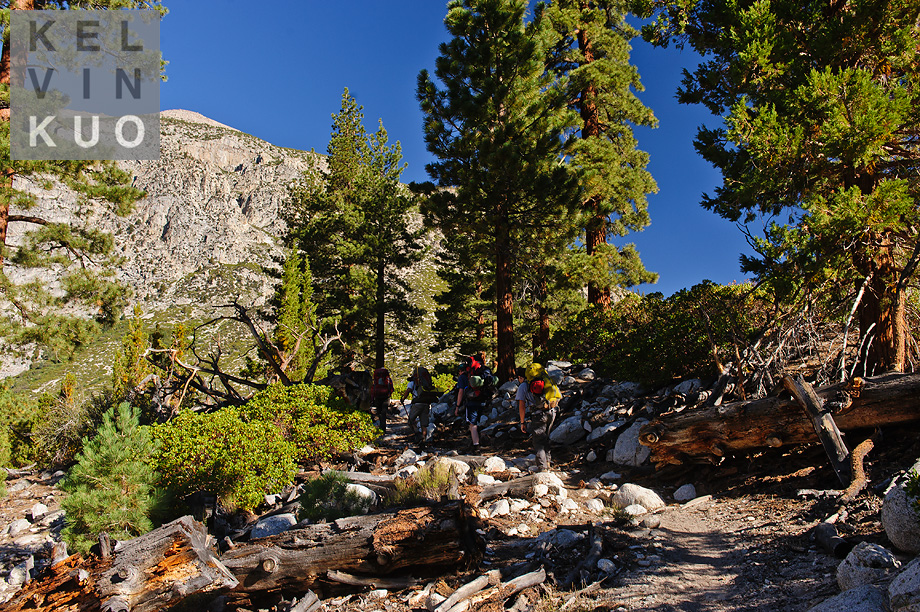 The view of Kern River Valley, where we had been the previous day.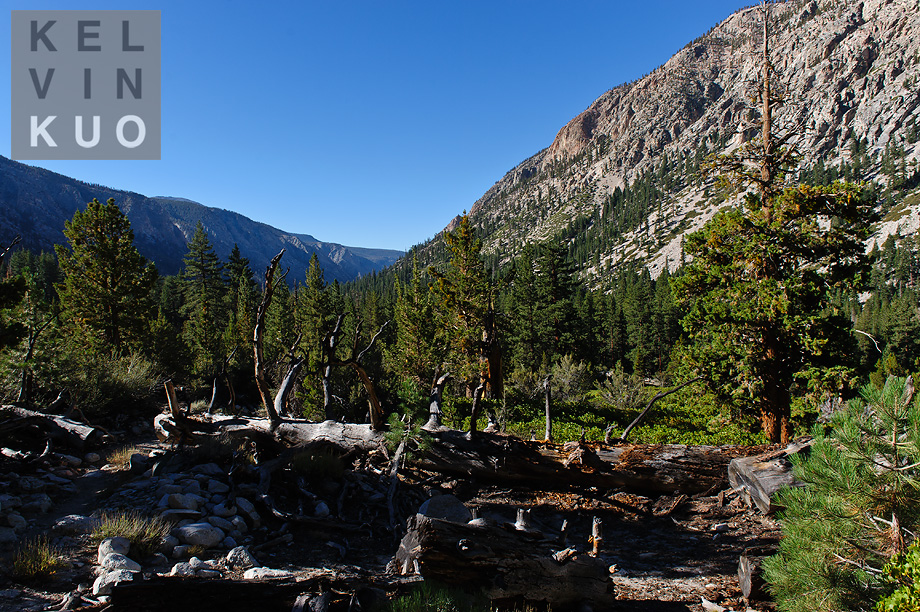 Another day of twins, Jason and Sarah.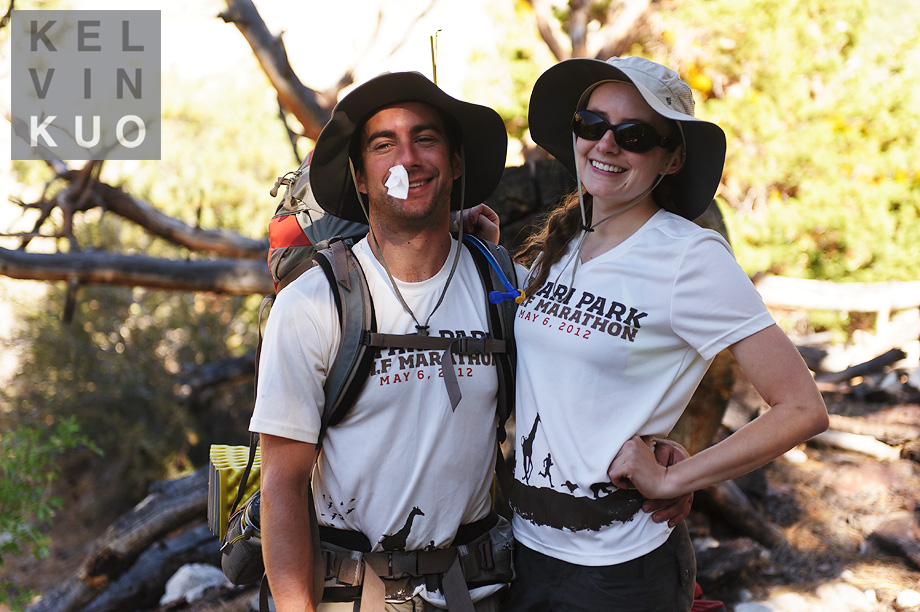 With our slow ascent, soon the trees would begin to dwindle and high altitude plants emerged to reduce the cover that we would be walking in.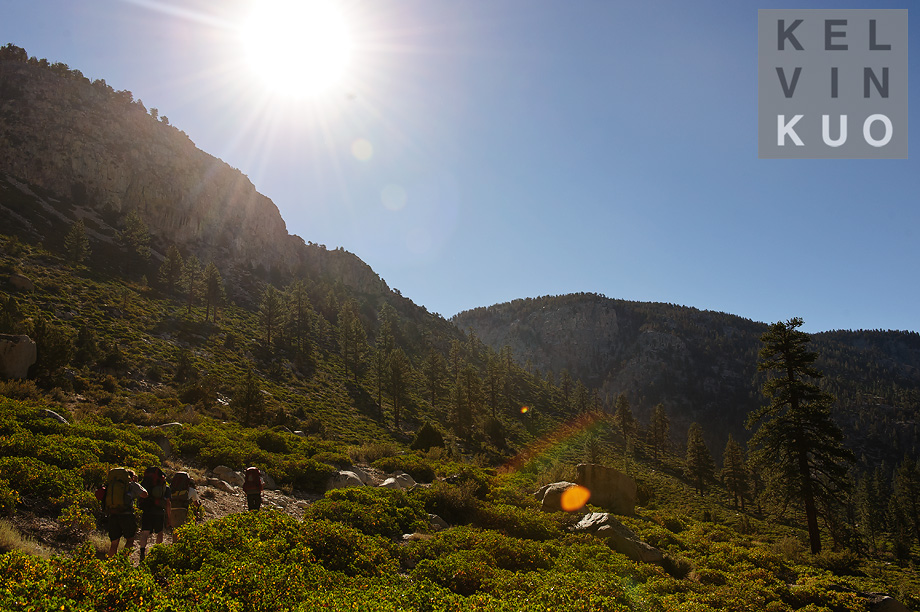 I have a tendency to take lots of photos, just in case I miss something. Here is a better view of the valley below.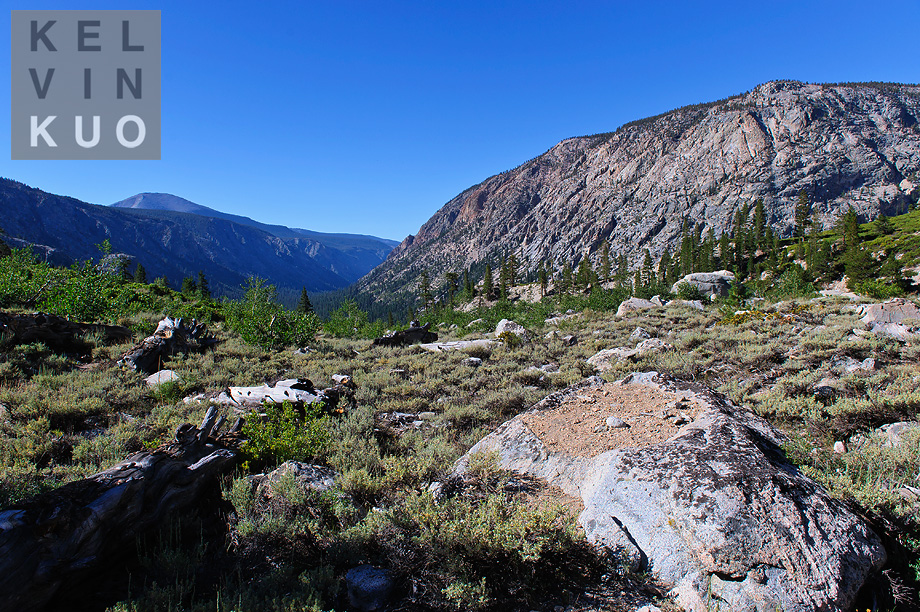 Our first stop for a quick snack, water, and determine how far we had travelled thus far.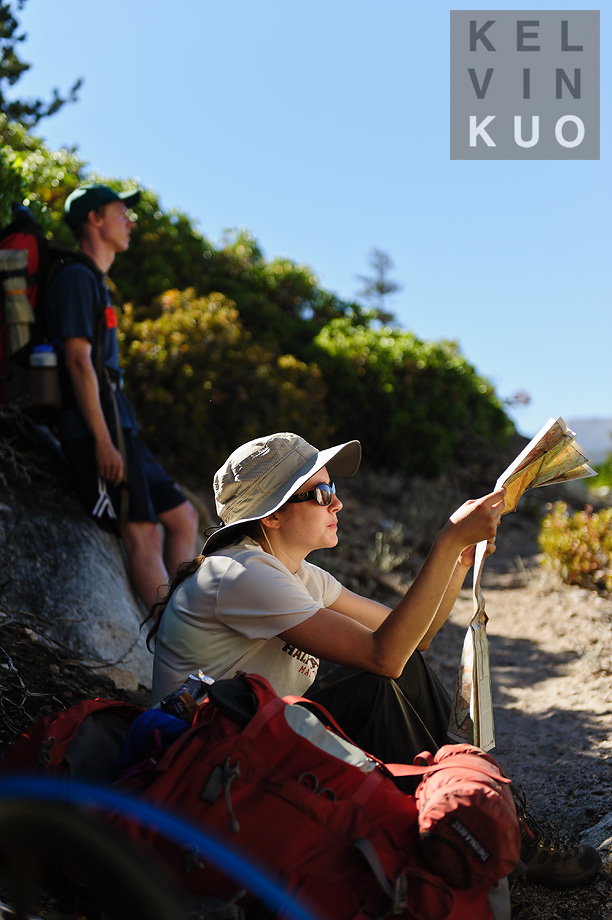 As we walked through the terrain, I noticed some peculiar trees. This is one that had interesting bark, it resembled some sort of sponge. This increase in surface area probably helps the tree adsorb any moisture in the dry atmosphere.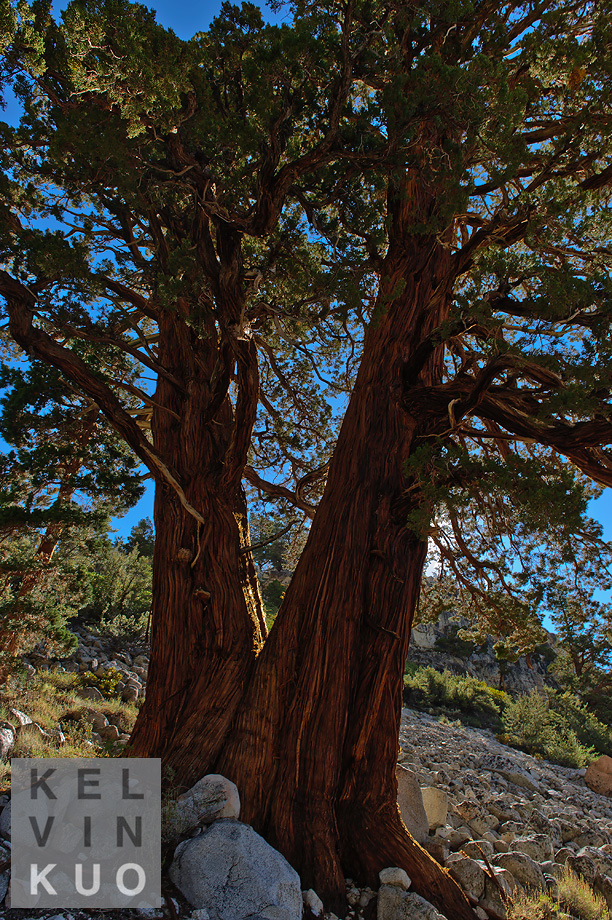 Up and up we go, through switchbacks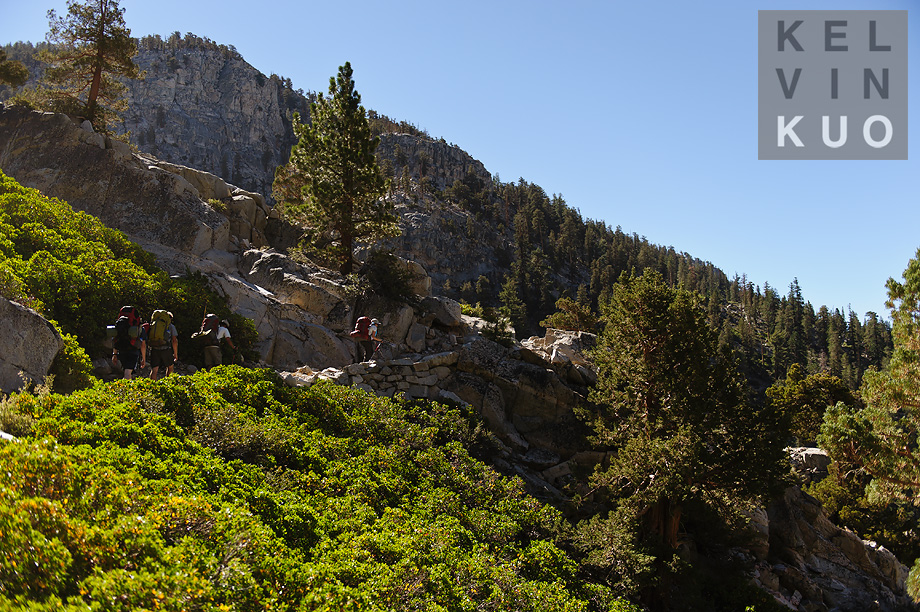 and past beautiful waterfalls.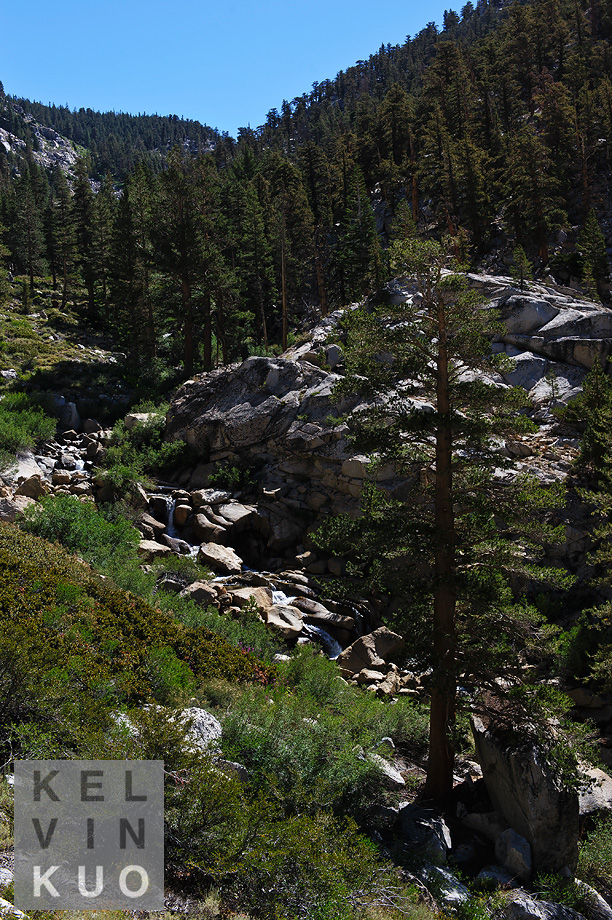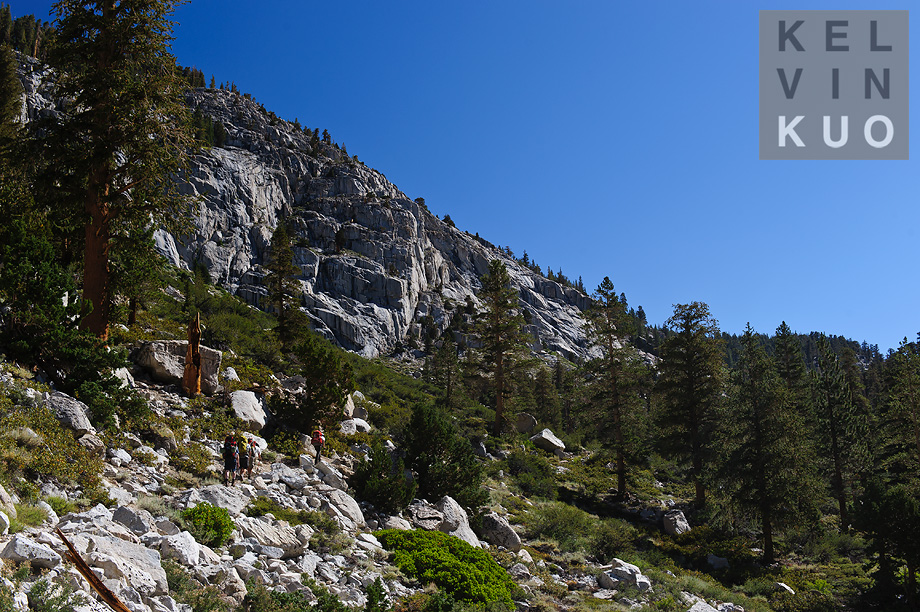 Soon it was time for another break, where I eventually bent my walking poles while crossing this creek.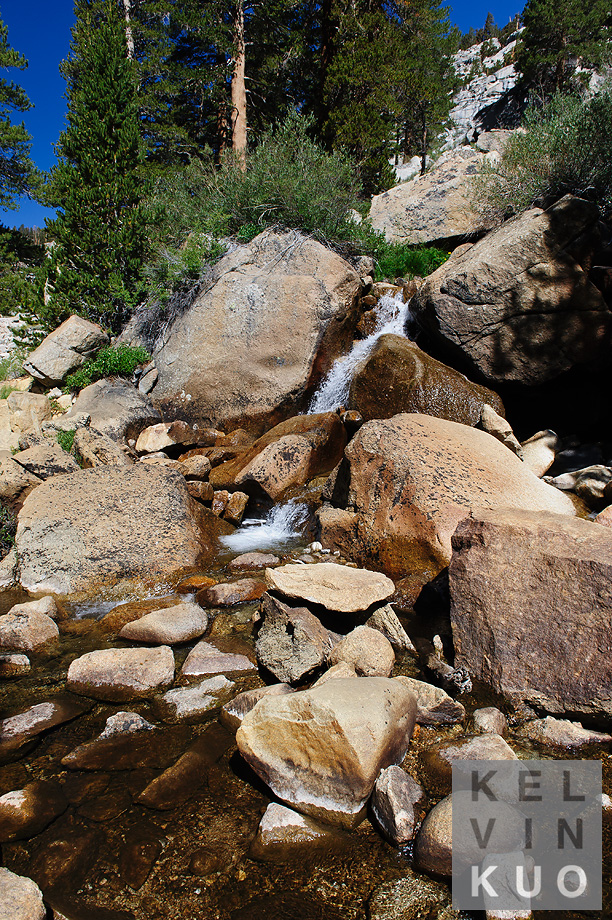 Rooks making tooth picks for some delicious Hors d'oeuvre – canned oysters.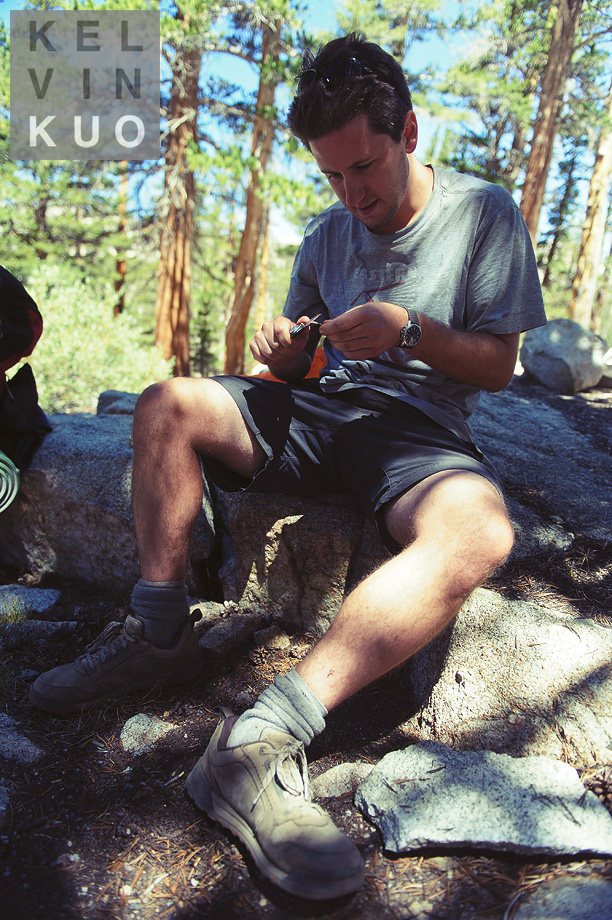 We continued to weave through some tall trees, which lead us to more more barren landscape.

I took a panorama, just to attempt to capture everything I could while passing this magnificent meadow.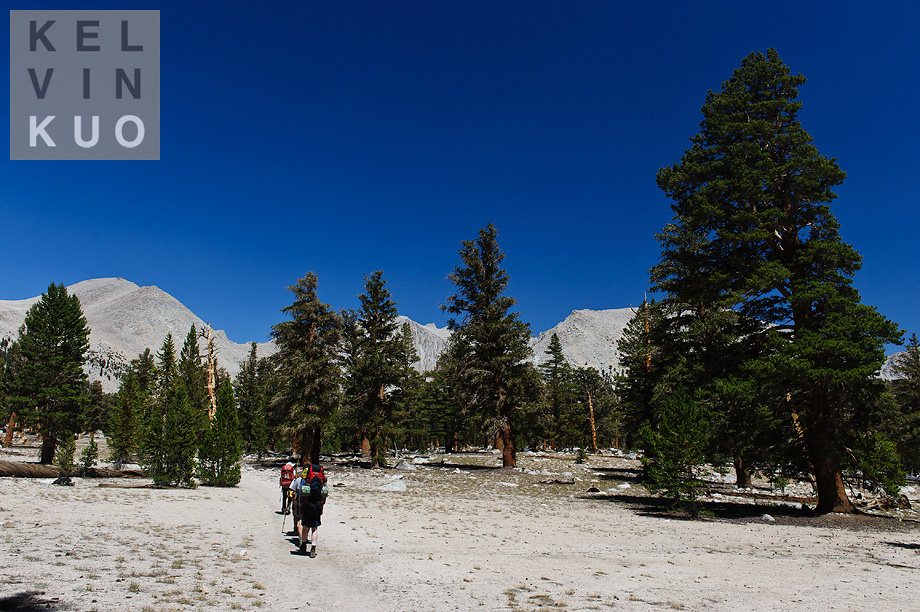 We soon reached the ranger station which marked "wag bag" territory. This meant there was no more open defecation, instead all waste had to be carried out with you. I was determined to wait until the next day, which was a terrible decision.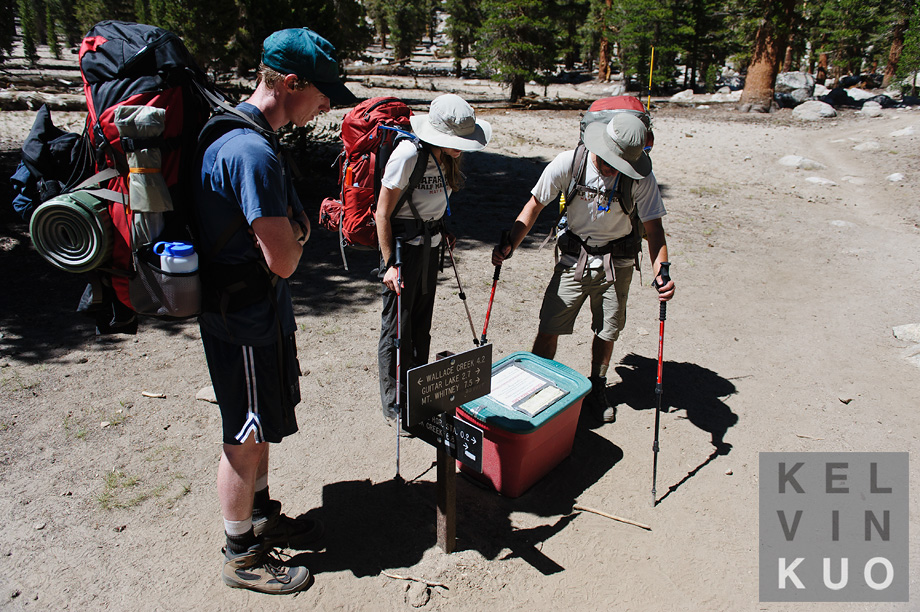 After a quick rest, we were off again into the wilderness.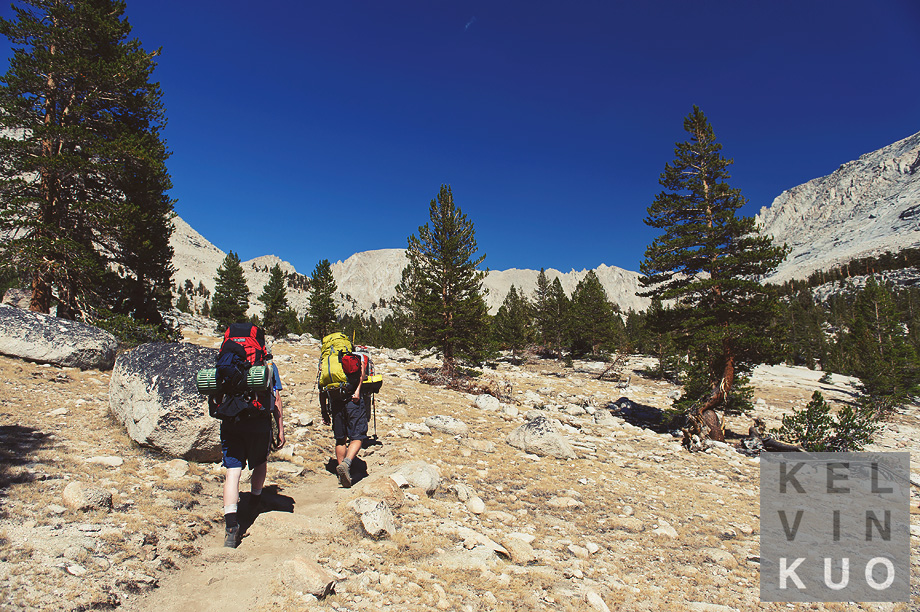 The beautiful views while hiking through the wilderness are breathtaking. The unprocessed lands are the best parts about backpacking, the sense of complete freedom and independence.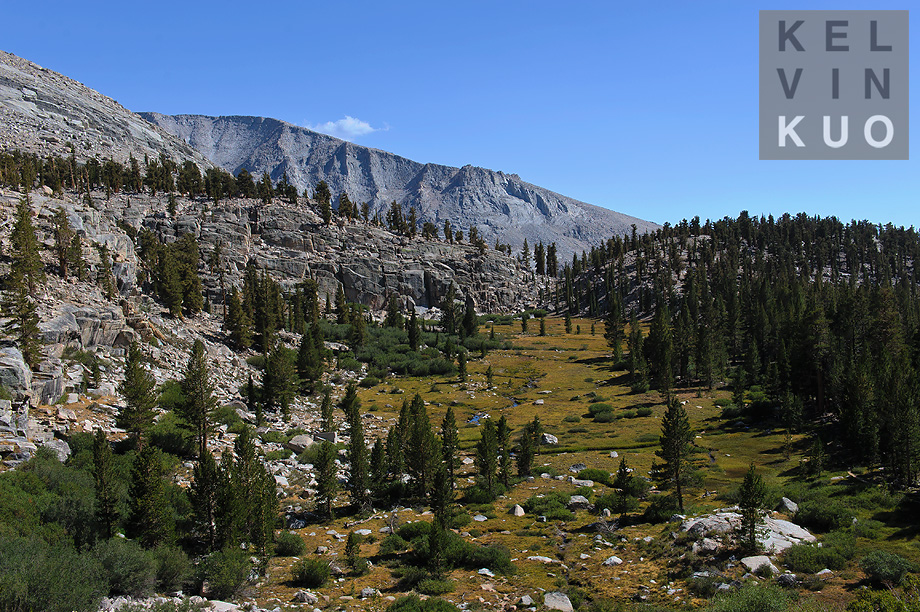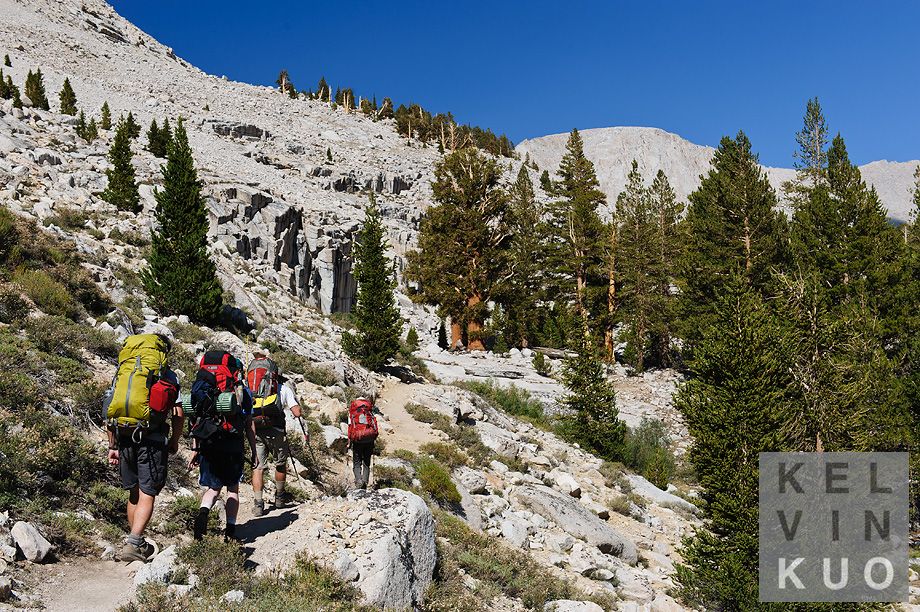 We then headed past Timberline Lake.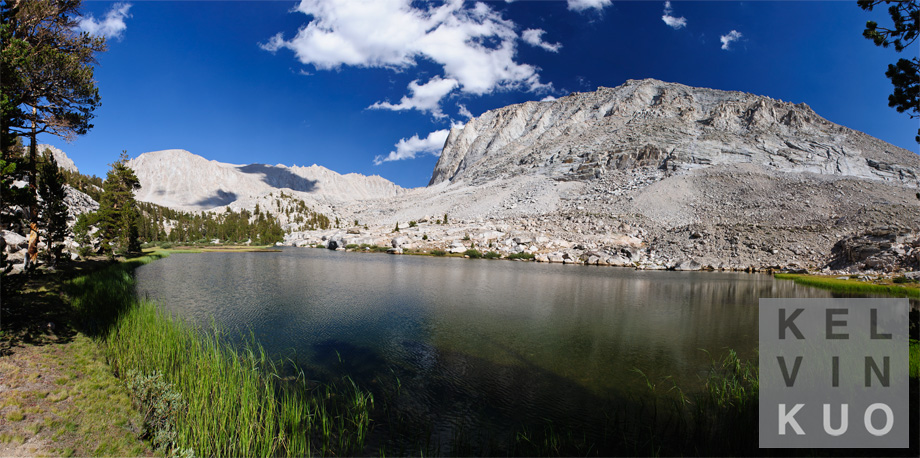 Later we stopped for another snack break, and Jason soon devoured his trail mix.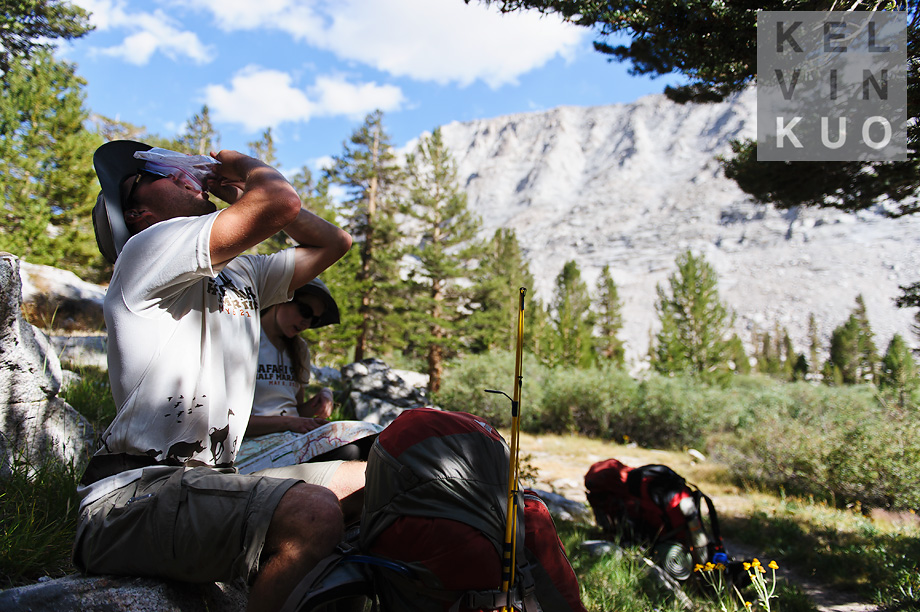 Continuing to ascent, we hiked passed the tree line towards Guitar Lake.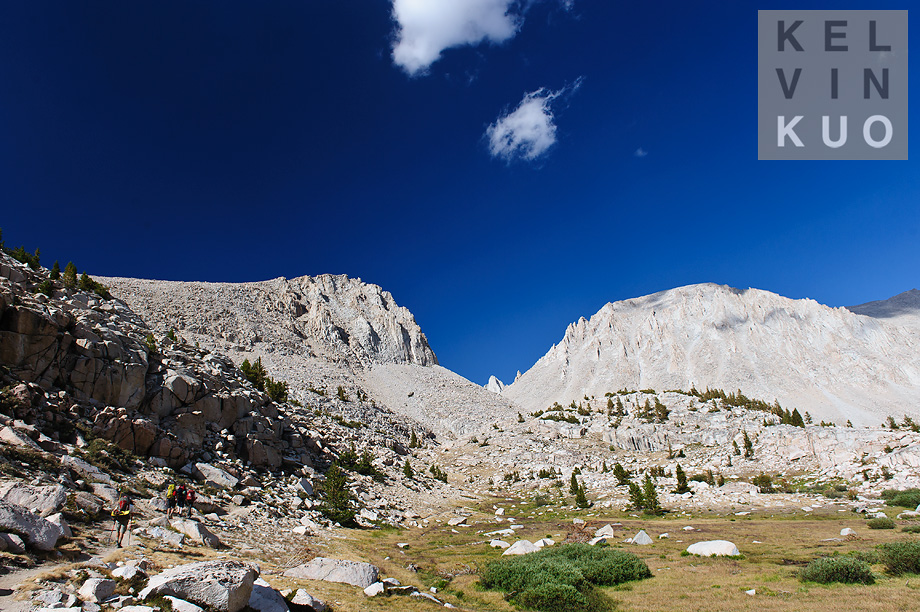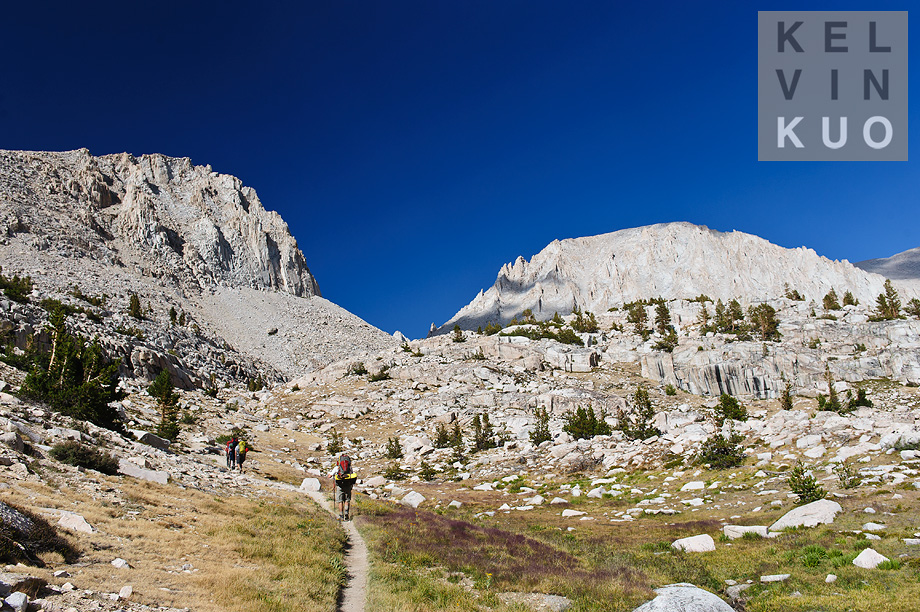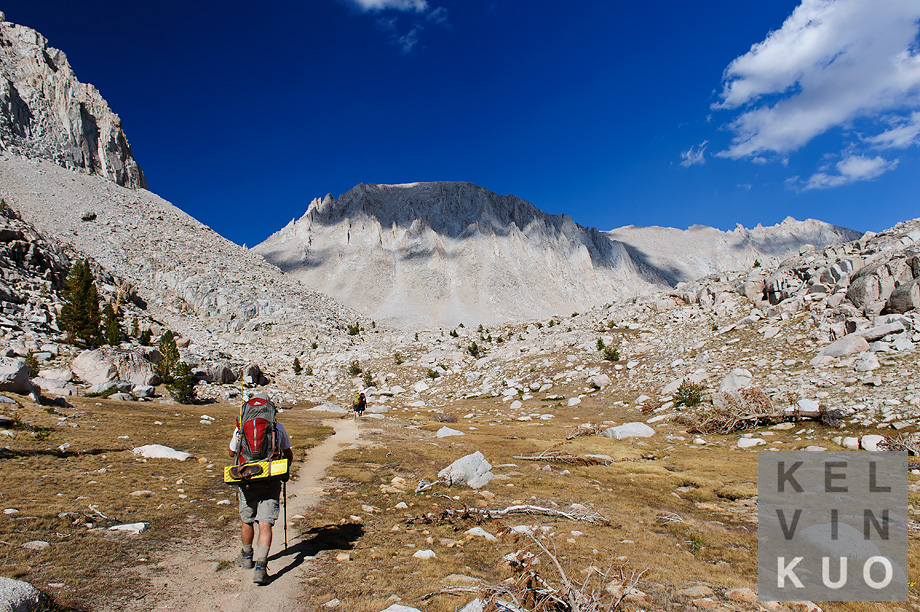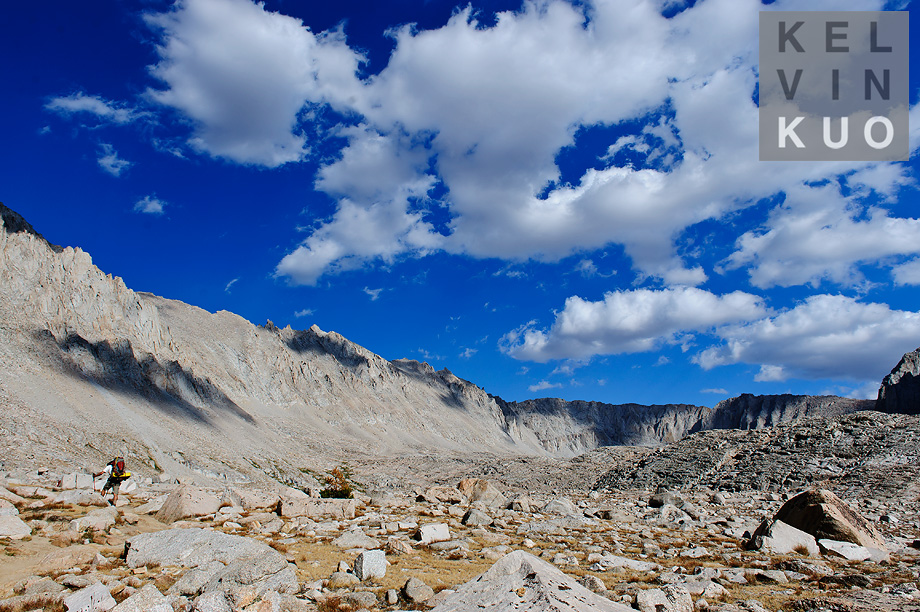 And we finally made it. It was nice and refreshing to clean off in the water, and also make dinner for ourselves. Since we had the time, I decided to head back again to catch a magnificent sunset.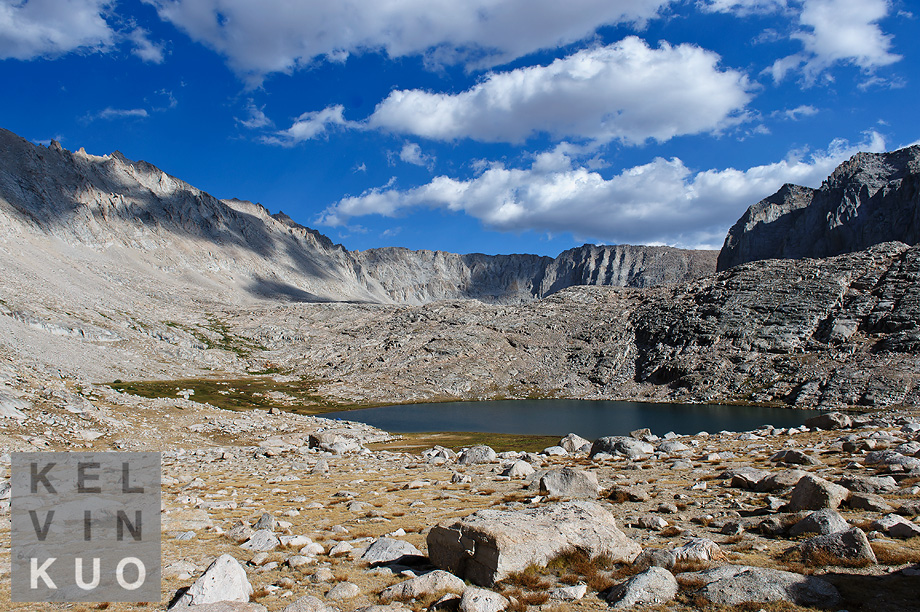 I will leave you with these images taken while I was enjoying the setting sun.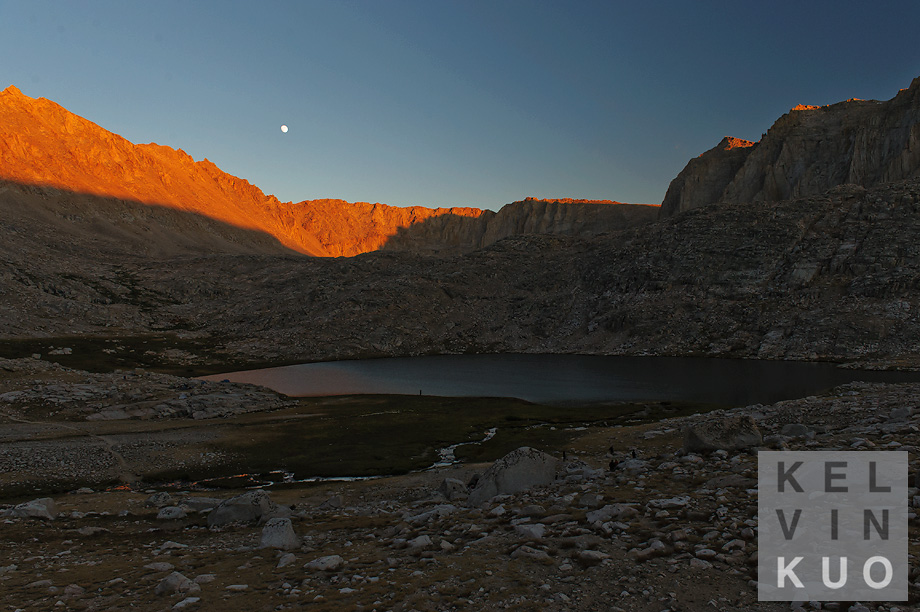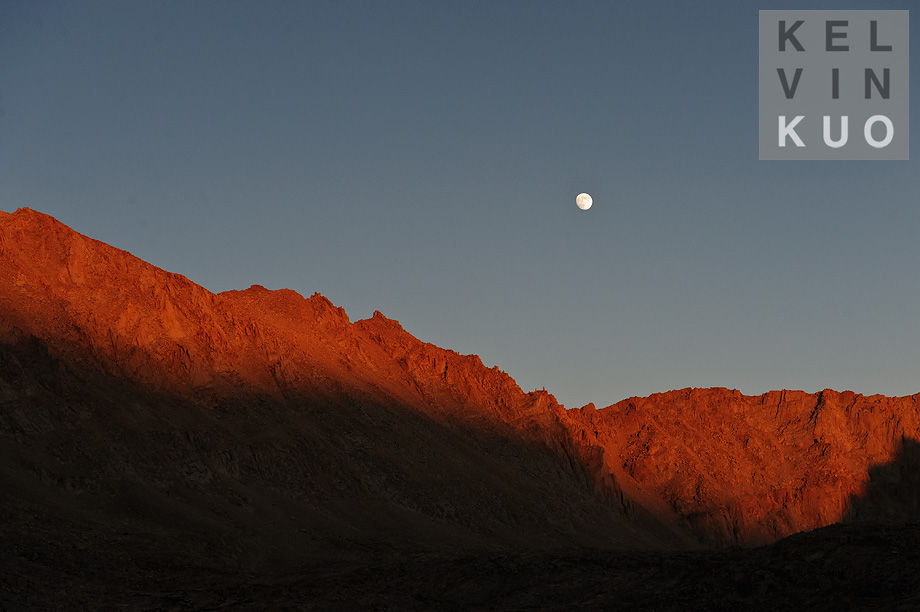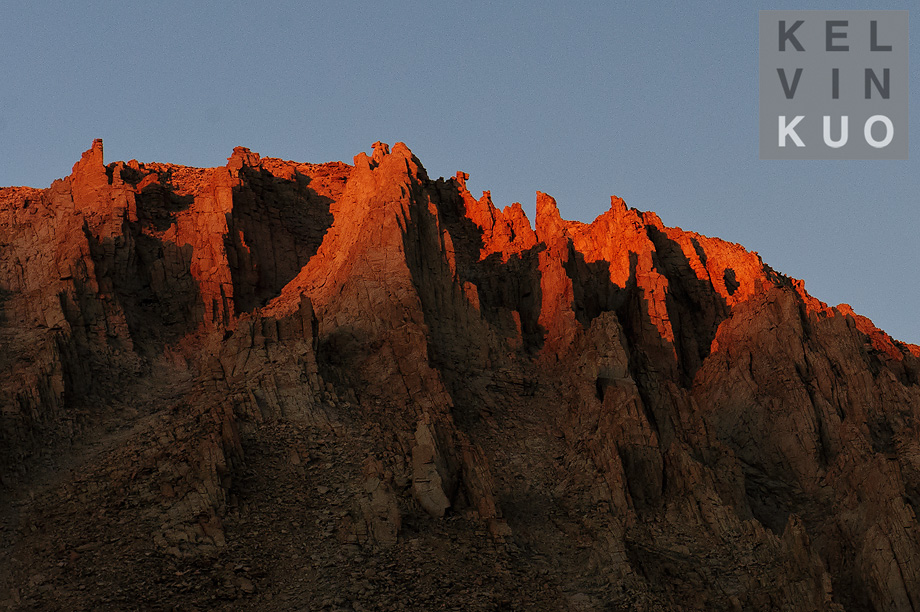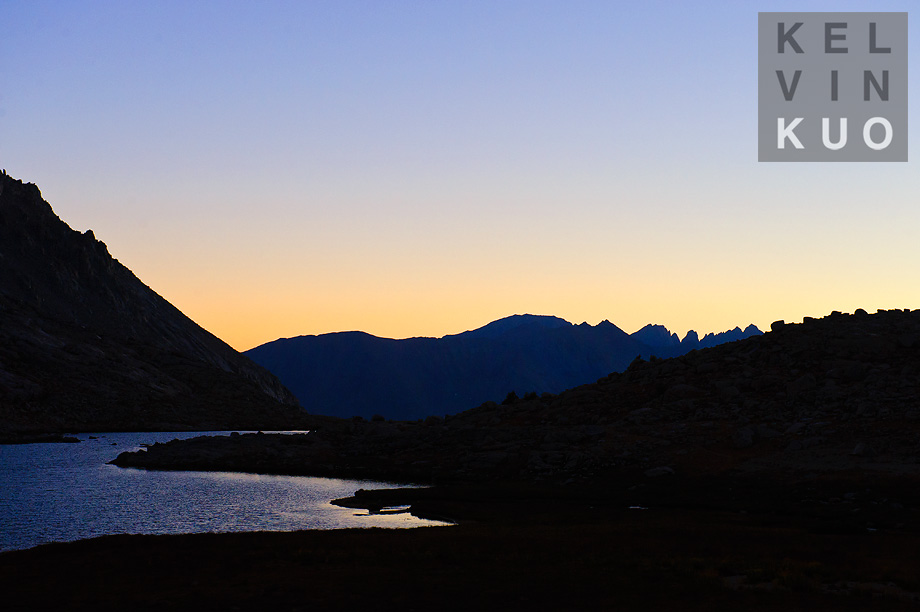 ---
---
You might also like
---