Back in July, I invited a fellow Ph.D. friend and now adventure buddy, Luke Walker, to hang out at Joshua Tree National Park to watch some amazing meteor showers hosted by Perseids. I wanted to get some cool foregrounds with my meteors, I had an interesting shot back in Yosemite but the trees in the foreground really didn't cut it. We headed out at around 6pm to get to Joshua Tree in time for the show, little did we know there were also a lot of others looking to do the same thing! Well, we were able to setup a spot with some interesting rock formations, I didn't know how cool it was until I actually played around with some lights. Here are some shots of us going up to set up camp.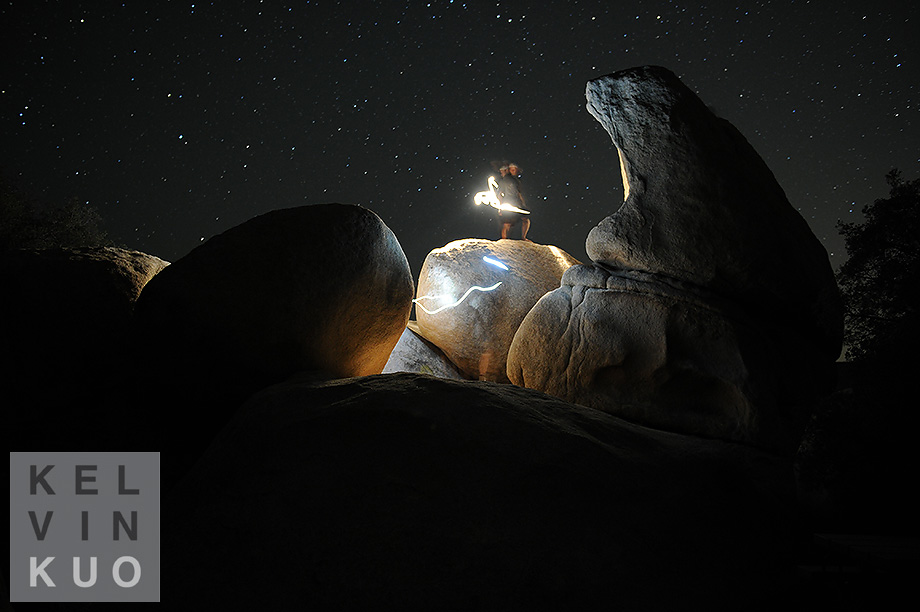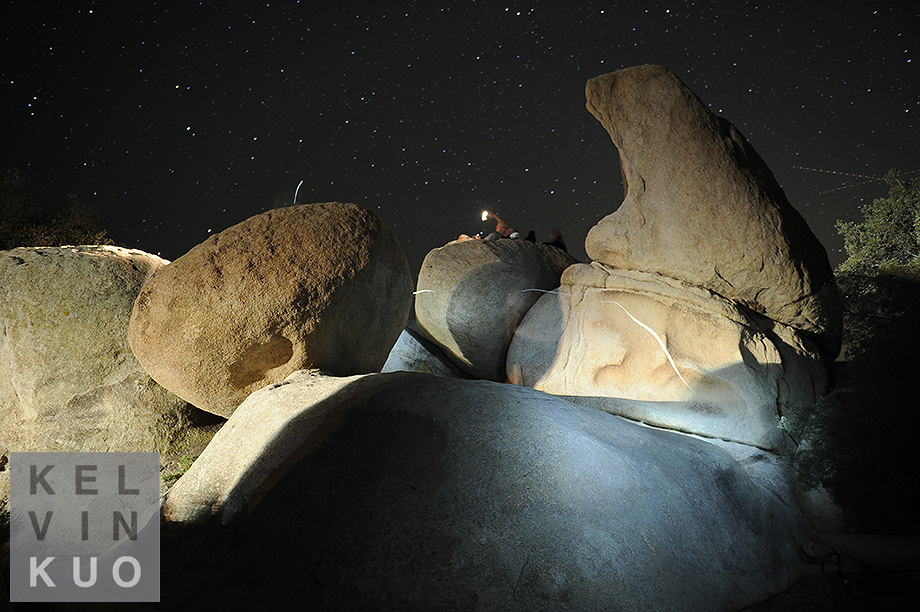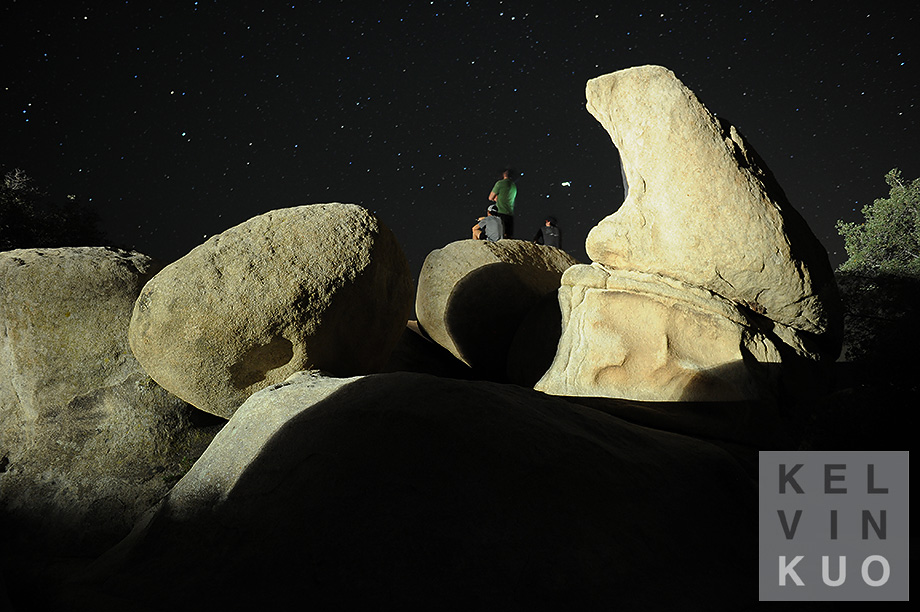 The group, star gazing.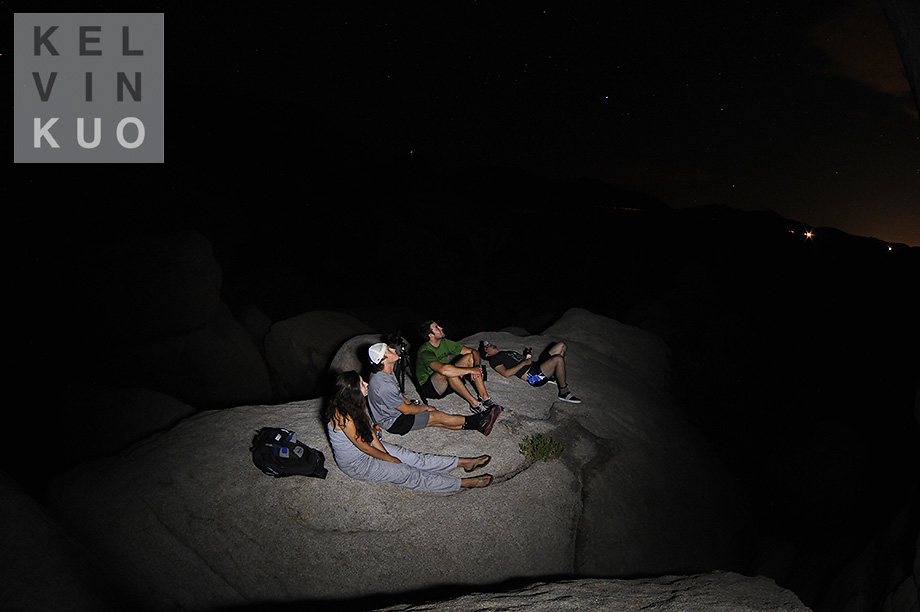 I really didn't know if I should just use my fisheye lens to get the whole sky or not, so here is my initial shot. I was trying to hard to point up and get a meteor, but I ended up keeping my camera up for a while to create a timelapse, which I made into a star trail photo you will see later in the post.

After a while, I wanted to show the ones awake some light painting. I am not really that refined at this technique yet, but it's always fun.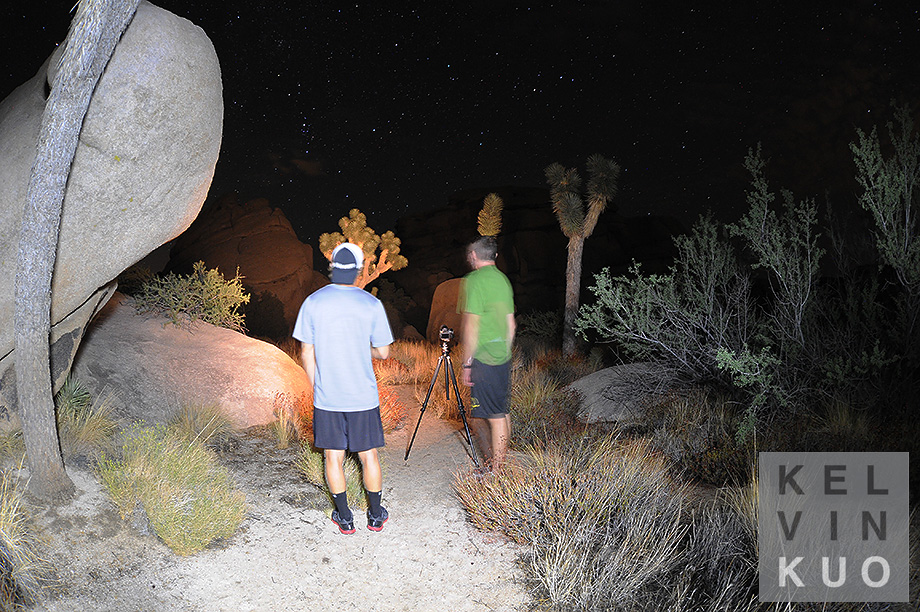 The results with a Joshua Tree. I think in the future I would want to play around with more colors instead of the white light of our led head lamps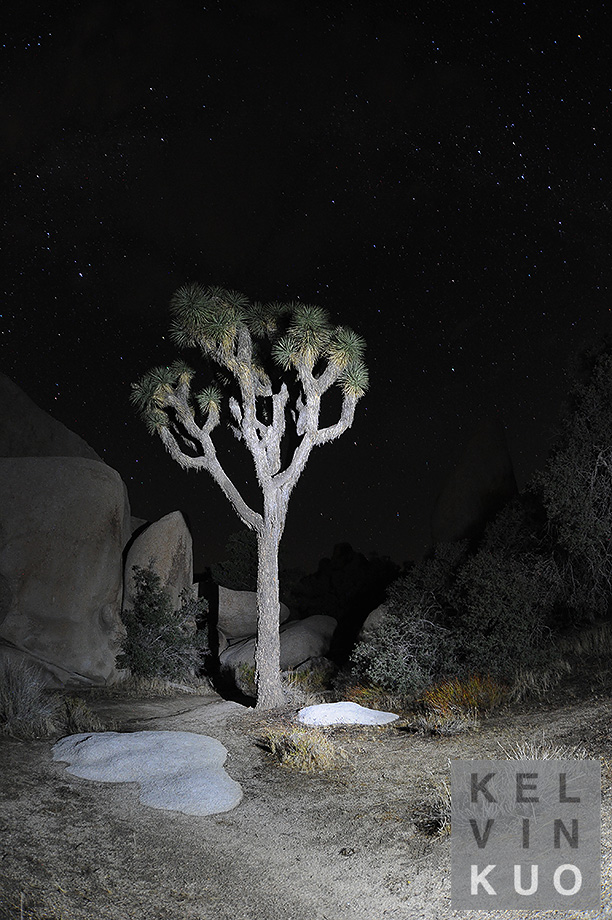 Here are the two results, which are both composite images. The foreground was lit with our led head lamp and I composited to make some star trails, which I will keep up the whole night for our next shoot.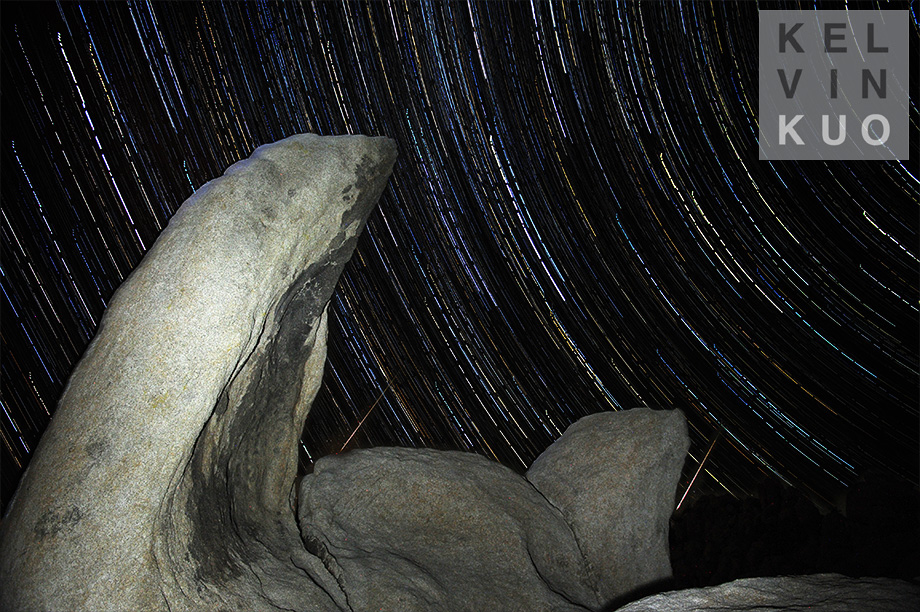 It was interesting to see the foreground light up from the brake lights of others in the parking lot.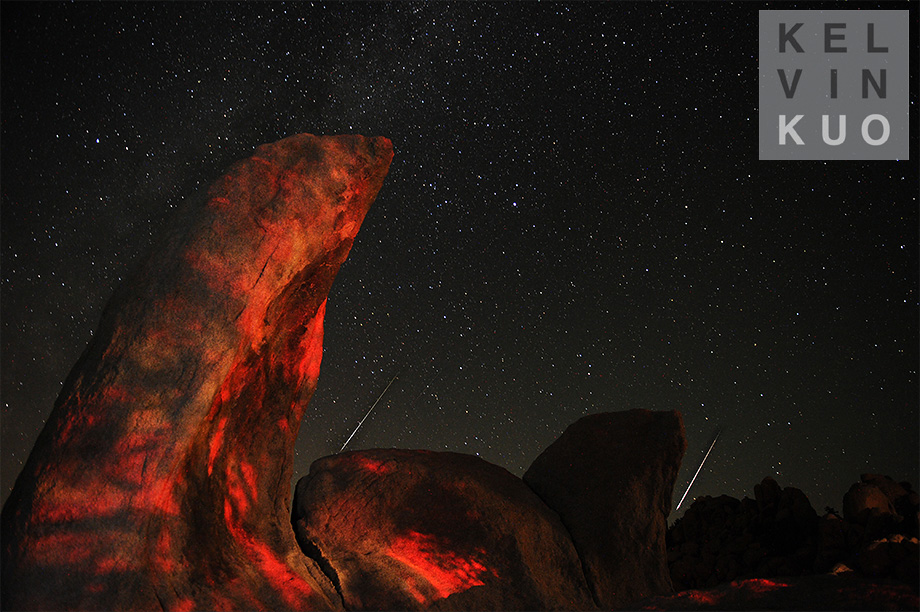 We wanted to explore some of the park the next day before we left that morning. We woke up at the crack of dawn and also was able to see the sun rise. This place is really an alien planet. I bet Dr. Seuss found some ideas from here.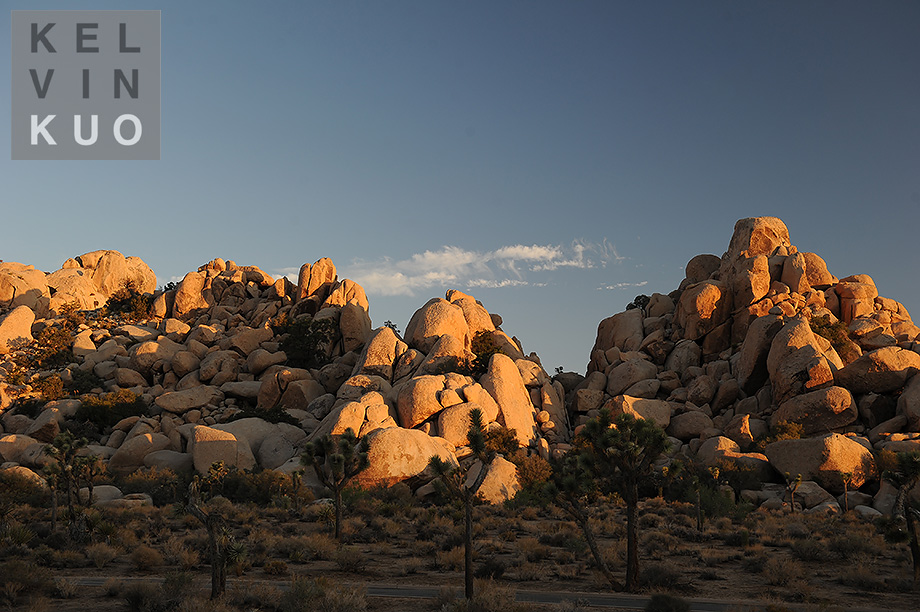 The site… where we tried to stay up to watch the stars.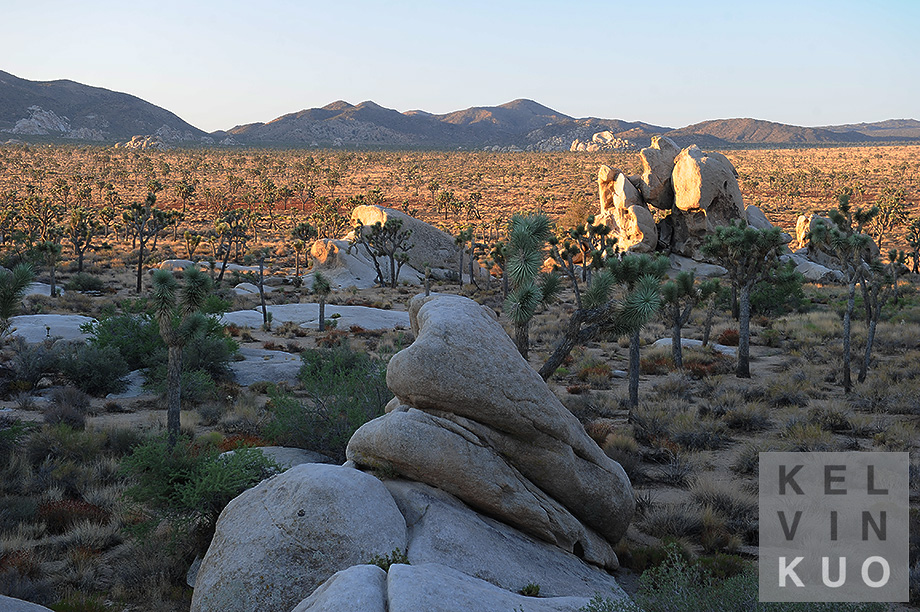 A little bit of scrambling up rocks.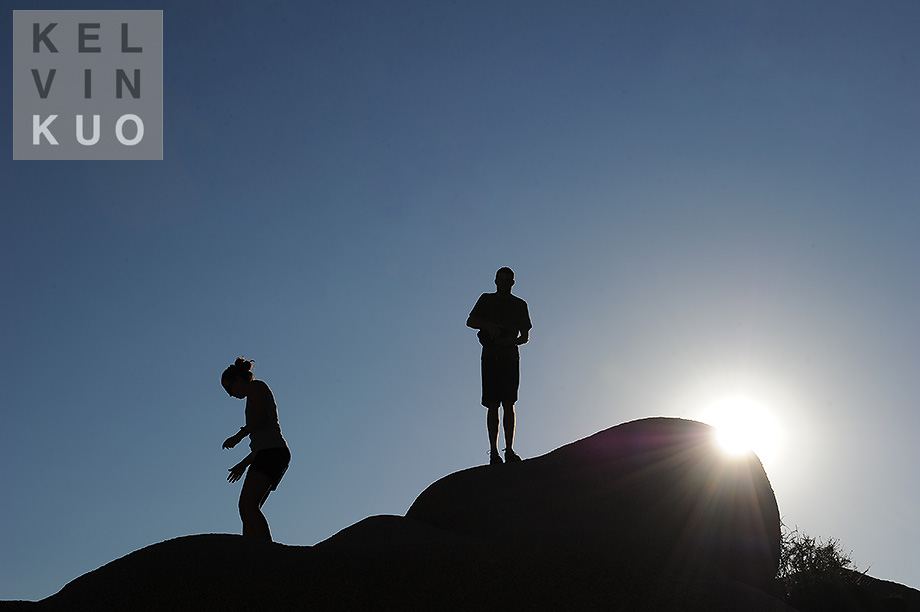 We also went to the Cholla Cactus Garden again, I love these things.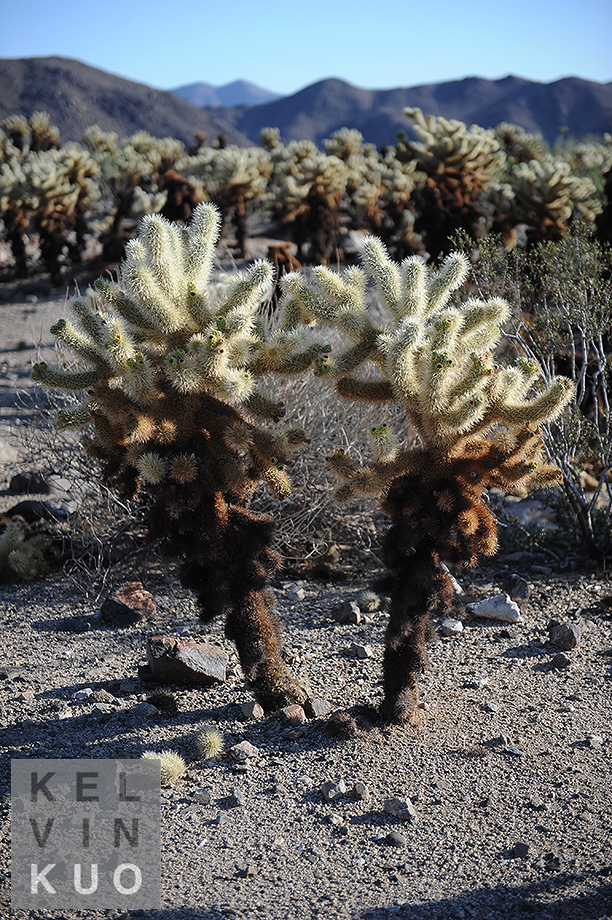 Joshua Tree wildlife.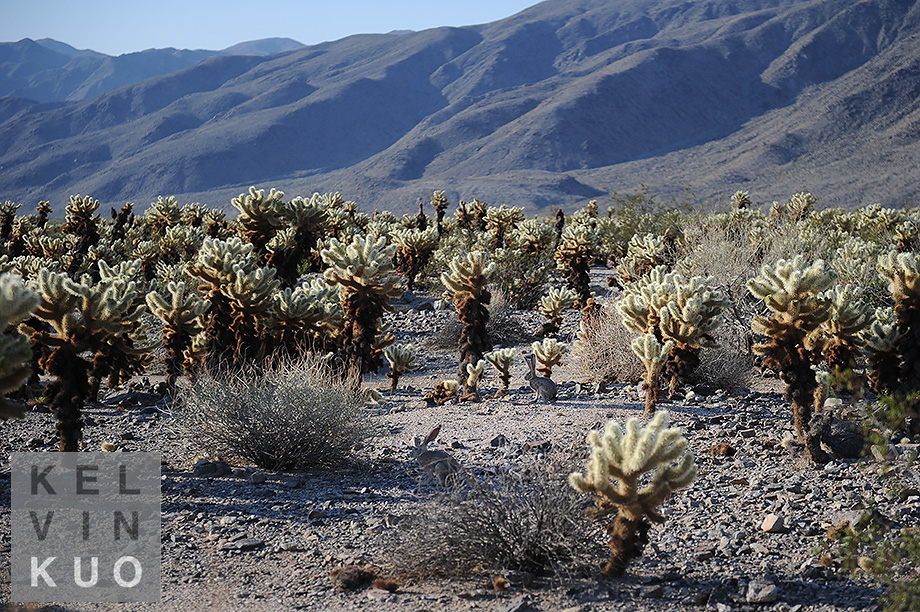 ---
---
You might also like
---