Upon first arrival in Suzhou, we headed off to one of the engineering feats that seemed to be boasted about. We were lectured on this engineering marvel, the Suzhou tunnel bridge. Although there was a miniature figurine of what the bridge would actually look like, we were only able to see a small section of it. We were taken upstairs to look at the view of the bridge from above.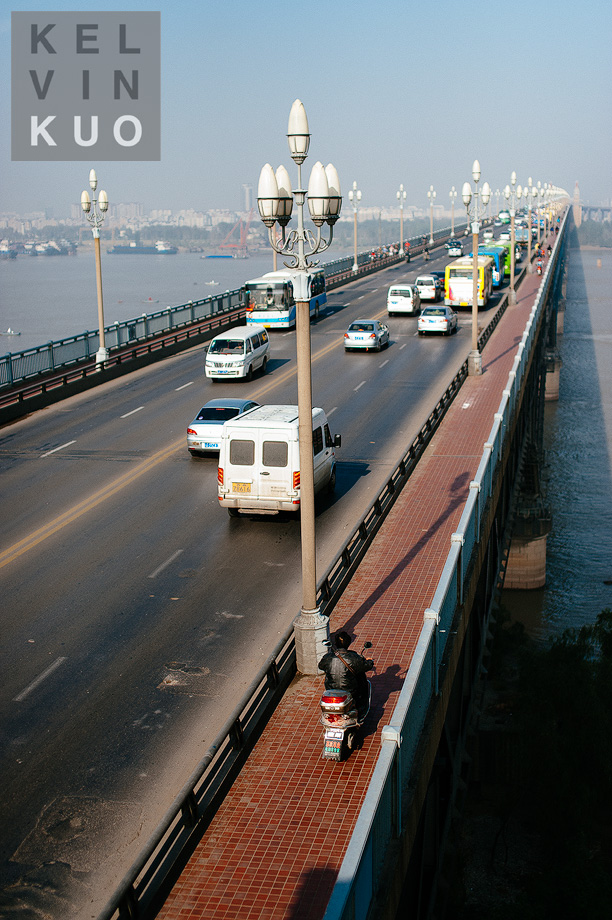 It didn't seem like a large attraction, maybe it was meant for the tours only. Or just as an opportunity to sell some more merchandise below.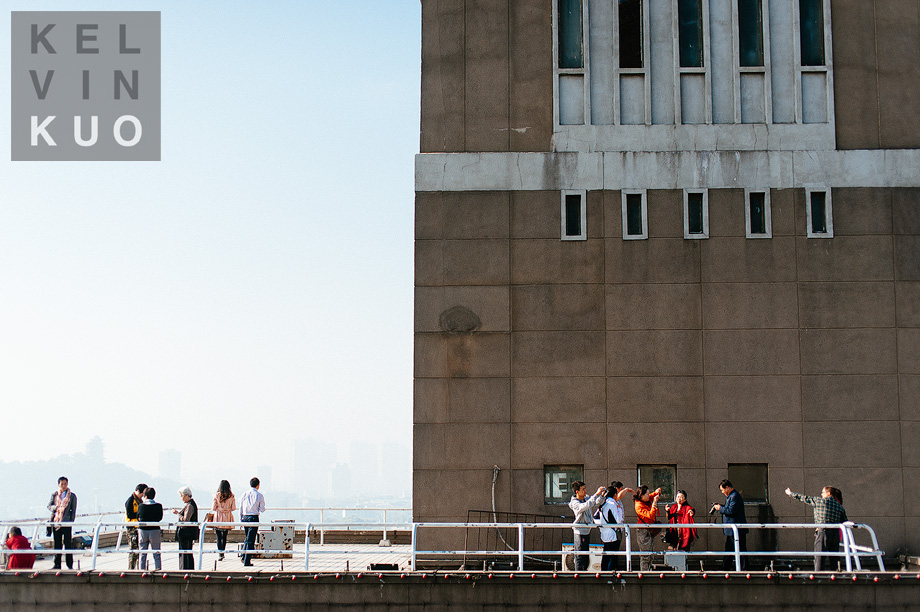 While perusing the glass paintings below, I decided to go around and get a few more interesting shots. I found these mops perfectly laid out and different from the American counterpart.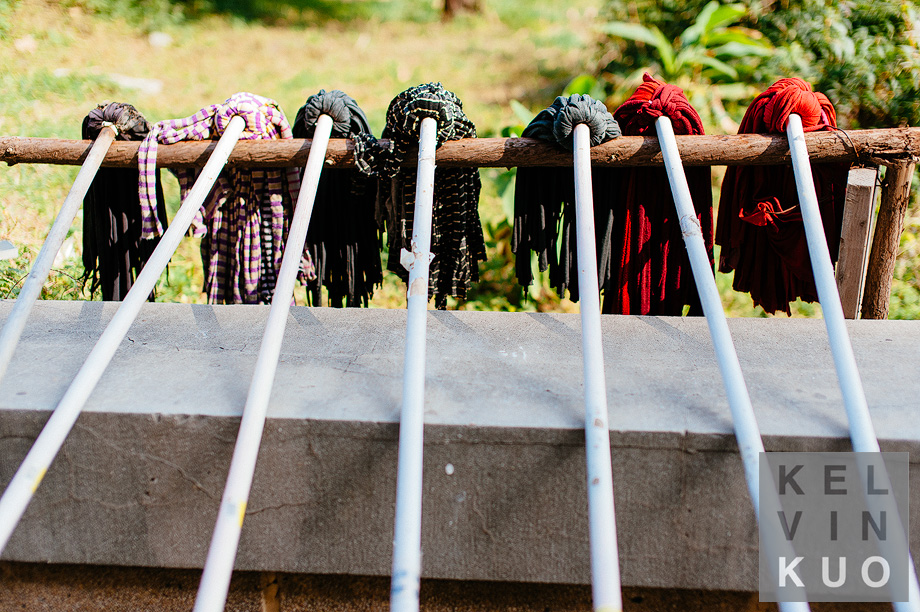 Jade Buddha, inside the store. I had to find something they would let me photograph.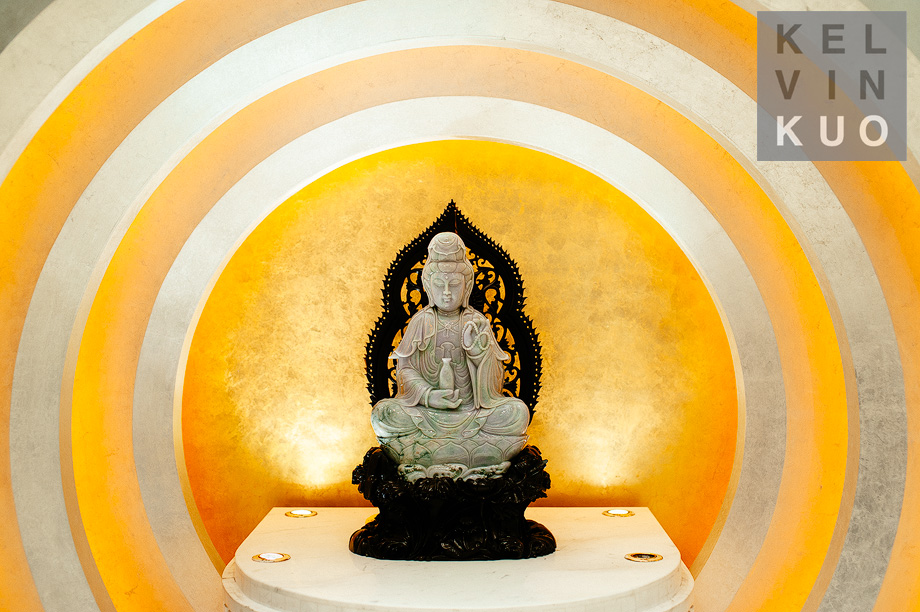 Next we were headed off to another attraction. We stopped a few blocks away to unload and I found plenty of things to look at. It is great to just people watch in a different country, since the contrast in social norms is so drastic. Here is a motor fruit vendor.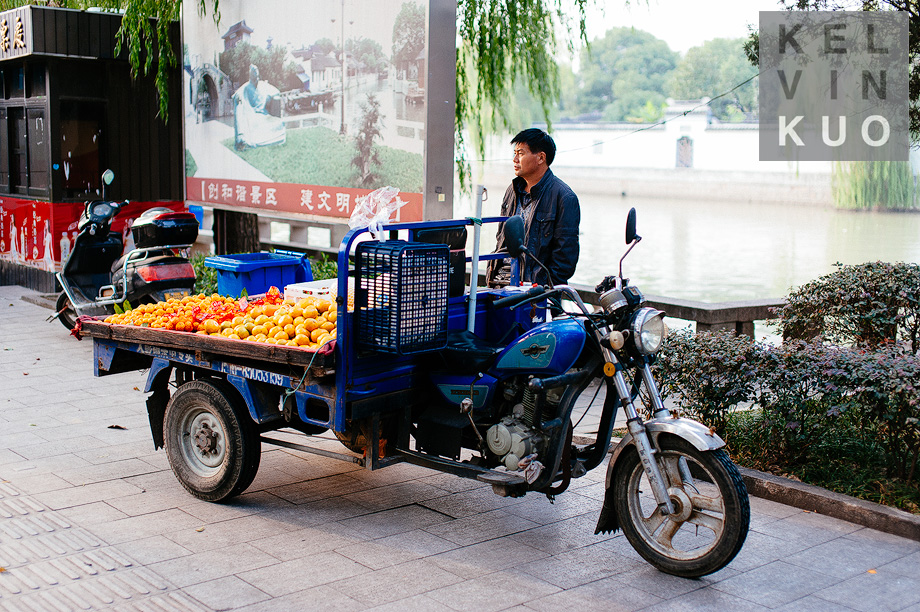 I don't know exactly who these locals are, but their expression is priceless.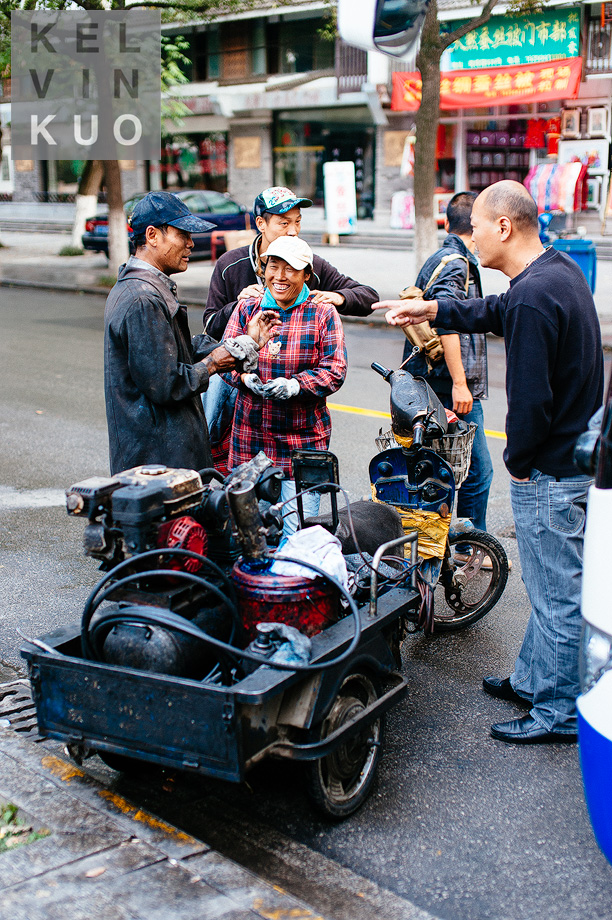 And while we were waiting, Marvin's new challenge for me, single legged squats.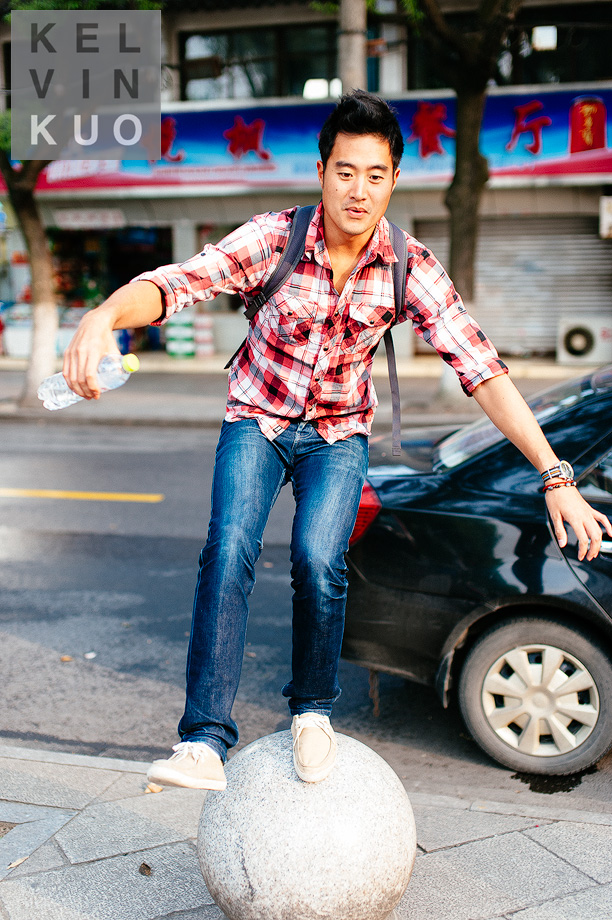 We finally made it to our destination, Hanshan Temple, where we spend a majority of our day.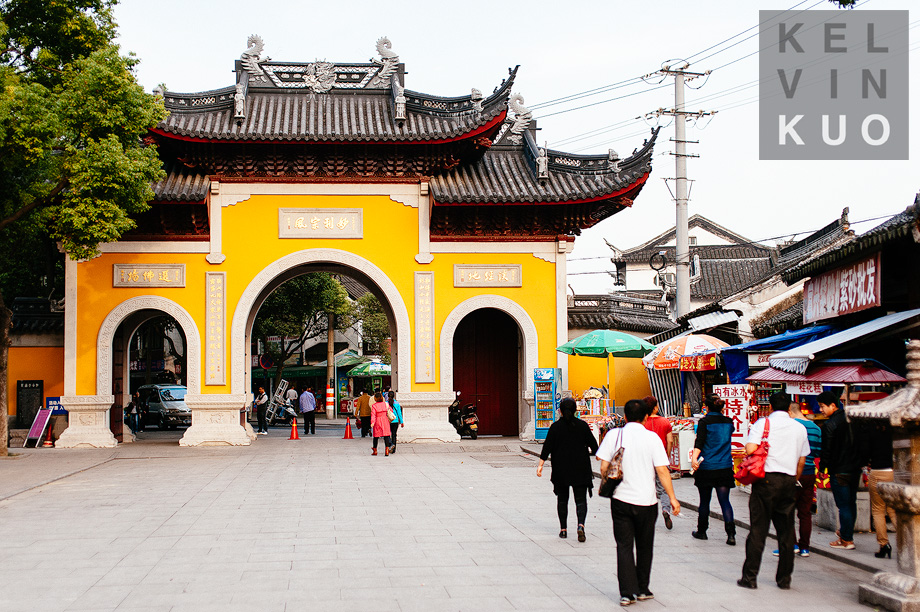 Within the grounds you can see Puming Pagoda.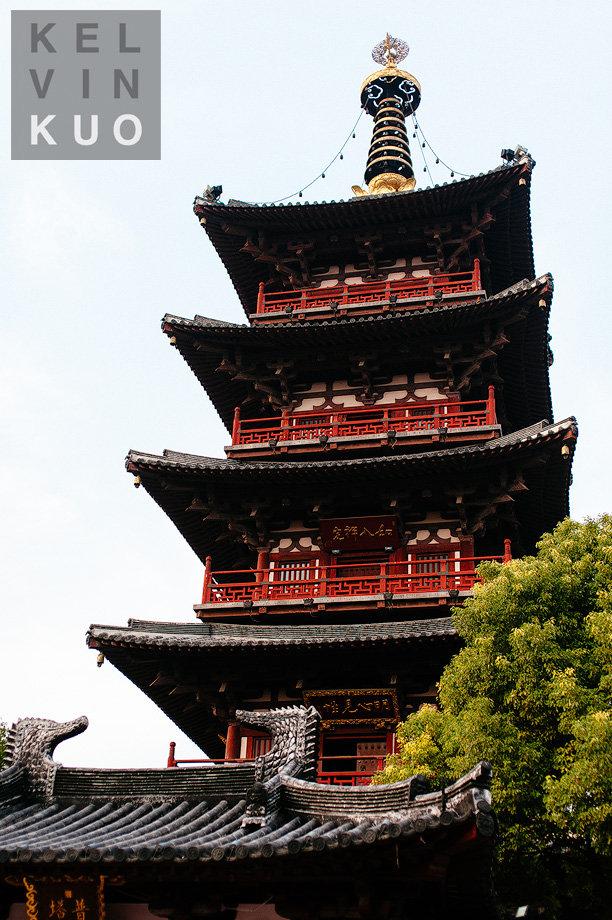 I believe this is the Maple-Bridge of Suzhou.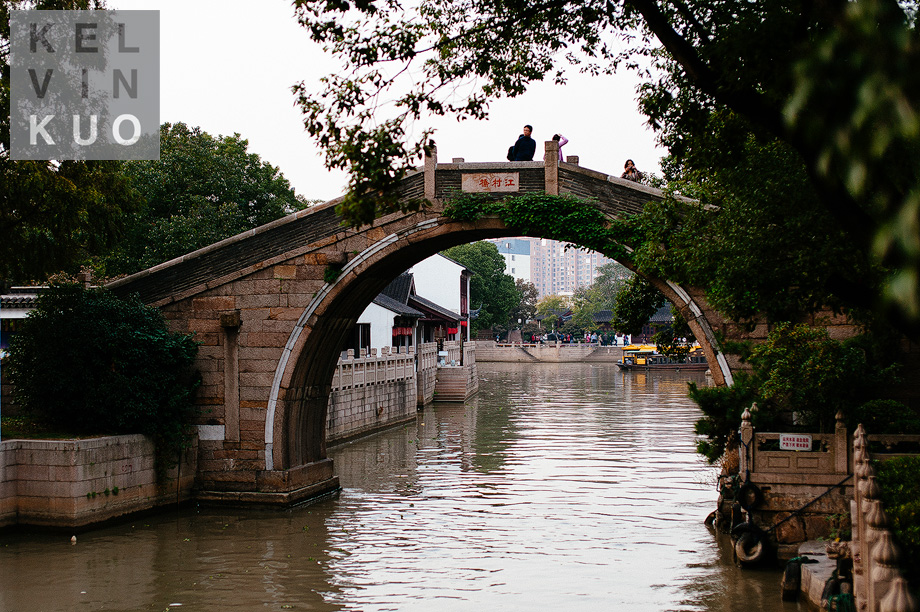 Once we headed into the actual grounds, we were standing right inside the Grand Prayer Hall of Hanshan Temple.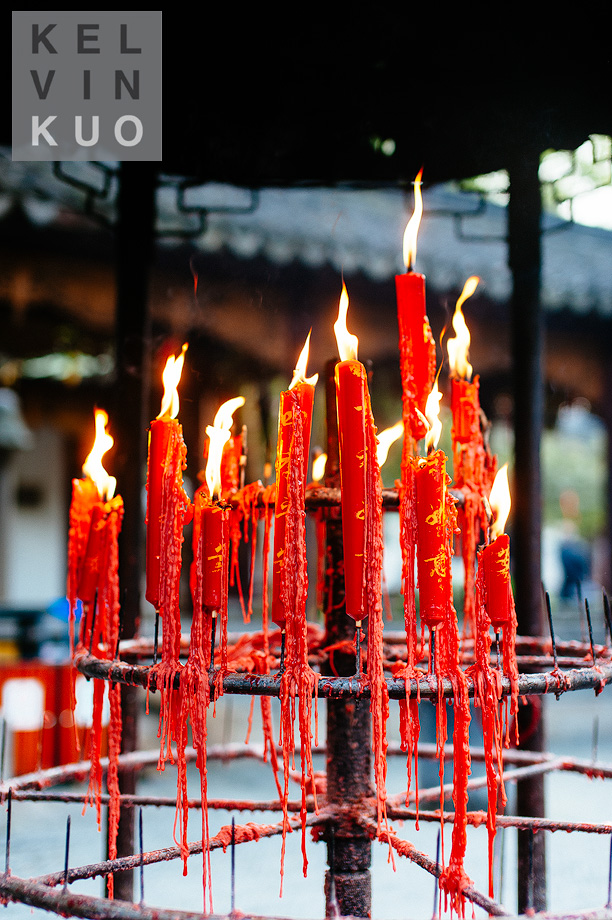 There were ribbons everywhere, these are "used in Buddhist temples to offer prayers to the Buddha, pass on your wishes to the Buddha, love to loved ones, deceased relatives and friends."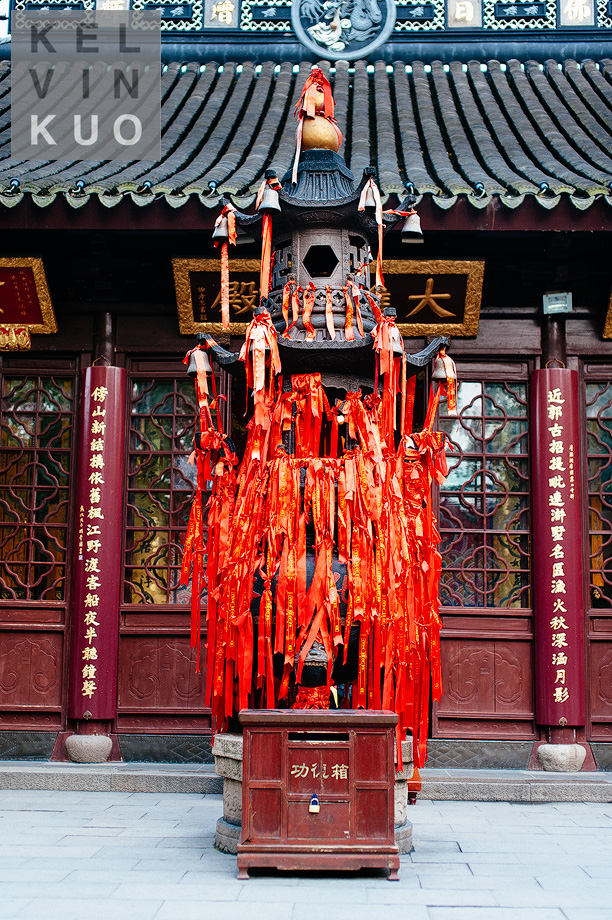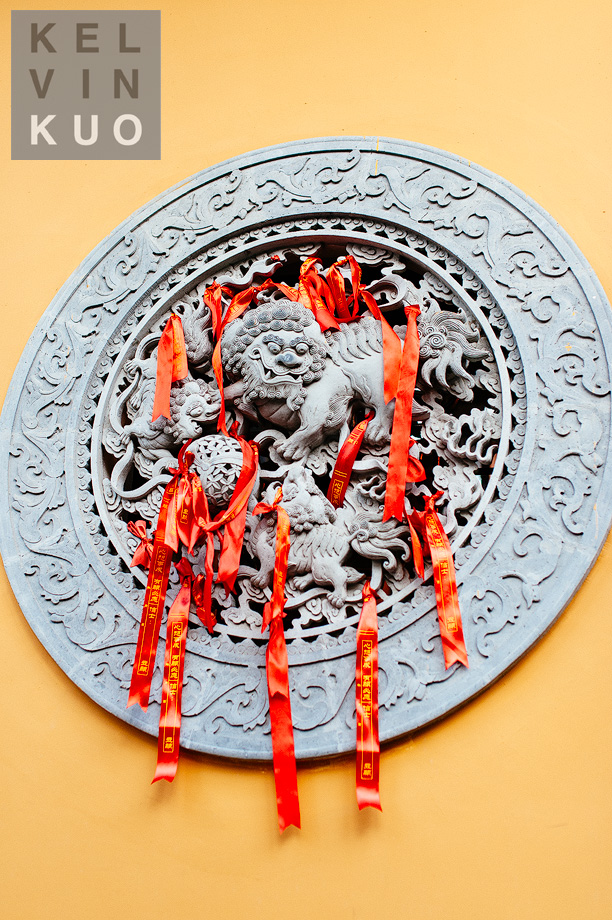 We also found plenty of stray cats.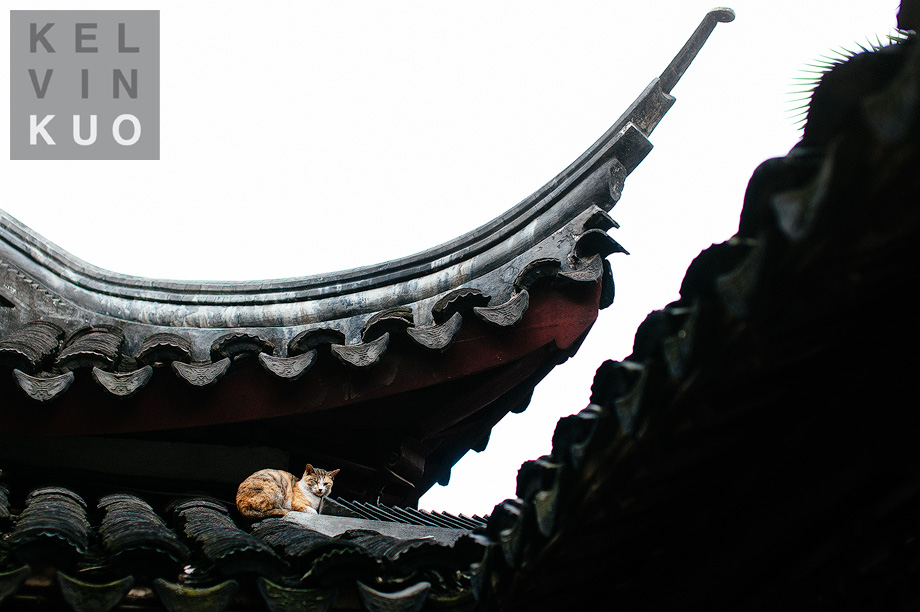 It's amazing to see the workmanship of the past, we see these in ancient cities everywhere. But nowadays we are fixed on cost, not quality.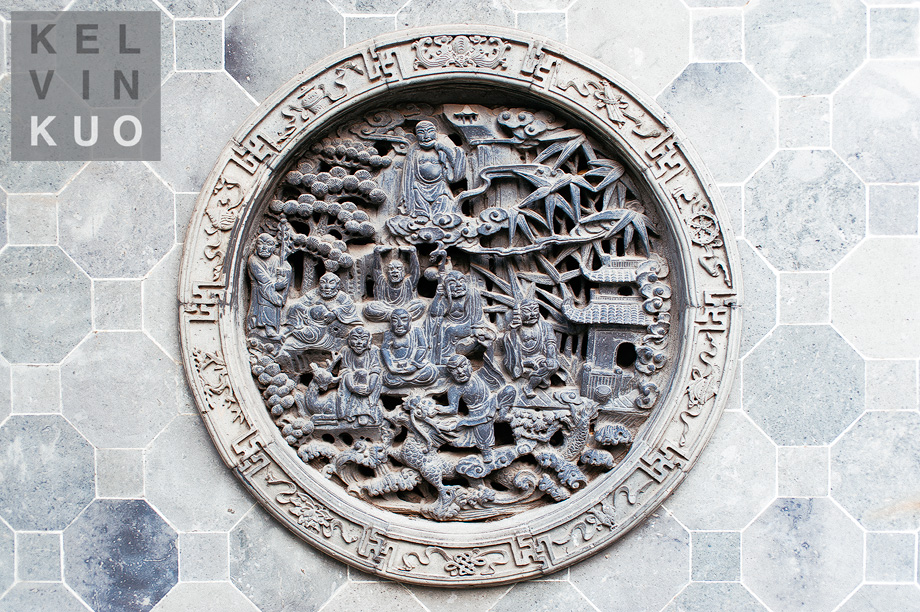 We then headed up to Puming Pagoda for the view.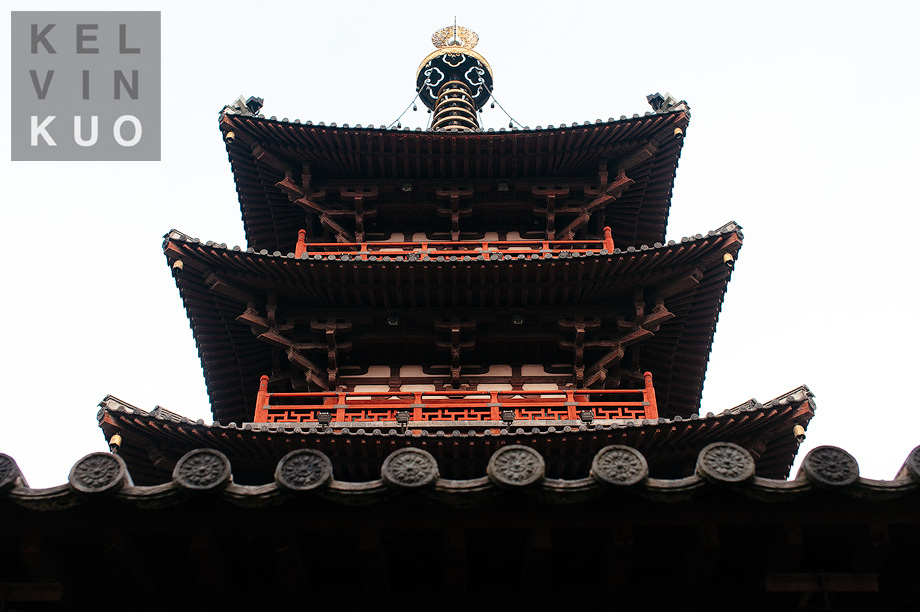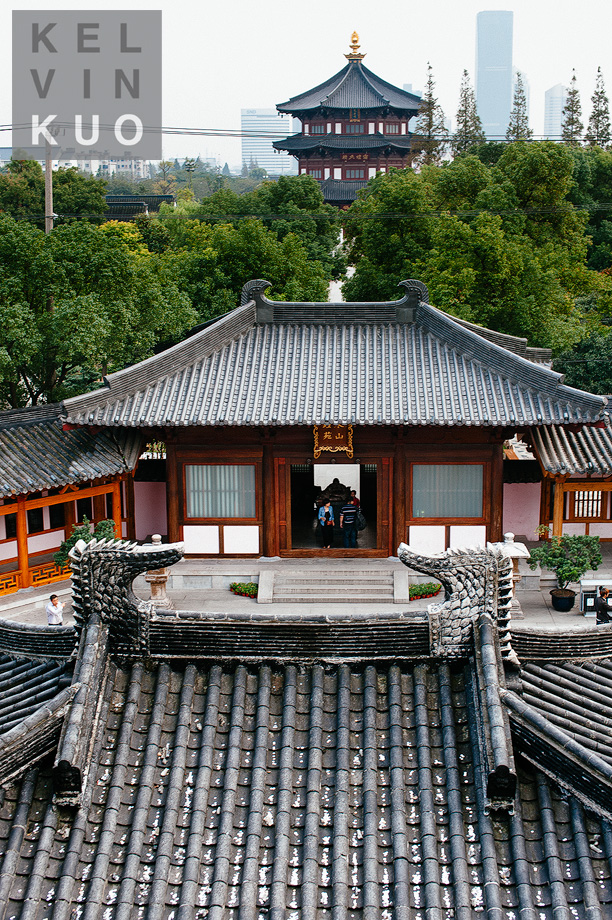 Mom and Dad on top of Puming Pagoda.

As we headed down, I saw this little fellow taking some photos of his family. I was not only impressed by his outfit, but because of how he looked like a little photographer.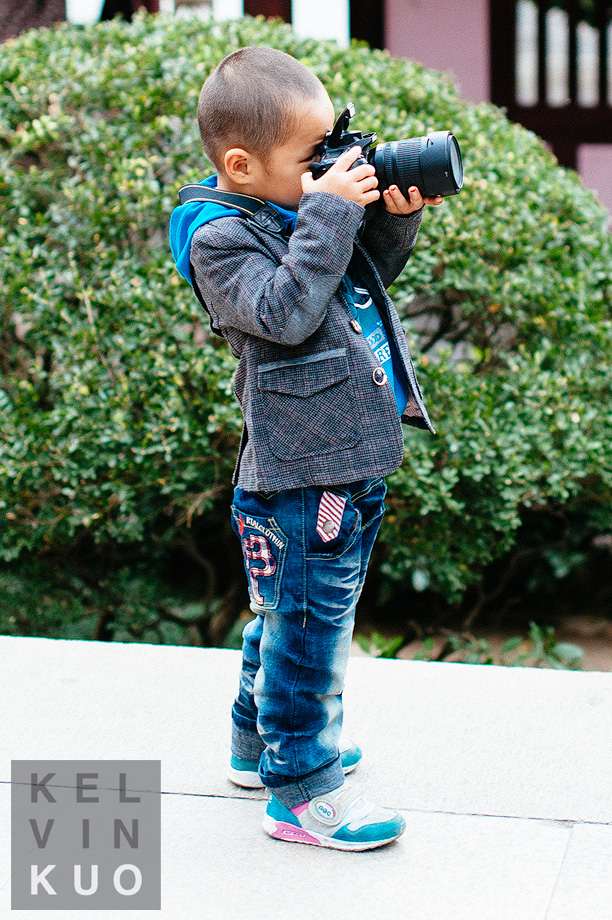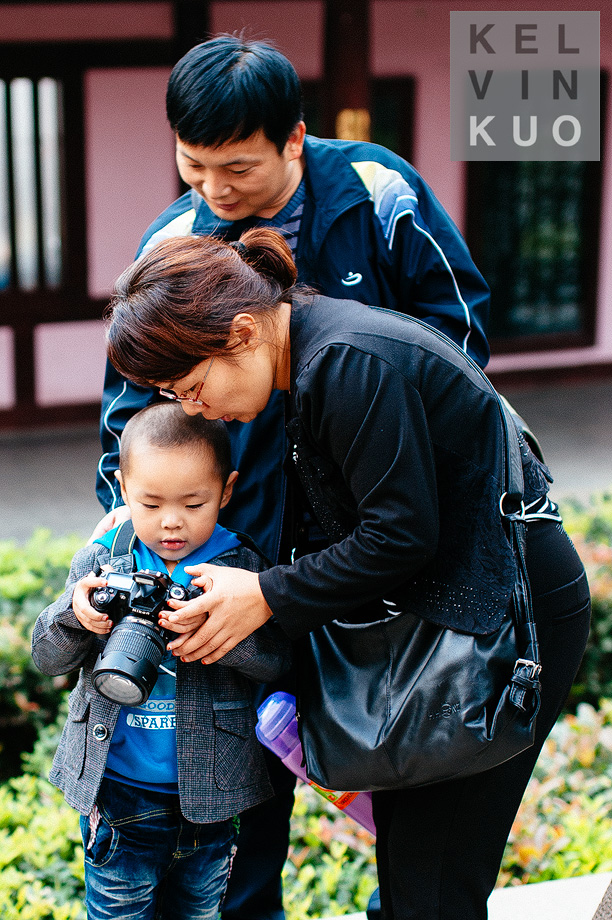 Marvin tormenting the strays.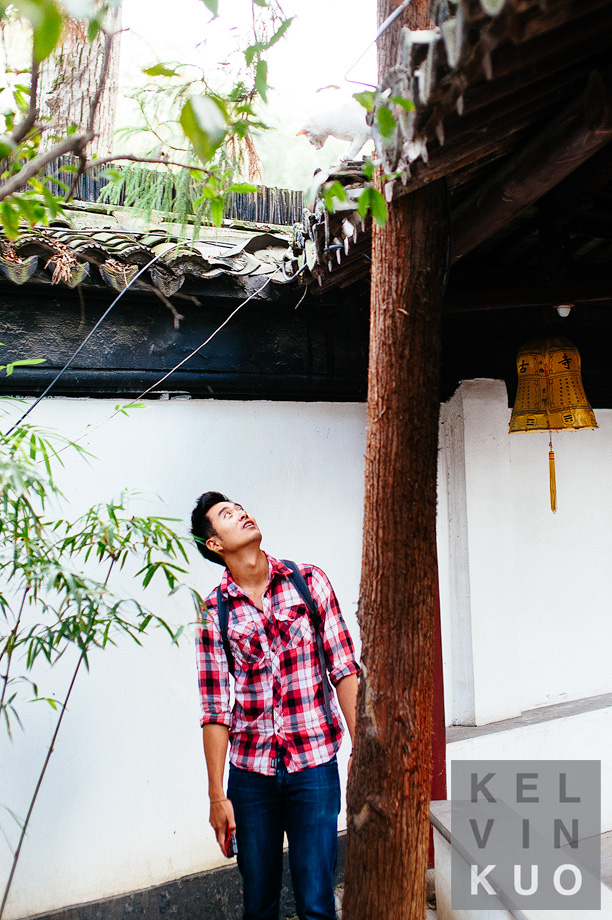 As the night approached, we headed down to one of Suzhou's main attractions, Suzhou Ancient Grand Canal.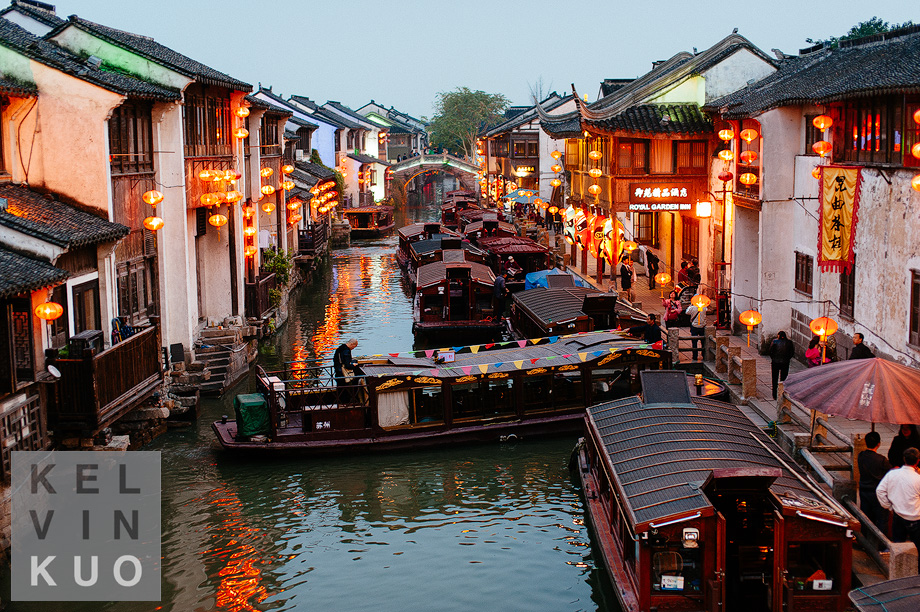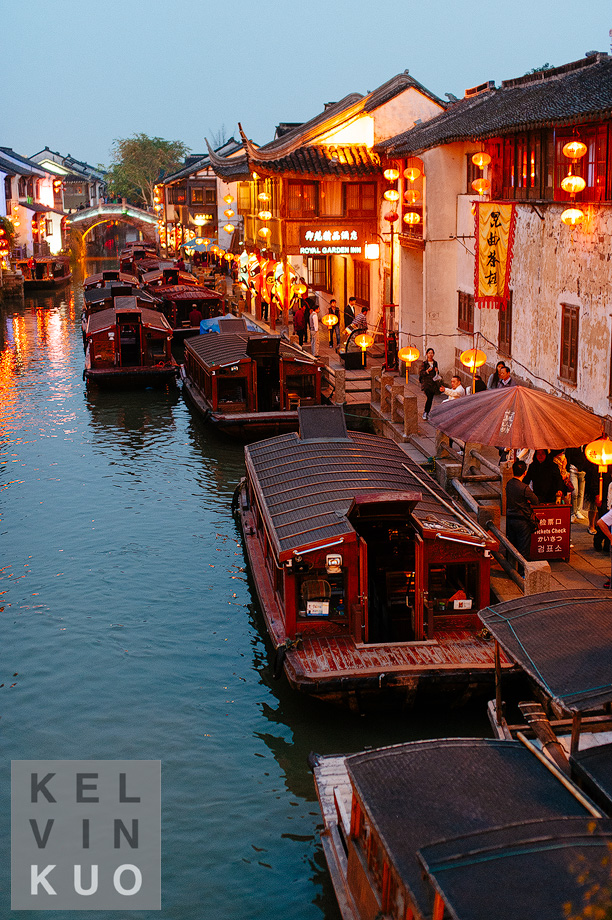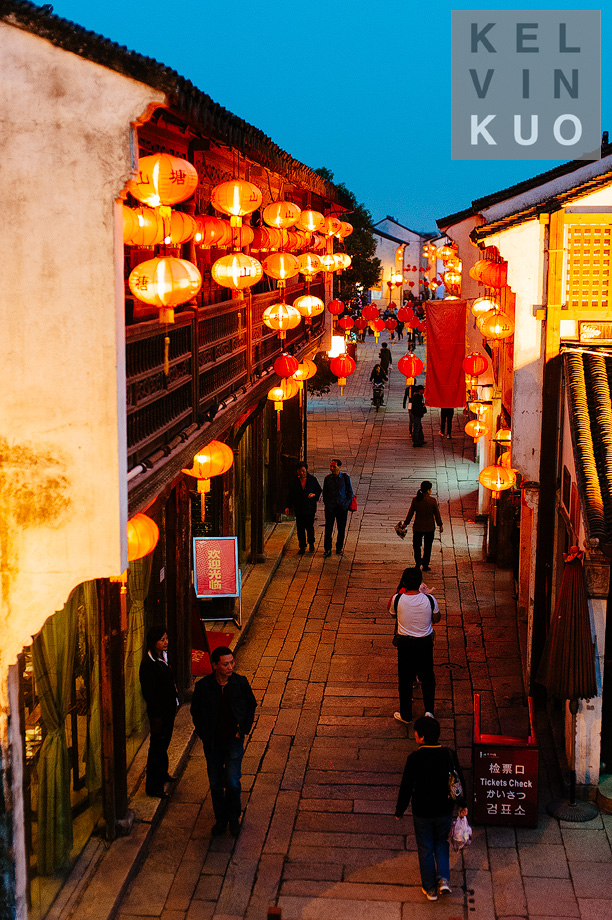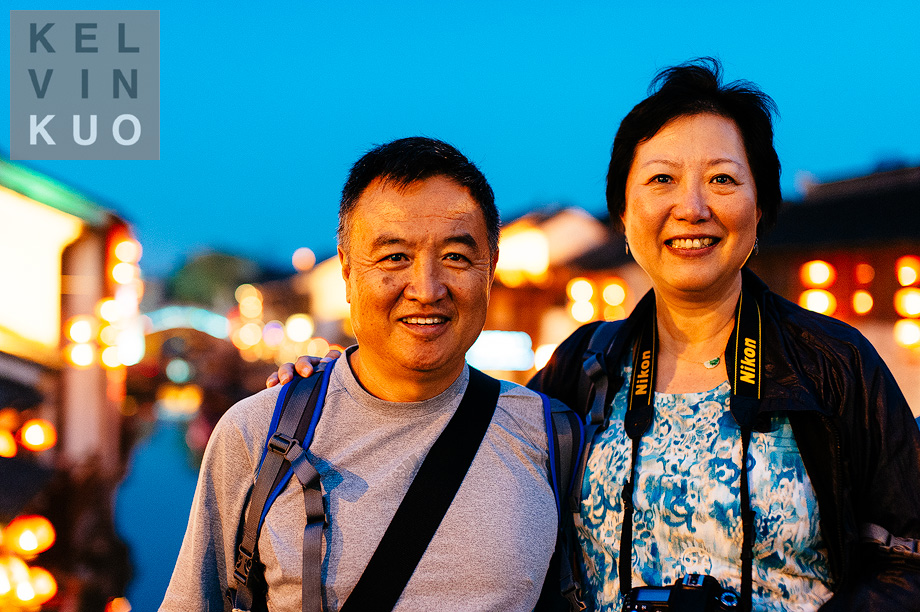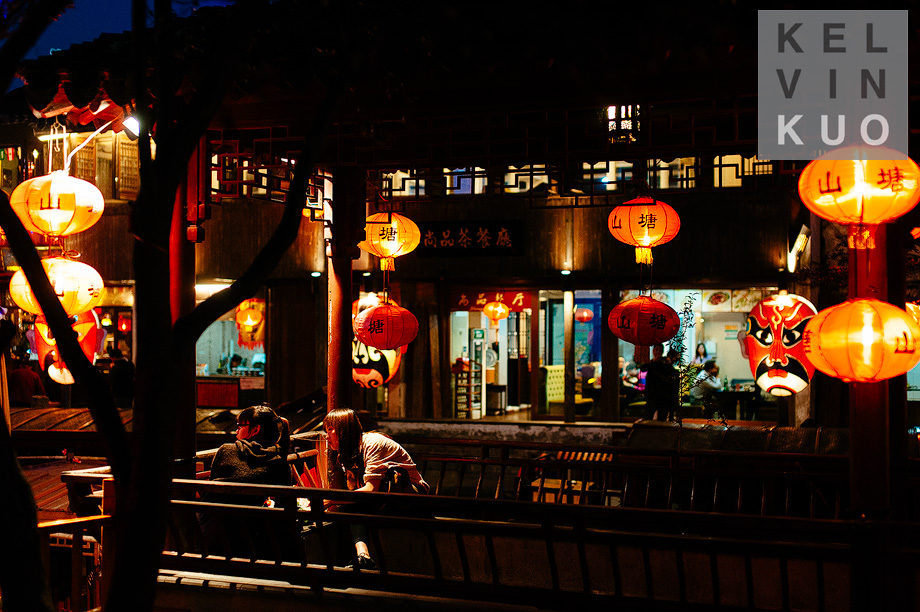 We ended our night by having a little ride in their boats as well, which was a nice way to end the day.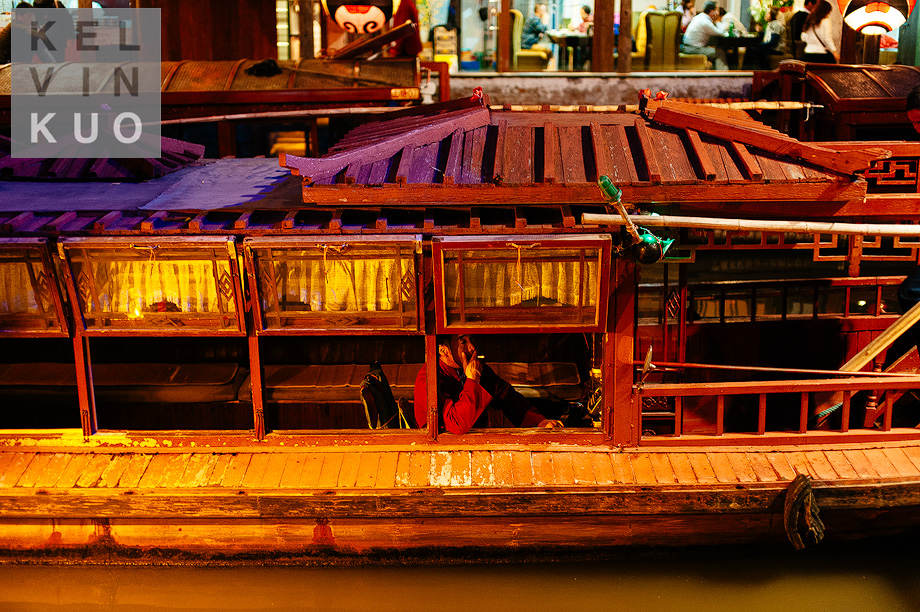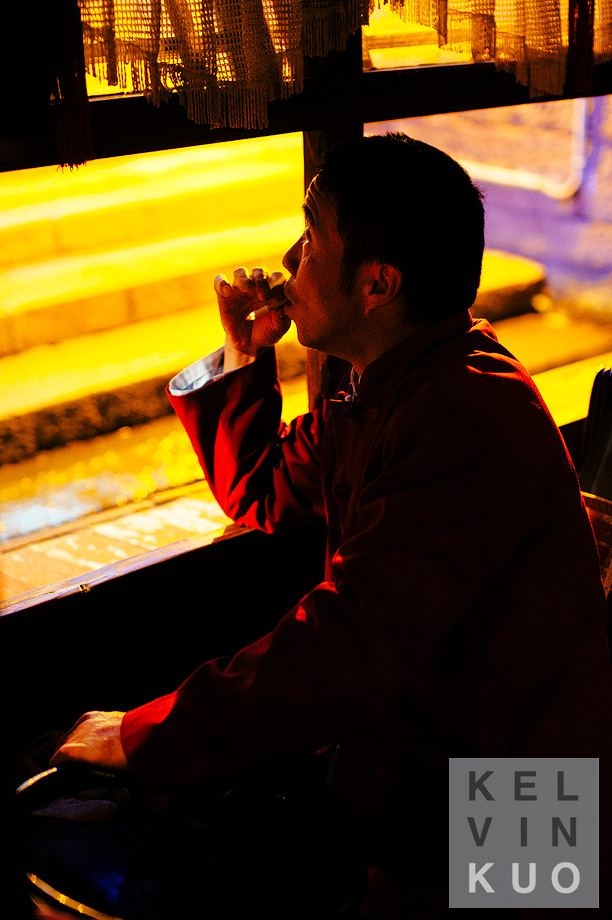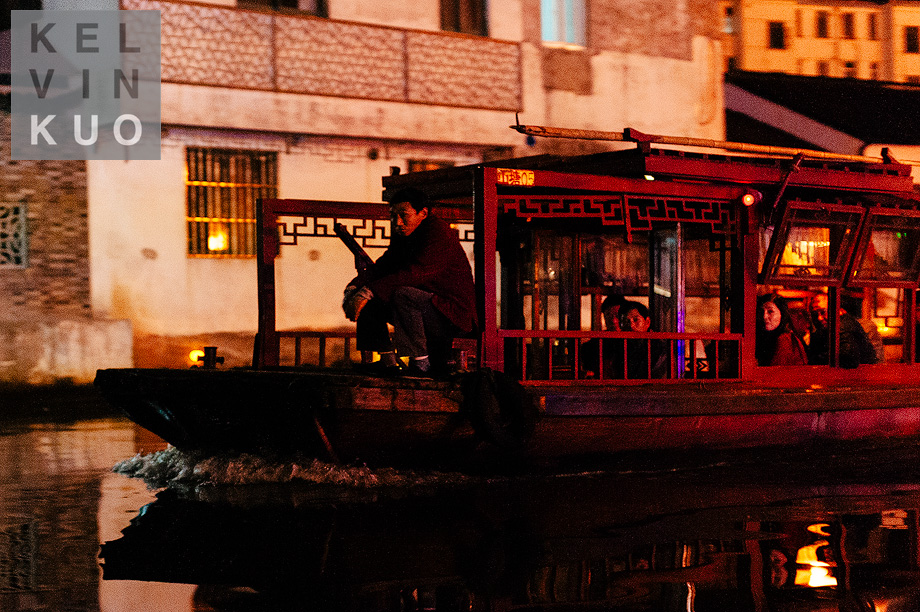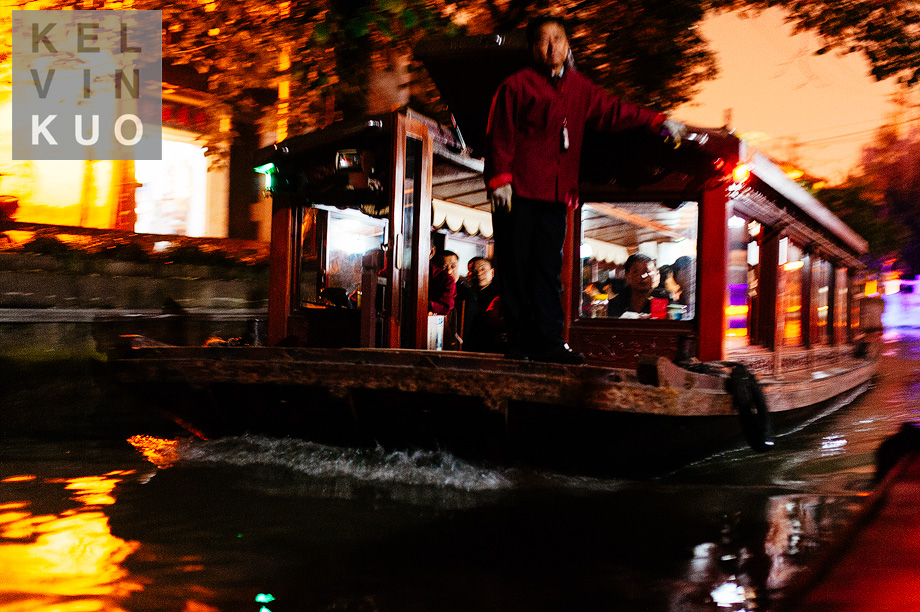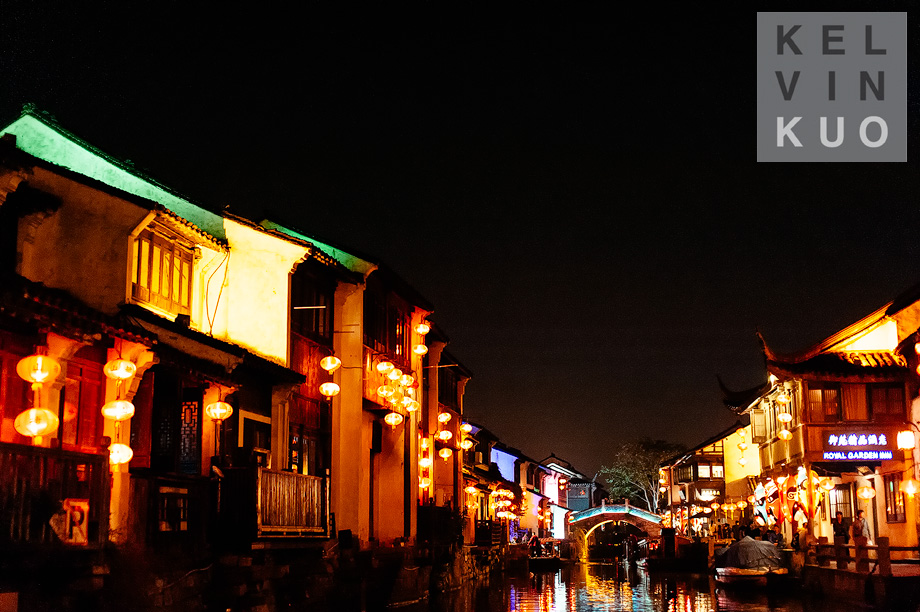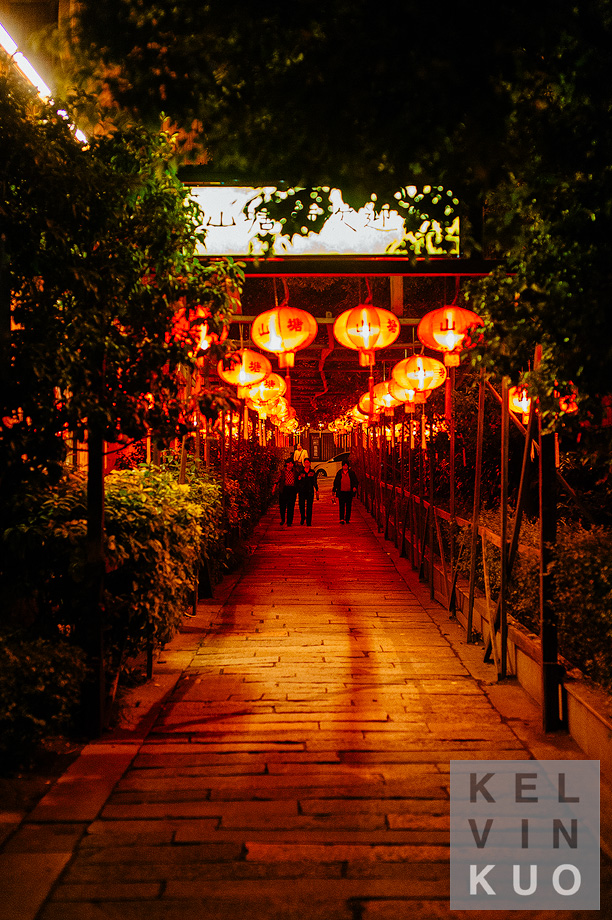 ---
---
You might also like
---