Melody and I were prepping for our wedding last year and wanted to get some engagement shots. Initially it was going to be a beach, dress up theme, but I really didn't think it fit our style as a couple. I really wanted something that represented us, something that we could show our family and friends what we were as a couple. We did take a few shots at USC earlier to get our save the dates out–which I will be posting after this– but there was a collection of photos that Melody really wanted for our wedding site. That is when I decided to go to Death Valley National Park, and experience this park with her for the first time. It was so fitting, adventuring and enjoying nature. We ended up driving to Death Valley on a Friday night and got there really early in the morning. I opted to spend the night in the car to capture sunrise the next morning at Zabriskie Point. The next morning arrived, and we didn't get up until the first few cars were there. It wasn't really crowded this weekend, and it gave us a lot of opportunity to get some great shots at Zabriskie Point. I ended up waking a little further in to get a new perspective on the place.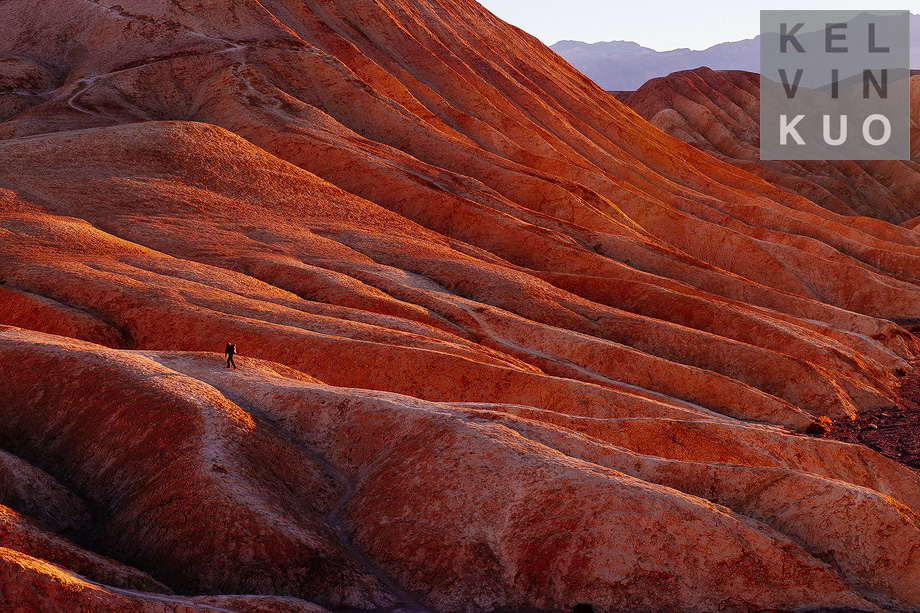 I also got the standard shot of Zabriskie Point at the top.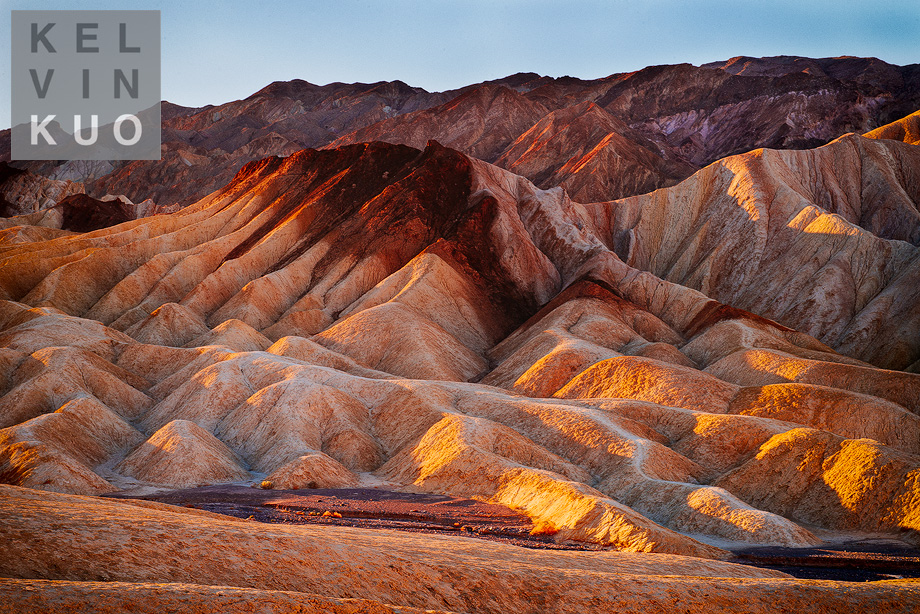 The start of our adventure! The only thing was, it was freezing this weekend and we had to really bundle up.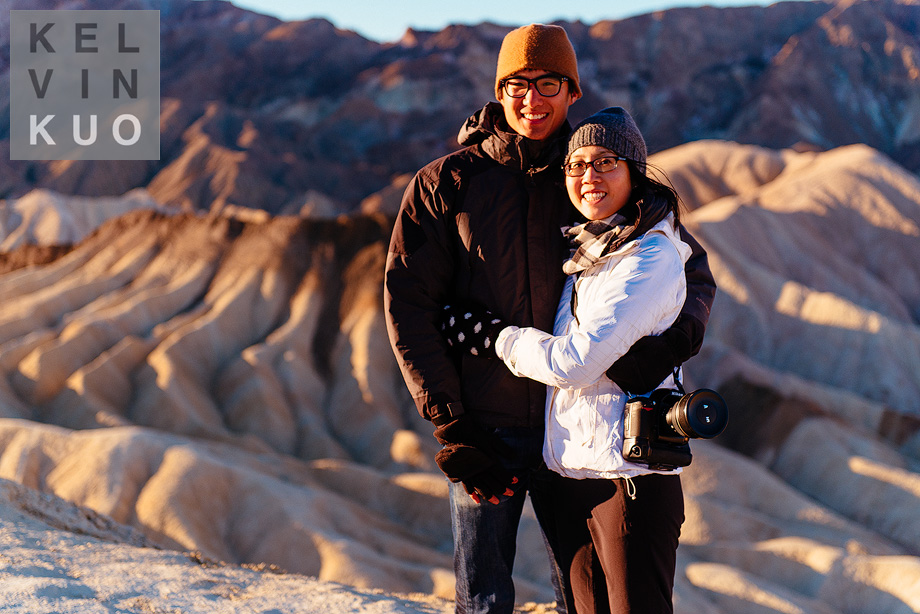 Zabriskie Point from my view earlier in the day.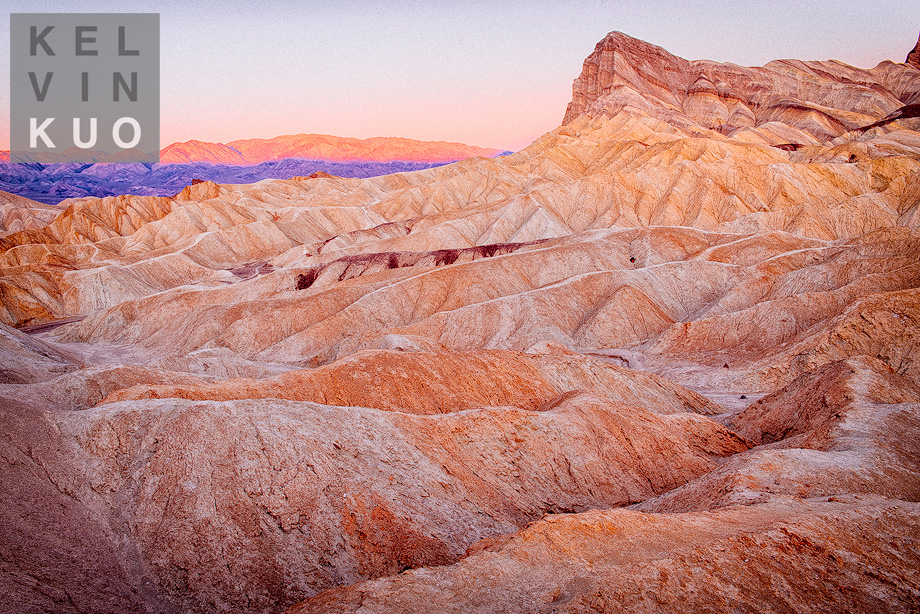 Next up, we decided to go to Dante's View to watch Badwater from above. It is always amazing to see such a large valley, the lowest in the lower 48, from such a high point. Melody walking up the the viewpoint.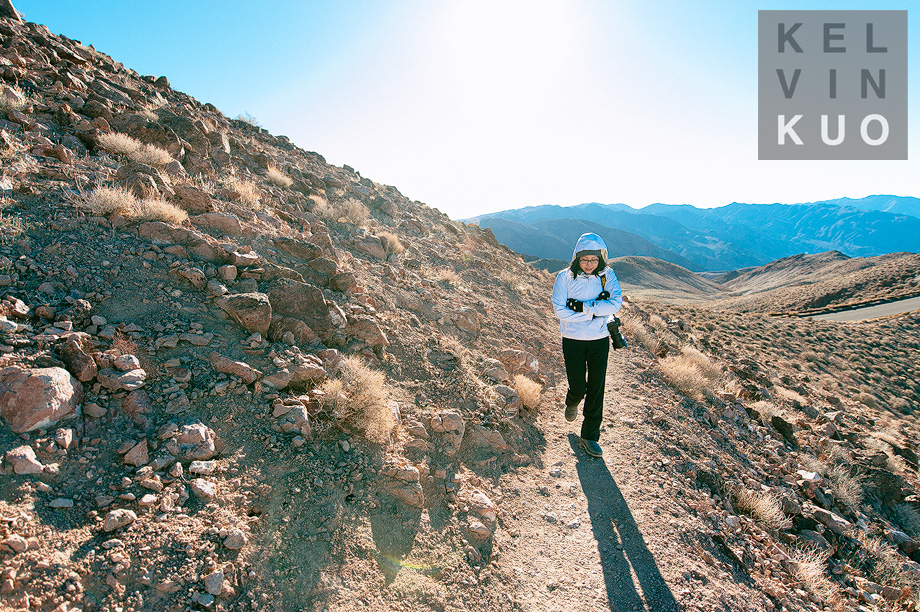 I also ended up bringing my tripod everywhere, so we could get some selfies!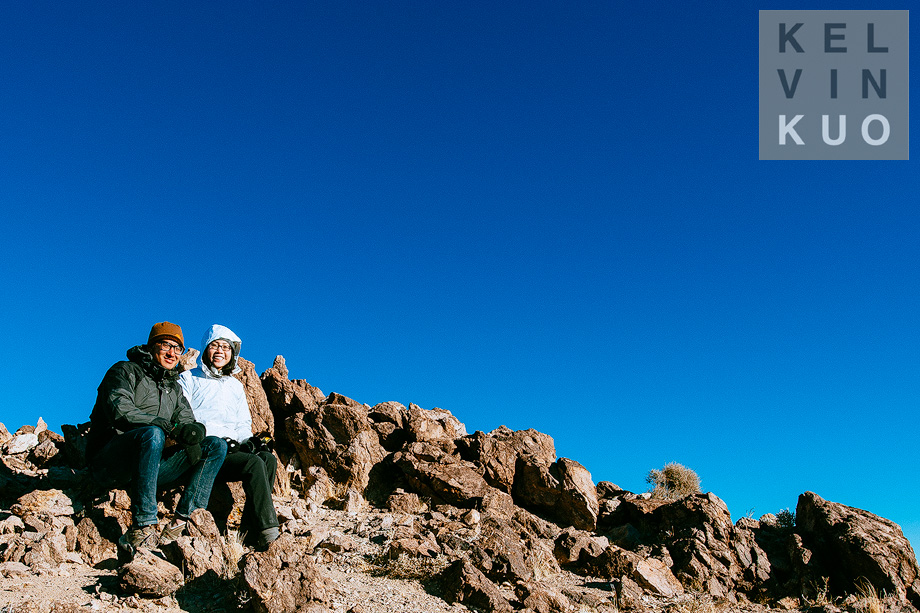 So our first location for some interesting engagement shots was Rhyolite Ghost Town, right at the outskirts of Death Valley. Here we found some really interesting sculptures and also interesting locations.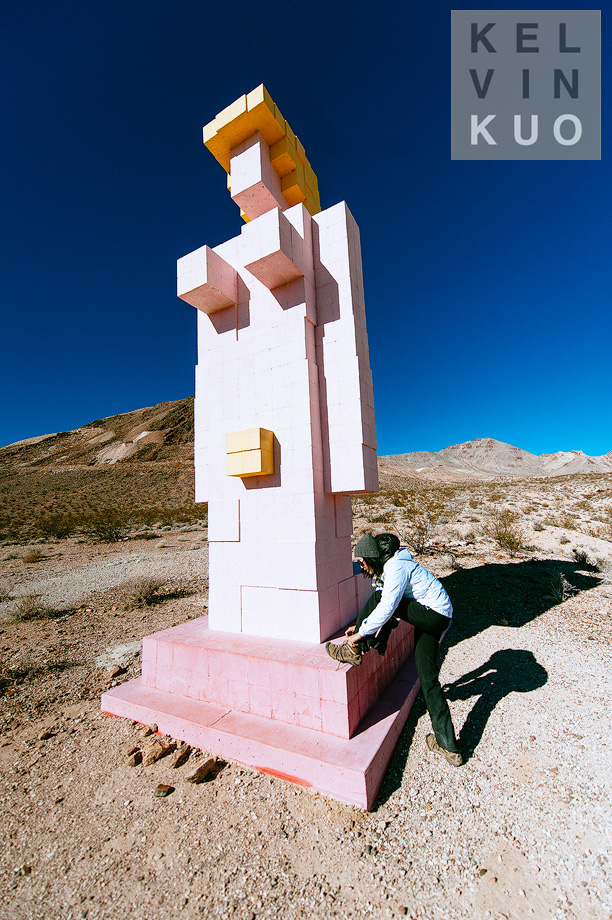 This mosaic couch in the middle of the desert was amazing, the colors completely contrasted the desert.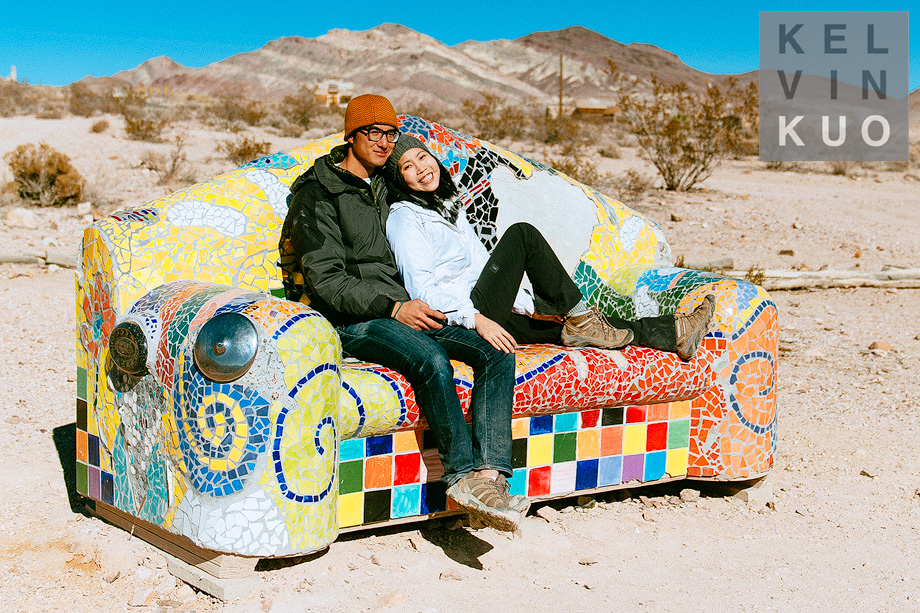 Also the abandoned car with "Love Me" spray painted all over it. I thought this would be an interesting place to get some photos of us.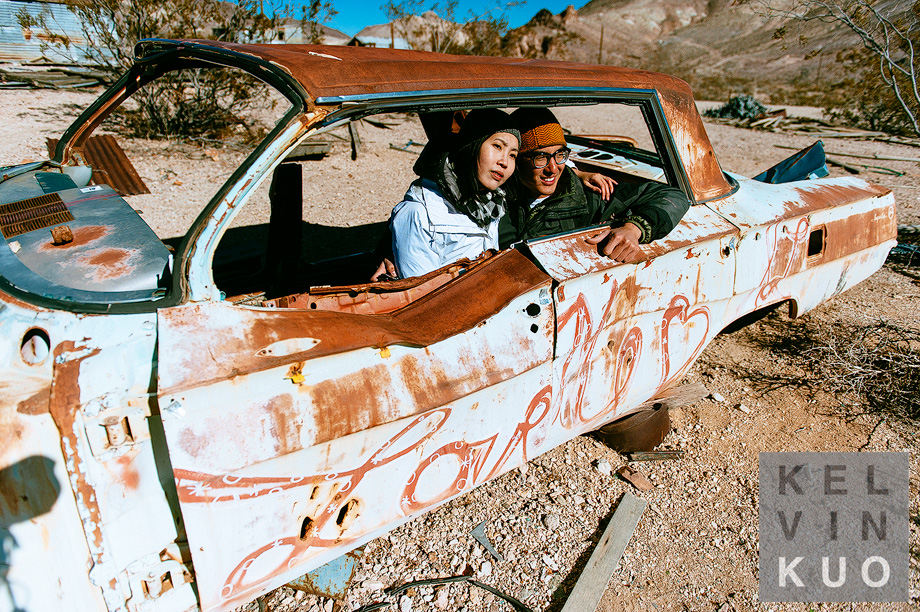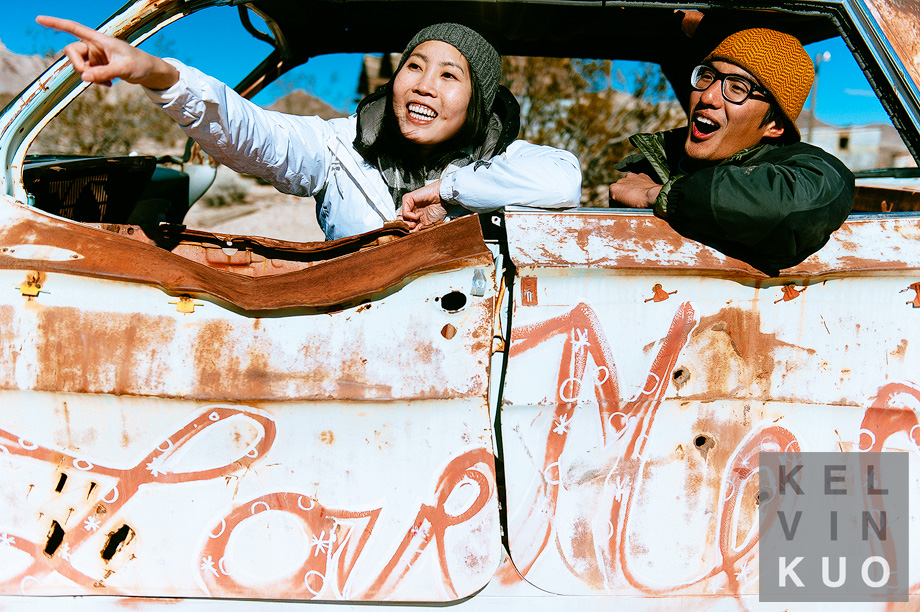 Abandoned Union Pacific trailer, which had an amazing used wood feel.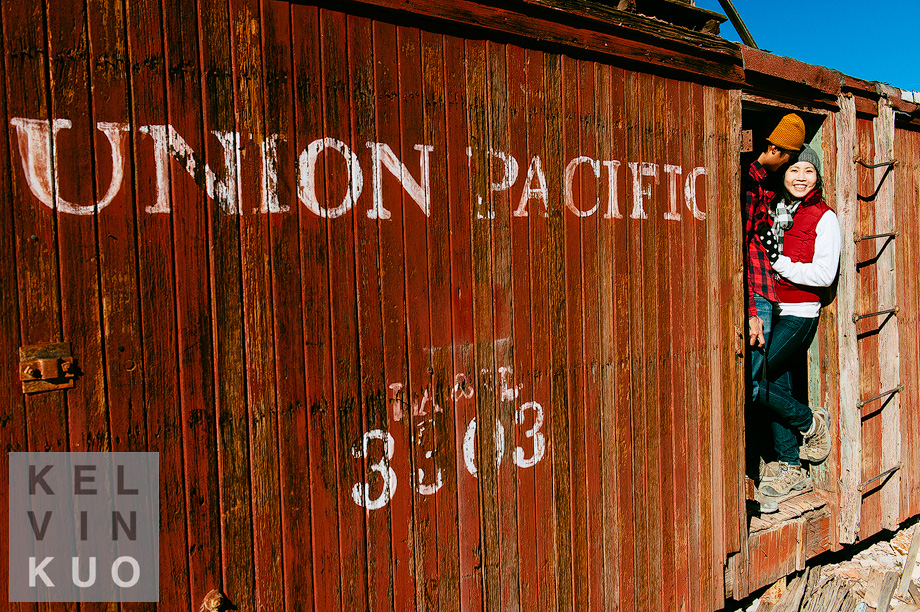 Some play with light.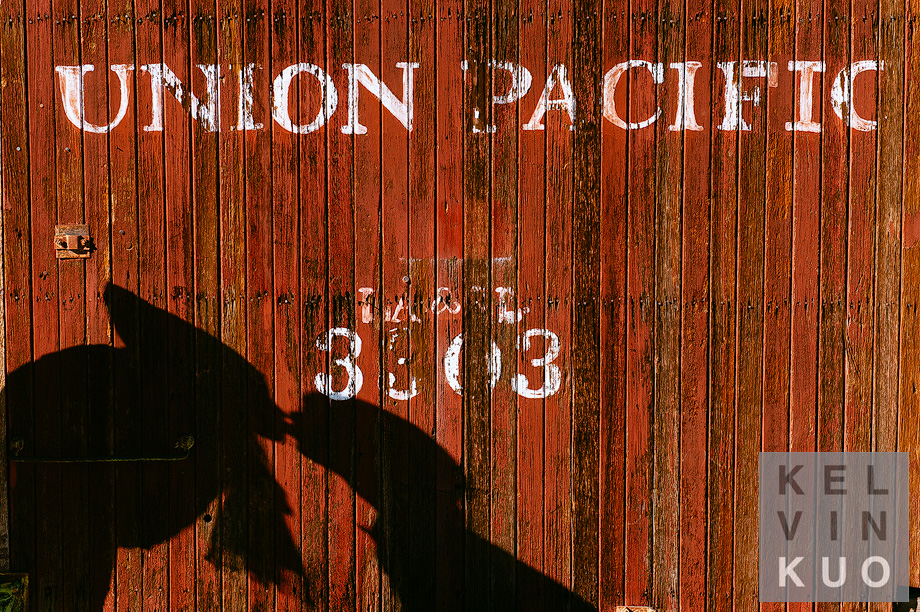 The inside was even more amazing with this really cool blue. I loved this shot so much, we ended up using it as our save the date.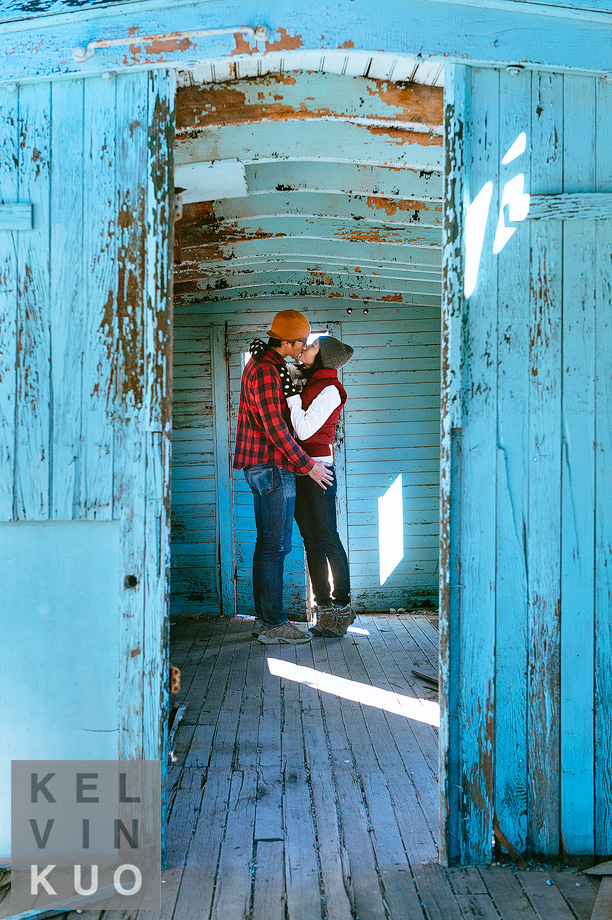 The windows to blow some kisses.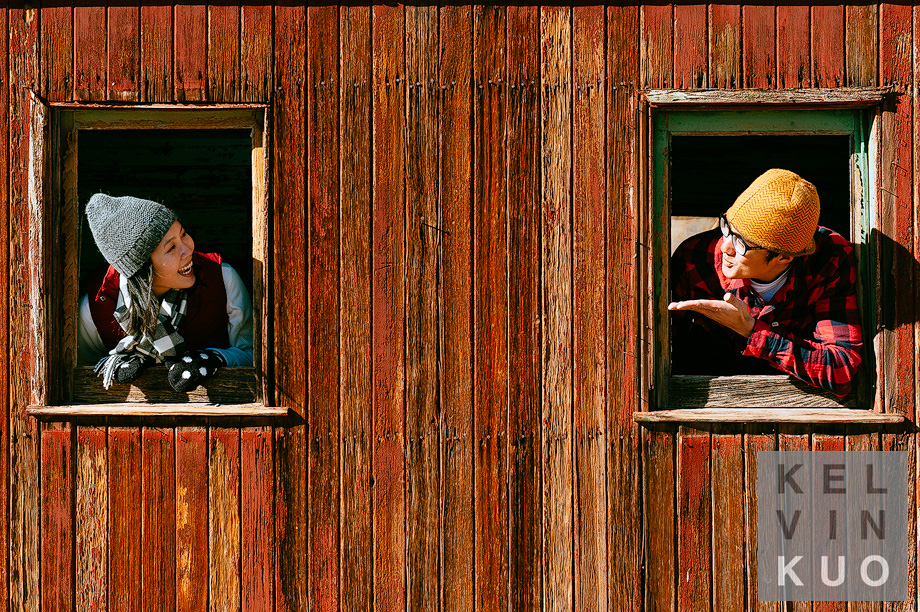 Melody and I ended up also going into some of the abandoned buildings to see if there was anything interested to shoot. It was pretty hard to stand and compose, but still very cool to see.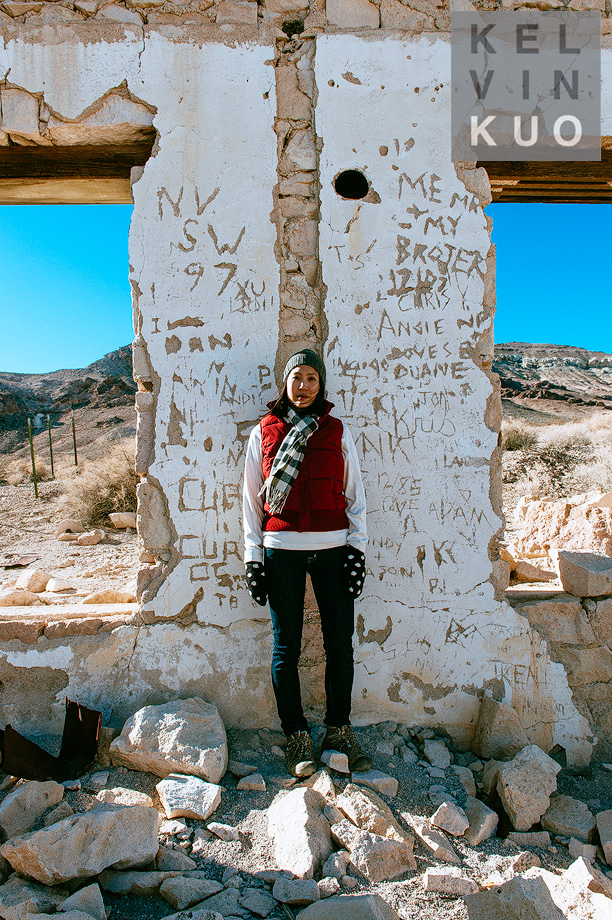 After Rhyolite, we decided to take a ride through Titus Canyon. It gives my car little workout as an off-road location. During my first time in Death Valley, we found several people with standard cars with flats. This is mostly because of their weaker tires. It is definitely advisable to get some nicer tires on this road.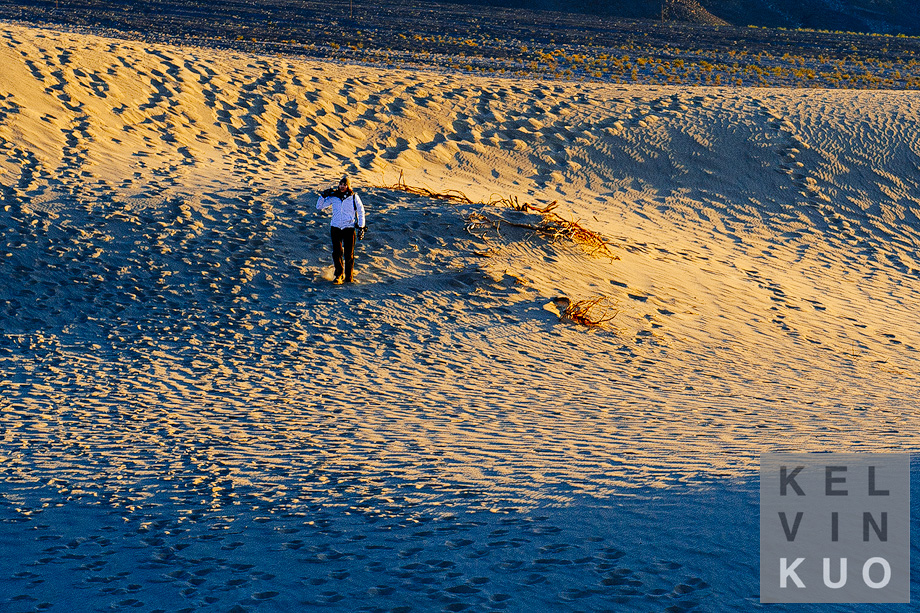 And our sunset location of Mesquite Dunes never ceases to disappoint. This is where I discovered how beautiful such a "dead" place was. With amazing light, there is no way you can come out without a great photograph. I decided to go ahead of Melody to chase the light and some pristine sand dunes.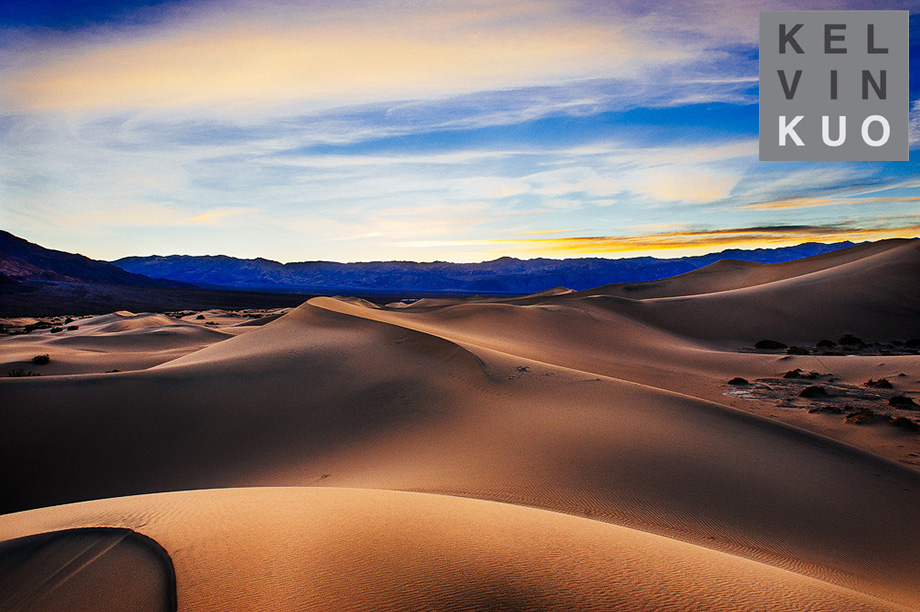 Mesquite Sand Dunes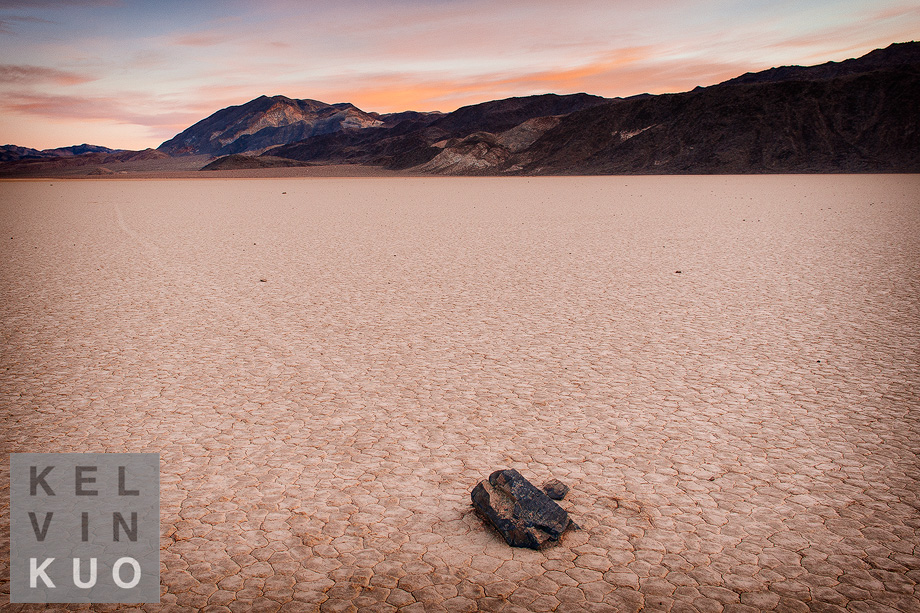 After we watched the sun set, we set off on another adventure all the way to the racetrack. It is always a really tough drive, with washboard roads and sharp rocks. It nearly took us 2 hours to get there even with my 4 wheel drive car. Since we were looking to get some sunrise photos, we decided another night in the car was needed. We never are disappointed to sacrifice for the beauty of nature, which was a little tougher for us this night. It ended up being around 10 degrees Fahrenheit that night and all my windows froze over from our breath. When I woke up, I needed to go to the bathroom and the instant I walked out, my snot froze to my nose and it was miserable. But the light later that morning was impeccable. I came back to the car after taking these shots with numb appendages.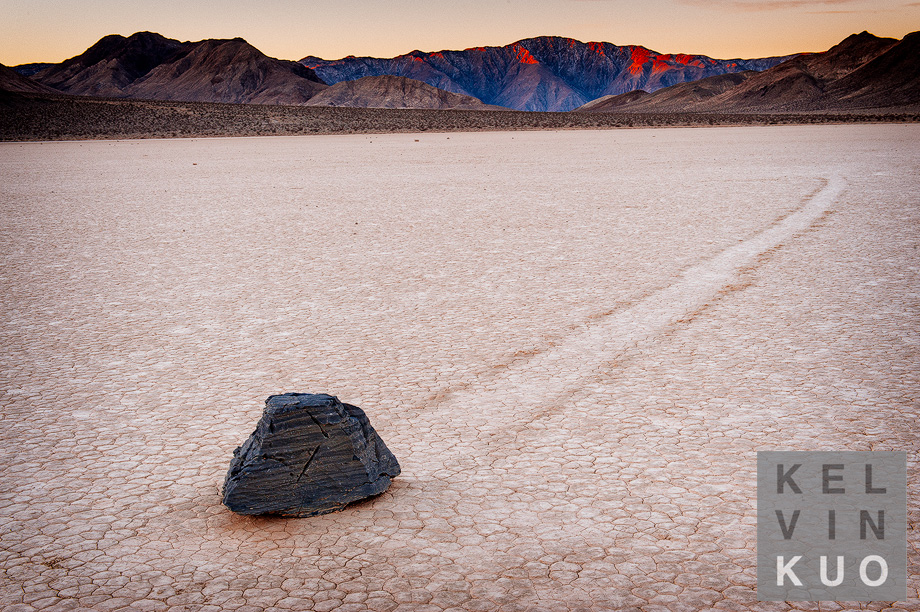 The Racetrack's desert floor.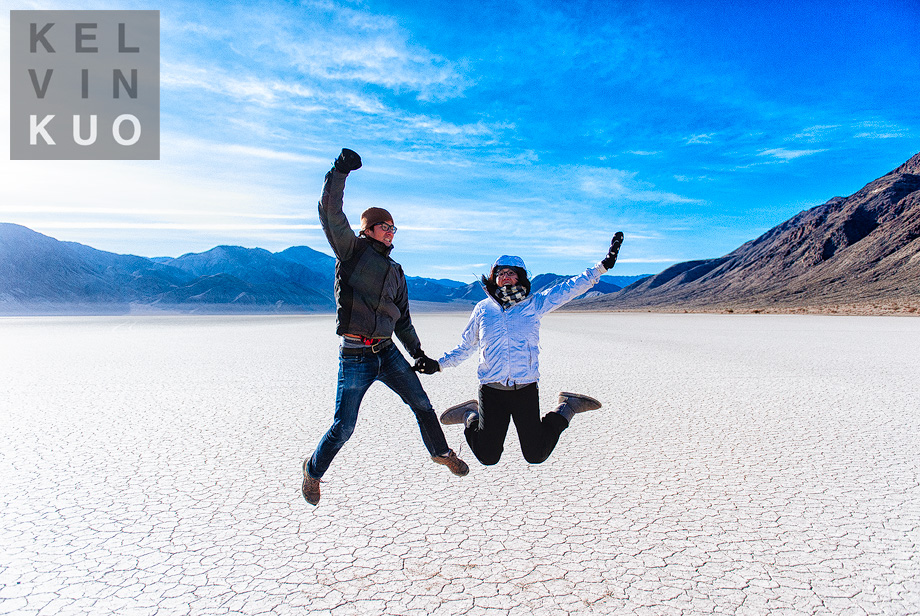 Our other fun photo of the day.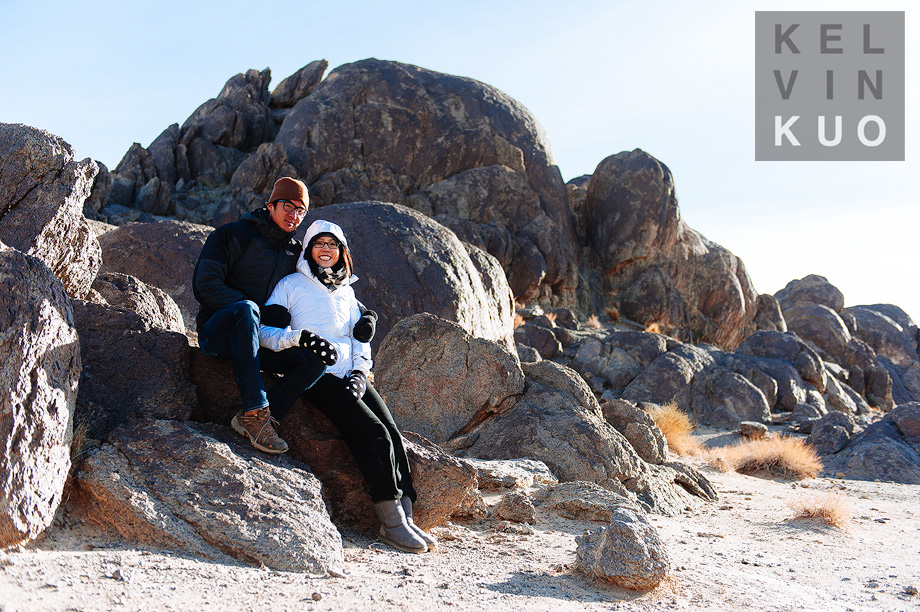 Mel and Kel at the Grandstand.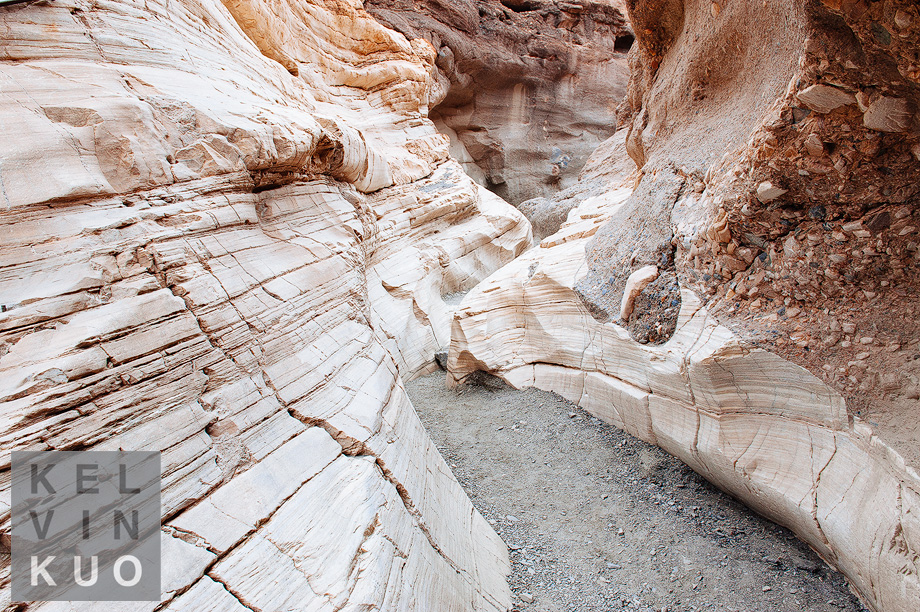 One of our last locations, not really a decided portrait location was Mosaic Canyon. It was really one of the most interesting canyons I've seen, and I scouted a few locations to shoot.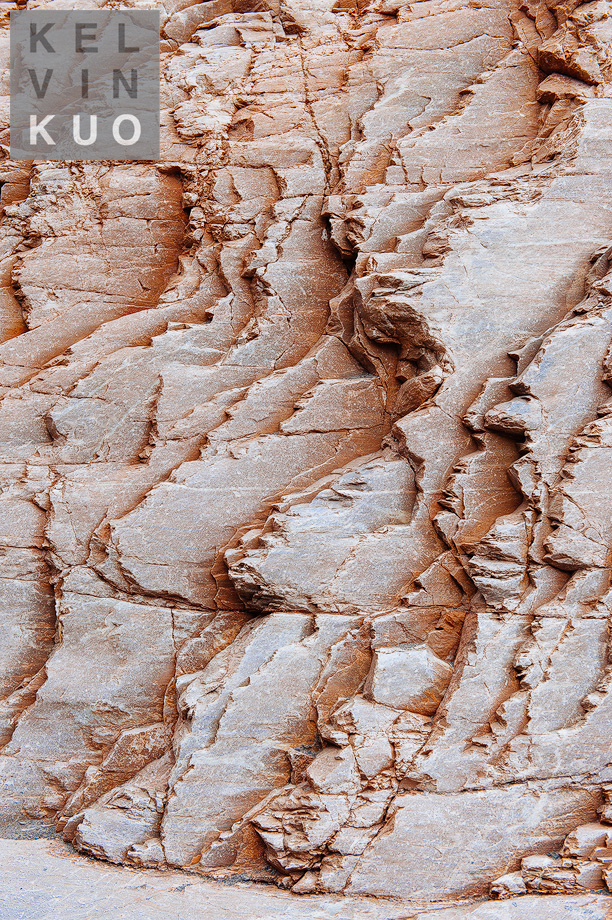 The walls of Mosaic Canyon.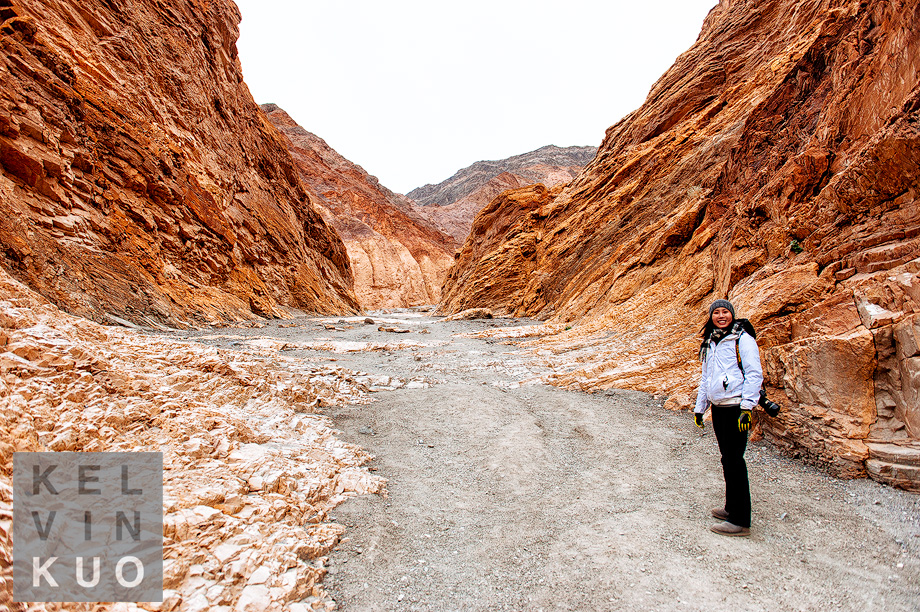 Melody walking through the opening at the top of mosaic canyon.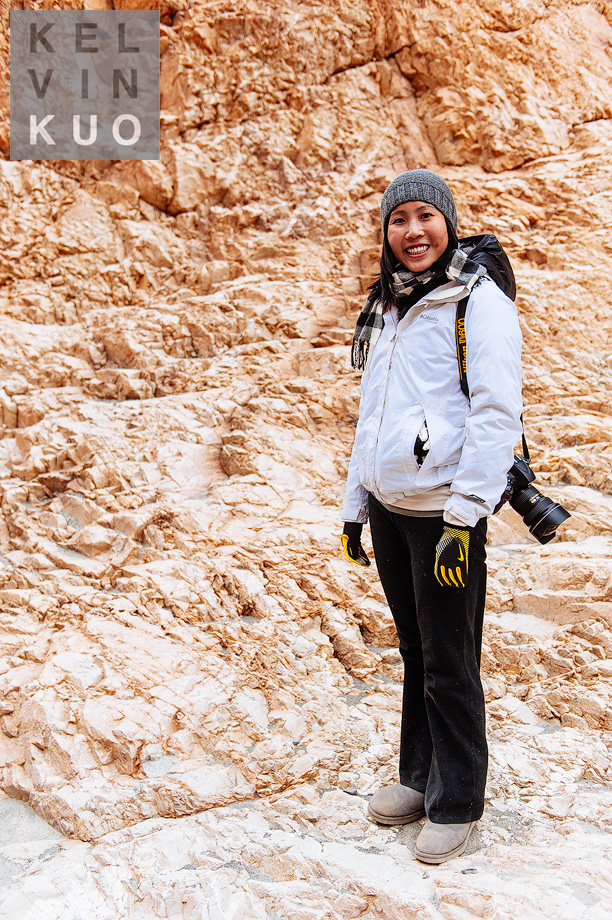 And the walls of Mosaic Canyon.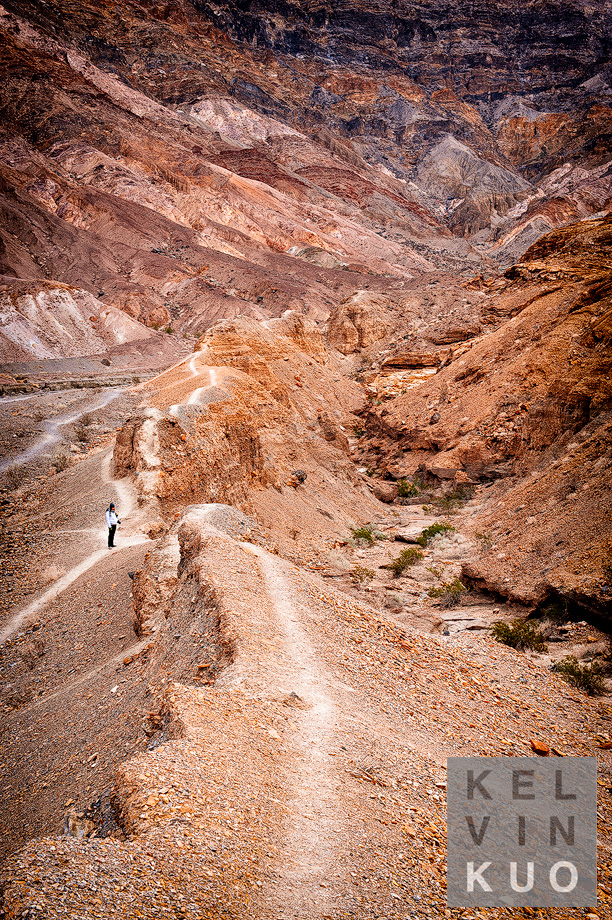 The amazing trails that go through the canyon give you a grand view of the place.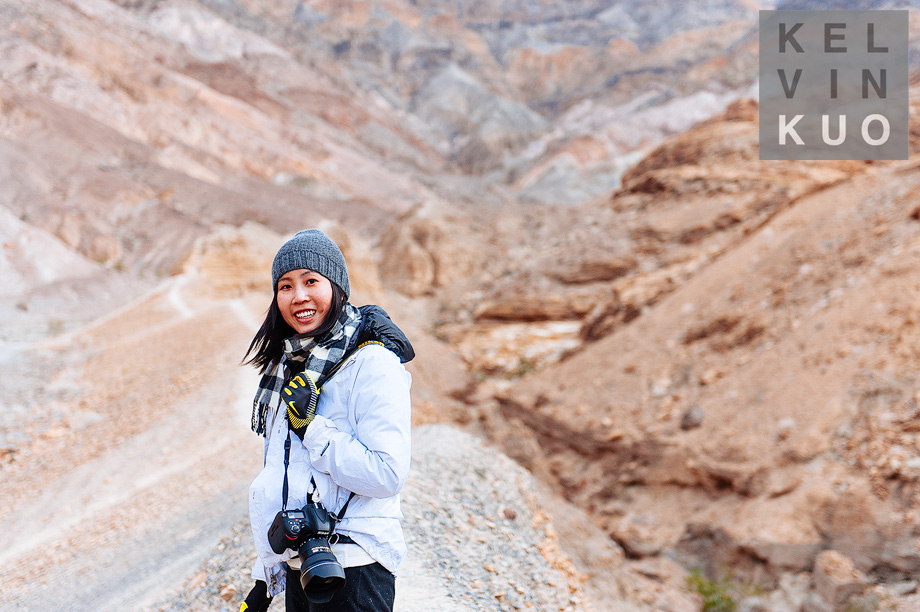 Melody, location scouter.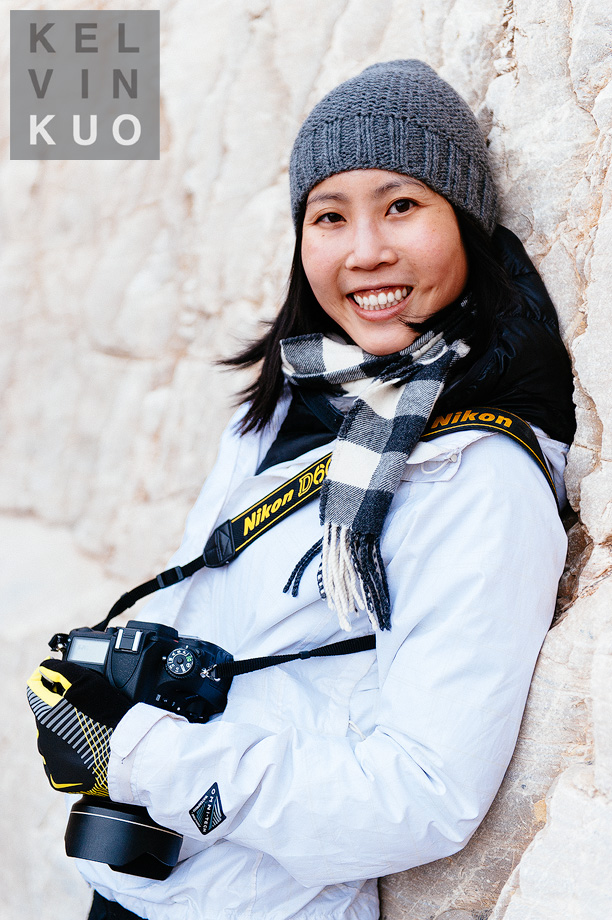 and another.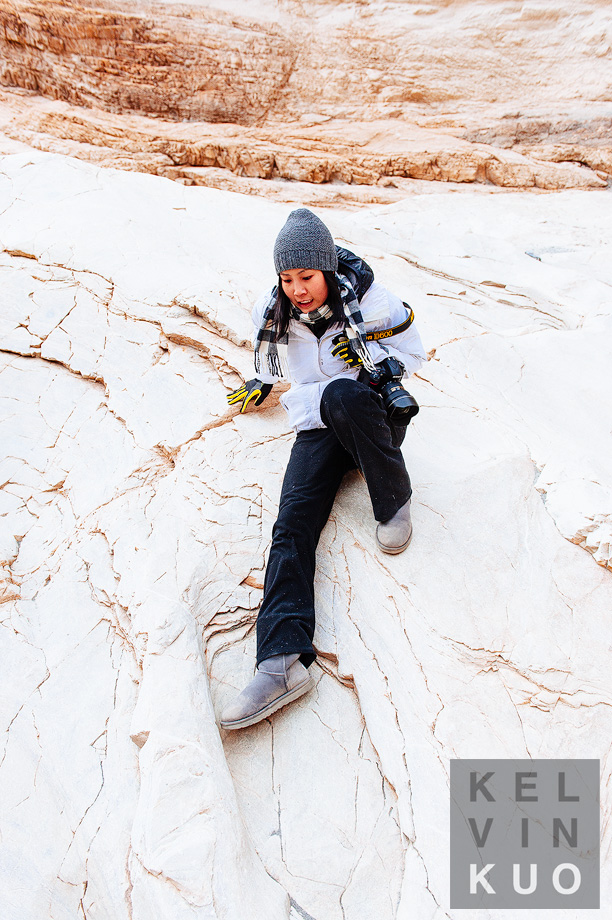 On our way back to the car for the tripod, I love watching her conquer her fears and new things. I always know she can do it, even though she thinks I don't help.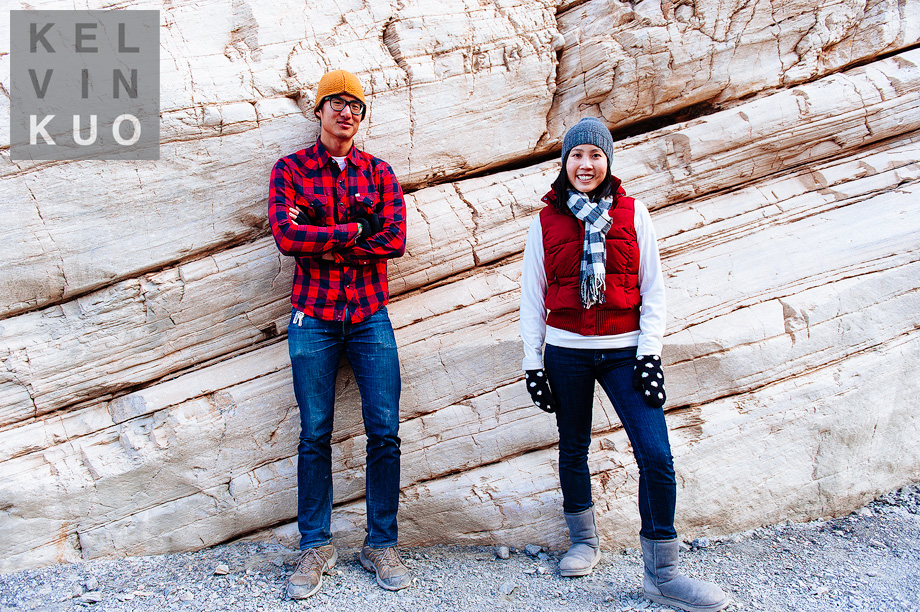 And our selfies.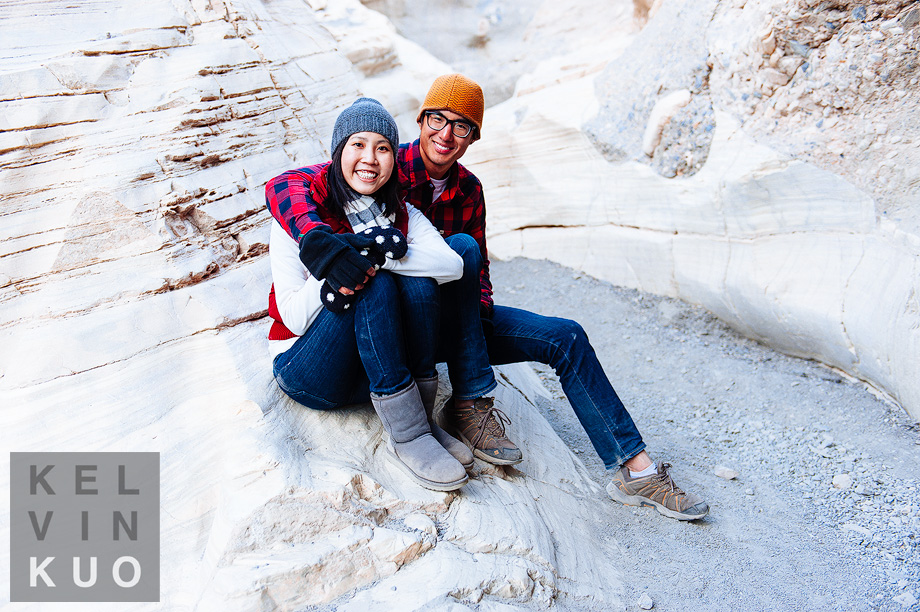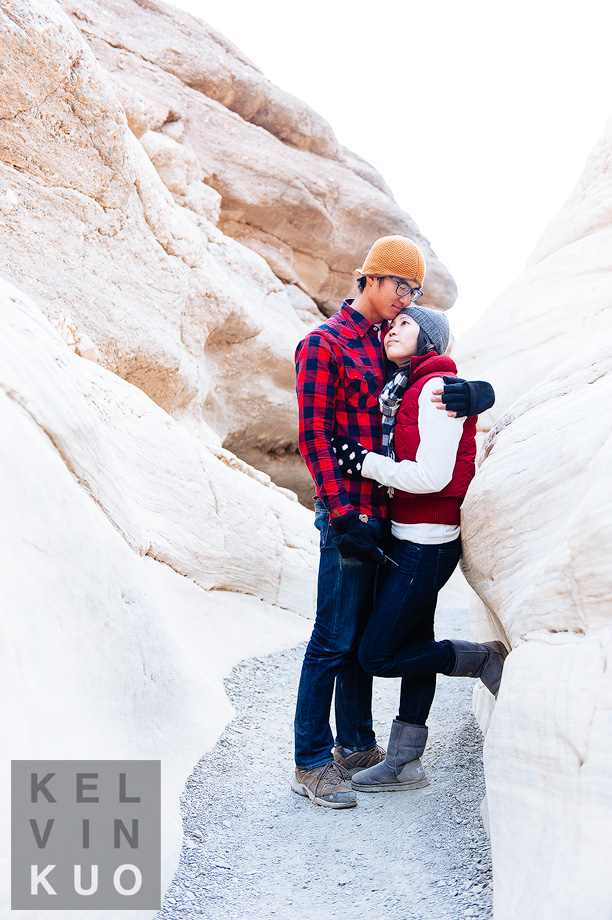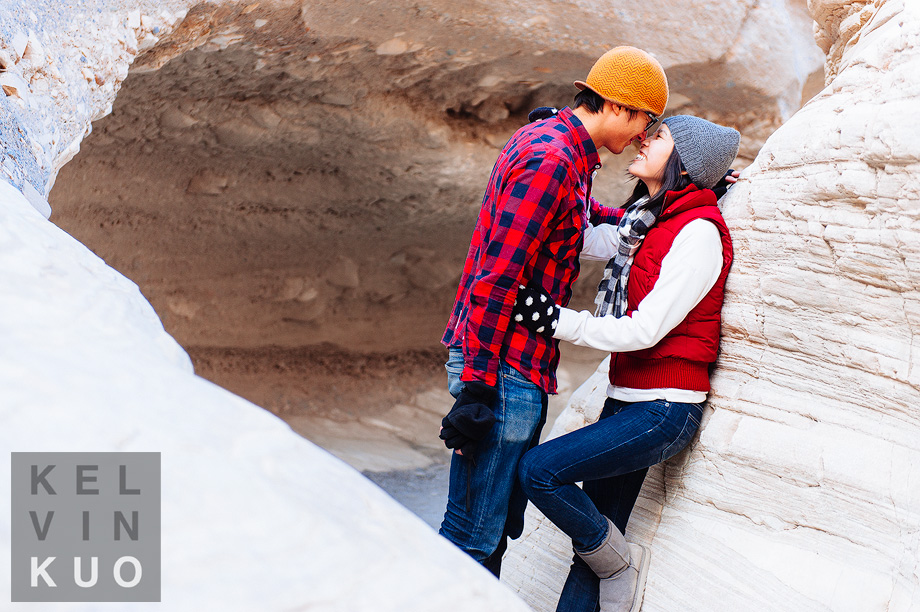 And last but not least, the sunset that night at Devil's golf course.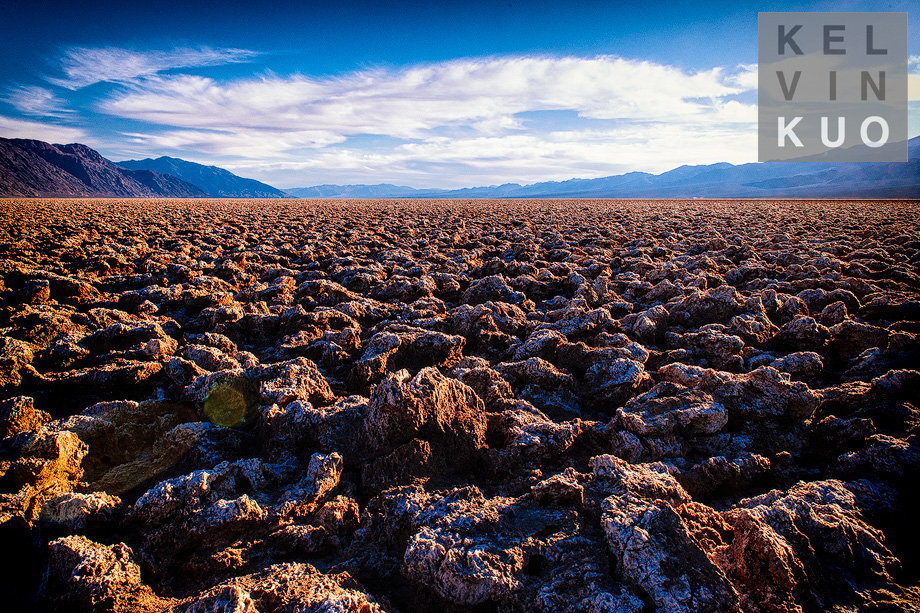 and Badwater. I really didn't like the formations we found at bad water this time. It was a little too large for my taste, but the sunset was amazing!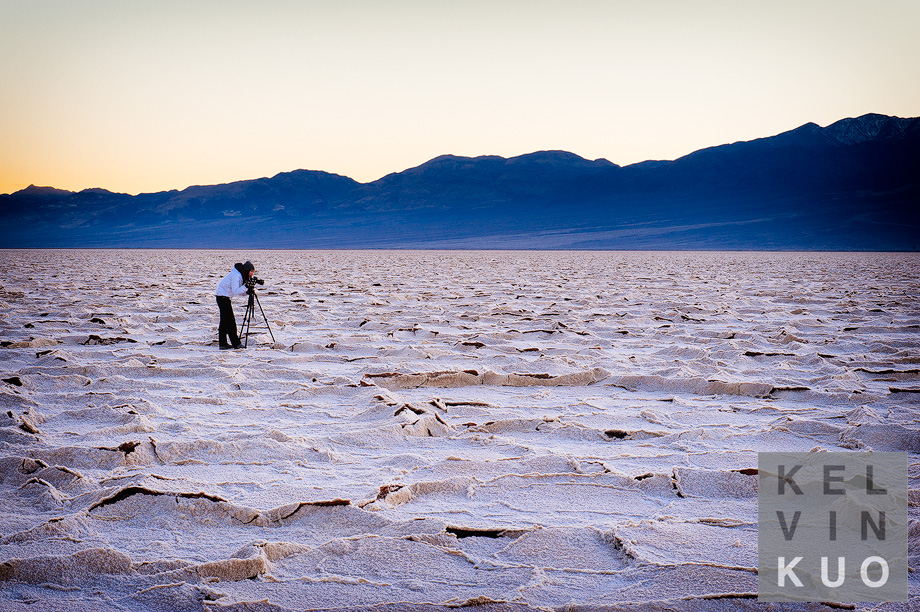 l
---
---
You might also like
---