As our wedding date was approaching, we had to take one last trip to Lake Tahoe to finalize our vendors, plans, and attempt to wrap things up.  This would be our last adventure to Lake Tahoe before the big day, so floral and meals were going to be arranged.  It was pretty stressful for Melody to have to work over the phone, and not really have that much physical interaction with our vendors, but it ended up working out in the end.  We flew out of LAX early after work and got to see a beautiful landscape of the Sierras from our plane.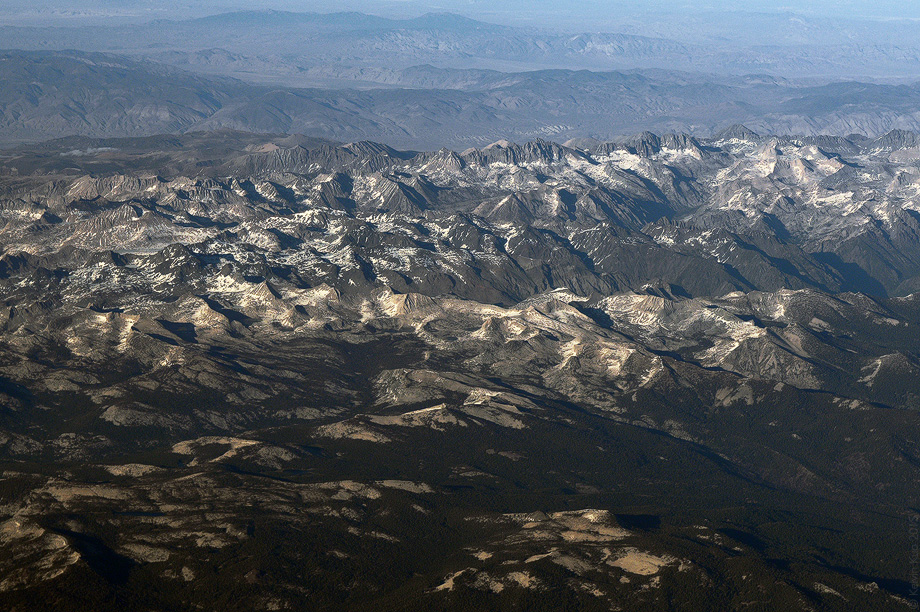 Some more, I was really looking for Whitney and some of the other known peaks, but its a little harder to identify because the mountain range consists of a lot of little peaks in-between.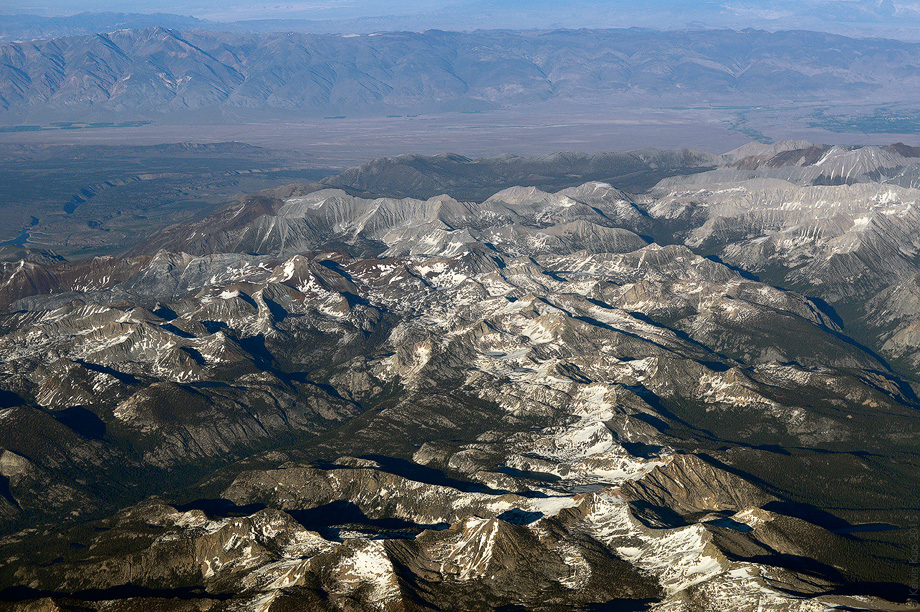 Another cool thing we flew by was Mono Lake, here you can barely make out the tufas below.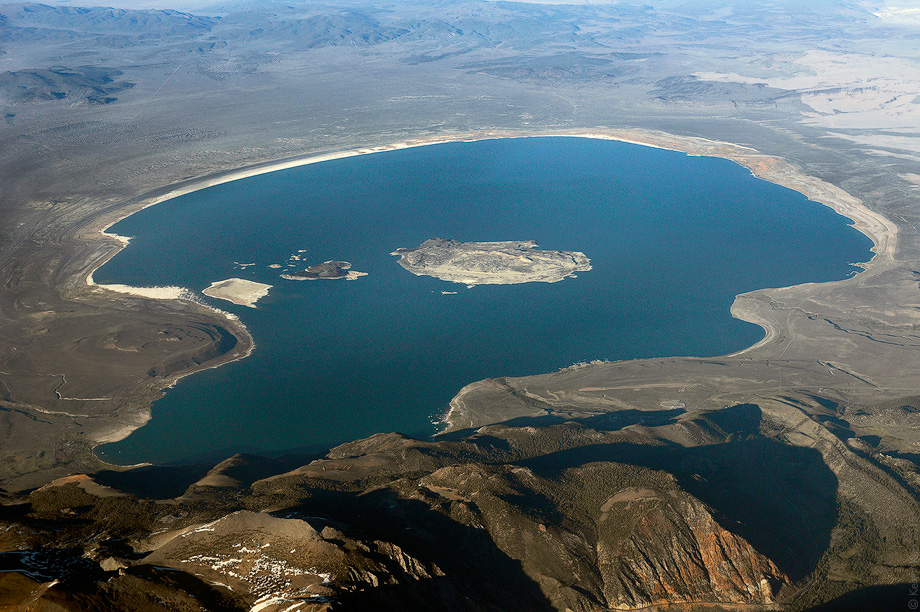 When we got in, we decided to catch a sunset on our road down to the hotel.  We decided to get a few stops along the way just to enjoy the scenery.  Here is Melody staring into the abyss.

Mel + Kel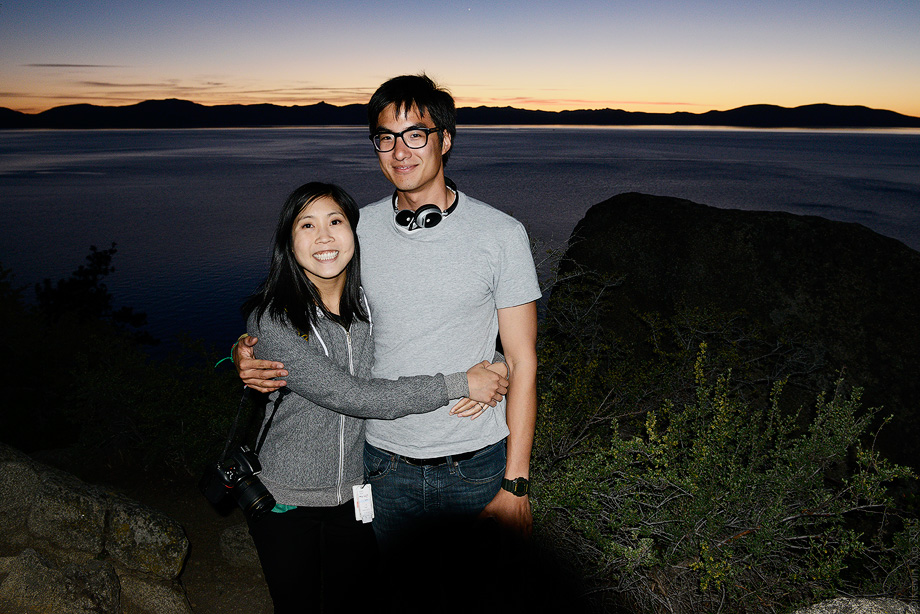 And I got a quick shot of Skull rock from afar.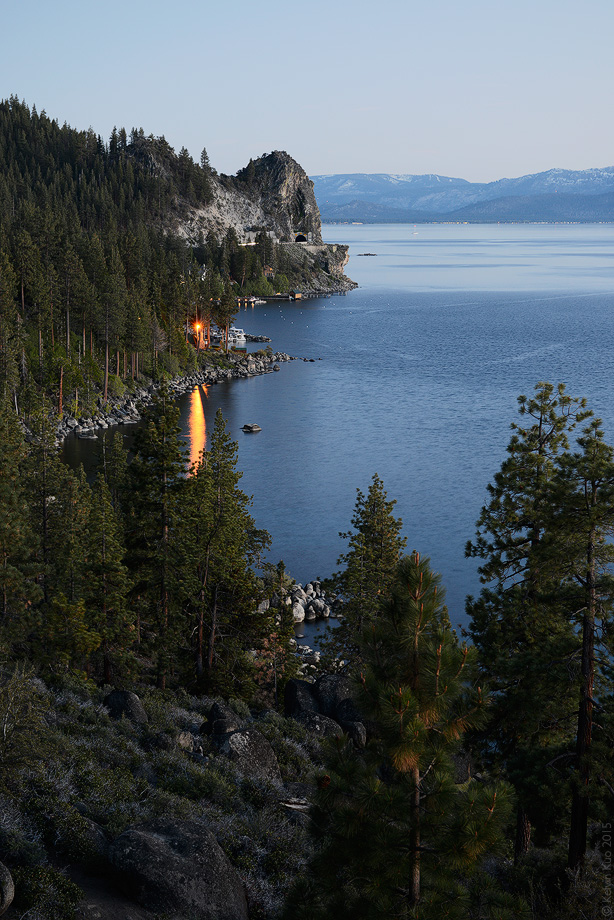 Last glimmer of light as we called it a day to prepare for some sunrise shots.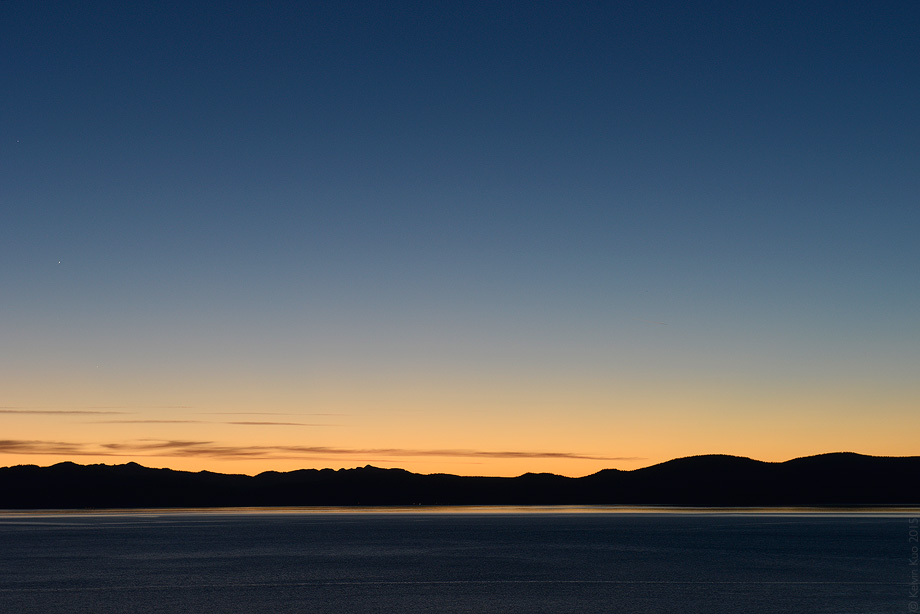 As you know from the previous post, I was looking to get some interesting shots of Bonsai Rock.  Every day has been slightly different.  The colors, mood and weather has always changed.  Here we have a slightly windy day, but more pastel colors.  I got a few shots with Melody as well.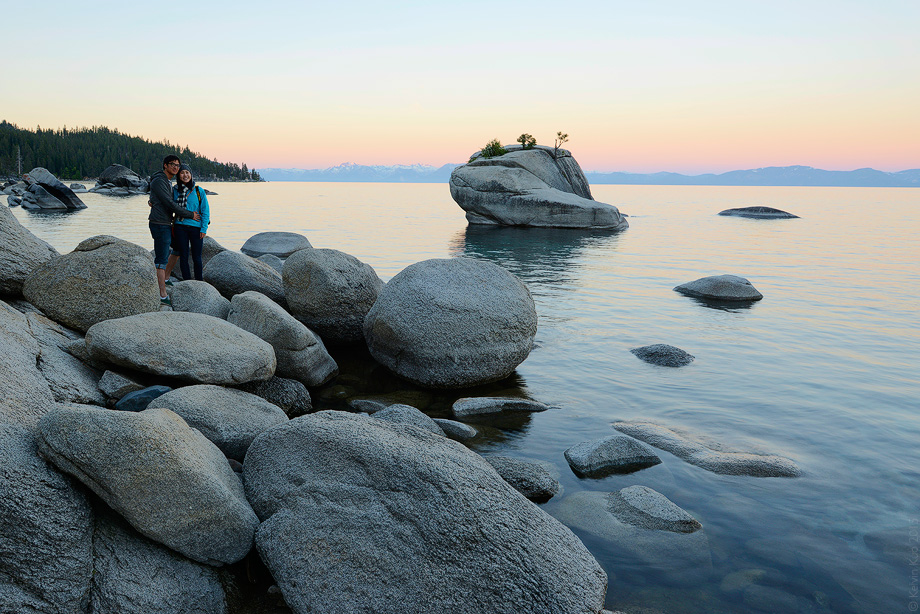 And the conditions weren't perfect, so I just got a quick shot with the lower water in the morning.  It was a little more difficult to compose with so many rocks everywhere.

As we headed up to Reno for an appointment, I decided to get a few stops in to see what different scenery there is at different points along the lake.  Here we get a slightly more panoramic view.  The clouds were out in full force, so I was pretty excited for the sunset to come.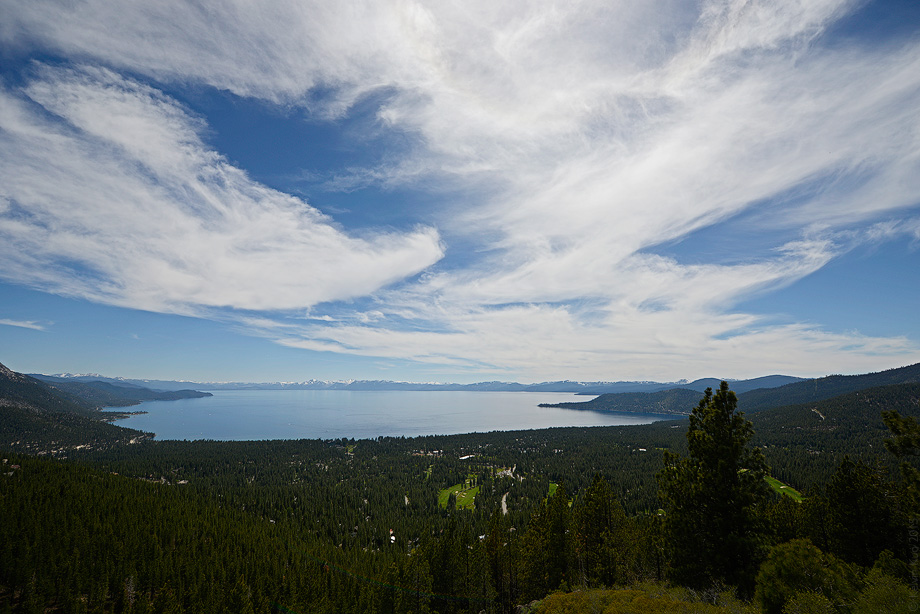 Melody, all dolled up with her trial run for makeup and hair.  I told her she kind of looked like a school teacher, and she ended up opting out of this air which definitely looked better on our wedding day.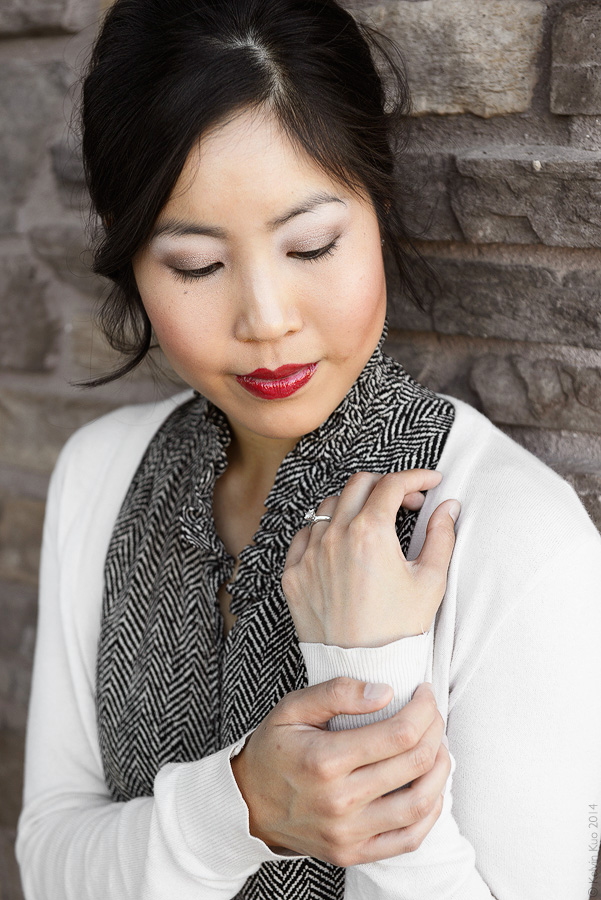 Well, we ended up getting some dinner and then headed back to Bonsai rock for a treat.  The clouds were forming interesting textures in the air and colors were beginning to pop.  It started out as a more subtle sunset.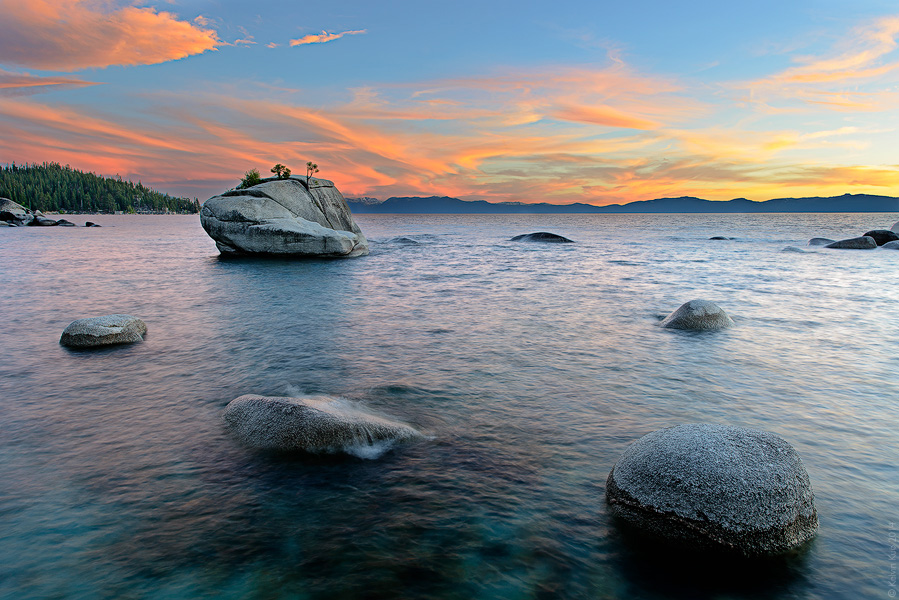 And slowly became more and more vibrant.  Here is one of my favorite from my set, and I loved how transparent the water got and the blues of it.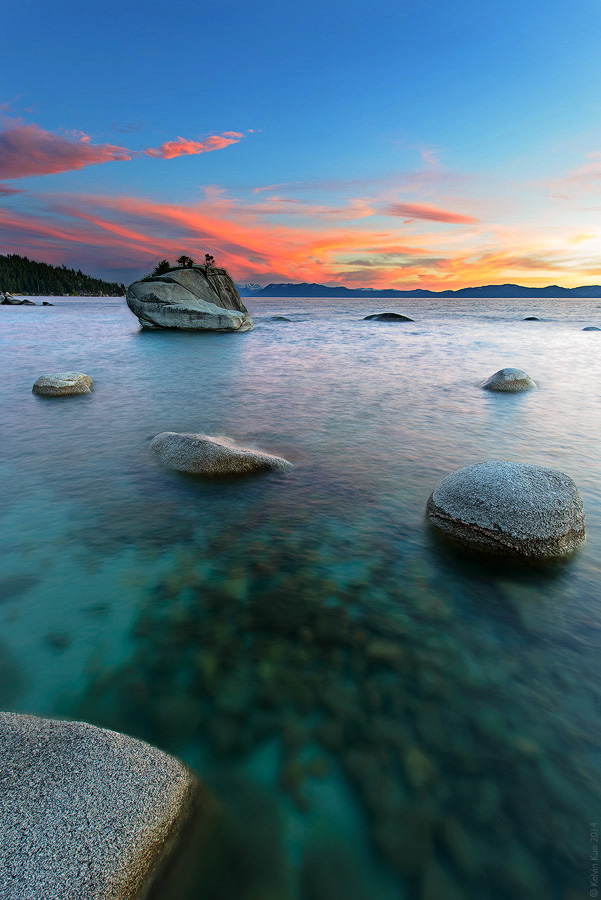 I ended up looking around for some other shots to make and found another photographer lounging around.  I had to get a photo.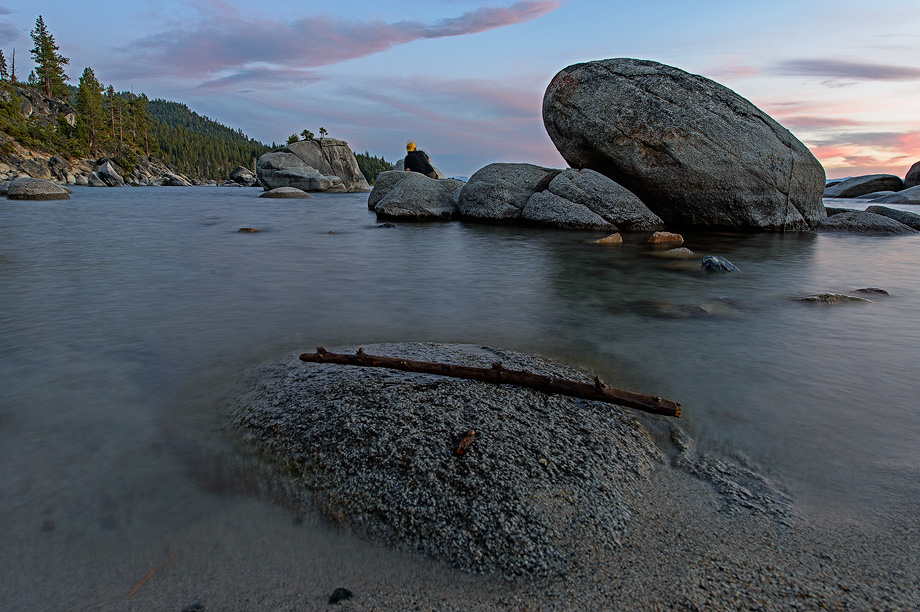 As I was taking my last shots, my tripod tipped over due to its narrower base.  Fortunate for me the sunset was over, unfortunate for me that the camera took a little swim.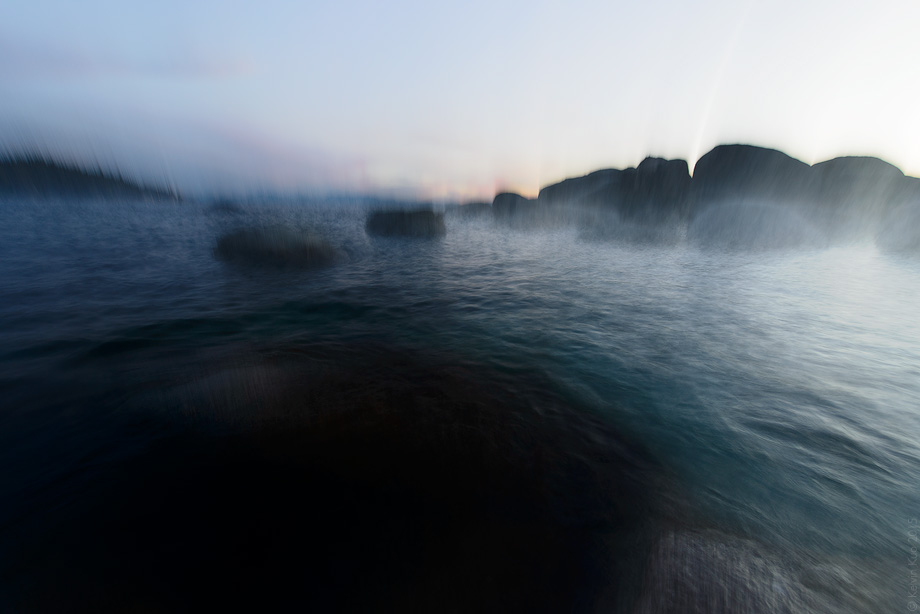 ---
---
You might also like
---