Heading away from the beautiful Cordoba, we had our trip planned perfectly.  This was the first intense and extensive trip I have done with Melody, without her family being involved and it really was something different.  I am the type to want to see as much as we can, walking and exploring the city.  But Melody and her family vacation on a different beat, where we go to one destination at a time and enjoy as much as we can there.  This ended up being a little tiresome, but once we both got into the rhythm of everything it was smooth sailing, until we arrived at Granada.  We thought we would be awed by another dazzling city, instead we realized that Granada hosted the Alhambra, a Must SEE!  Well, if we had known, we could have booked a ticket inside in advance, but reading through our Lonely Planet guide during our two hour train ride was too little too late.  So we figured, let's just try it out and see if we can get in.  We've been lucky this whole trip, being able to both reserve train seats as well as do everything we've wanted to do in each city.  Well we arrived at Granada in the early morning, and looked at the map.  I figured we could just hike up the the Alhambra, and this inherently allows us to see the city by foot.  Appropriate around all of Spain, a cute graffiti character for Melody to pose by.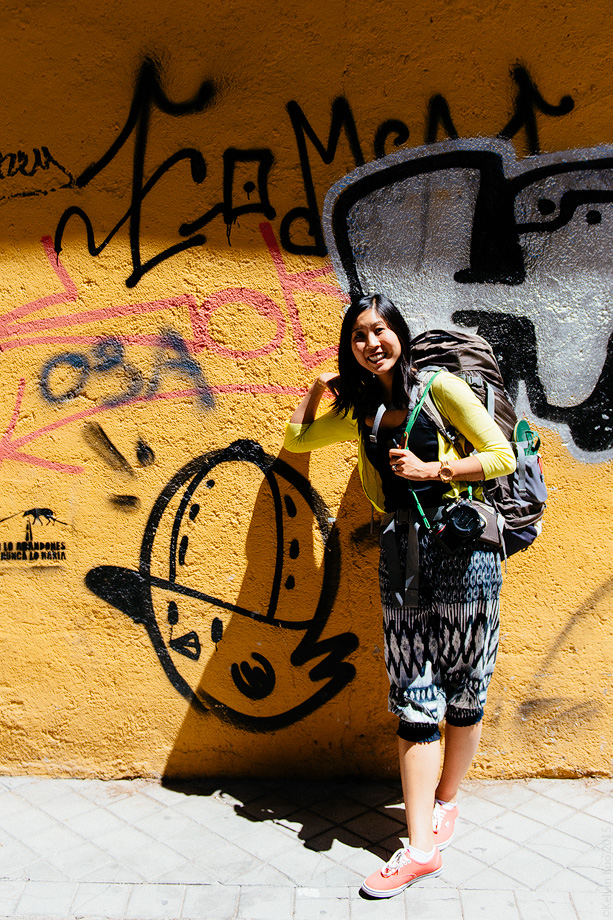 We wandered around the main street and checked into our hostel for the day to alleviate ourselves from our heavy bags and headed toward La Alhambra to see if we could get any last minute tickets.  On the way there, we found Capilla Real de Granada and the Iglesia del Sagrario.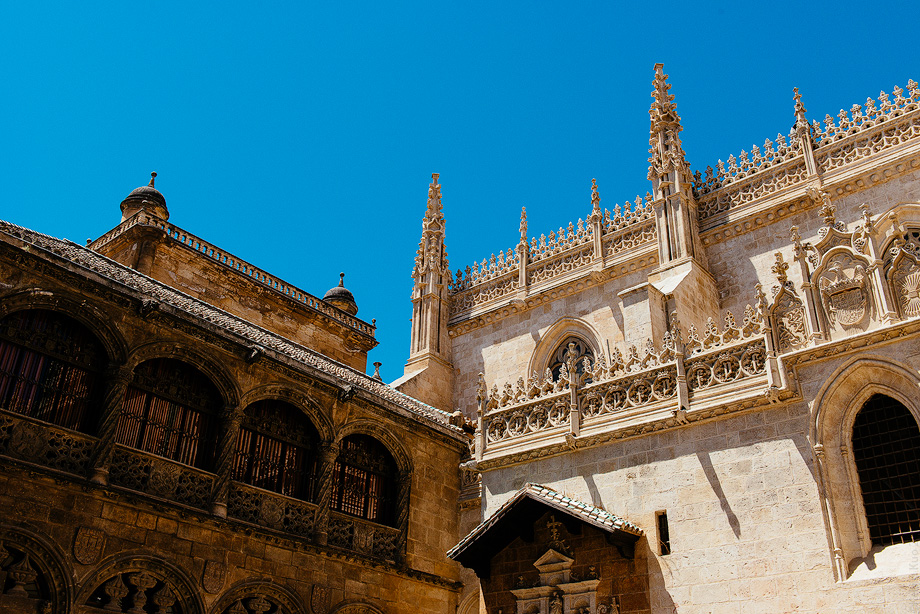 Walking around the block, I found a few interesting spots to get some photos as well.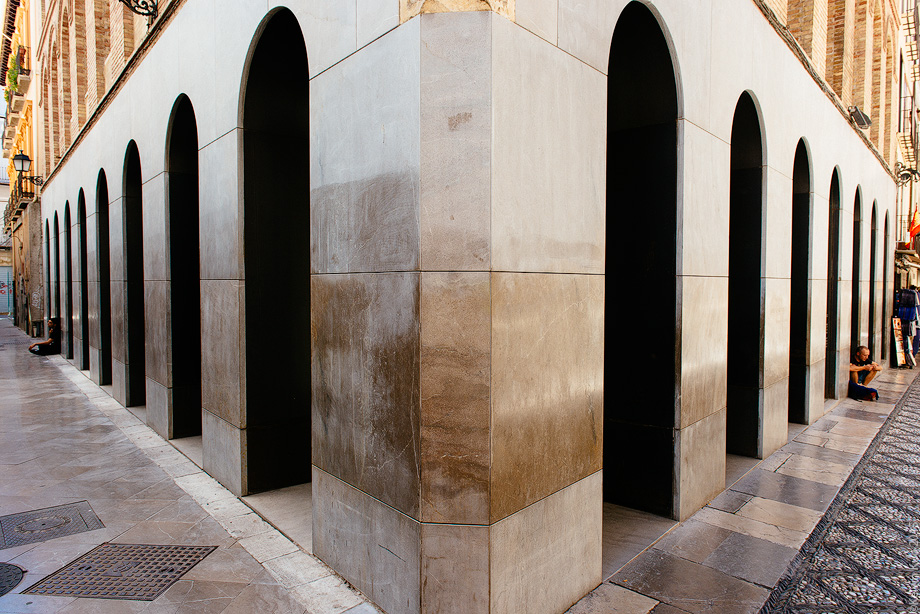 As we walked around, we found the Catedral de Granada, where I got a photo of the intricate doors.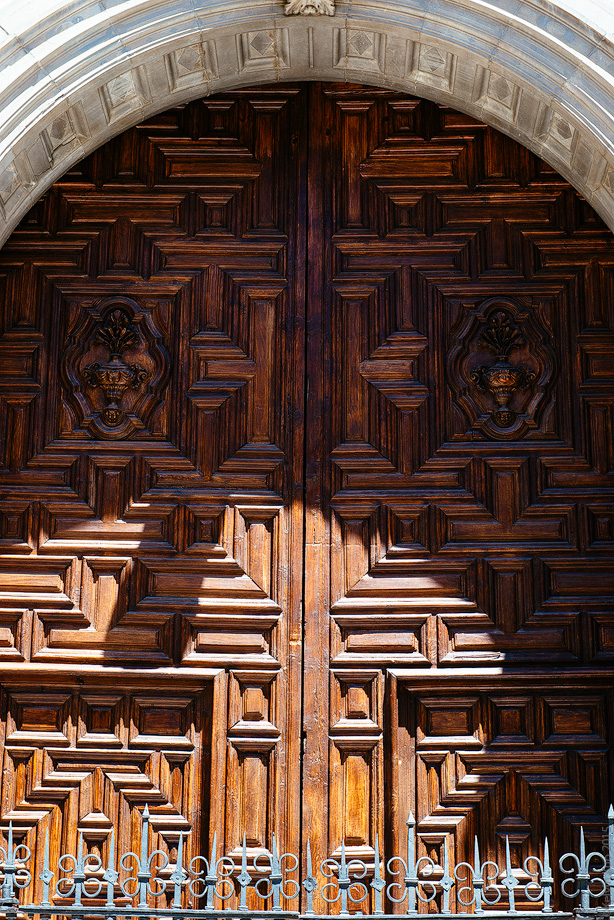 And the little plaza that surrounded the cathedral.

The other side, with a view of the front of the cathedral.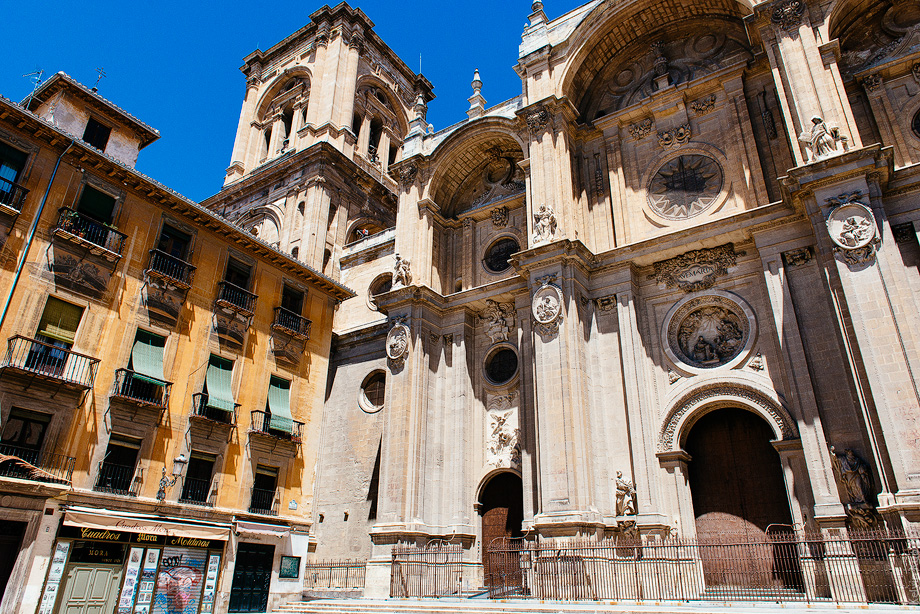 As we walked around some more, we found a cool street market, the Alcaicería de Granada.  These types of markets resemble what I would imagine to be a more Moroccan style of goods.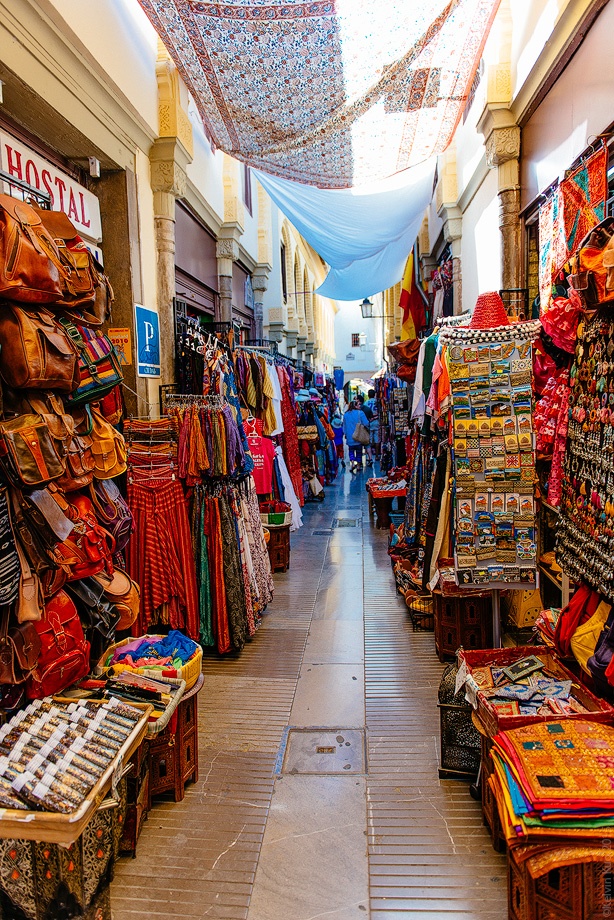 Heading away from the market.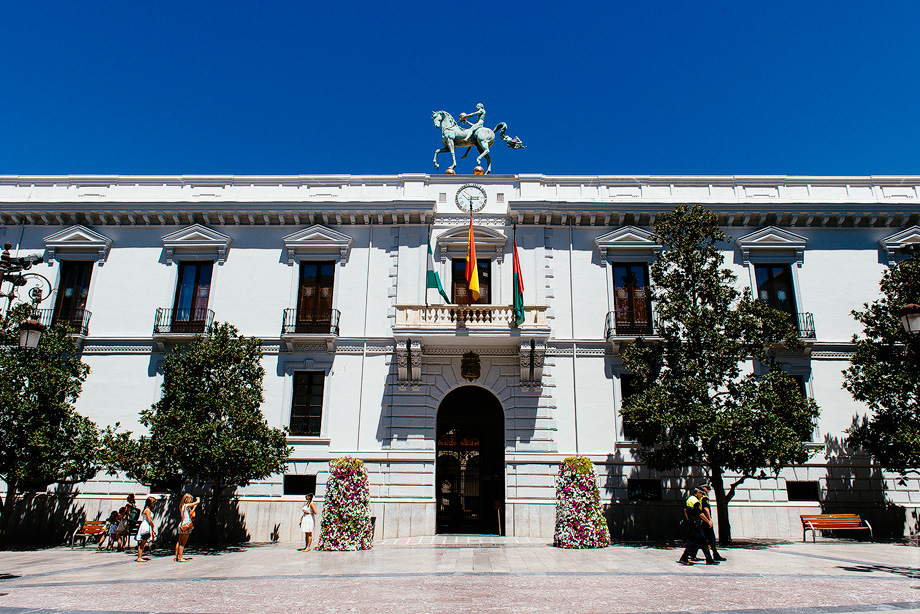 We ended up hiking up the hills toward the Granada, and it seems like we were the only ones to do this.  But we got to see a few cool murals as we passed by.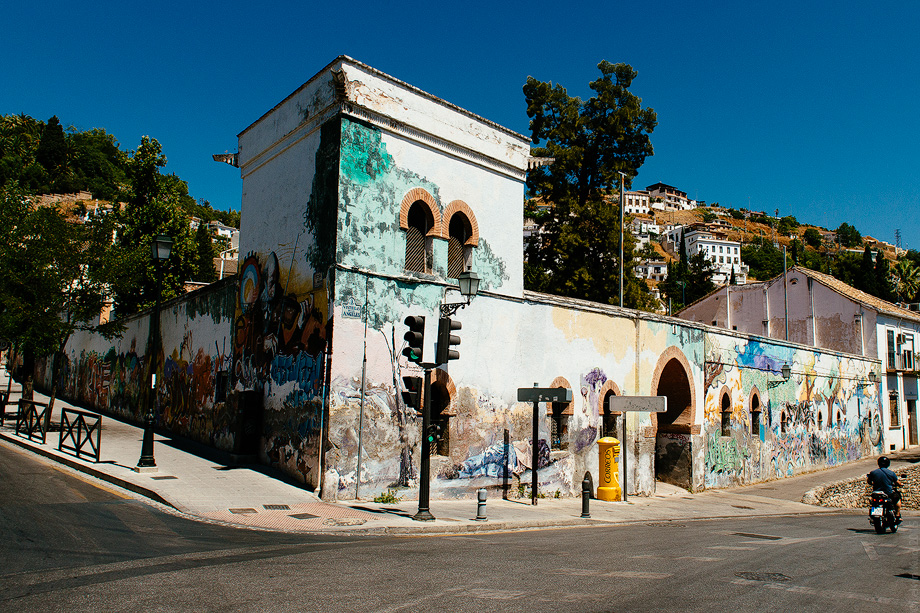 And we finally made it up to La Alhambra.  I thought we were going to get lucky, because we arrived pretty early in the day, since there should be some first come first serve tickets.  But it seemed like we just missed the cut off and weren't able to get in.  We ended up walking around the Alhambra instead.

We figured instead of looking around inside, that we grab some lunch with a view.  And it was a nice way to unwind and relax.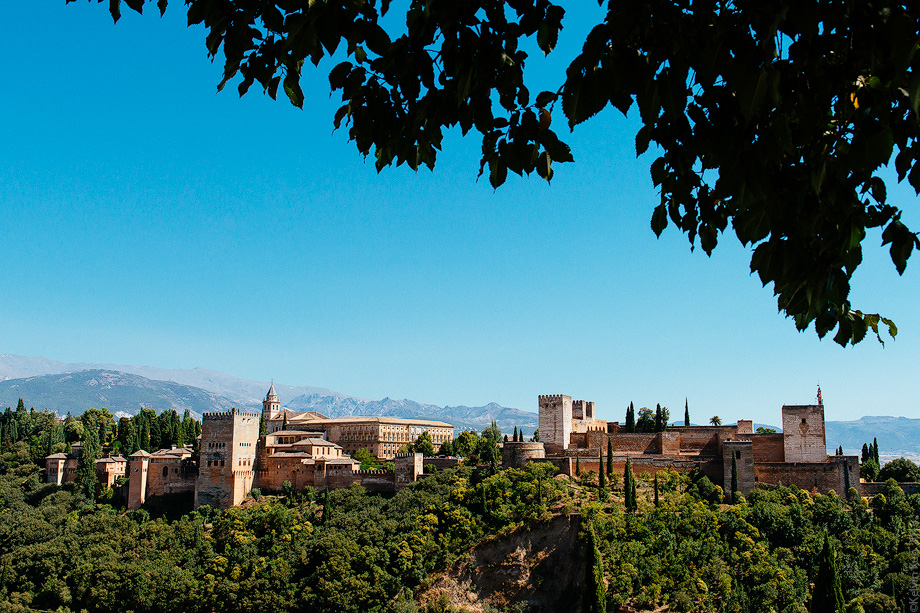 We ended up going back, to some familiar streets, to get a little bit of rest.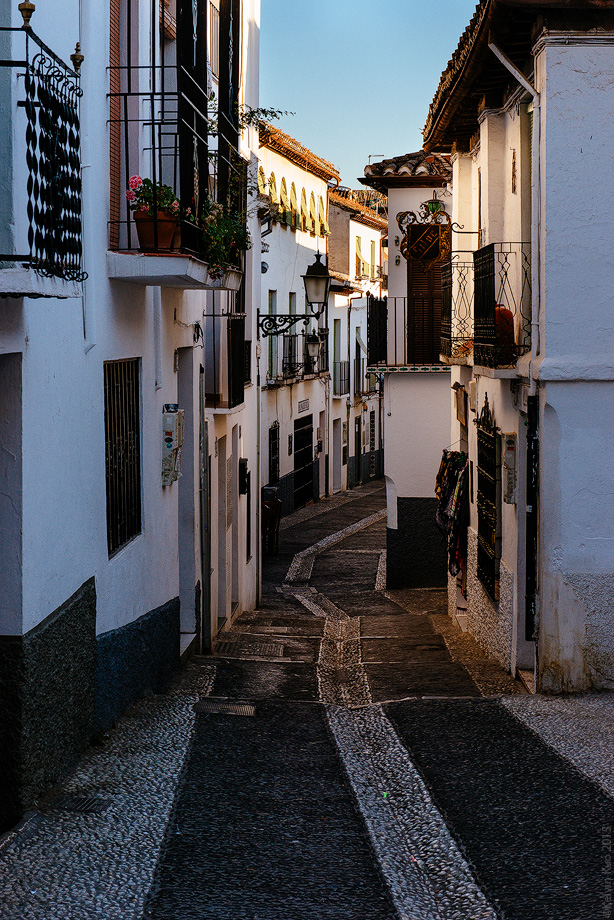 We decided that we head back during sunset as well, and of course had a destination of where to to in mind. The setting sun casted a very vivid view of the Alhambra.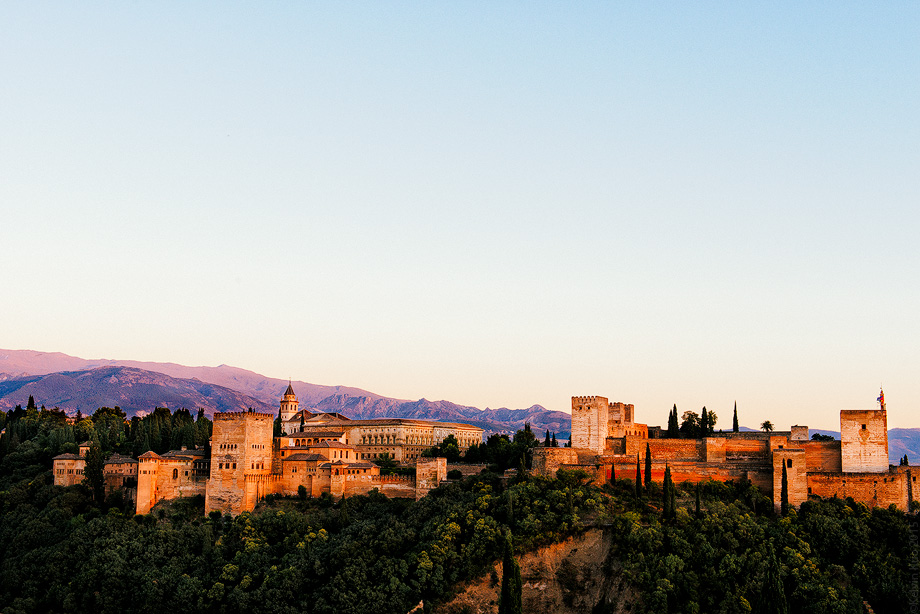 The next morning it was time to head out and go to our next destination, but on the way there we visited the Basílica de San Juan de Dios

And the sun crept down as we readied ourselves for our 2 hour journey to Sevilla.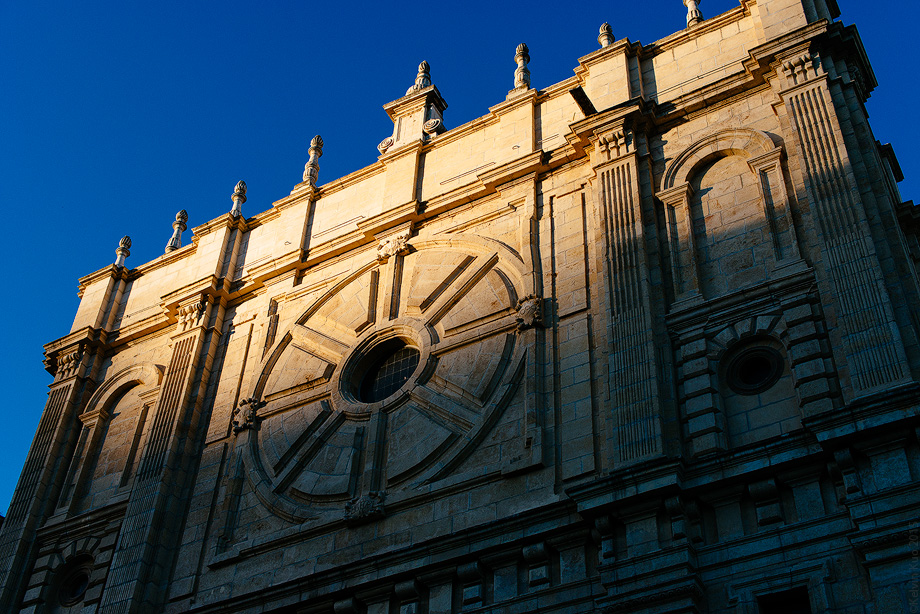 ---
---
You might also like
---