Melody and I caught a flight on RyanAir from Lisbon to Rome.  The time difference had us leaving in the afternoon and arriving late at night, so we really wanted to figure out if we could see Rome by night.  We first checked into an AirBnb in the area, grabbed a Kabob, and headed out to see the big sites.  The unfortunate thing was, we only had around 18 hours here, so we really were cramming to see a lot.  Melody and I aren't really big museum buffs, instead preferring to see the sites and hopefully any hikes.  But since these were mostly city visits, it was the sites we ended up visiting.  First up, of course, is the Colosseum!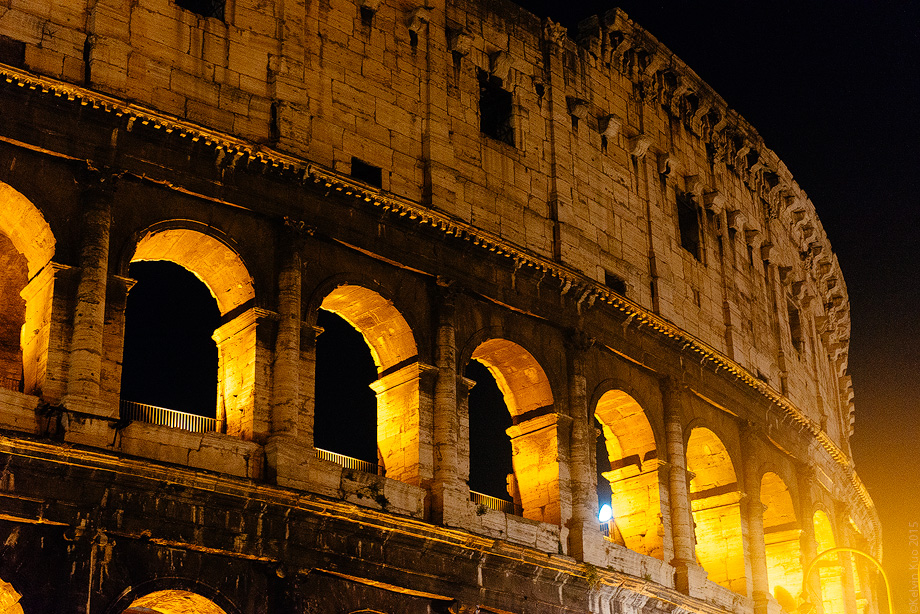 I really wish we were able to visit this place more, but Rome is rampant with tourist all around, so there really isn't an ideal time, except maybe sunrise.  But we made due with our time and was really able to walk around the whole thing!  Melody wanted to maybe take a tour inside, but I thought the Vatican would be a more appropriate way to spend our time.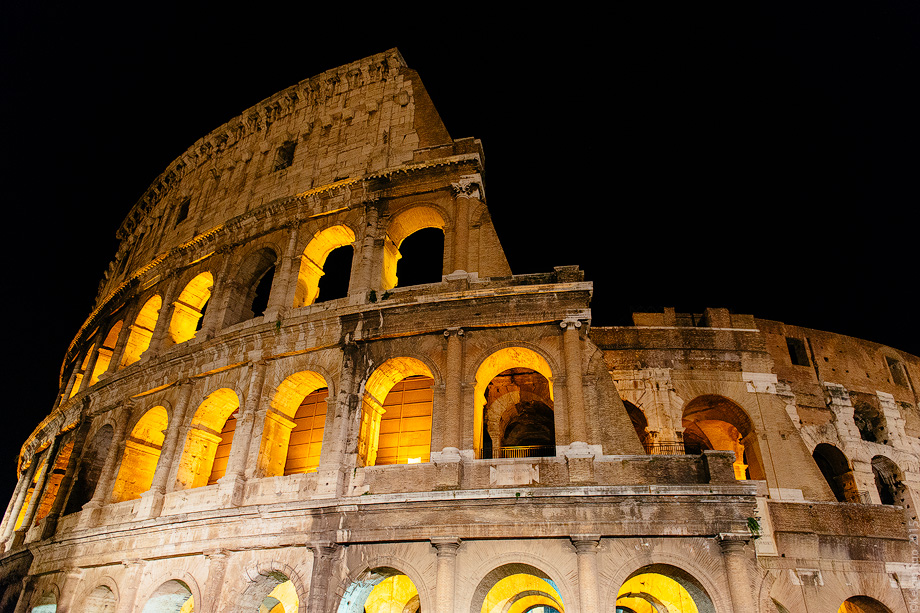 Melody in front.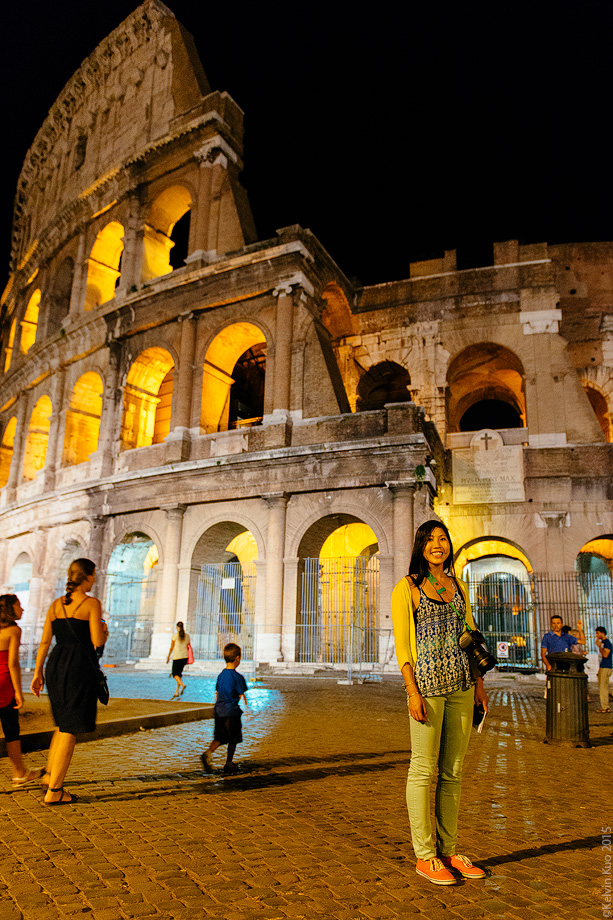 We ended up walking around more, to see a few more sites in the area of the Colosseum and passed by the Piazza Venezia.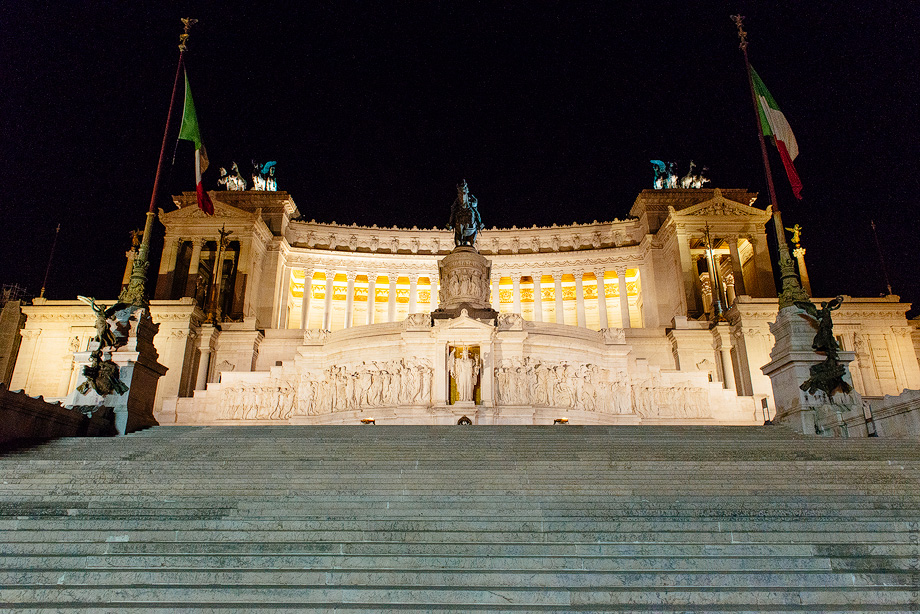 We wandered around and found the Pantheon at night.  The lighting was amazing, and I was able to get a photo of Melody in the middle with a spotlight.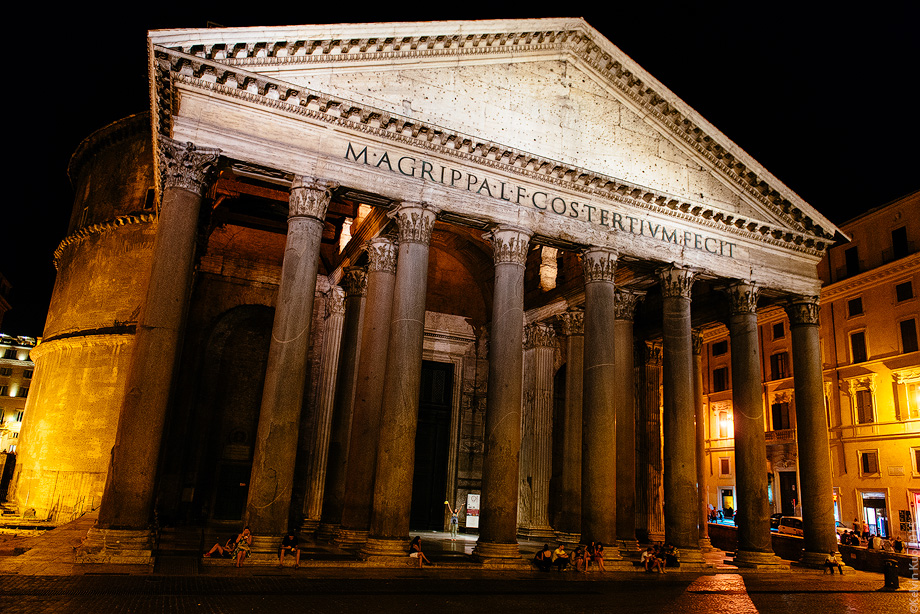 And then we got someone to finally get a couple's photo, and this time with me wearing the fedora.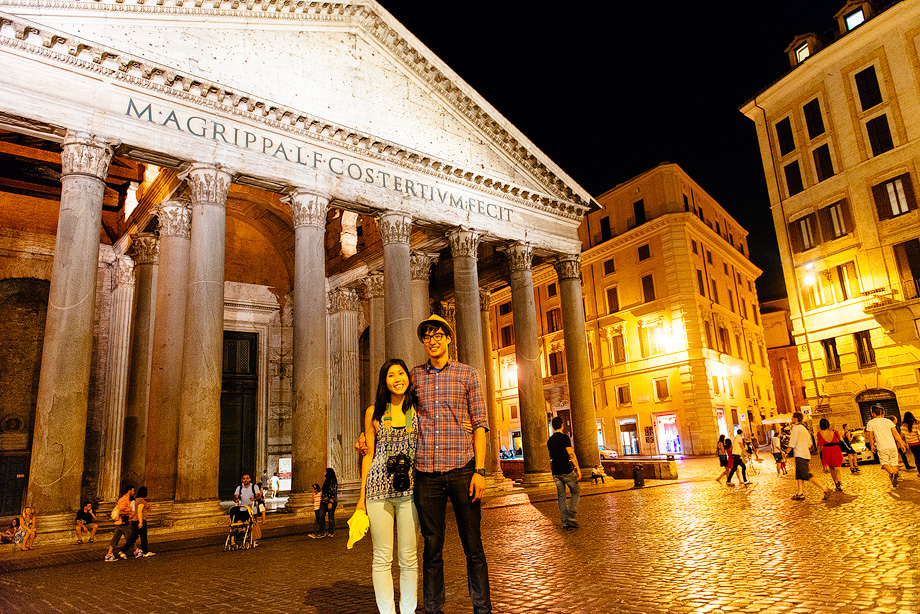 And we ended up leaving the area to get to another place,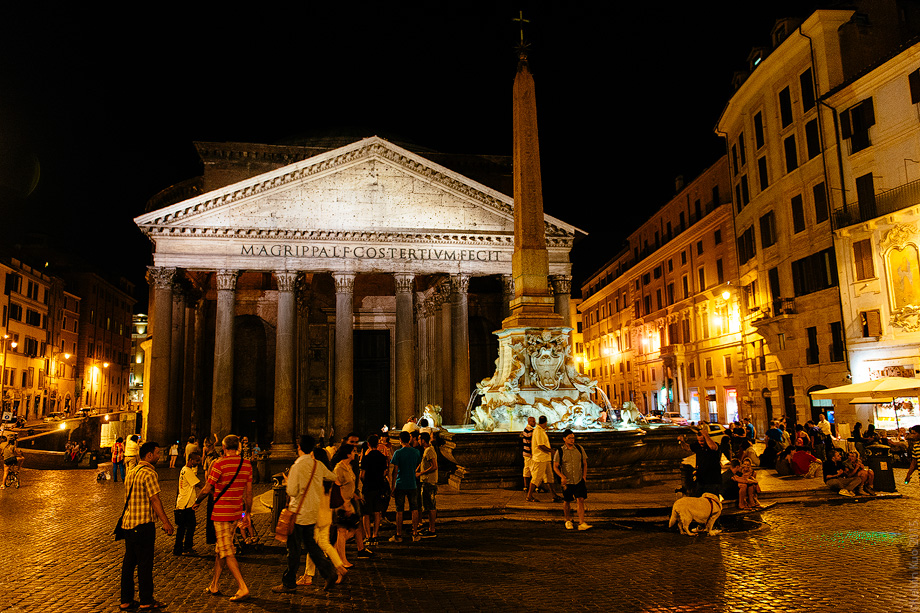 The Trevi Fountain.  This place is usually crowded, and definitely a place for pickpockets.  I was so paranoid from my experience in Spain, when a lady attempted to take something out of my bag that I was on full alert when I took these photos.  I ended up putting my camera on the ledge to get a few longer exposure shots.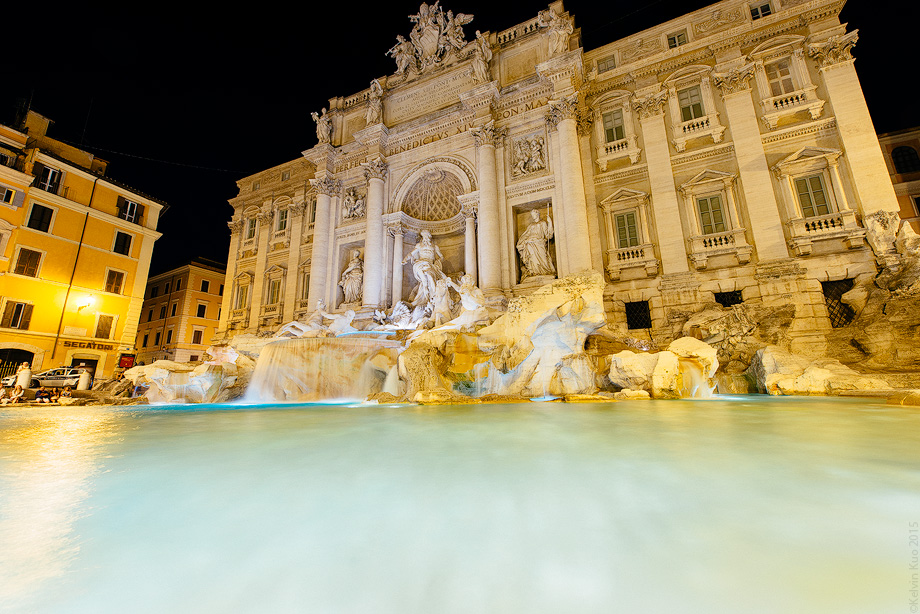 And the front view.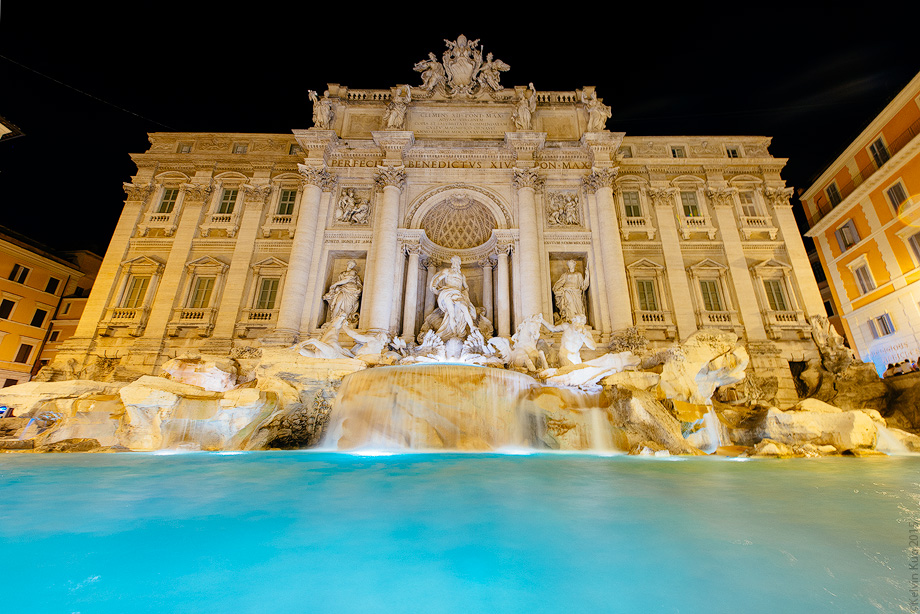 And lastly a close up.  That was it for the night, since it was getting late.  We had to get to bed so we could get up early for the next day's activites.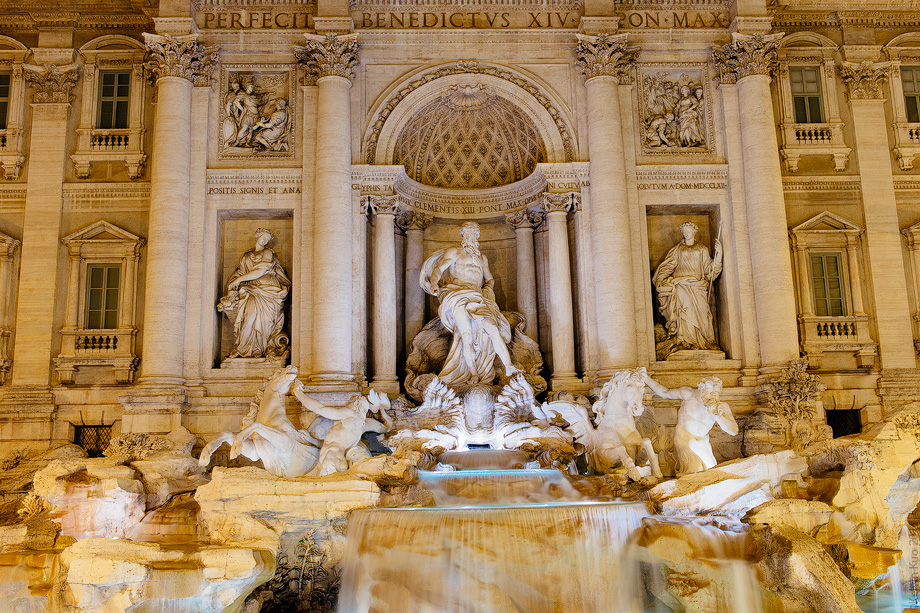 We didn't realize how early we should have gotten up to visit the Vatican, but the lines were around the block, and seemed like a futile effort.  But we ended up jumping in on a walking tour, just to be able to get in.  I was thinking we could just pay these tours the premium and get in quicker, but that plan kind of foiled.  But the last time I was here, I didn't end up seeing the spiral staircase, they neglect to tell you that they will just leave you in the sistine chapel and no way to exit here.  Well I made a promise to myself I would finally come here.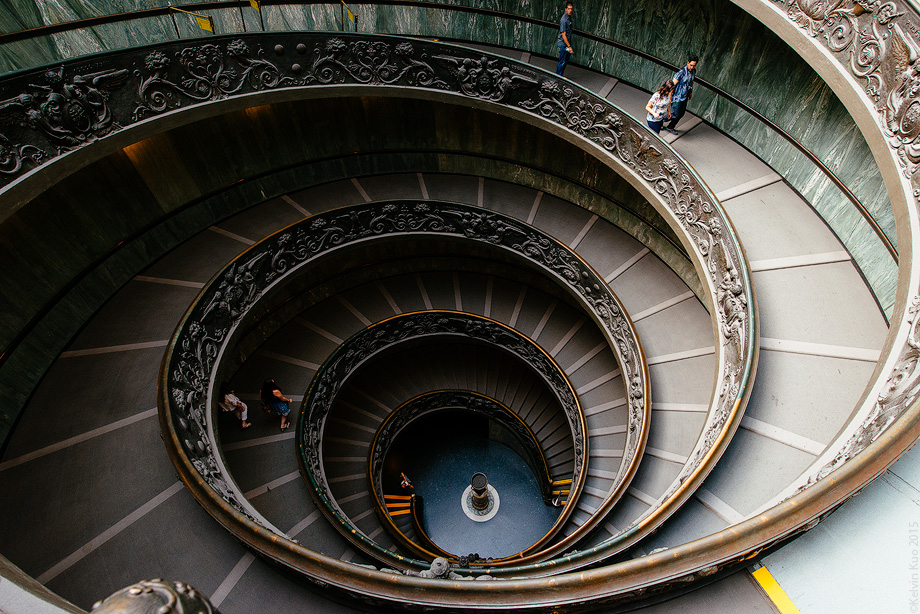 And then the tour began, same as the one I was on nearly 7 years earlier! The Pinecone Courtyard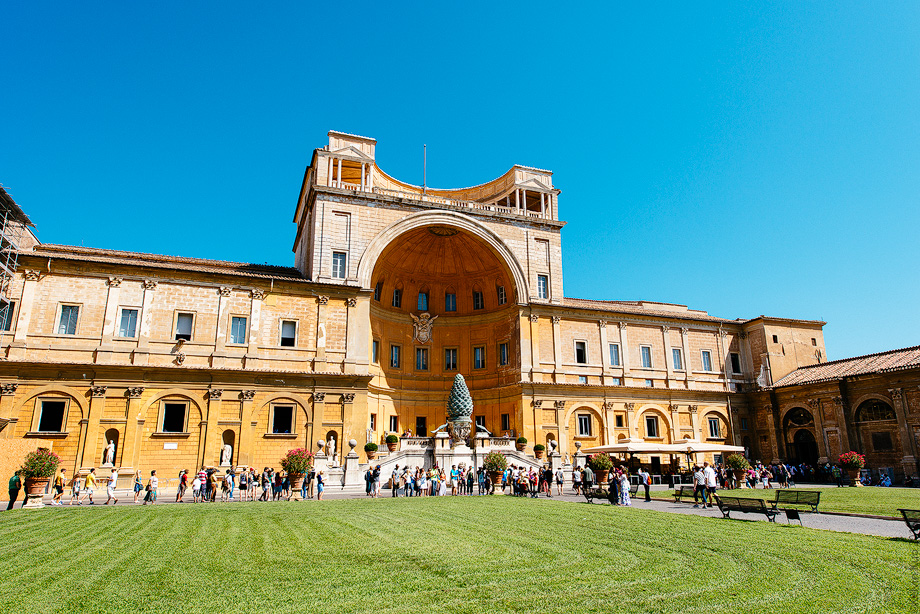 The courtyard.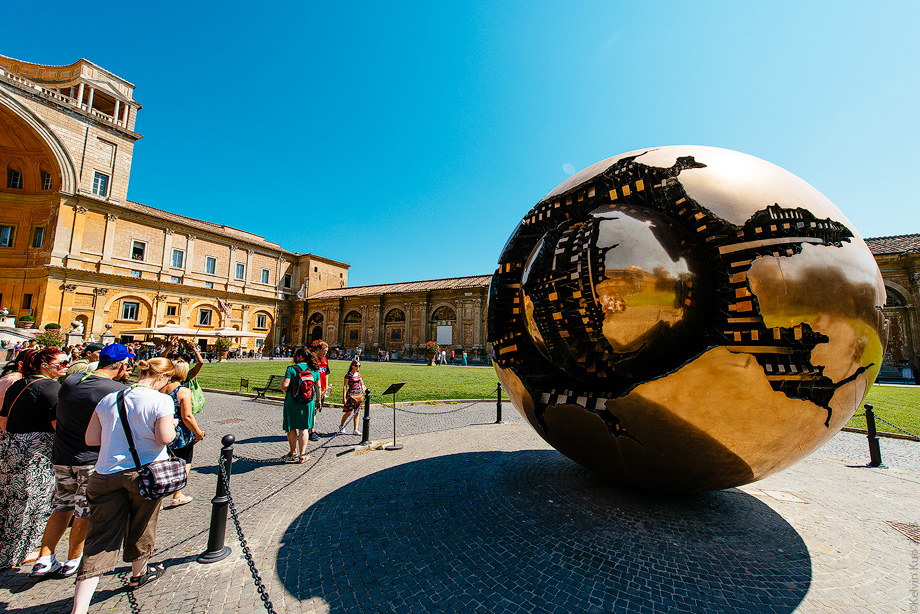 I really hate these type of places, mostly because of the crowds, but also because I don't have a real appreciation for this art.  But I do realize that the evolution of these forms of arts changed drastically and really do acknowledge the work that these artists do.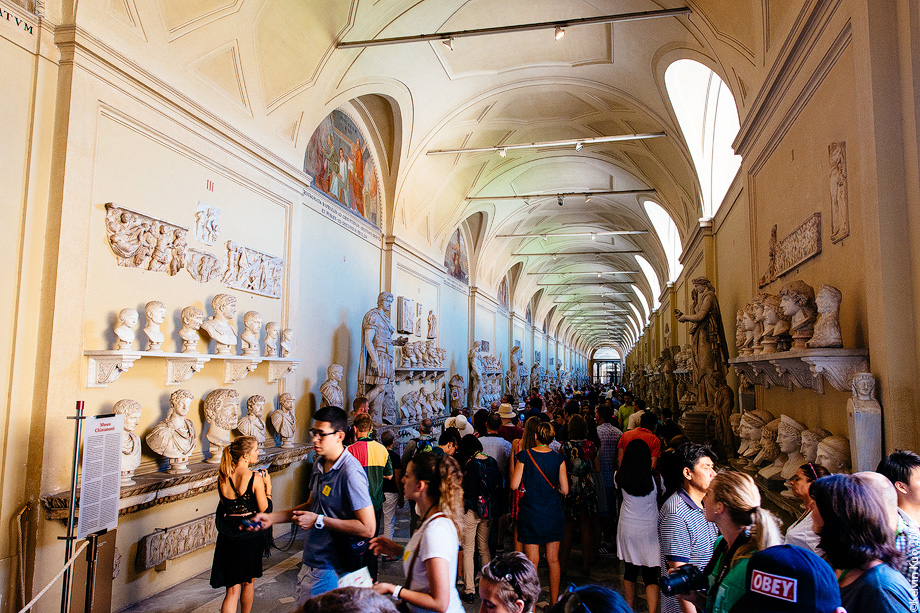 Only clean shot was up! The ceilings were amazing, painted very vibrantly and lined with a gold paint.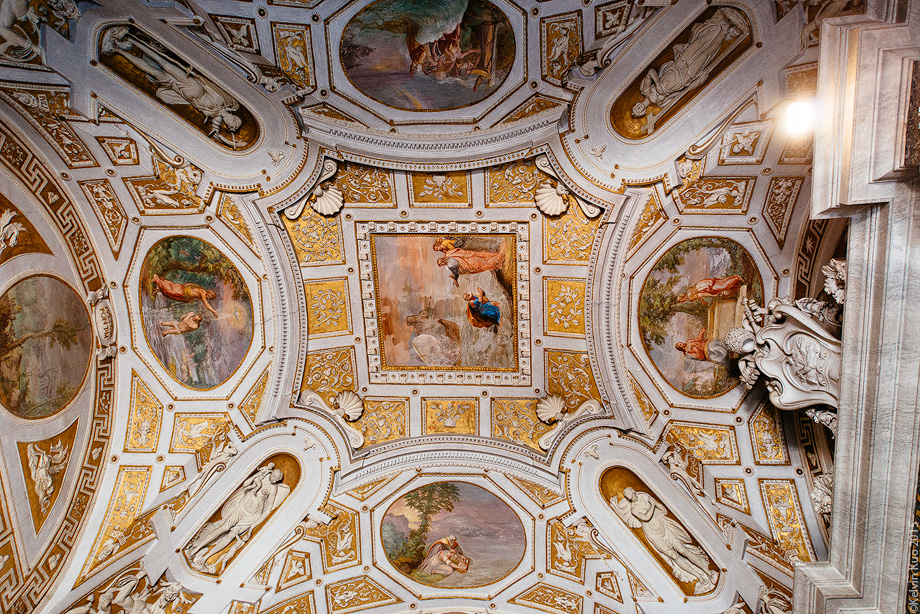 We ended up walking through the sculpture courtyard, here is the Apollo Belvedere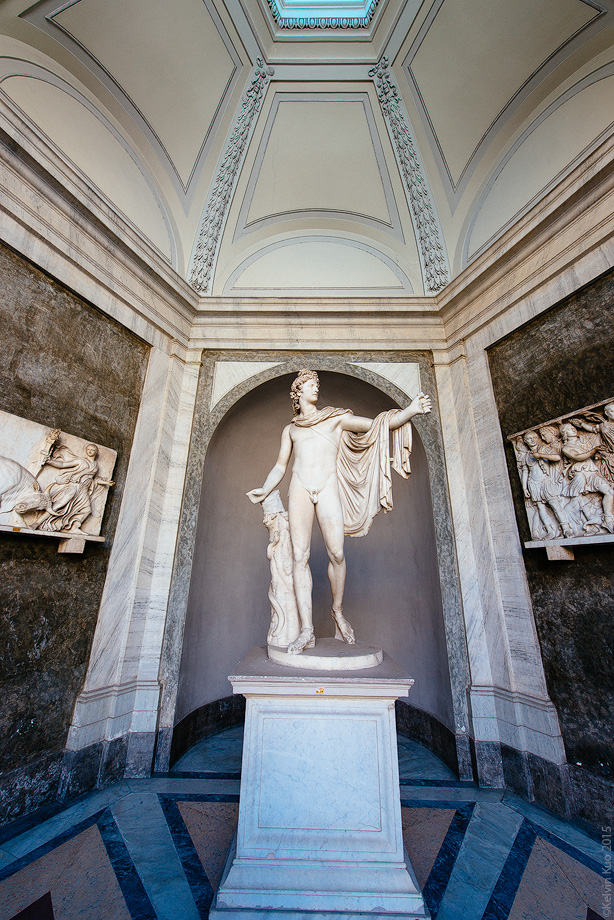 Another sculpture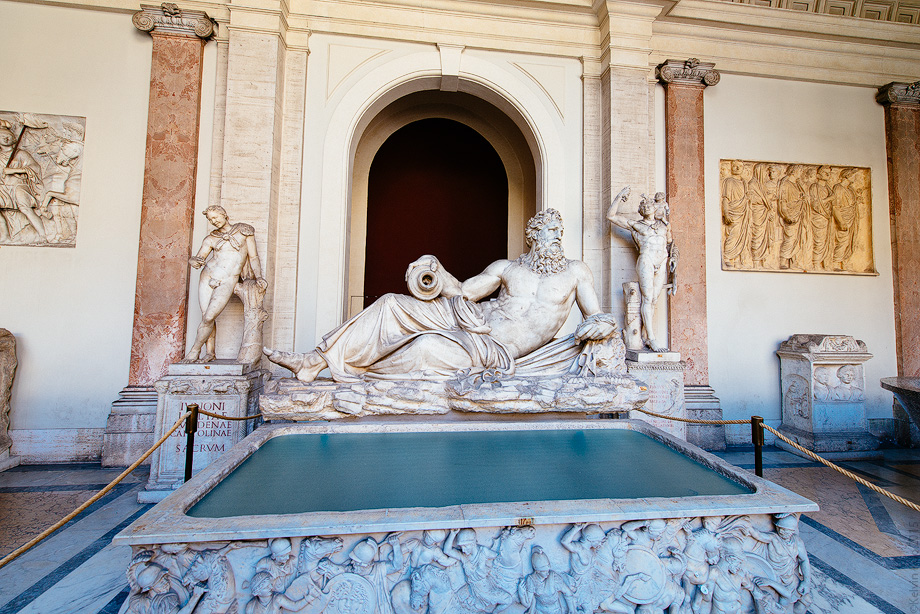 And the Laocoön and His Sons sculpture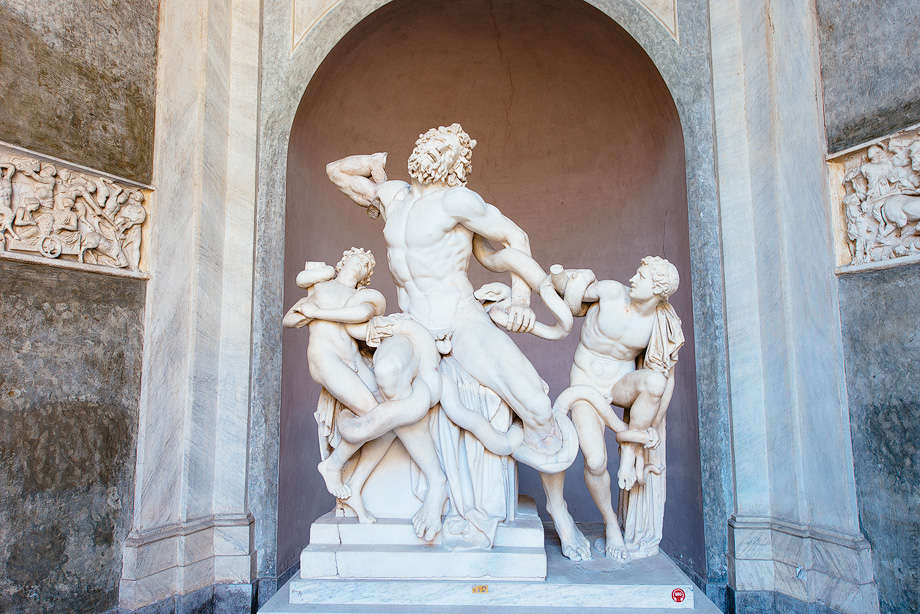 And it was followed by the animal sculpture room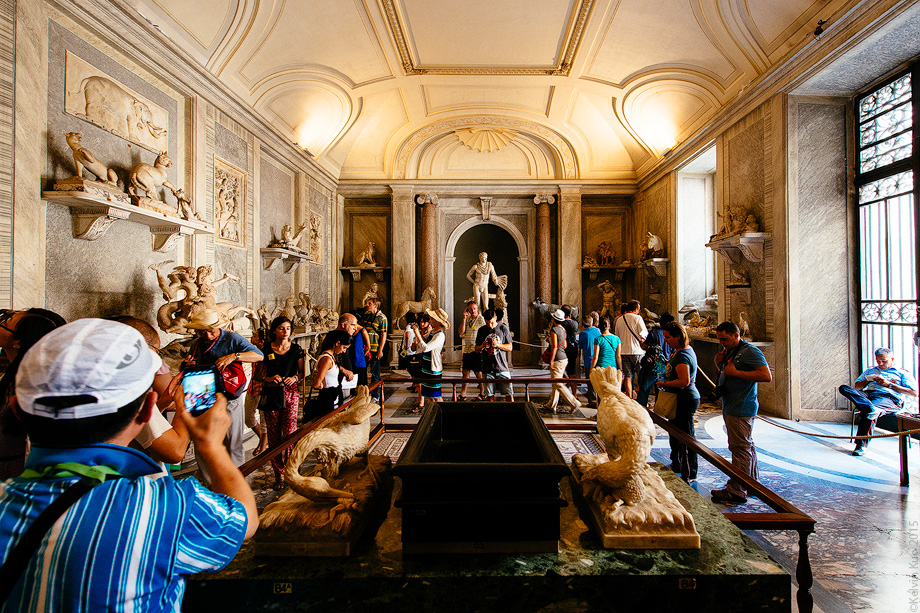 Another ceiling painting that was pretty impressive to see.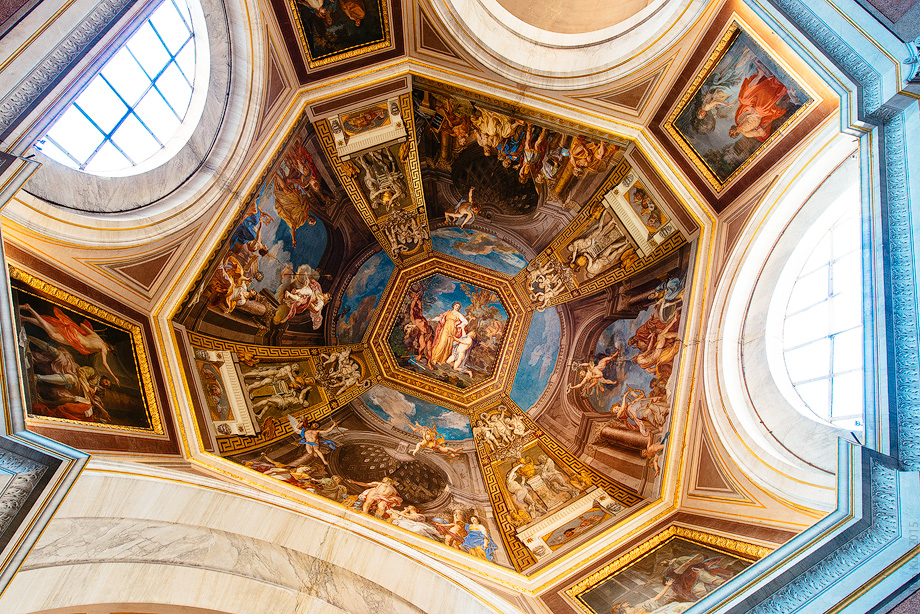 We headed into Nero's bath room, where the domed ceiling gave a little light into a room full of sculptures.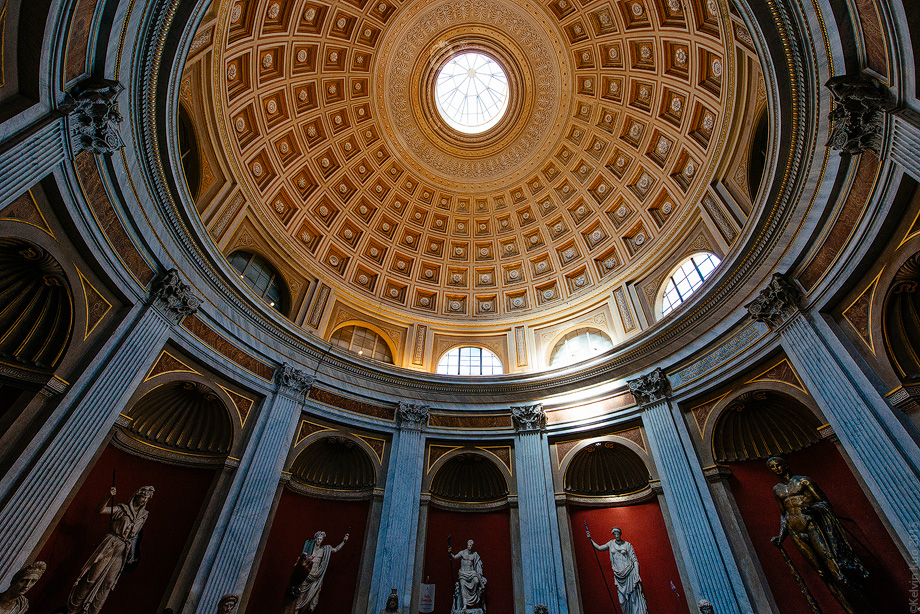 Nero's bath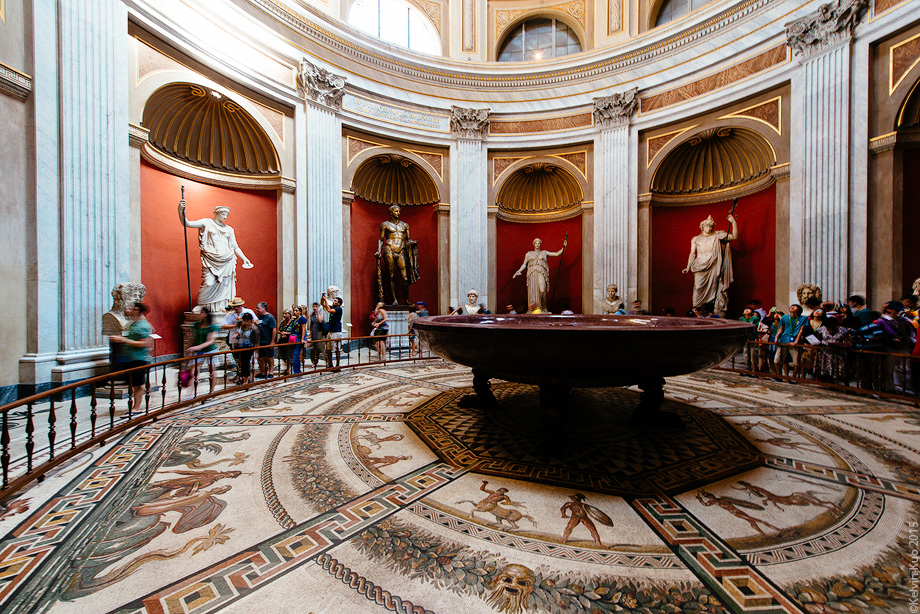 And an amazing tiled floor, and you can just see how many people there really were.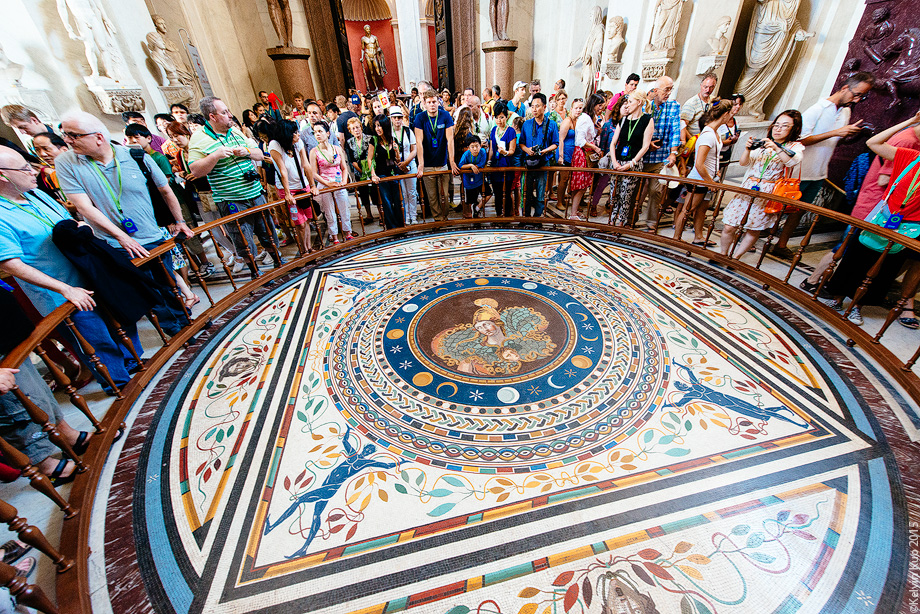 More ceiling paintings.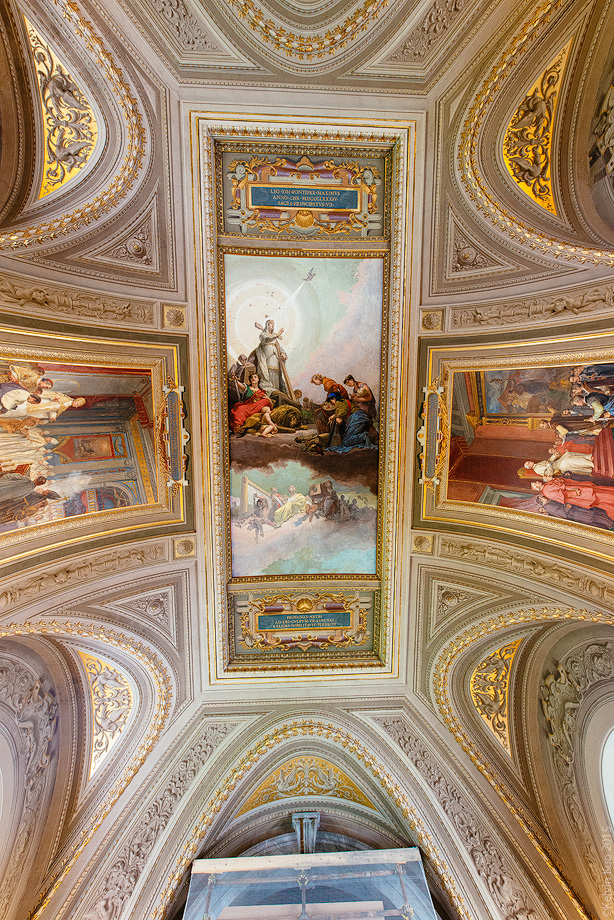 We then headed to a really dark Tapestries room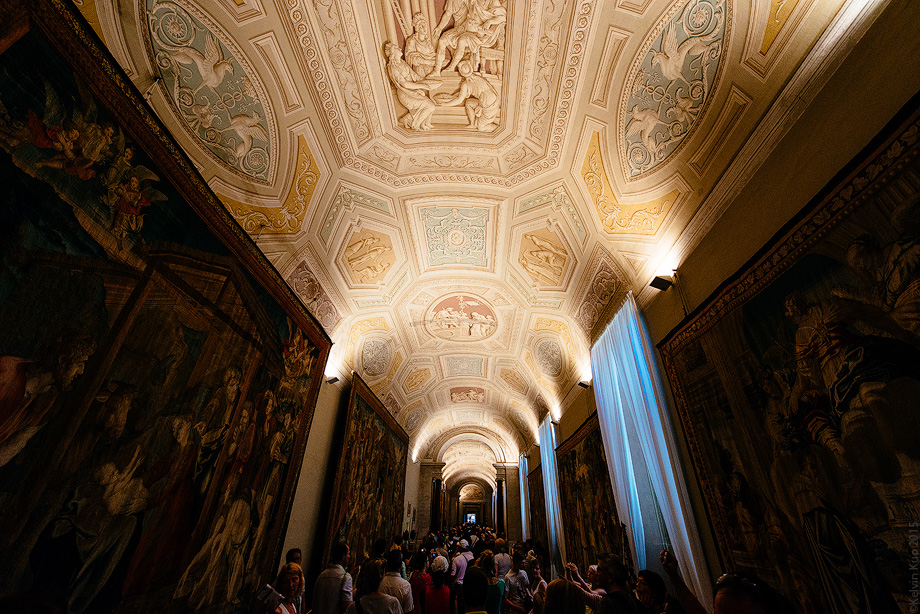 An example of the tapestries, a very delicate piece of art.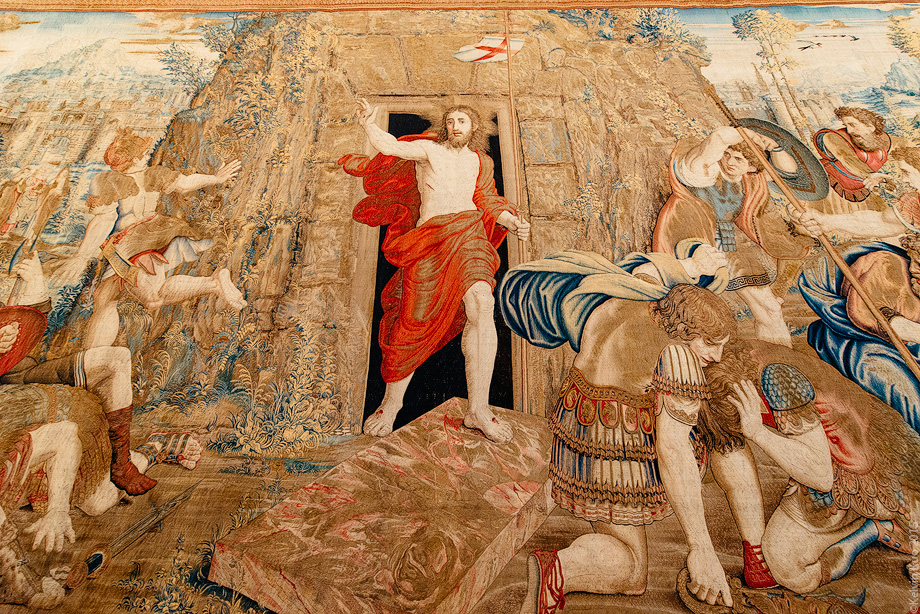 And we headed down the Gallery of Maps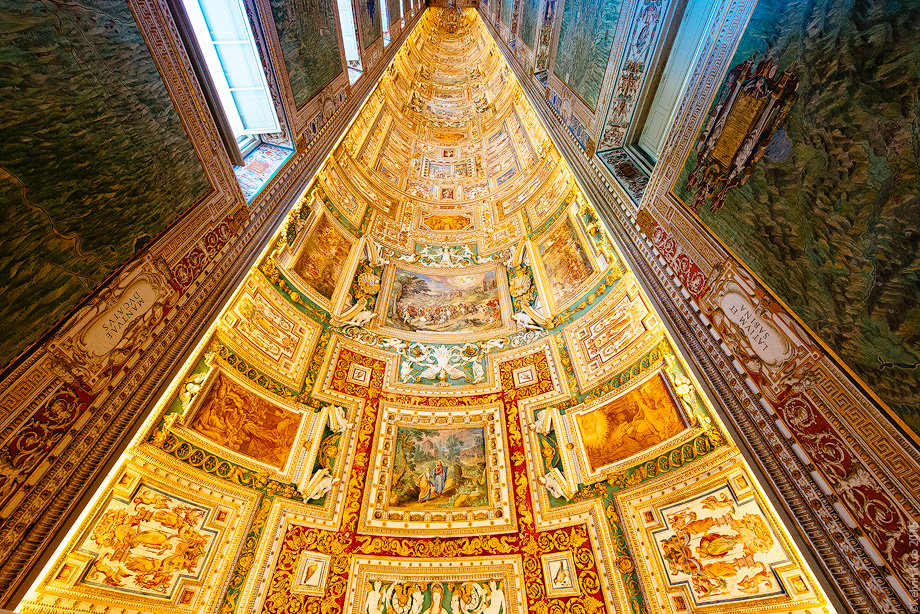 We then headed to see the Last Judgment and other pieces in the Sistine Chapel, where photography was prohibited.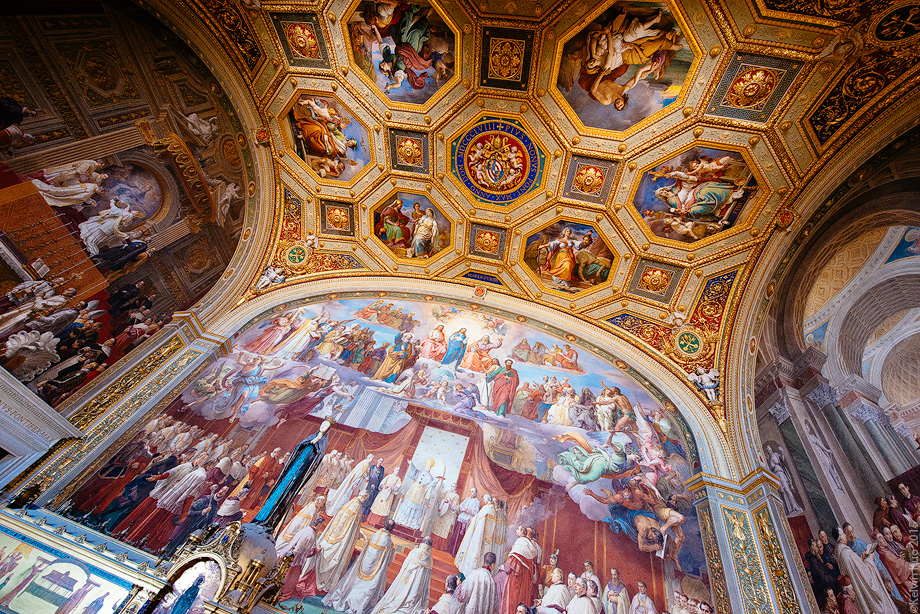 Last, we headed out to tour the St. Peter's Basilica.  The high ceilings and colorful ceilings were quite impressive.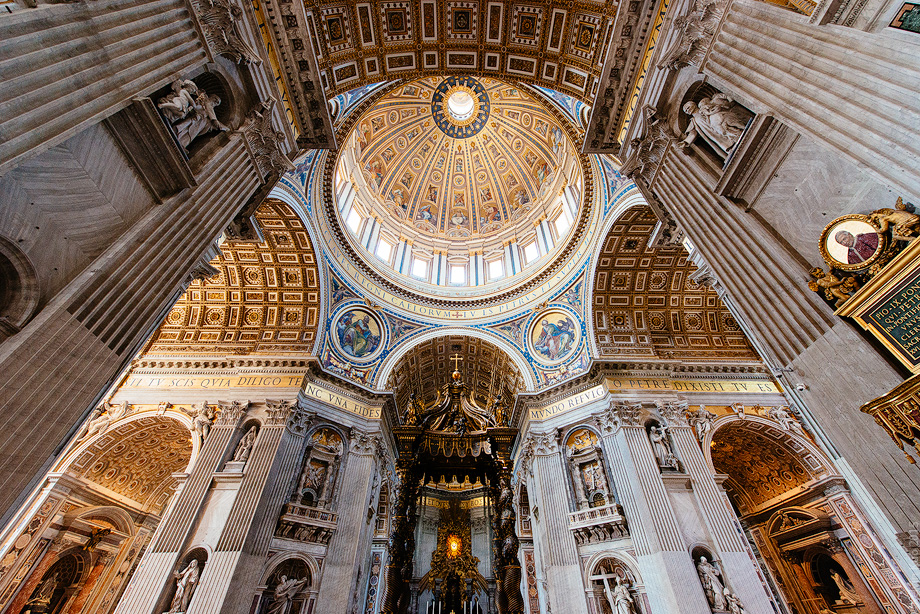 And the altar.

We ended up heading outside, and found the Vatican post office for Melody to send out some postcards.  I also noticed that the line really died down, and that maybe the tour wasn't really worth the extra money.  But word for the wise, either head there a little later, or super early!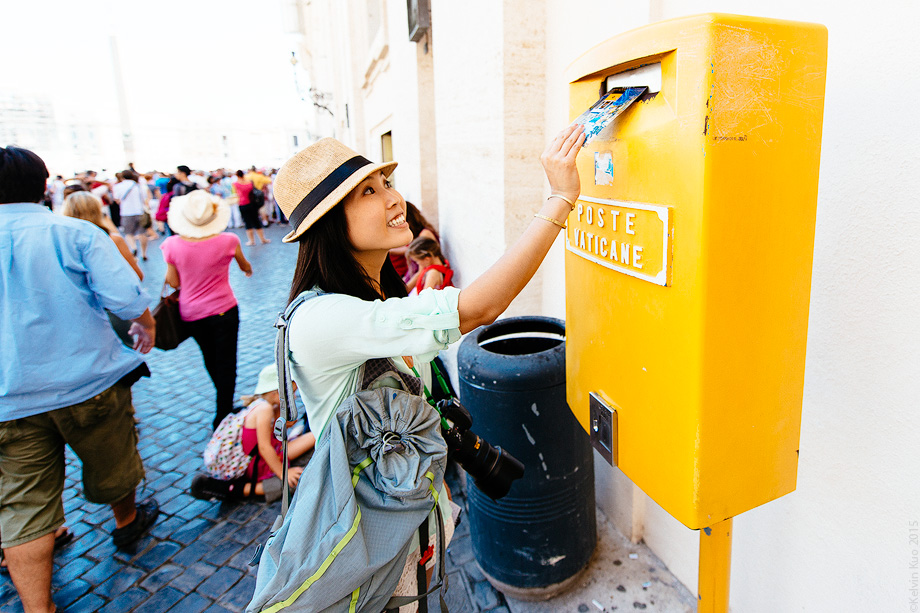 Columns of the Vatican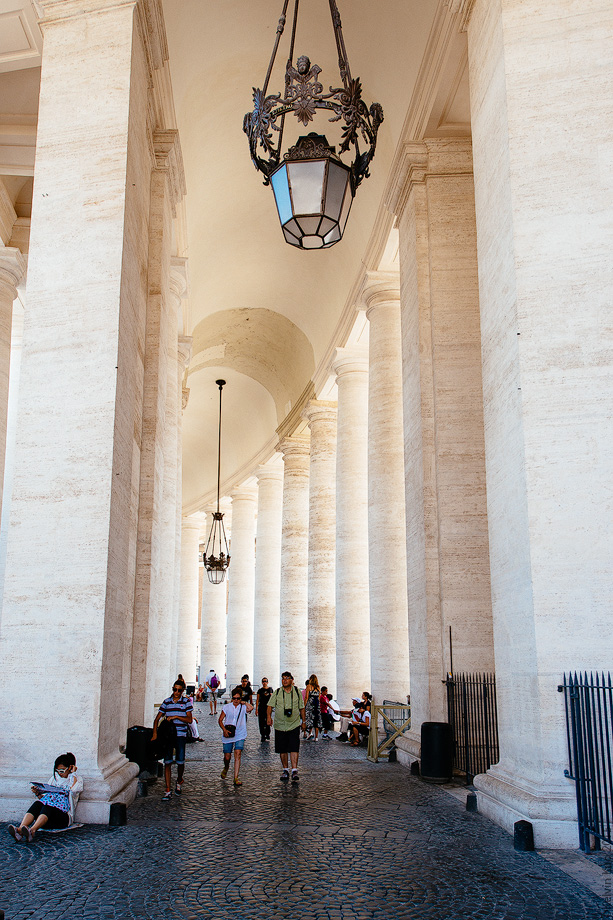 And we say goodbye to the front of the St. Peter's Basilica.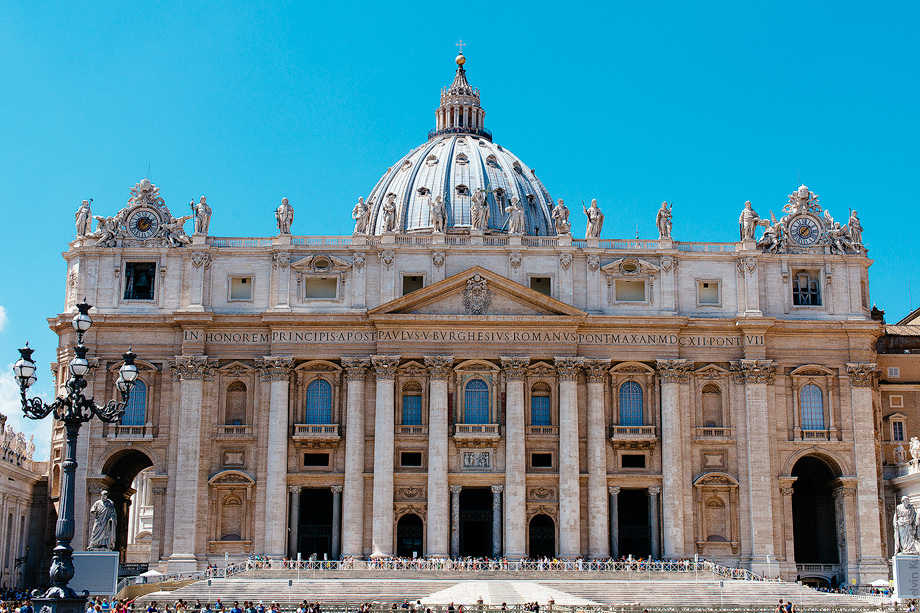 We happened across a bread shop on the way around the city, and we decided to get a few bites to eat for lunch.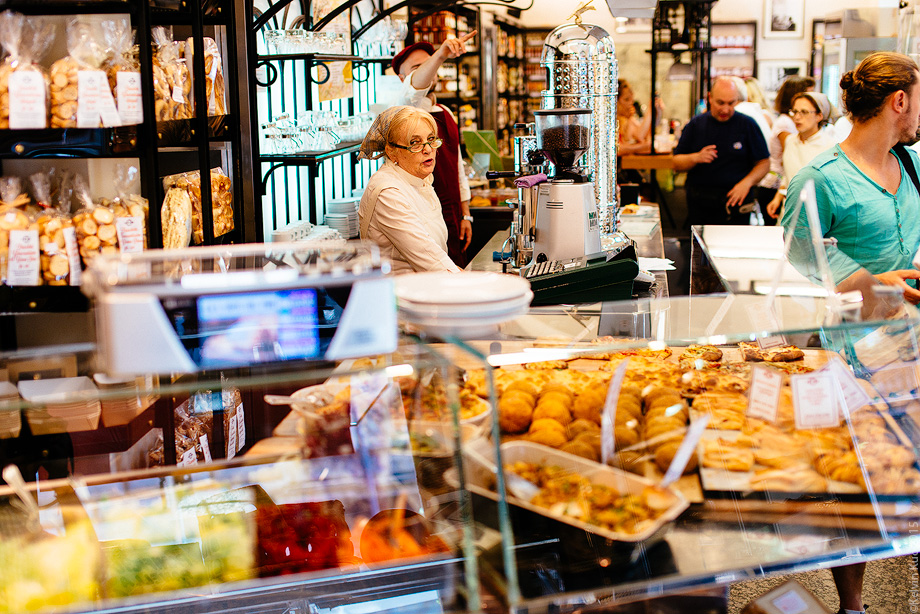 As we went on with the day, our fatigue set in, but we knew that we had a few more spots to visit.  Here is the Piazza del Popolo.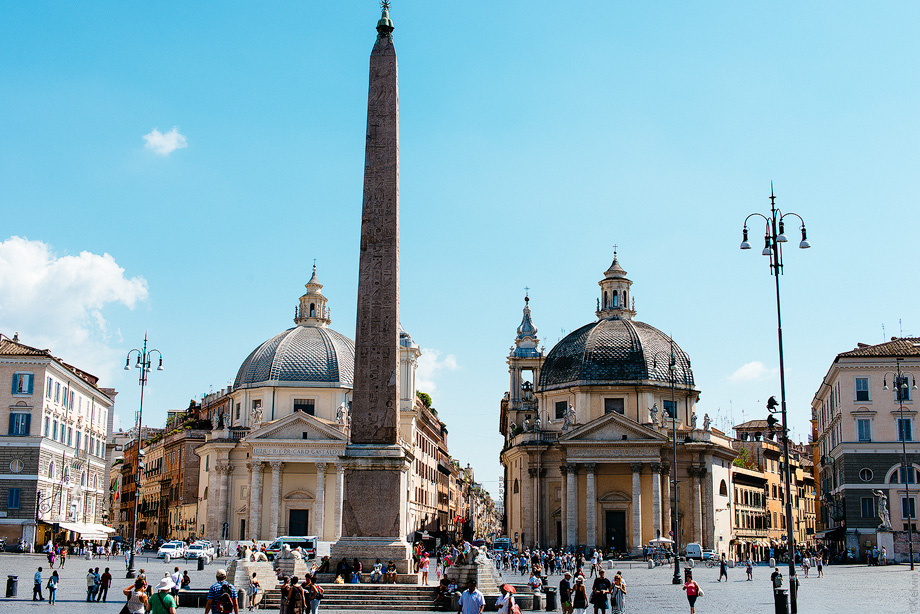 And the Spanish steps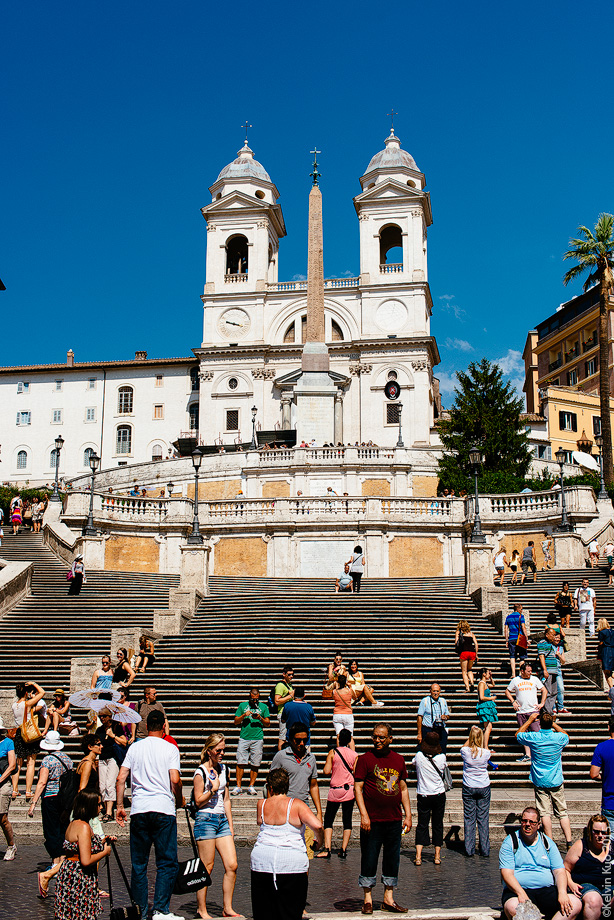 And lastly, I wanted to head back to the Pantheon to get a view of the interesting domed ceiling.  This gave us a good taste of Rome and gave us an idea of what to do the next time we visit.  Also what not to do next time as well!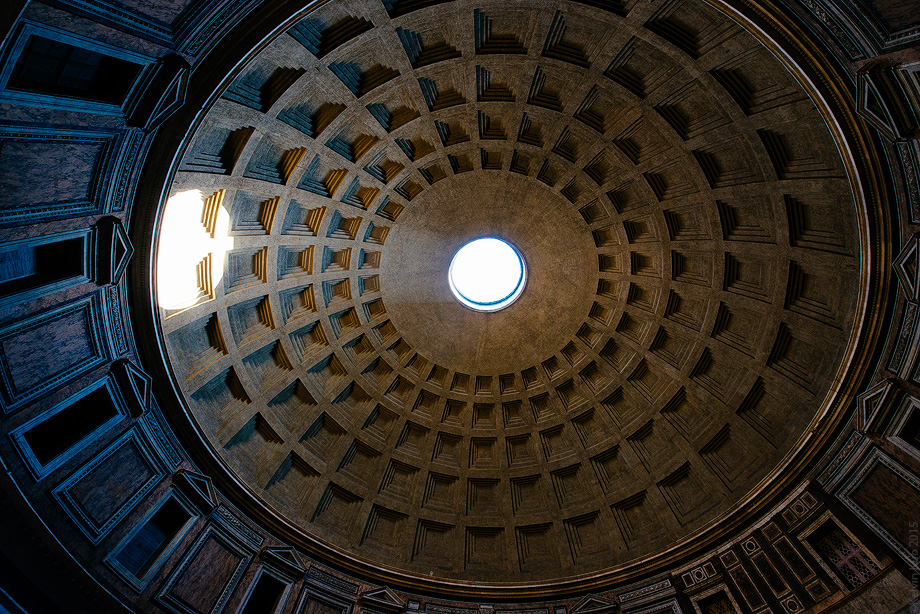 ---
---
You might also like
---