One of the most highly anticipated places on our trip to Europe was Cinque Terre.  This beautiful Italian town off the coast of the Mediterranean sea is sweet, romantic, and breathtaking, and was one of the most relaxing and picturesque spots throughout our whole journey.  Melody and I were lucky and unlucky at the same time, we were able to book a last minute AirBnB, make one of the last trains from Pisa to connect to Cinque Terre in time for sunset, but the journey there wasn't the easiest.  We learned after that first day, that we one, cannot read Italian, and two, relied to heavily on technology to get us places.  I would queue up our map for the next day on Google Maps to make sure we could utilize the information that was cached on our phone, and use the GPS currently.  When we arrived, we had our lodging set at Riomaggiore, one of the smaller towns of the small towns.  We didn't know where to go, and headed up the hill, from the train station, and over toward Riomaggiore with all of our gear in tow.  After wandering up and down for a good hour, and a decent little hike, we were so happy to see that we made it into town. Walking down the beautiful road and wondering where our AirBnB could be.  It is a labyrinth, if you've never been there and had not expected walkways that wind up and down through a concrete maze, like an experiment looking for it's treat.  Well, we arrived at one of the prime spots, a room next to the ocean!  Our view was amazing, and when we looked down, we saw this view.  Melody went down to take a quick dip after that.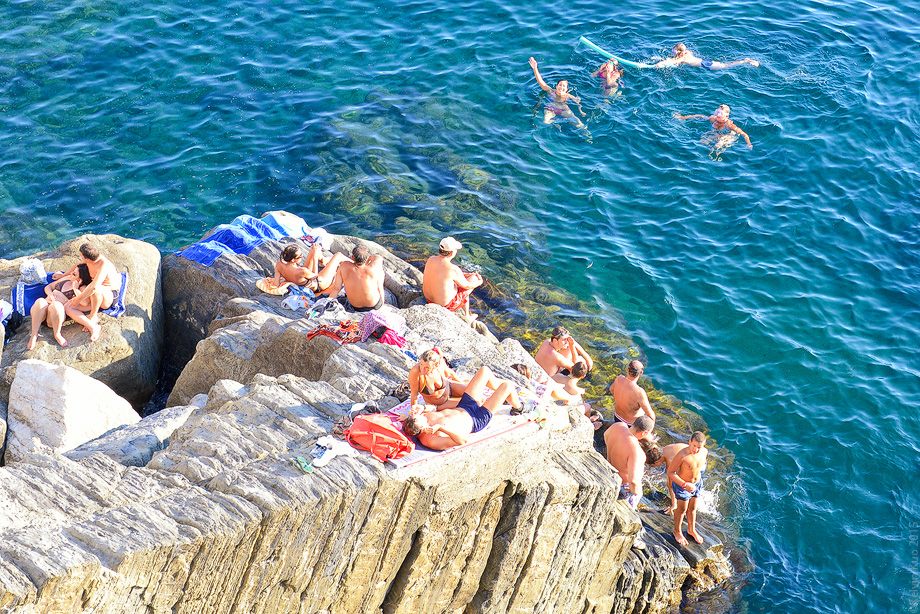 Another view of our swim hole, with a few tourists outside our doorsteps.

To continue our story about scaling the side of the mountain, we noticed that there were a lot of people walking through a tunnel way, and soon noticed that there was actually a very short cut, a tunnel through the mountain to get you into town.  This 5 minute walk made us feel stupid, but also made us look back and laugh at how we blindly trusted whatever google maps was telling us.  Well after our swim, we ended up drying off and had a sunset plan for the night.  We ended up buying a day pass for the rail system that takes you to all five towns in the Cinque Terre region.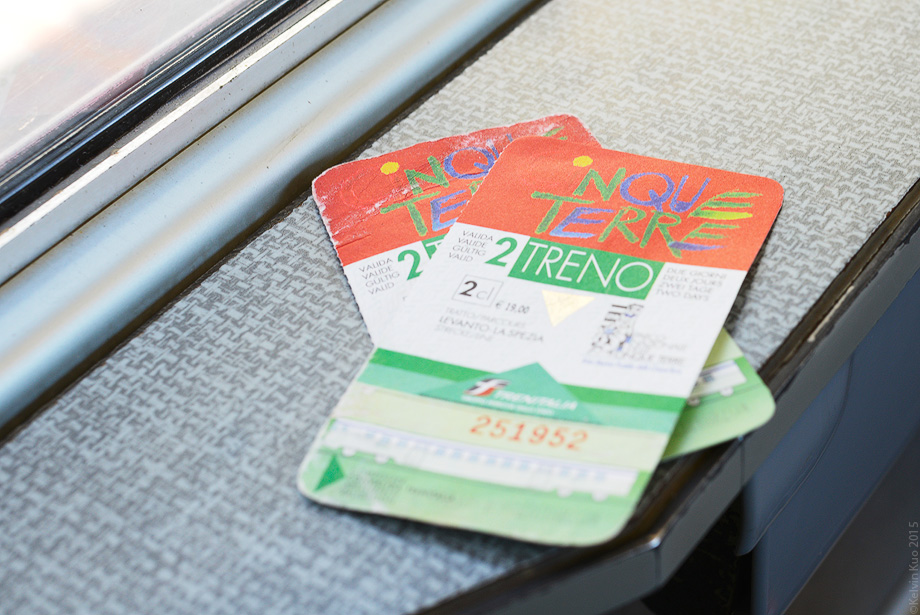 Our final destination was Manarola, I should have waited a little longer, to get a few of the shots of a glowing little town, but I really love using the last light to illuminate my scene, so this has to do.  We took our 5 minute train ride here, just to catch our sole sunset for Cinque Terre, and then headed off for dinner of seafood and wine.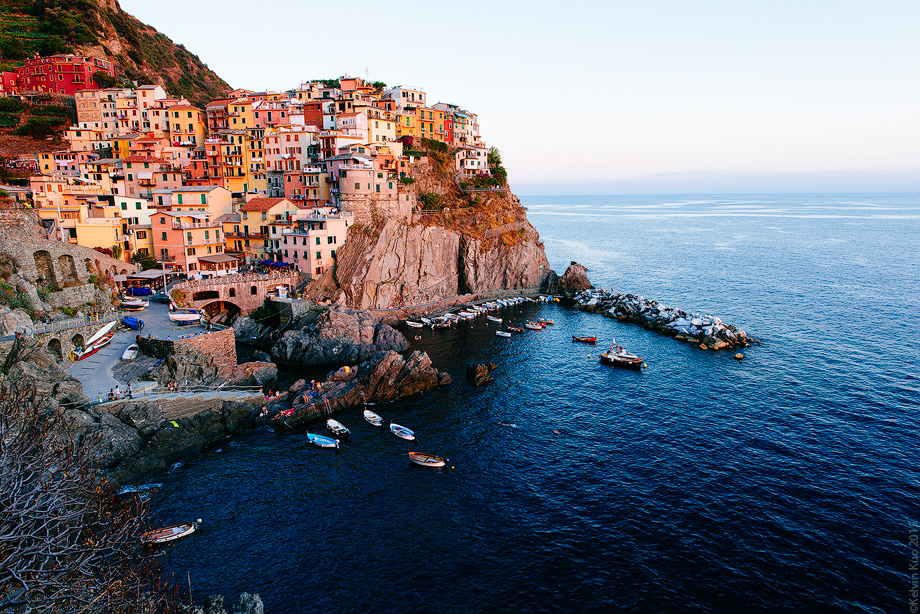 The next morning, I went out to get a few more shots of our Riomaggiore town, with the boats this time in the foreground.  Melody opted to sleep in this morning. And I walked along the peninsula to see what view would be the best.  Unfortunately, there was one building still under construction. There had been a massive flood recently that devastated Manarola, the town we visited the night before, but a year had past, and it seemed like clean up had been successful already.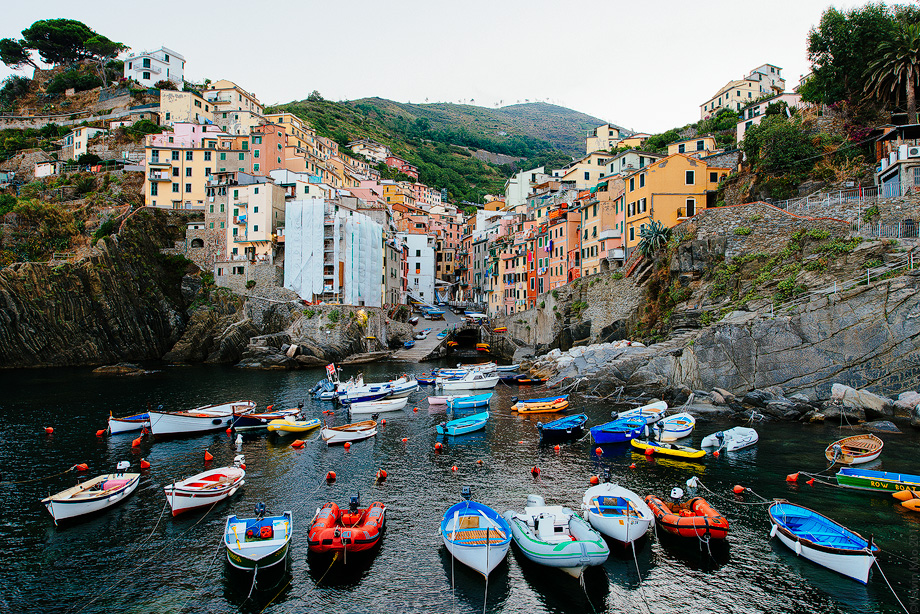 Looking north, along the coast from Riomaggiore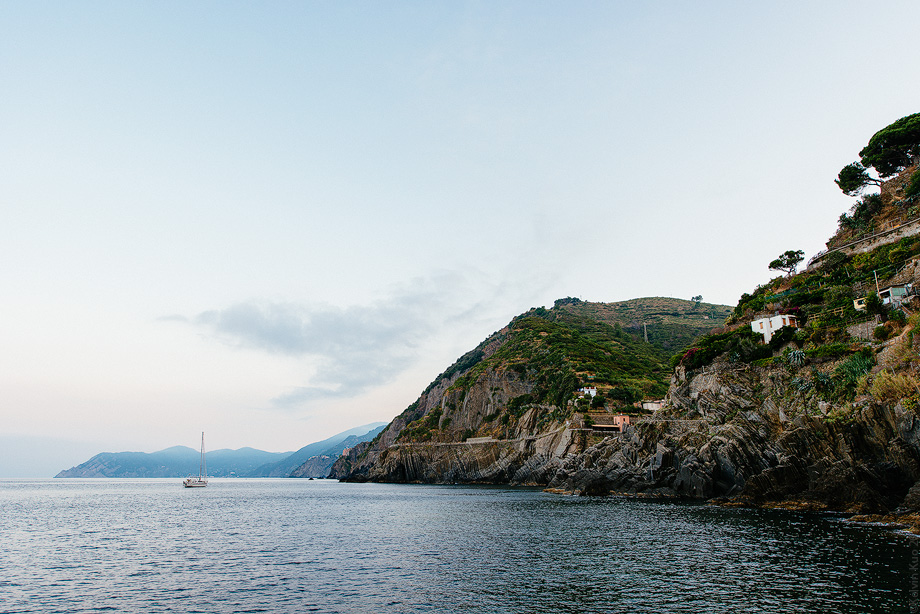 Headed back to home, and just trying to figure out what would be best for this sunrise.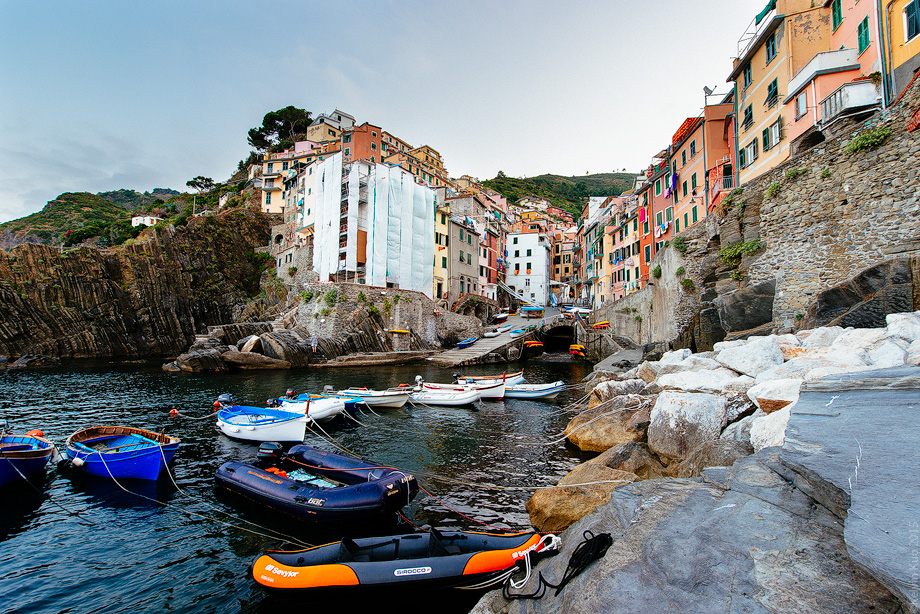 I figured the cleanest spot was my perspective already, from my room.  The skies also began to light up and I got a little more colorful view of the place.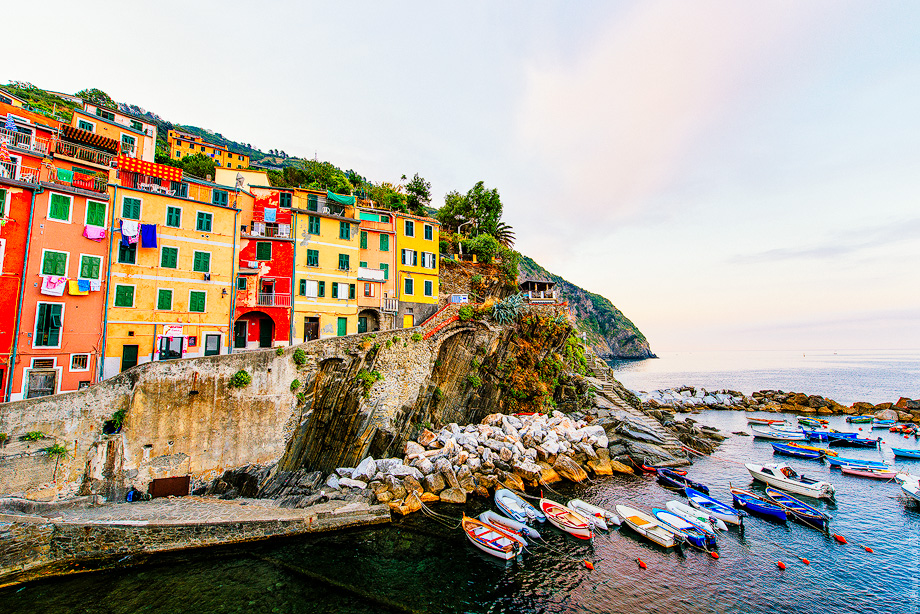 As we had our slow morning, I ended up watching some more people swimming right outside our door.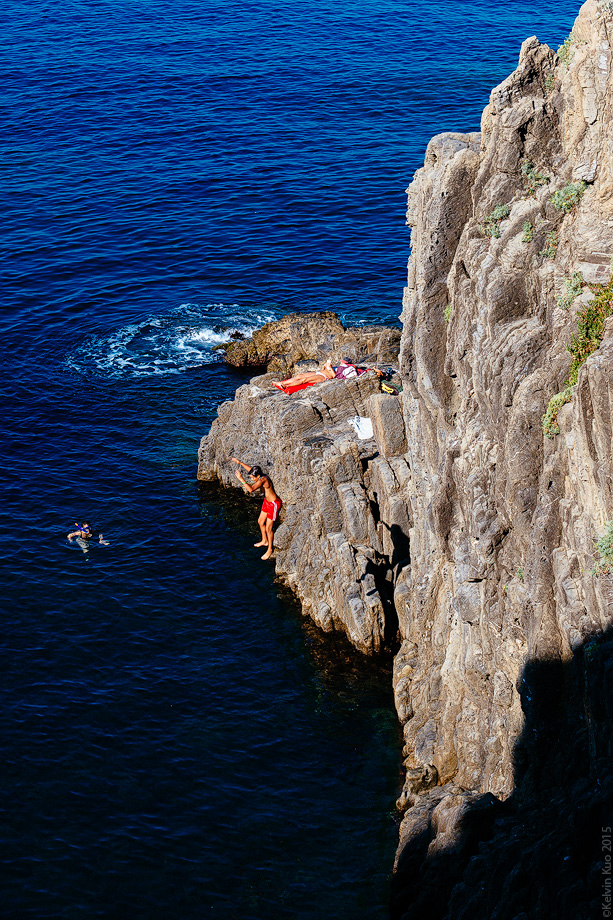 And I went in for a dip as well.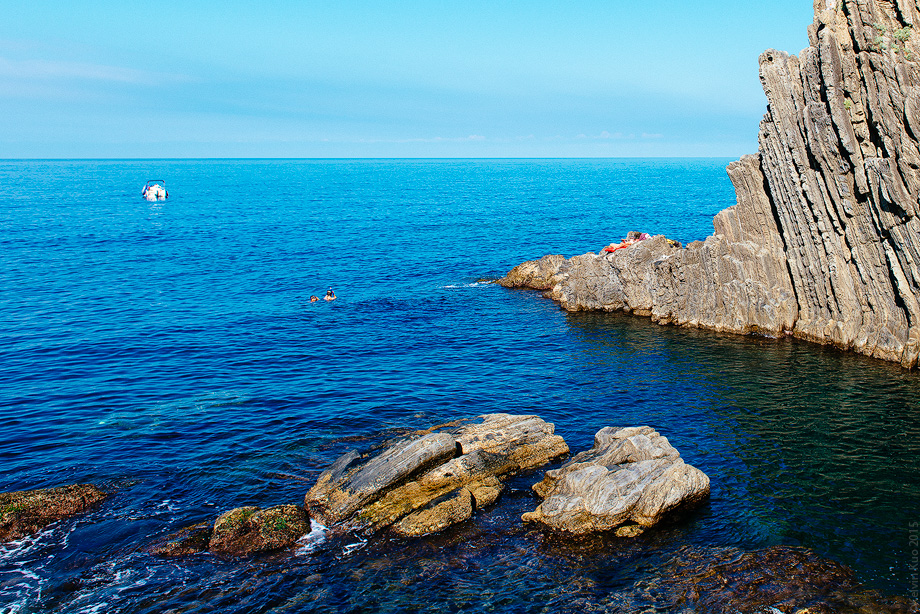 The colorful buildings are the fun and iconic factor of both Italy and Cinque Terre.

The streets we wandered, not the best light but at least a representation of what we walked through with our large bags the night before.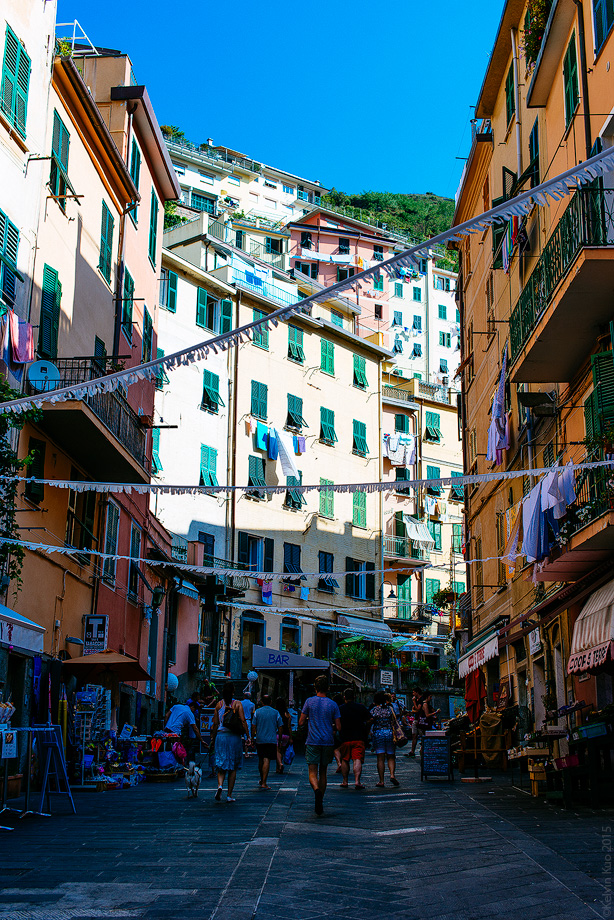 Melody, on the streets of Riomaggiore.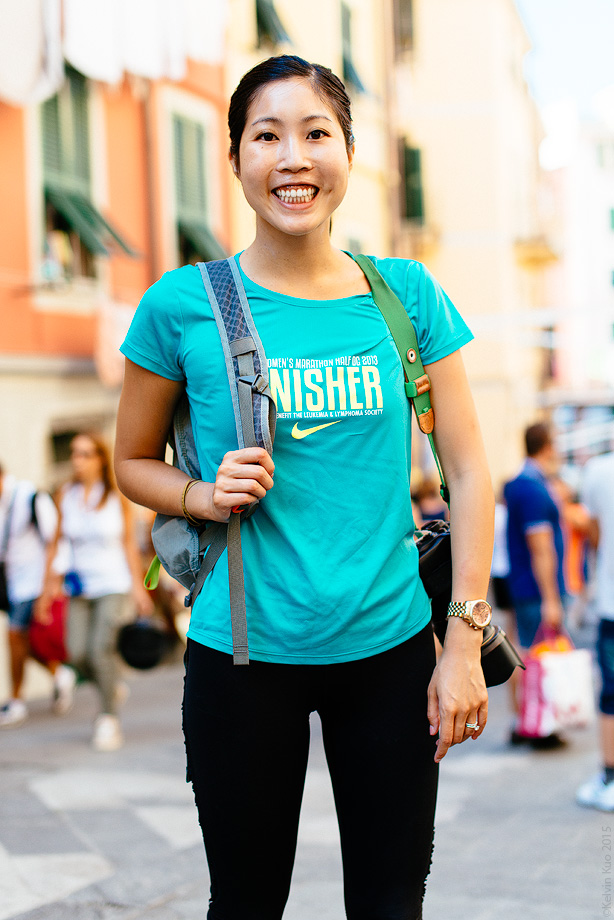 I figured, the best way to see Cinque Terre was to do a large tour of the area, and if we had the train pass, why not go from one town to the other.  We headed up to the northern tip of Cinque Terre, at Monterossa.  This is a large beach town, and as you can see below, where a lot of people go out to sunbathe or swim.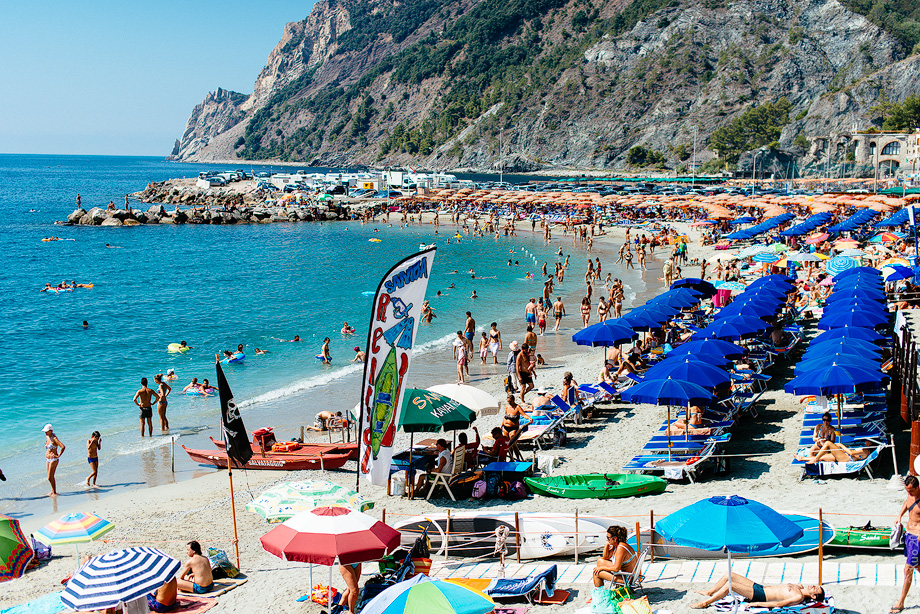 It was definitely our least favorite, and just swarming with people.

I didn't want to stay long, so we walked up and down to see if there was anything interesting to see, but this was essentially what people come to Monterossa for, the beach.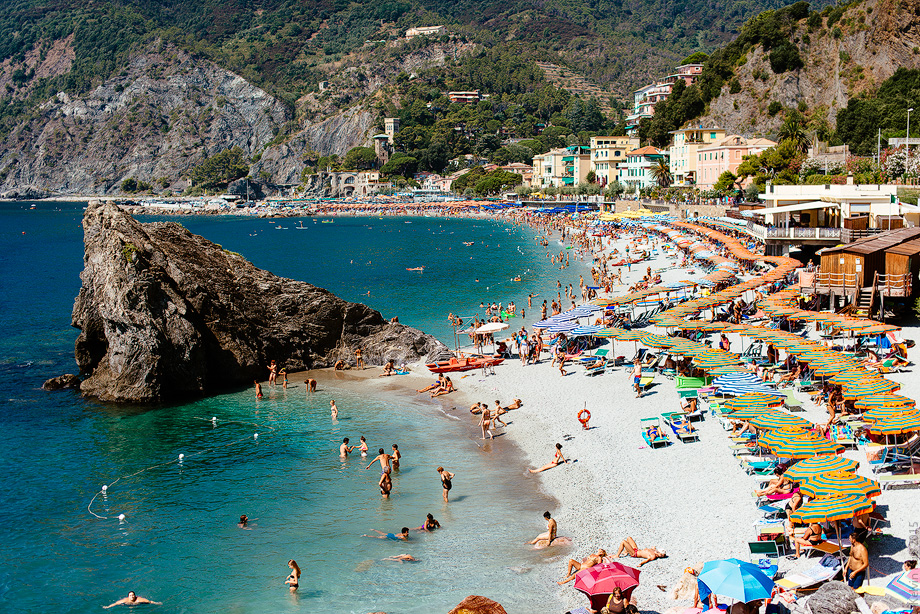 Next up, we headed to Vernazza.  This town was actually another town I really wanted to get a few shots of, but we lacked the time to really get a full effort of it.  We headed through town and searched for the hiking trails that lead from town to town.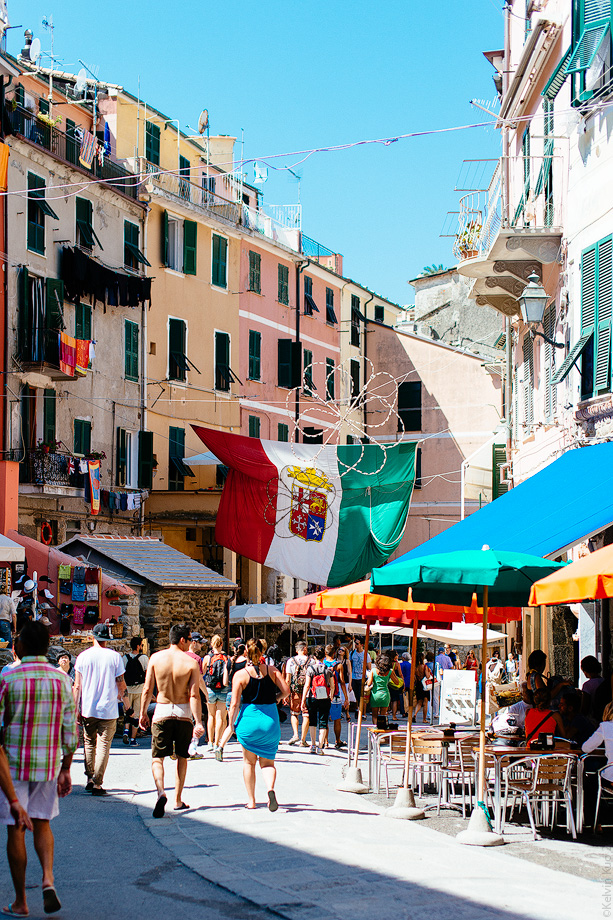 The town is lined with these skinny looking buildings, and it's definitely a site to see.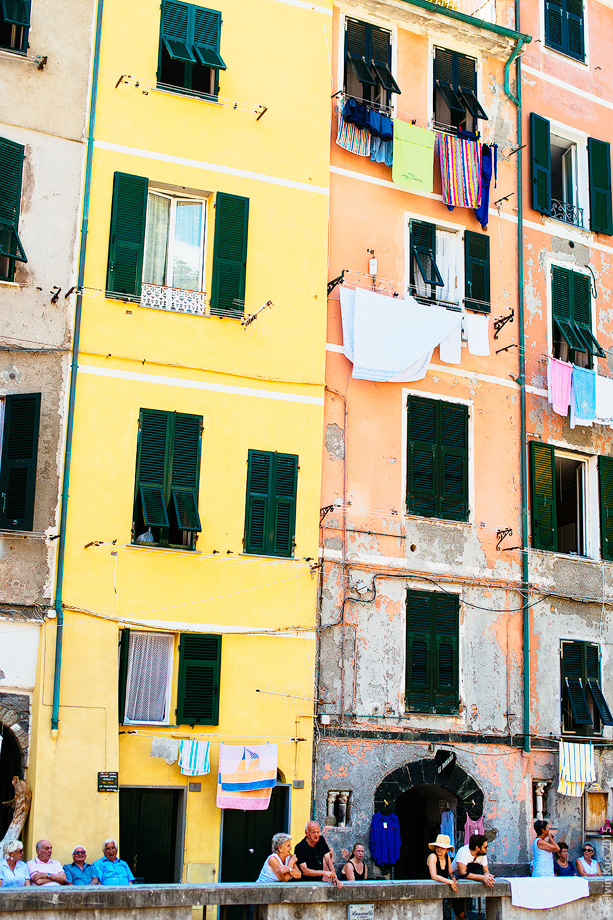 As we headed up over the city, we got a splendid view of it, from the trails above.  It was really hot here, and kind of unbearable without our regular supply of water.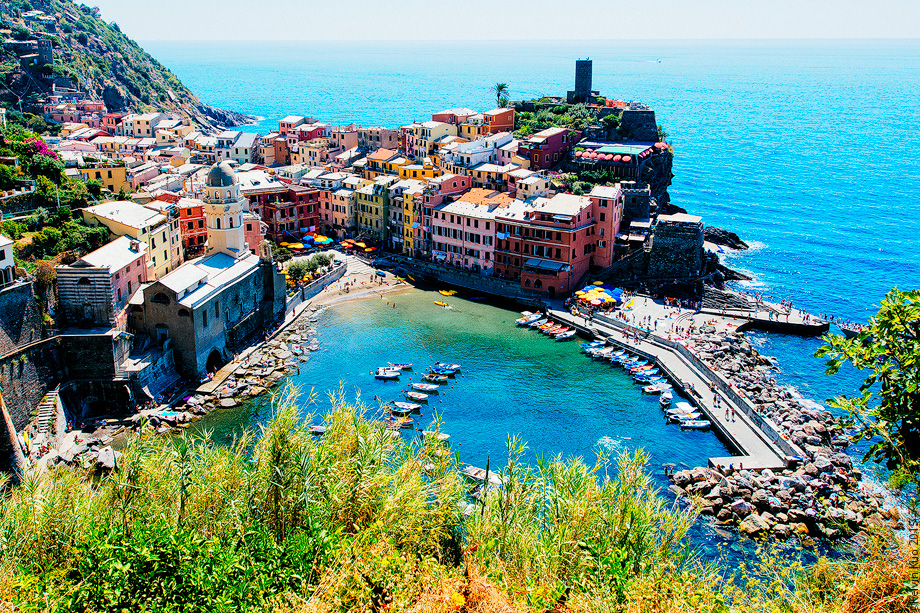 The trails lead you through terraced vineyards and green landscapes in a area quite similar to the California coast.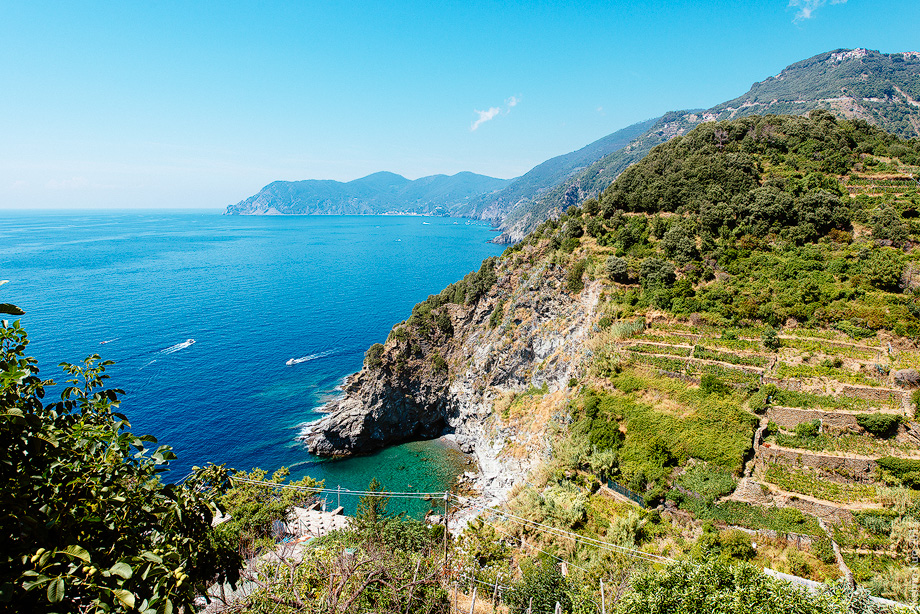 And if you gaze south, you can see the crystal clear waters that shimmer in the blues you only see on TV, and also in La Jolla in SD.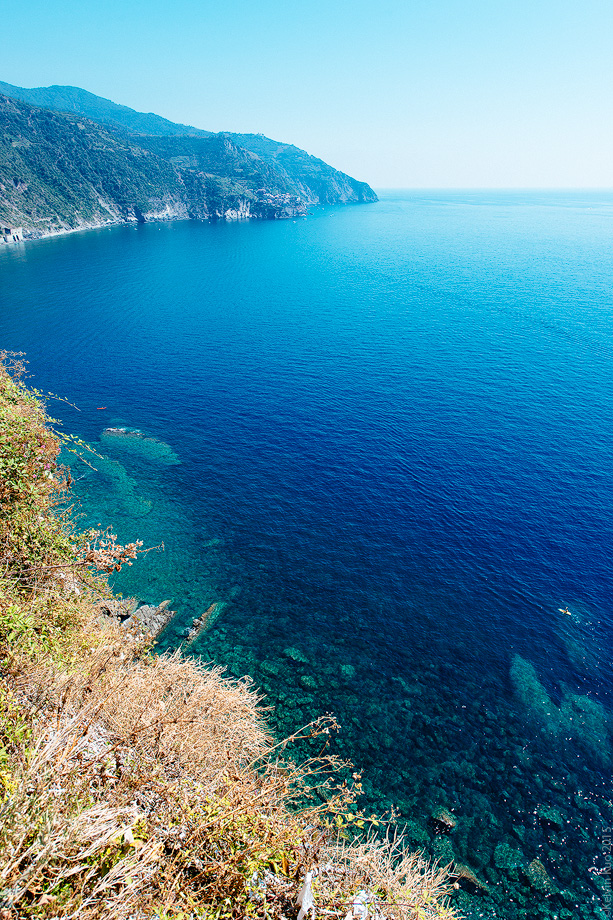 And I spotted a little kayaker below, somewhat jealous of them.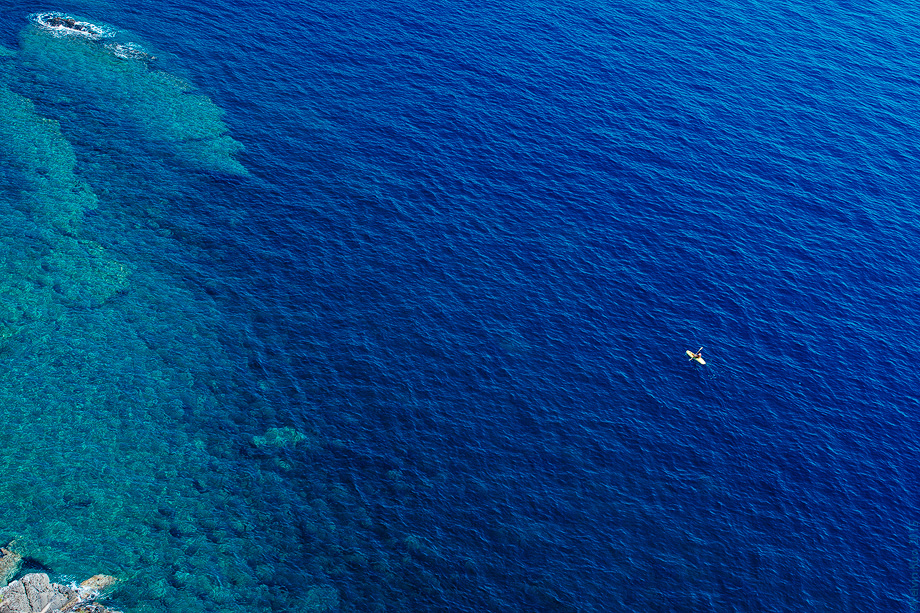 And we looked down and spotted the next town down of Corniglia.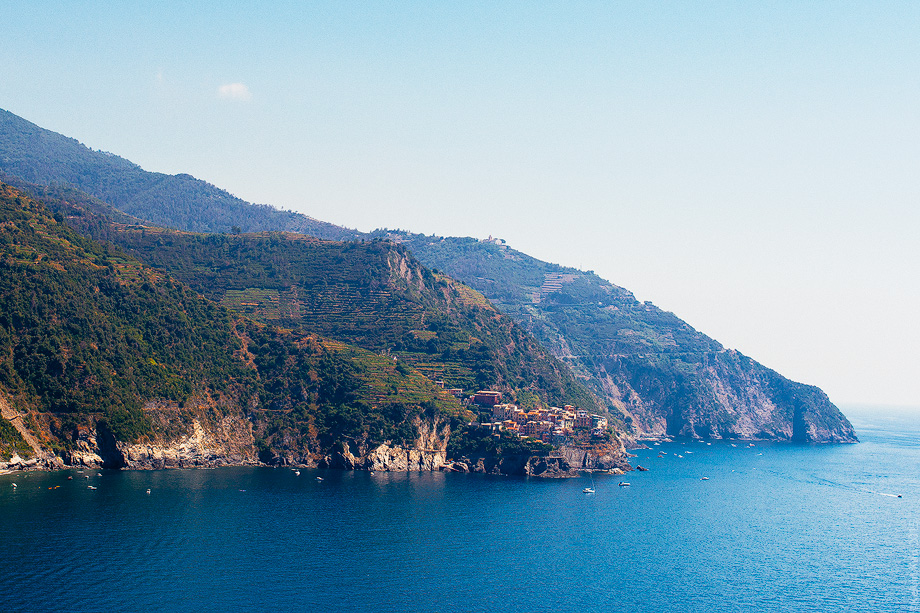 We ended up walking through the streets of Corniglia, as well.  It was a town to walk around, and not really one for the views.  It was more quaint than the others and definitely had more of the smaller town feel.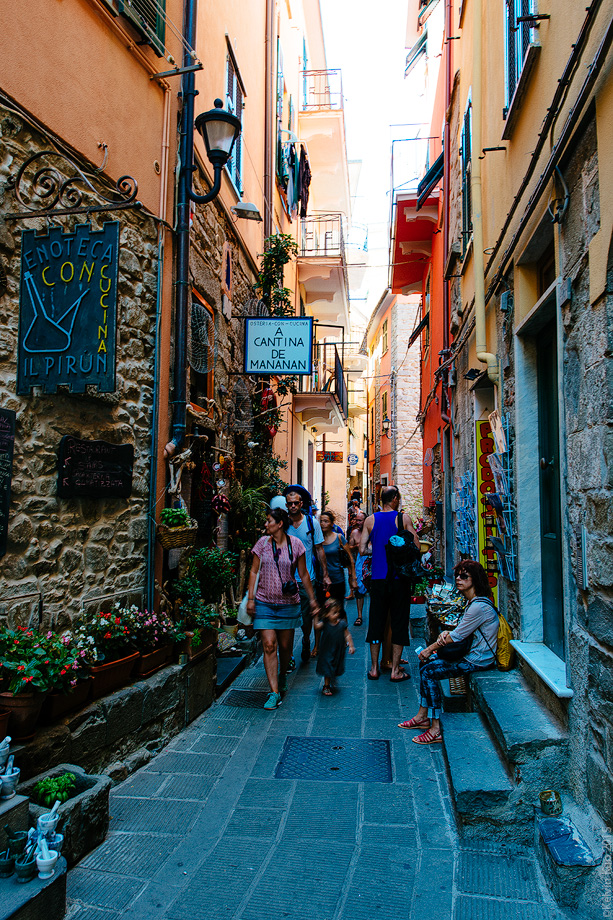 And the buildings were still masked with the vibrant colors you are used to in this area.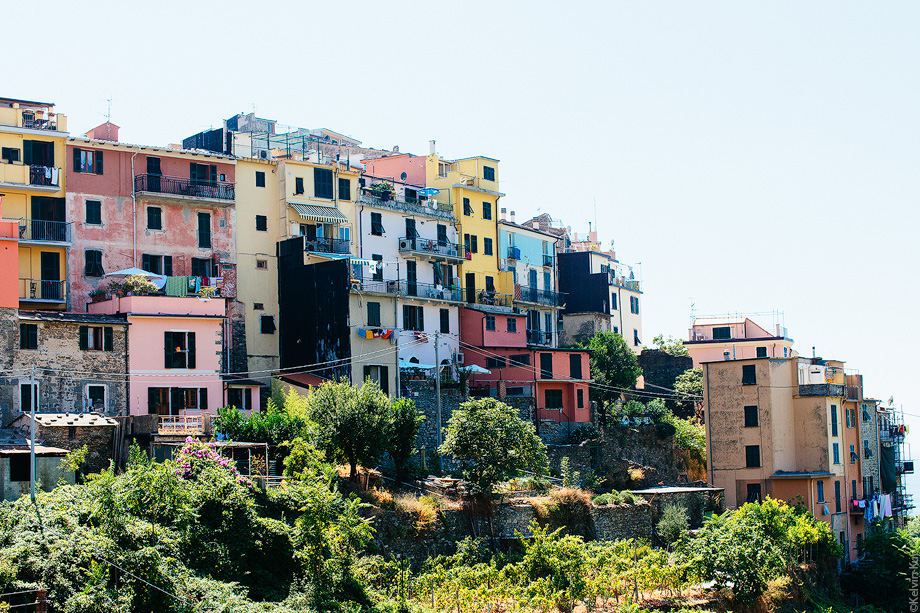 And as we said goodbye to Cinque Terre, we left wanting more.  The towns were a small town feel, yet boasts a beautiful array of landscapes and views.  This place will definitely be a place to relax and enjoy the next time we are fortunate enough to come and visit.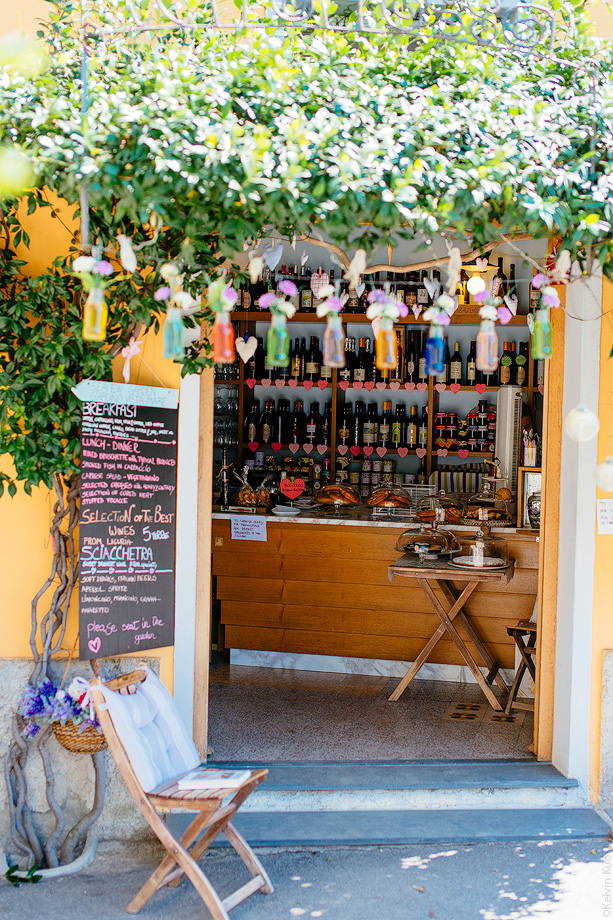 ,
---
---
You might also like
---