After two days in Paris, Melody and I set off to London, to catch some high tea and get reacquainted with a more familiar and less foreign destination in London.  It is a great way to ease back into things, since there wouldn't be a communication barrier anymore.  We hopped onto a two hour train from Paris into the Liverpool Street Station.  Here, we figured to take the underground to get to our hotel, a Hyatt, which was included in our wedding package, to drop off some stuff before we headed out to our afternoon high tea reservation.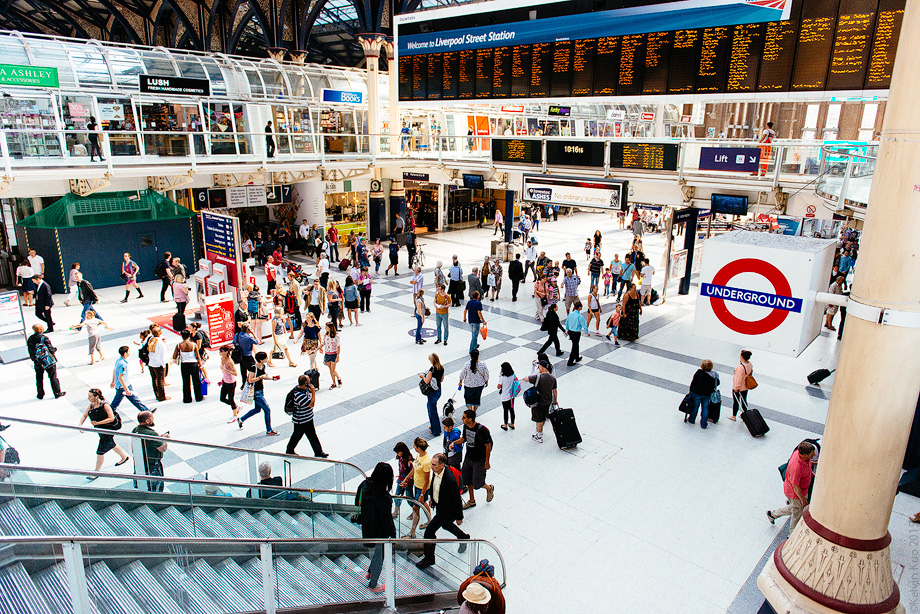 The London Underground, identified with these circular signs.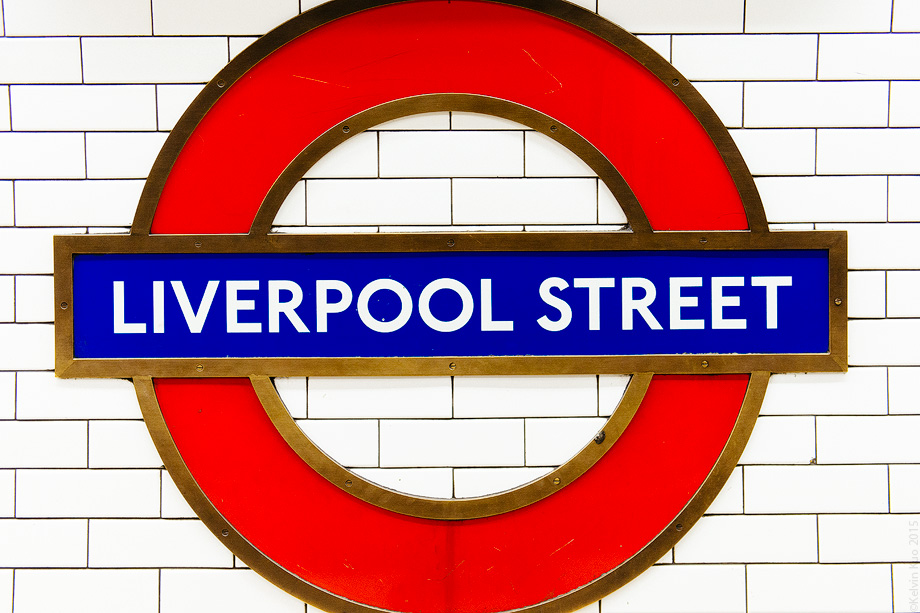 As we headed out, we were able to pass by Hyde Park, a large green park in the middle of the city.  We don't see many of these in Los Angeles, but it was a great place to stroll around in our only sunny day in town.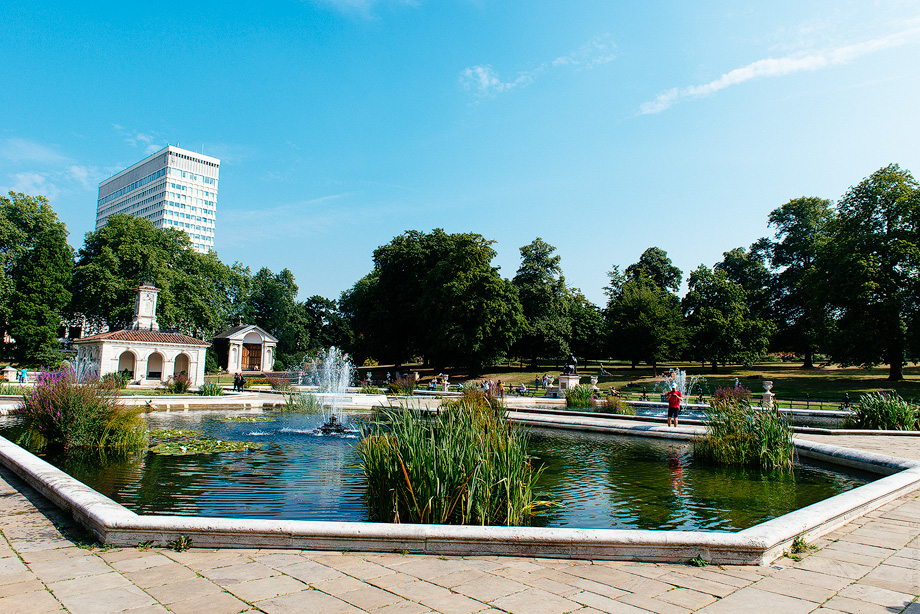 There were a few people enjoying the park and lounging on the grass.  The last time I was here, there were a lot of chairs to rent for people looking to get a tan, or just to enjoy the sun.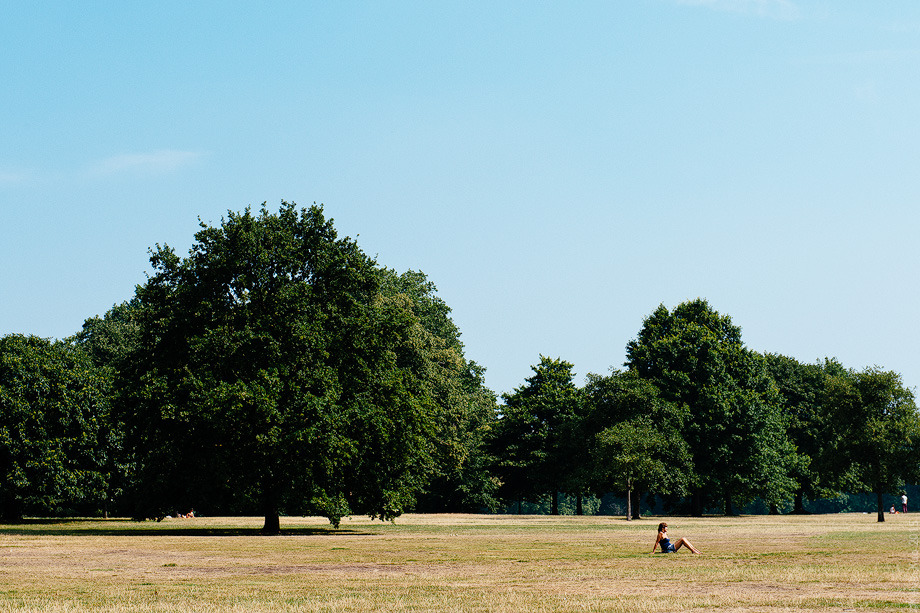 Obligatory London Telephone Box photo with Melody.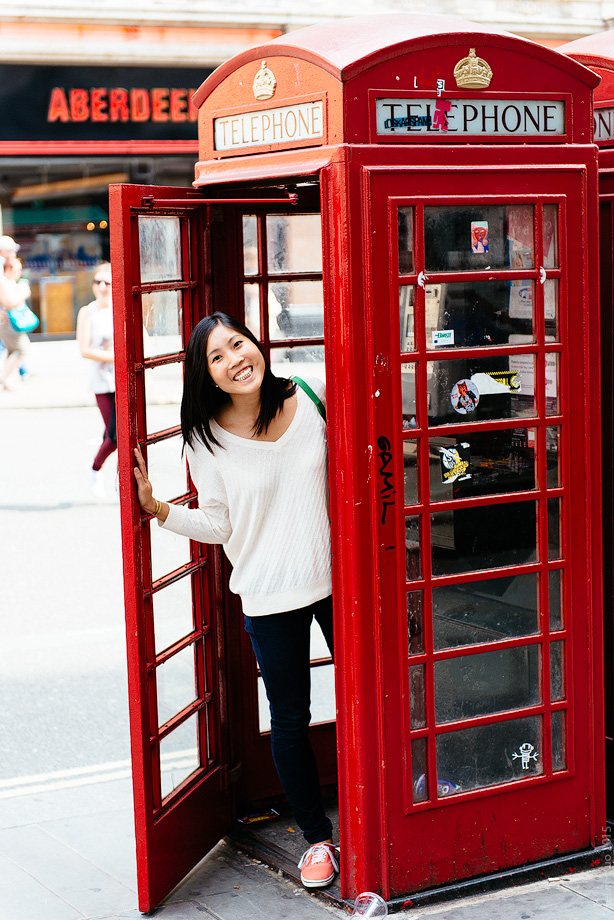 And we stopped to grab some lunch, for a little high tea.  This is the quintessential activity, according to Melody, in London.  It started with some earl grey tea, and finished with a tower of delectable finger foods, including sandwiches and scones.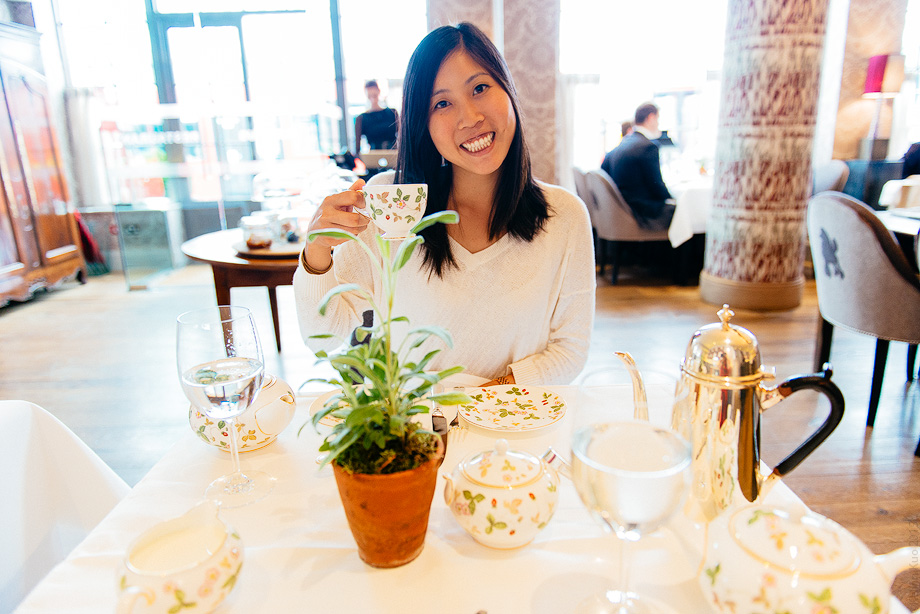 We ended up arriving pretty late, and the place seemed to have emptied out while we were dining, but the setup was very cool.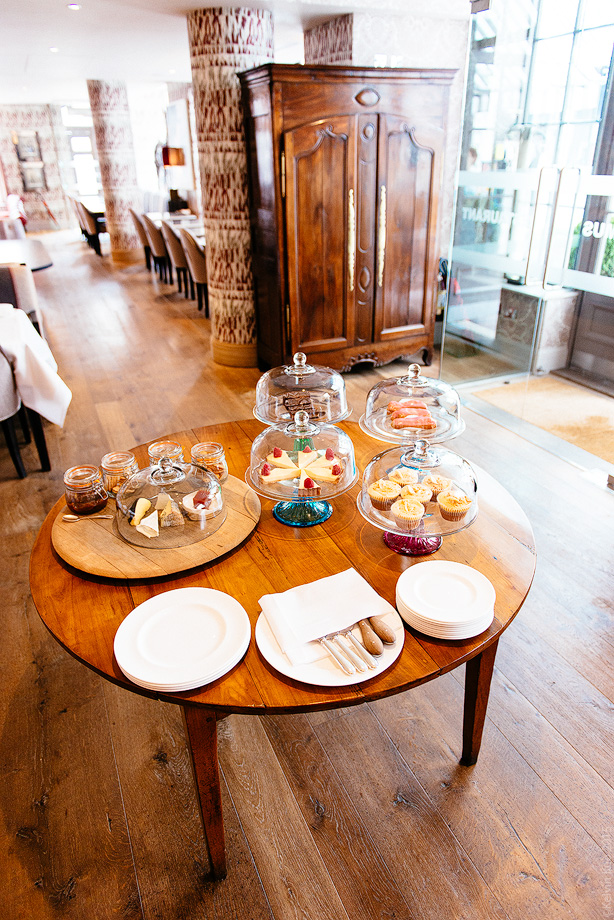 High tea, for the newly weds.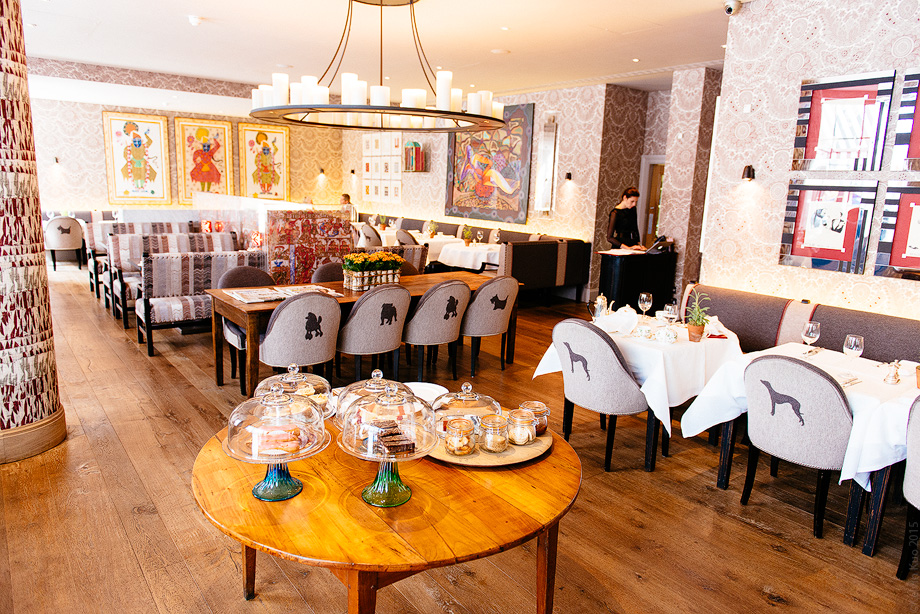 After high tea, we ended up walking around town, looking for interesting sights, and other things.  I like walking the streets, instead of only going to specific destinations, to really get a feel for the place.  We headed toward Trafalgar Square, and happened upon this guy chalking peace and love to the different countries of the world.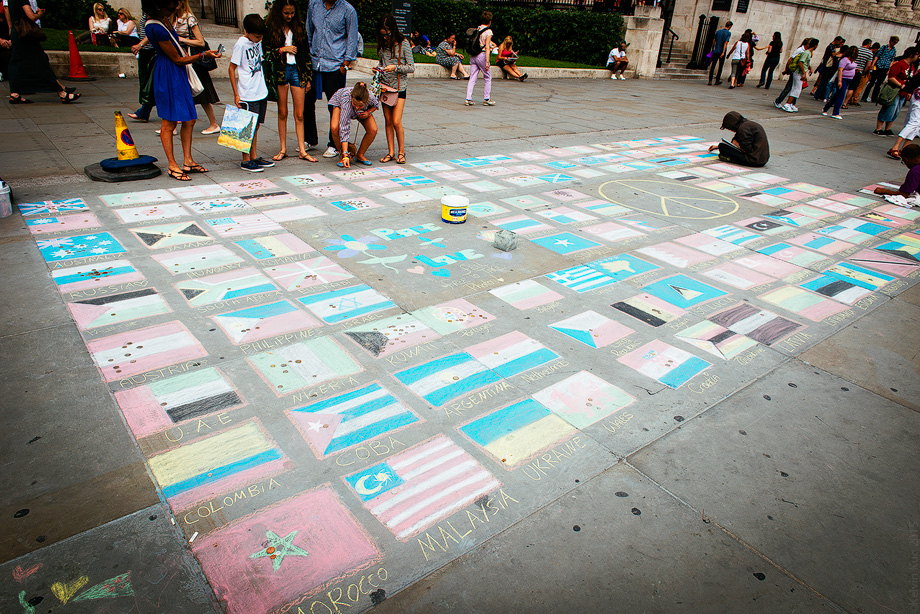 Trafalgar Square, was extremely crowded and packed, definitely the large city vibe.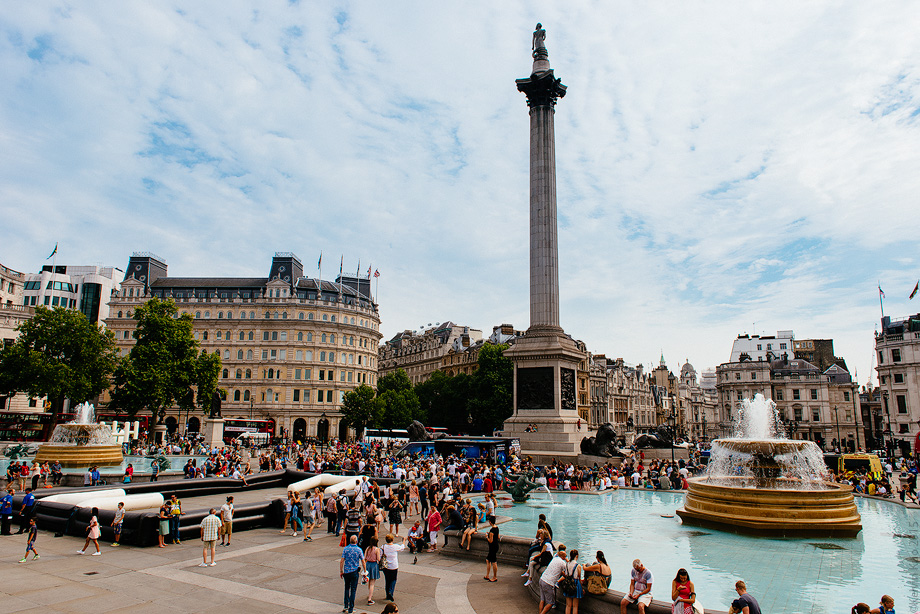 The National Gallery, but we didn't end up heading inside to peruse the collection.

And the other side of Trafalgar Square.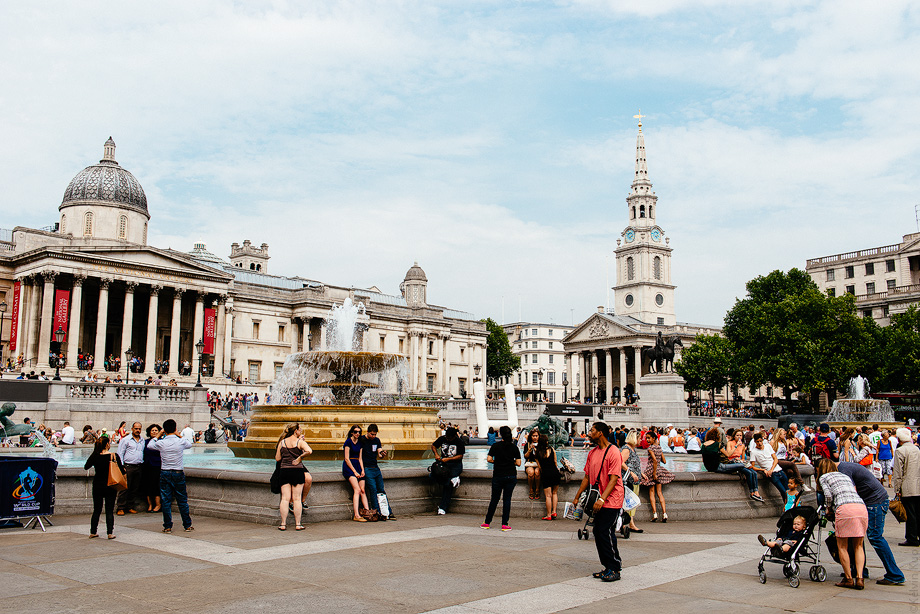 We headed down to the Tube, and underground at Trafalgar square, where there were these cool tiles leading down to the trains.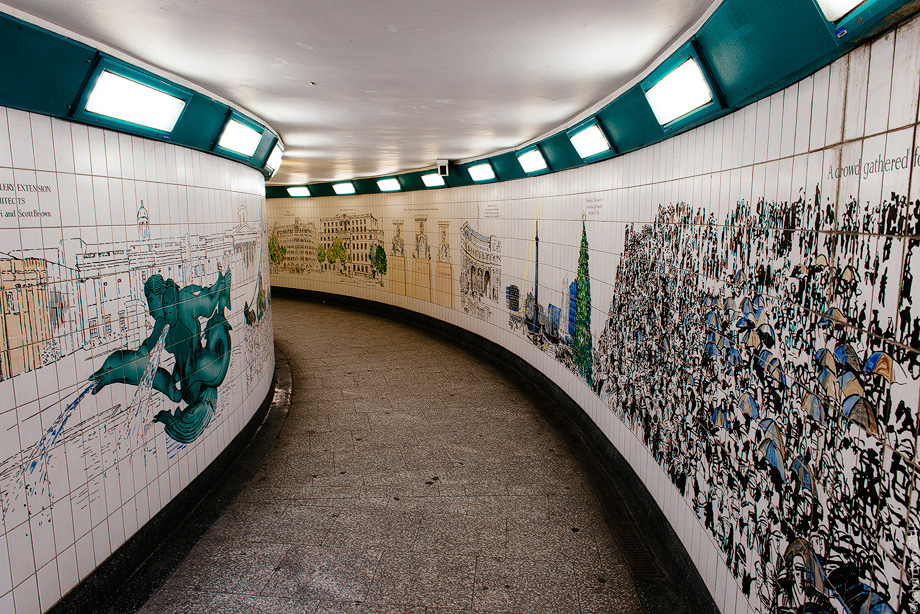 We went to Buckingham Palace to see where the queen lives, and also to see if there was a changing of the guard.  We weren't really on any specific schedule, but unfortunately we didn't get there at the right time.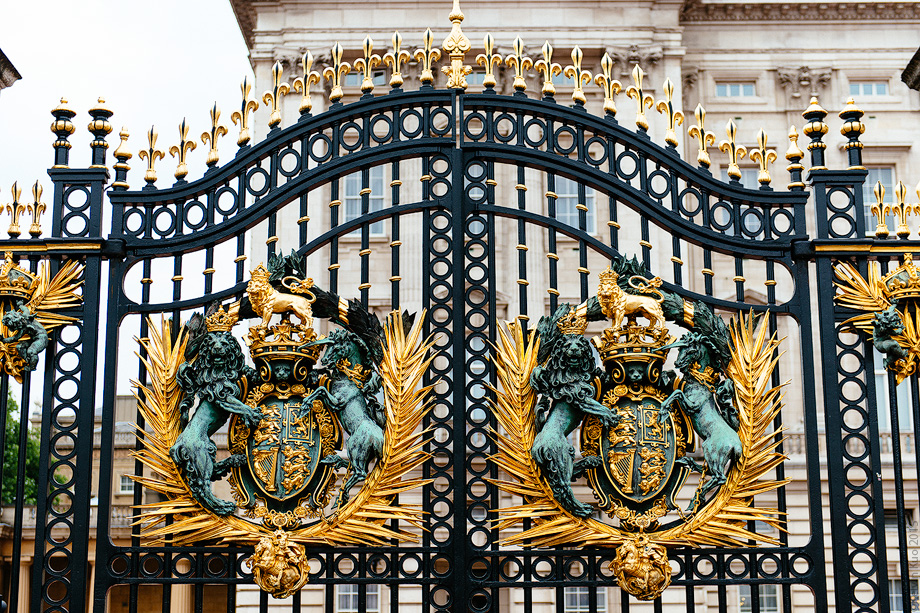 Outside of Buckingham Palace.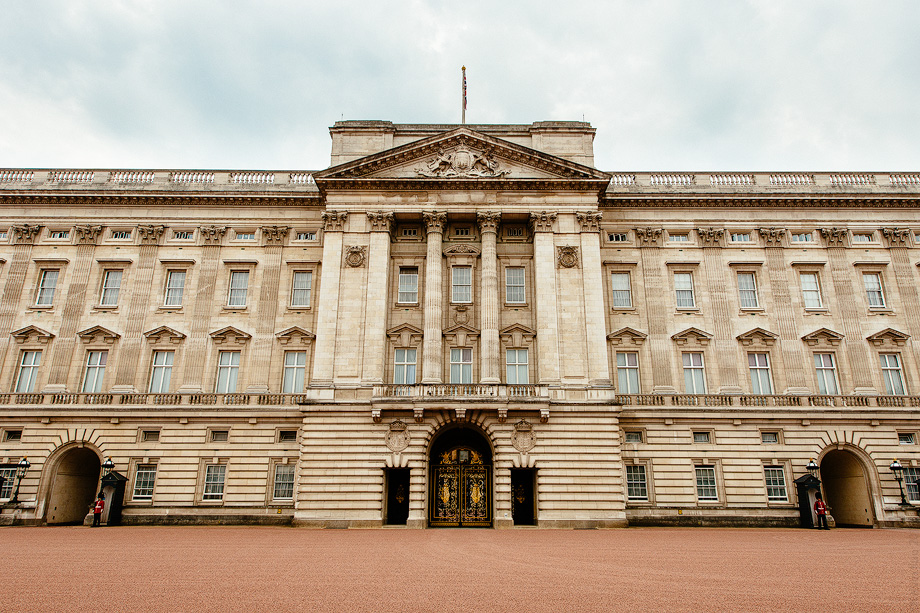 And as we headed back, I spotted a few taxis and got Melody to get in a booth to get a shot of London in one picture.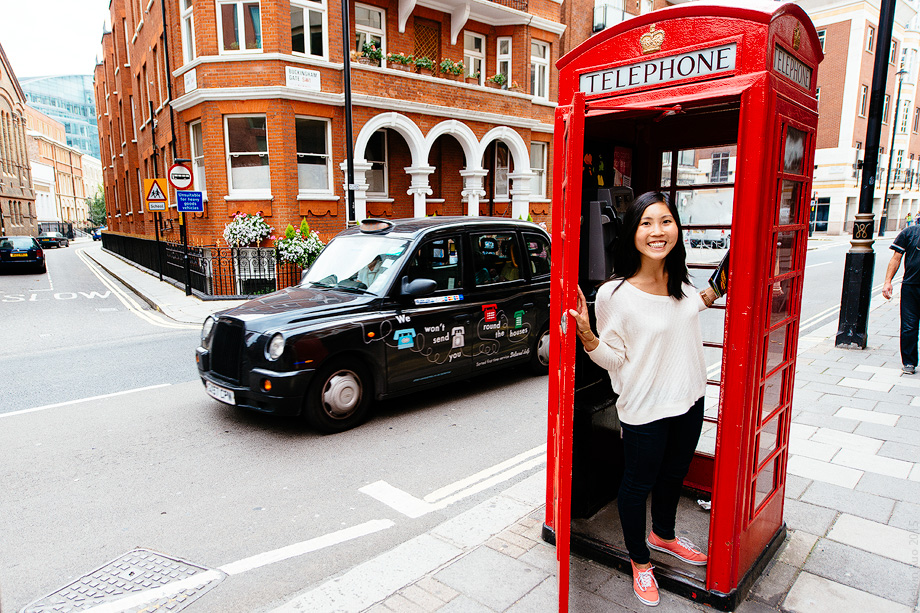 A few people outside of a bar, Buckingham.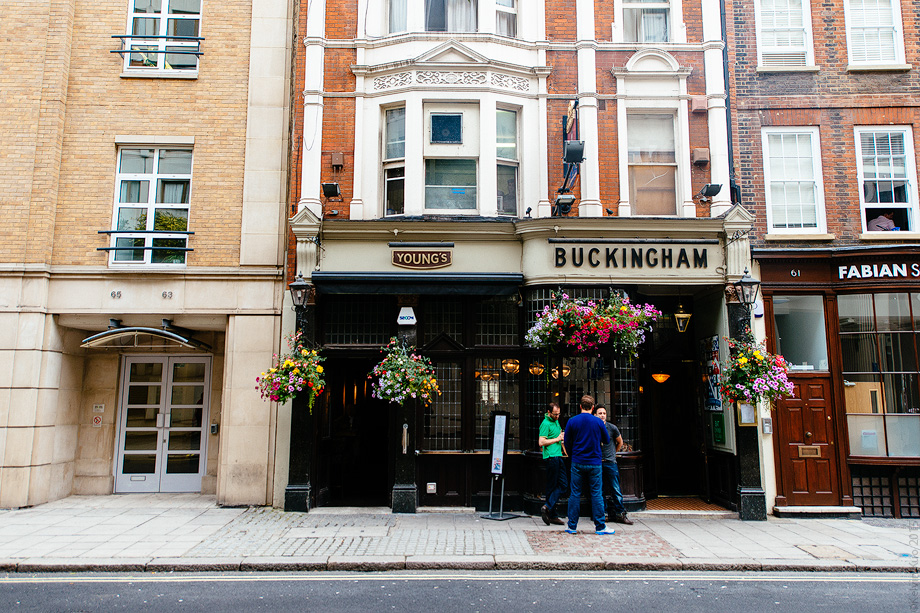 We headed toward town and ended up stopping at The Black Friar, for some dinner and drinks and called it a night to get some rest for the next day.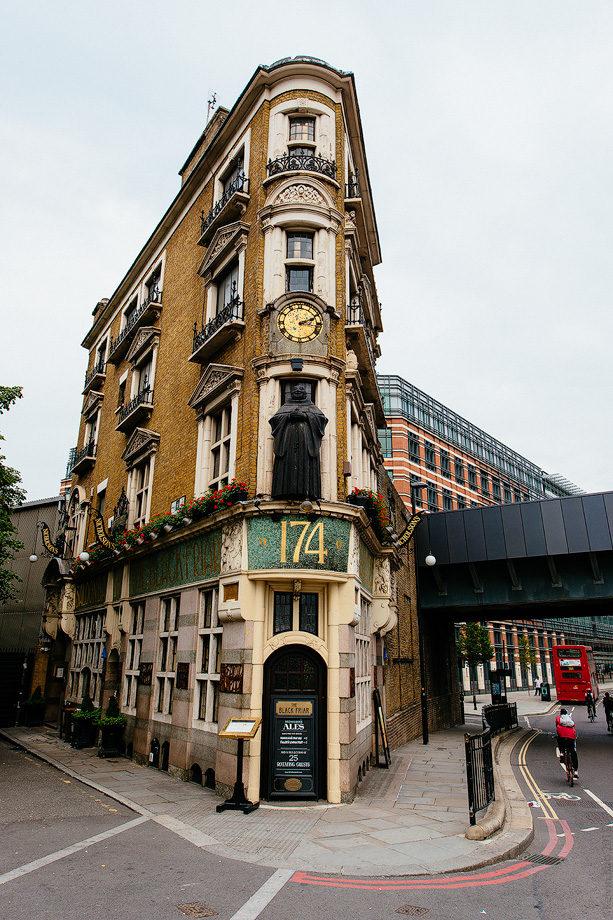 We headed down passed St. Paul's Cathedral, to visit the free Modern Museum in London.

One the Millennium Bridge and to the Tate Modern.  I ended up stopping to get a photo of St. Paul's Cathedral from the other side of Millennium Bridge.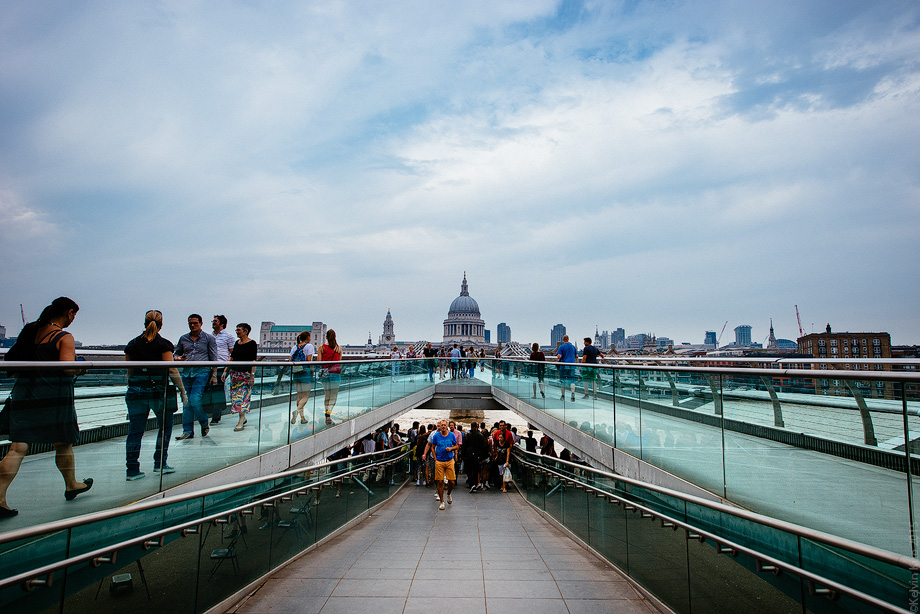 And just a different angle.  We looked through the Tate Modern for a couple of hours that morning, until we ended up getting a little hungry.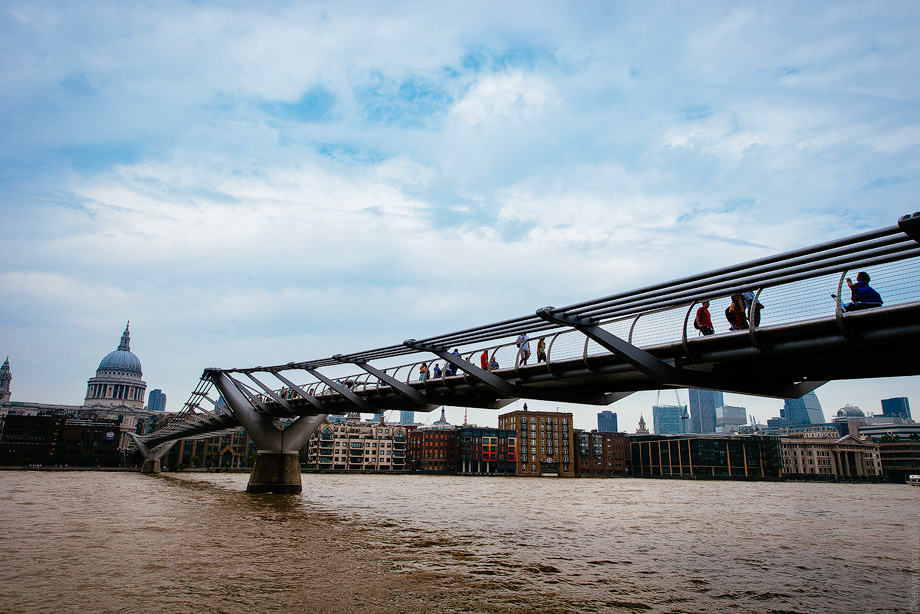 We decided to walk down to the Borough Market, and shop around.  There were tons of vendors, food, and produce.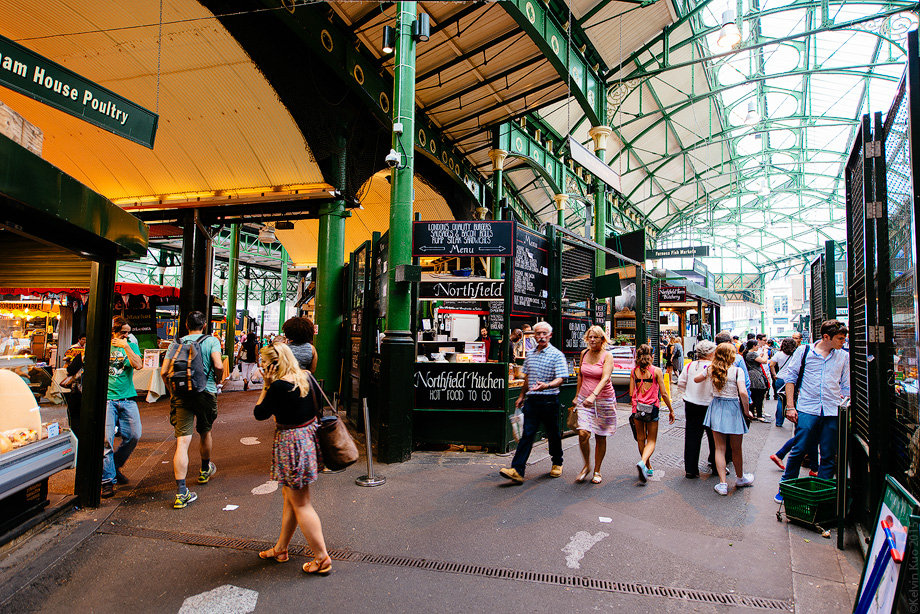 Stacks and stacks of produce.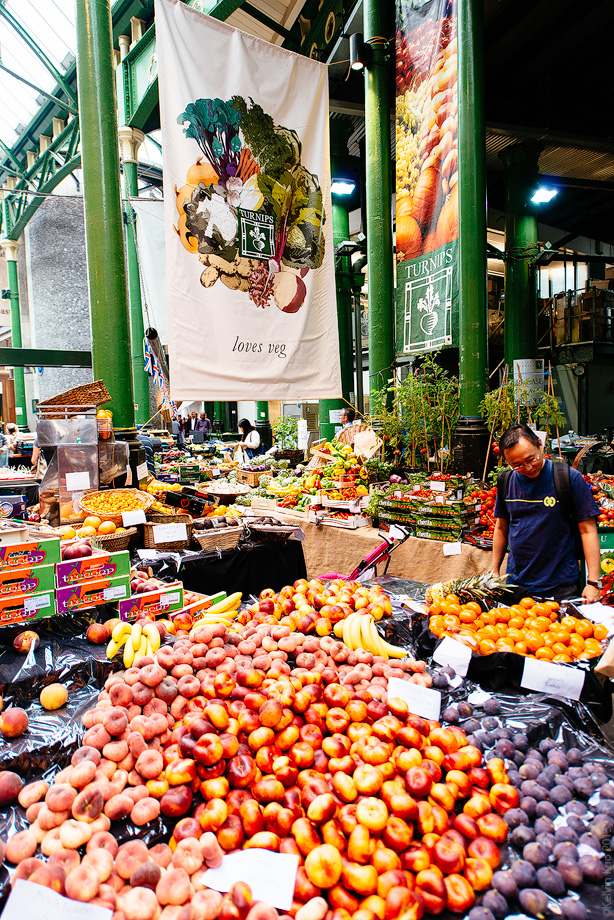 Melody looking for something to eat for lunch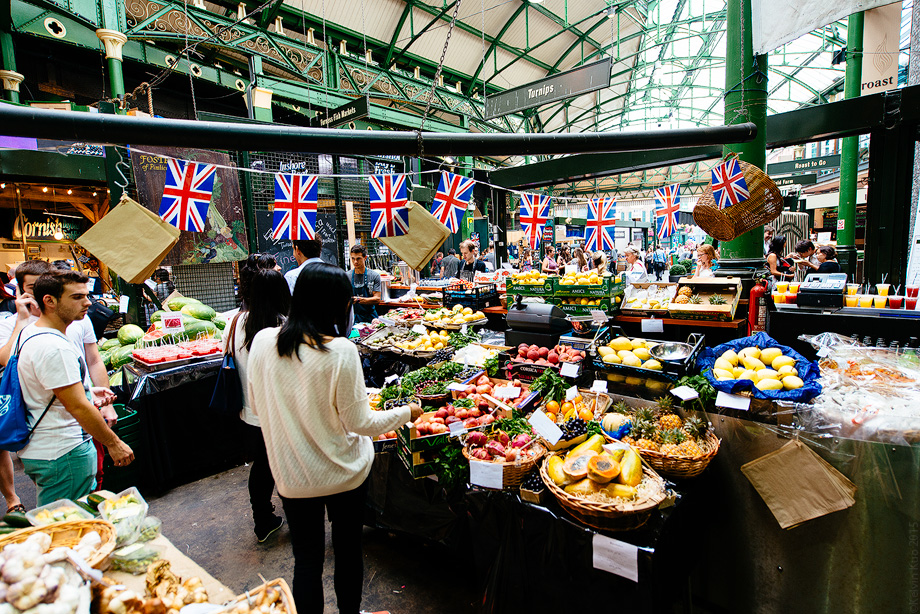 We ended up just getting a fish and chips to share, to complete our culinary adventure in London.  Since the next morning would be some Bangers and Mash.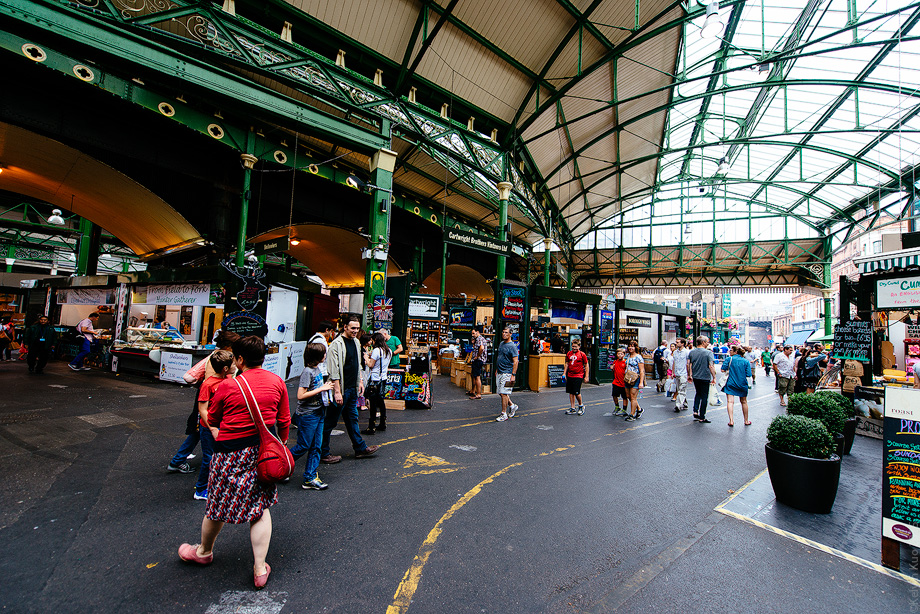 Although I ventured out to a few places, I really was hoping for some good weather during sunset or sunrise.  But I really didn't get anything spectacular.  You really need to spend a few weeks, or months, to really get a different picture of the place, but we headed to Big Ben and Westminster anyways for a sunset chasing expedition.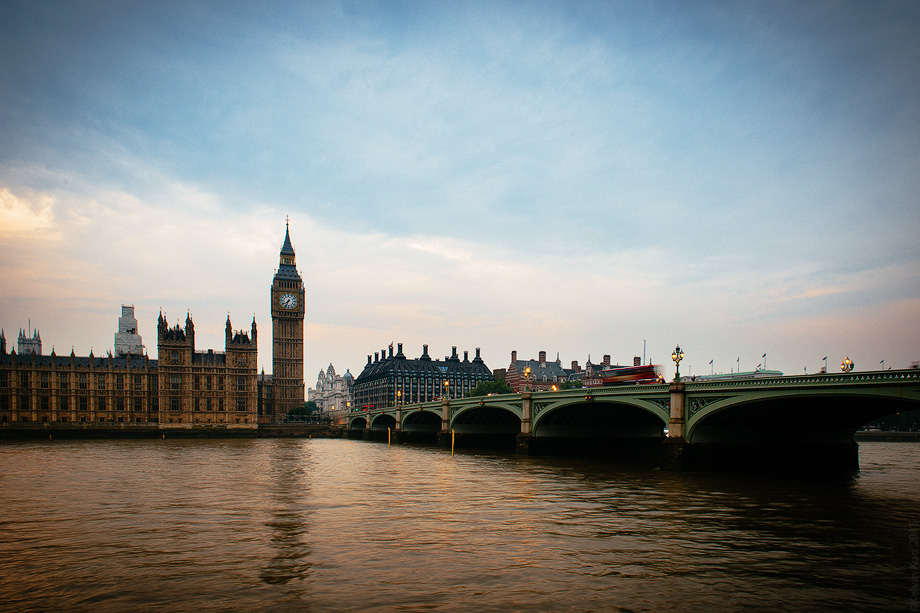 Big Ben, ended up getting clouded over and there wasn't great light that night.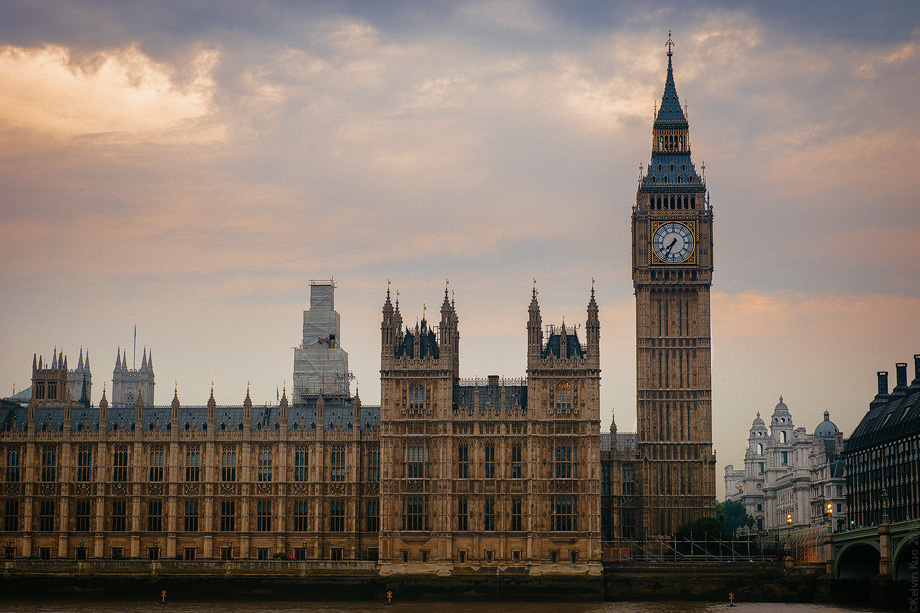 Up close, as the face of Big Ben lit up.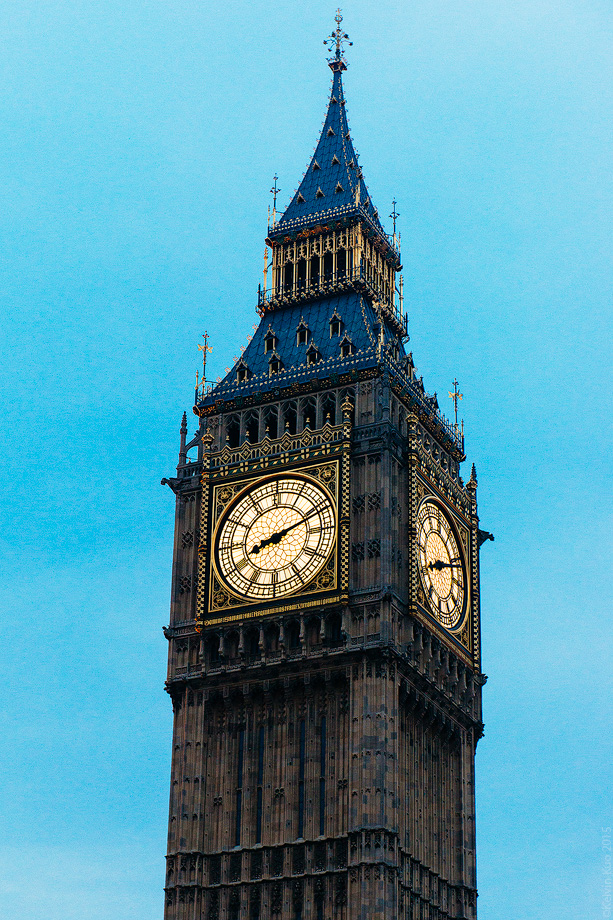 And across the river Thames, The London Eye.  We headed back for some more shut eye and prepared for our morning back to the States, and real life.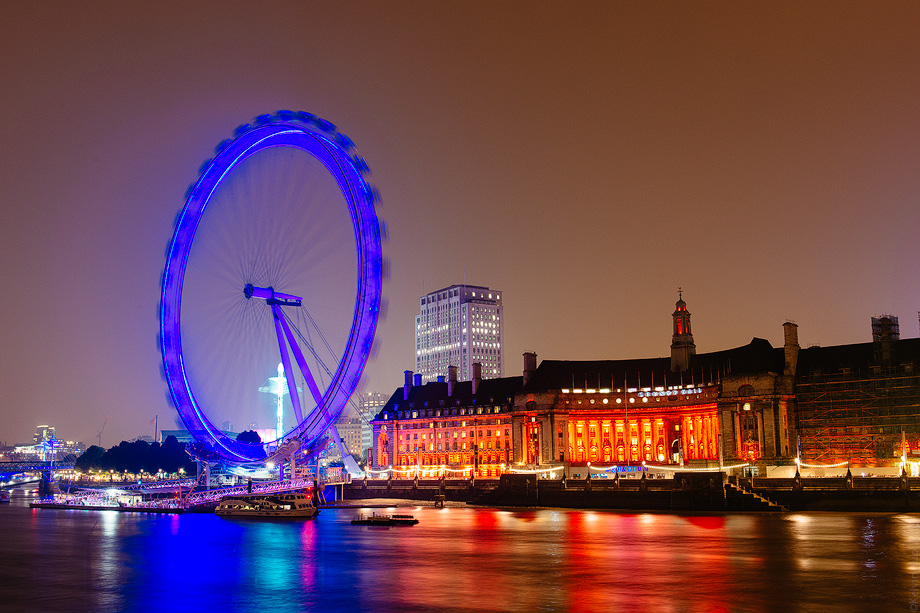 But before we could go, I figured we might as well see if there will be a decent sunrise.  Instead, the rains came in and gave us a really monotone morning with no real colors at Tower Bridge.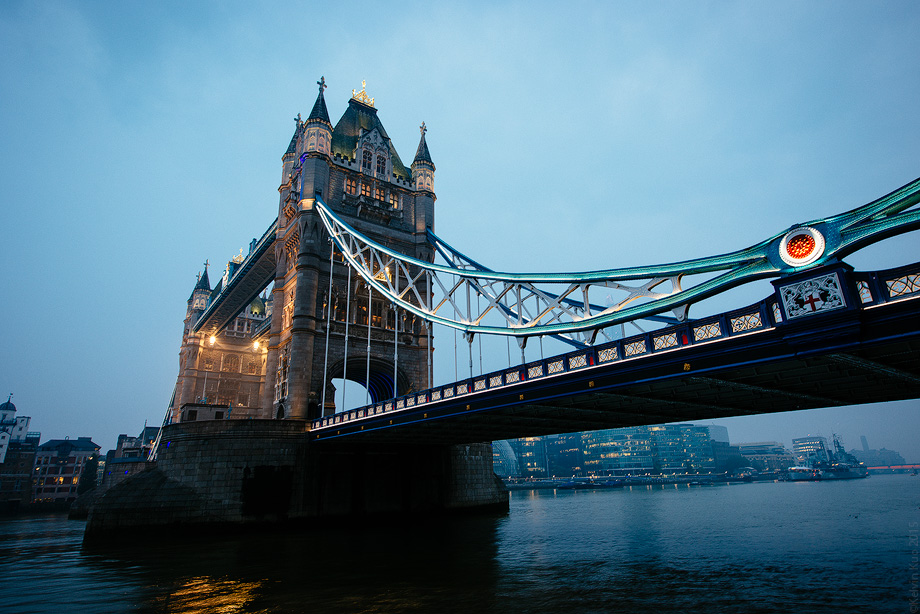 We walked across as well to get a different view.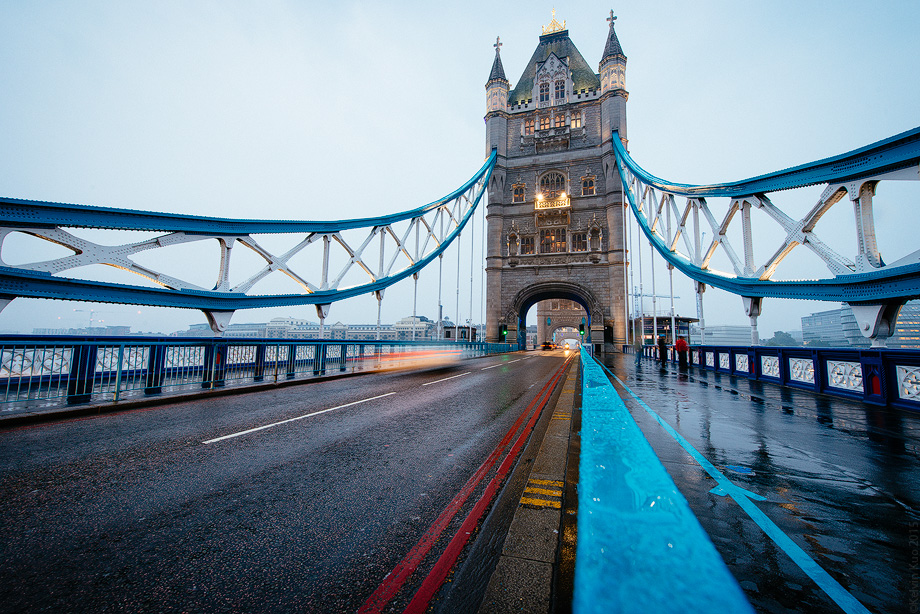 And lastly, my last photo on our honeymoon, a brown River Thames with a grey sky.  Typical of the London weather we would expect.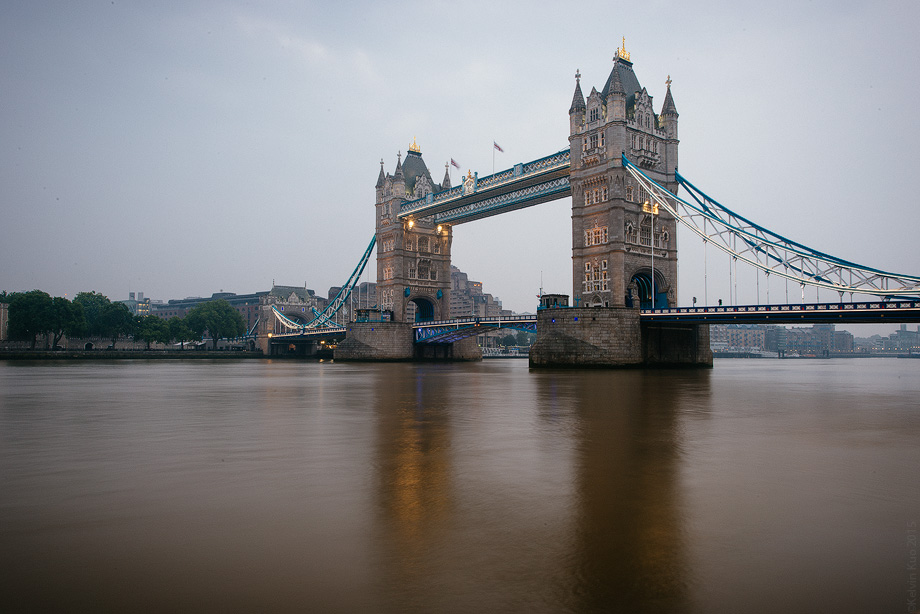 ---
---
You might also like
---