I had a few trips to Joshua Tree National Park in 2014, one trip was mostly as nightly visits as I was covering the Kraft Nabisco LPGA Championships in Rancho Mirage.  It ended up being worth it, but the long days did hamper my ability to take the hour drive out.  I headed over to Arch Rock, right off of White Tank Campground my first night, and got there a little before sunset.  I ended up getting a few photos of the rocks before I headed out on the half mile hike out.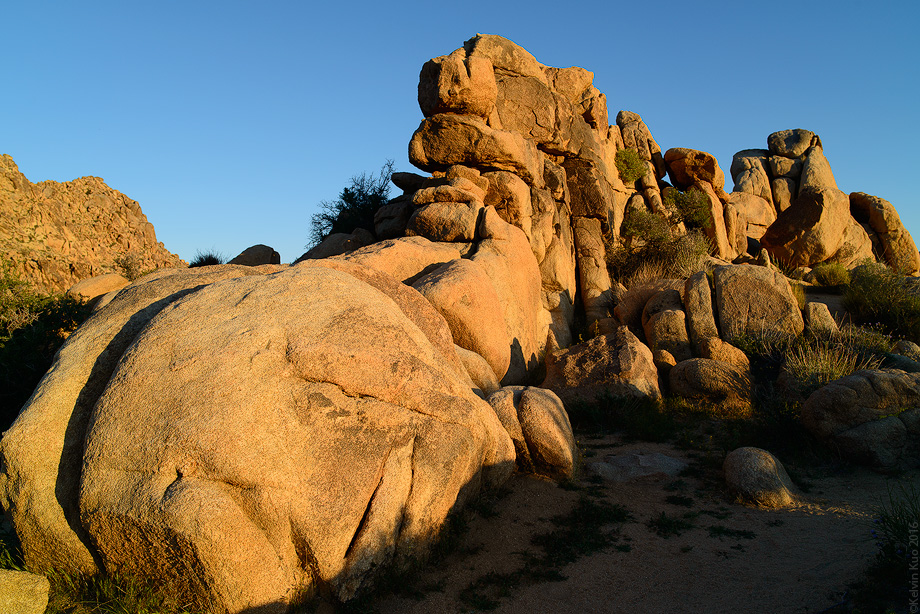 Before I reached Arch Rock, I found this amazing view as the sun set.  I was able to get soft light from the sky above, and for the residual light from the sun.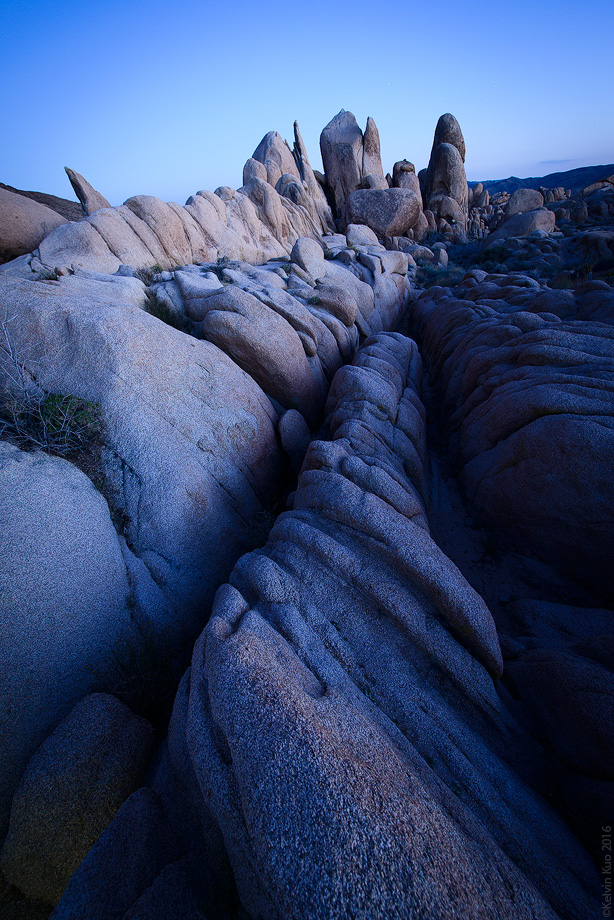 The point of this trip was to get a few photos of Arch Rock, and I ended up getting a few interesting shots with my new led flash light and the stars above.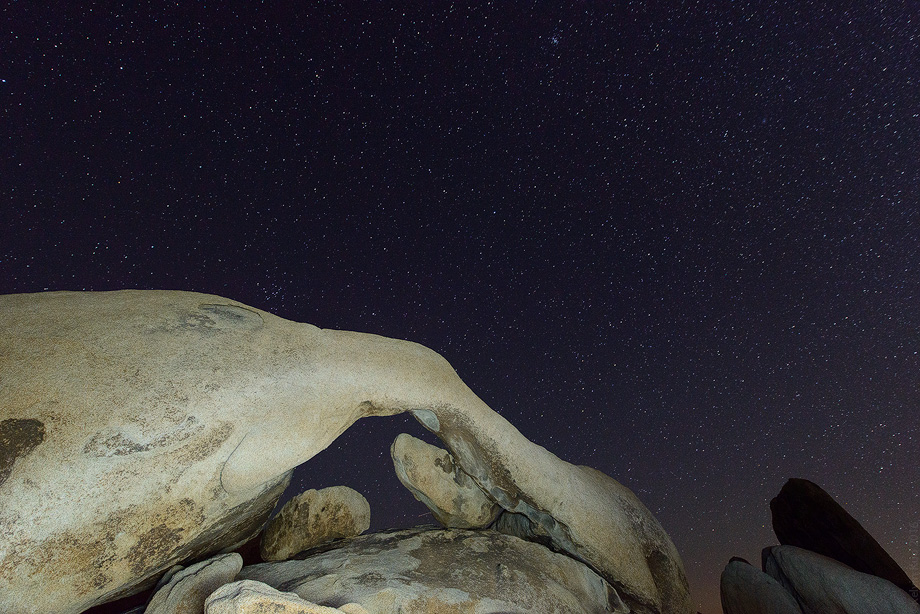 The next time I visited during my trip, I wanted to get more plants and Joshua Trees in the frame.  I decided to drive a little closer in, and head over to the split rock loop and catch the sunset.  The clouds were out in full force, and I was optimistic that there would be a colorful sunset this night.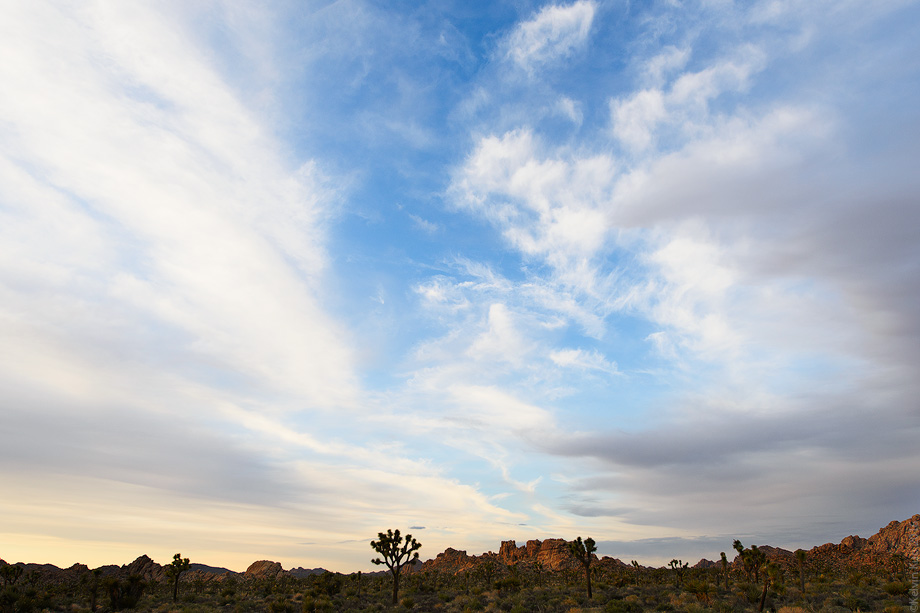 I ended up finding this Cactus, not really in peak bloom.  I really should have gone back a week later to see the status of this cactus.  But, unfortunately, I don't usually have the time to do that.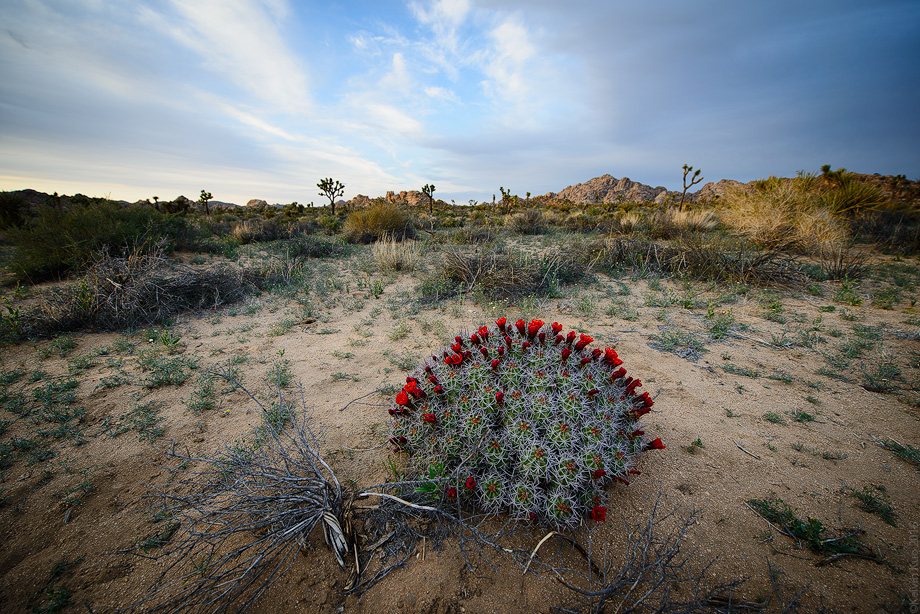 As the sunset, I got a few shots of this tree, taking a mental note.  I was going to try coming back here while there was peak color.  Usually I would shoot against the sun, but sometimes there is some good color with side light as well.  But the light didn't end up giving any peak colors in the sky, and this was the best I could get!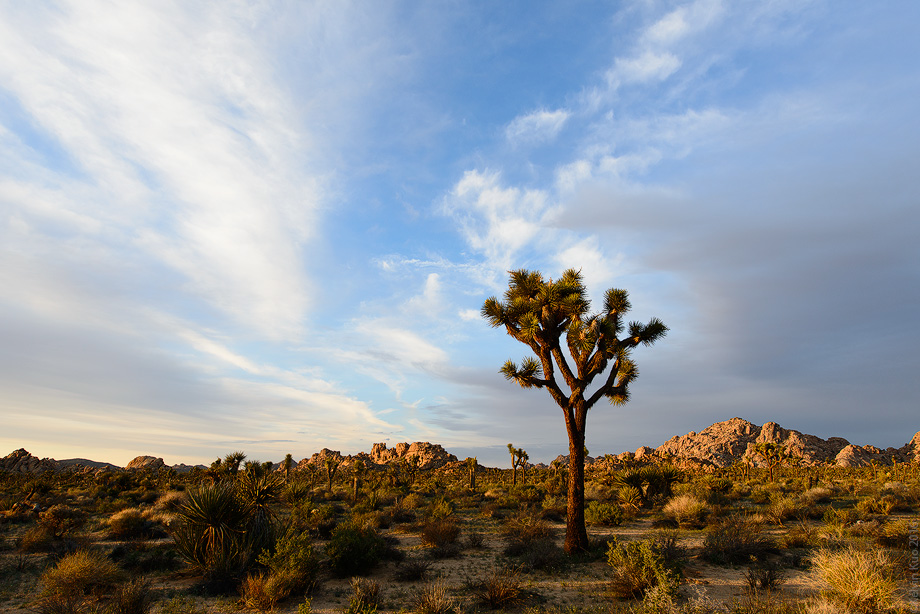 But looking back toward my car, as the sun fell below the horizon, I got a really nice sunset.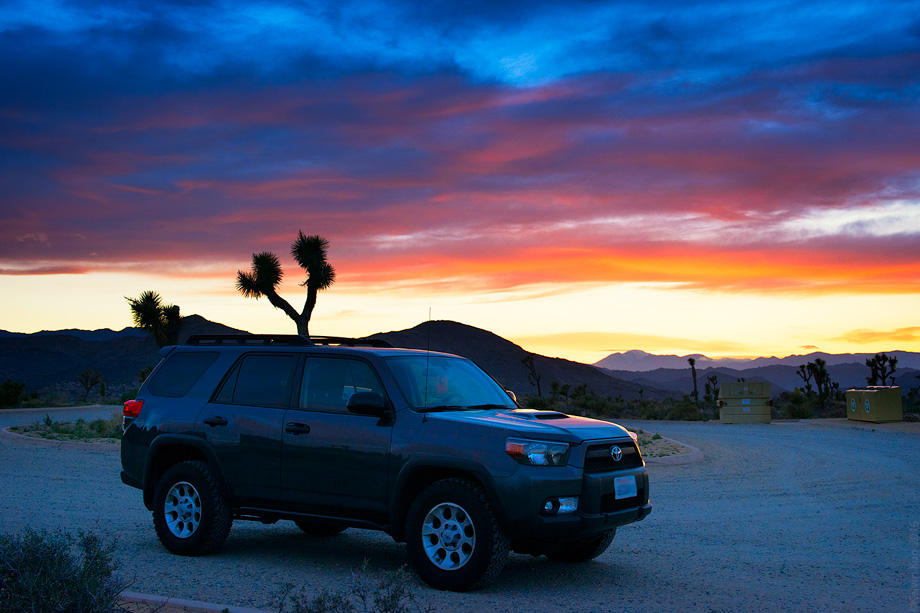 And I ended up getting a few silhouette shots of the joshua trees before I left.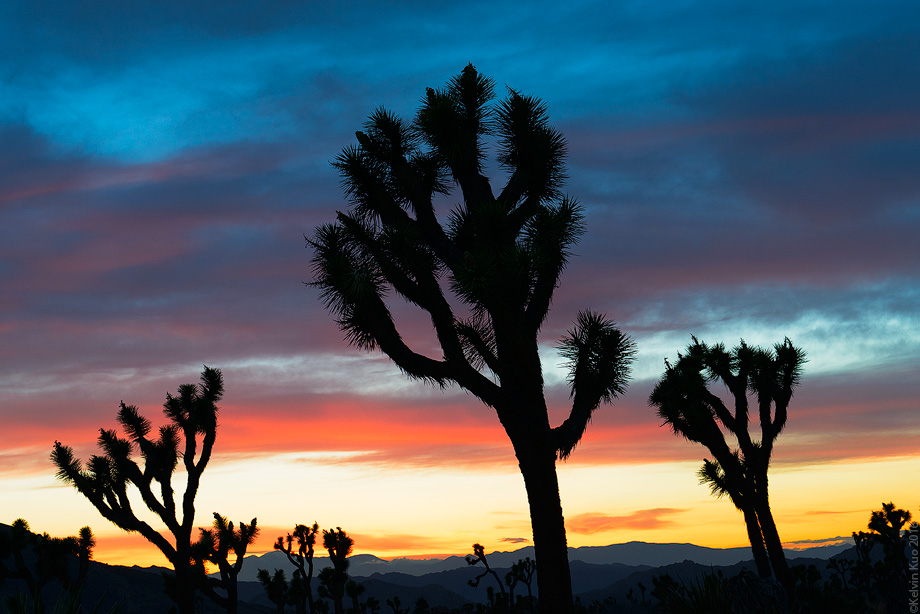 The last trip of that year, was one where my parents were in town.  My dad has always asked me to do a camping trip, and just another outdoors trip.  So I decided to give them a quick tour of Joshua Tree.  I love visiting, since it's only two and a half hours away and really convenient to be able to get back home after.  Here is Papa and Mama Kuo.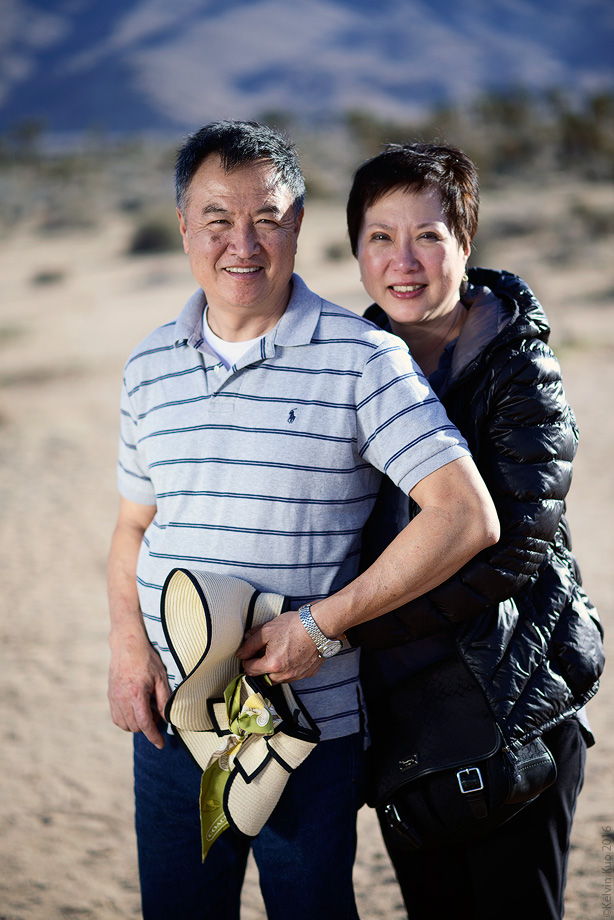 Having fun in the desert!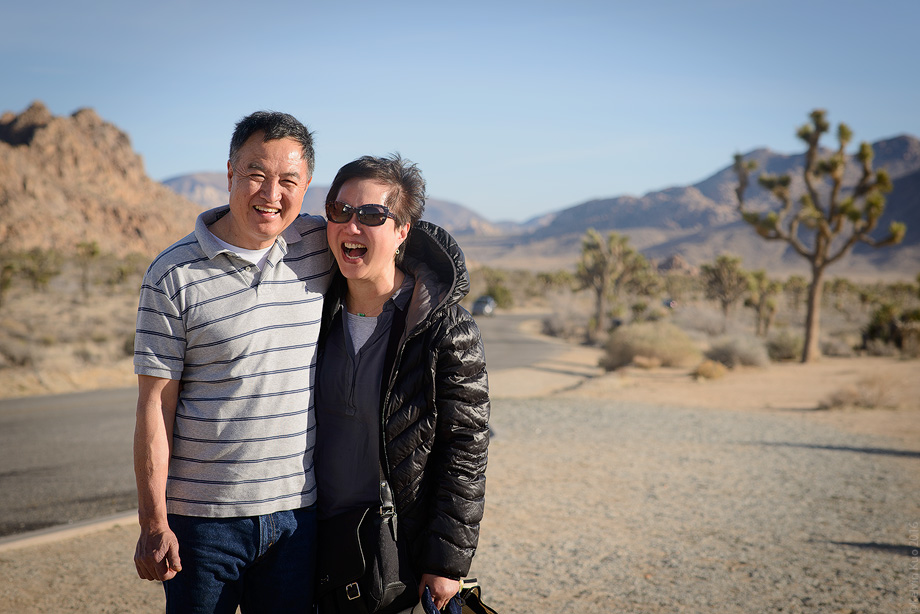 And we did a tour of the area, heading to the major spots around the park.  We also ended up stopping to show them the forest of Joshua Trees.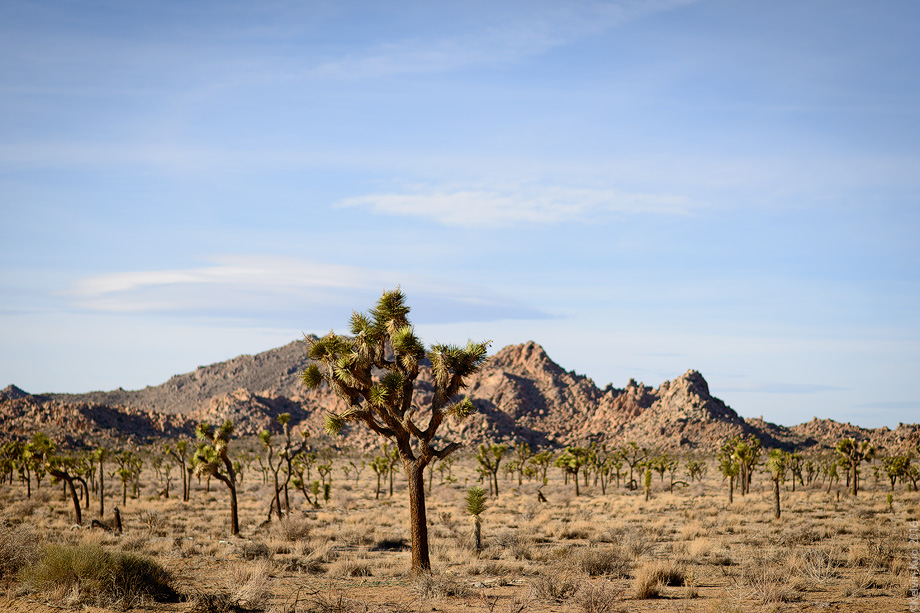 A rare photo of Mel and Kel.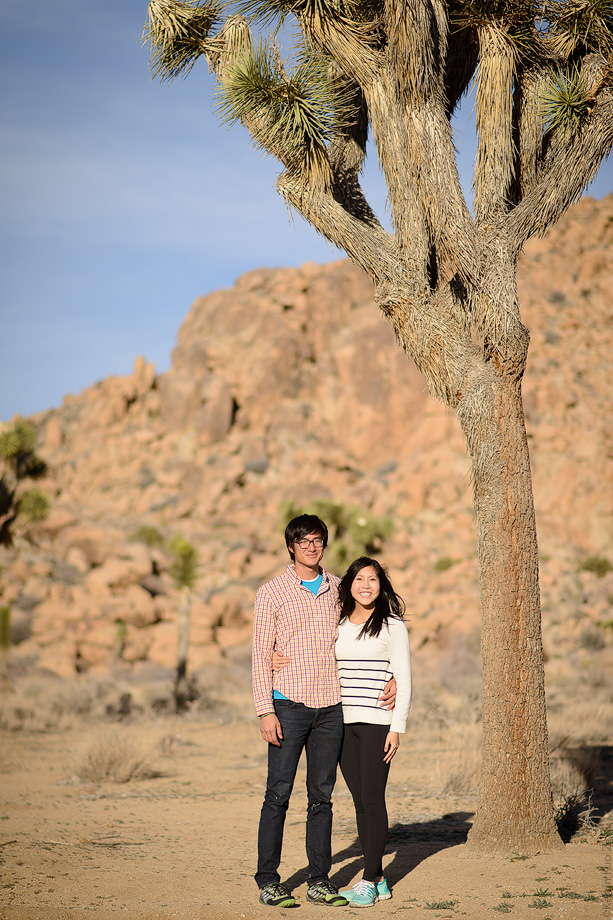 We stopped by some of the rocks we saw on the side of the road and did a bit of scrambling and exploring.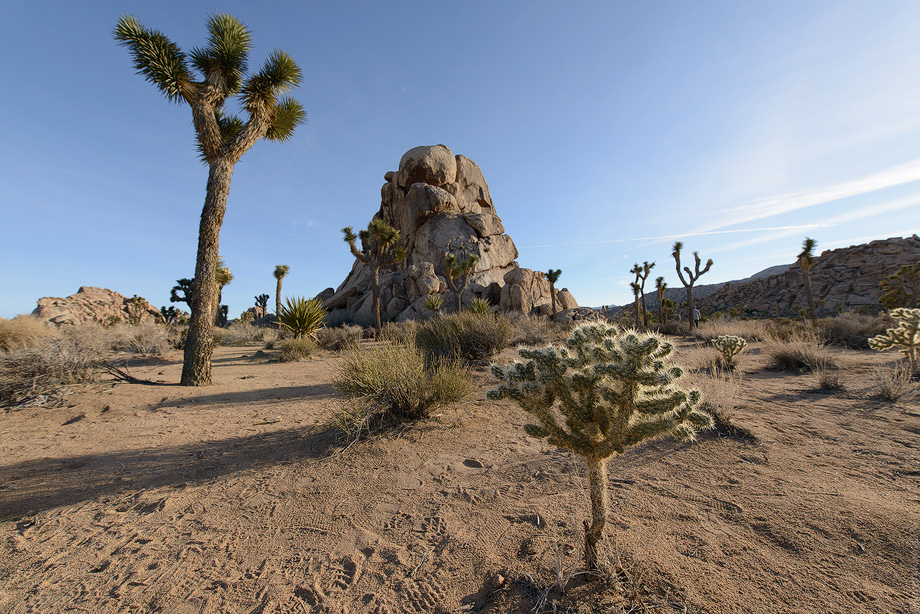 My dad and mom climbing on some of the rocks.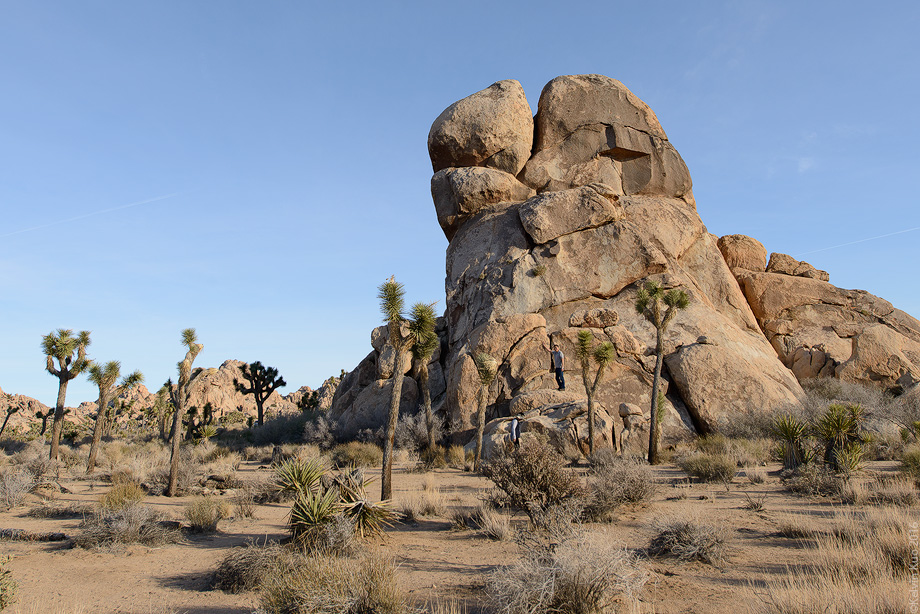 I headed up the rock as well, and got a photo of my parents and Melody, one of my favorite photos of the trip.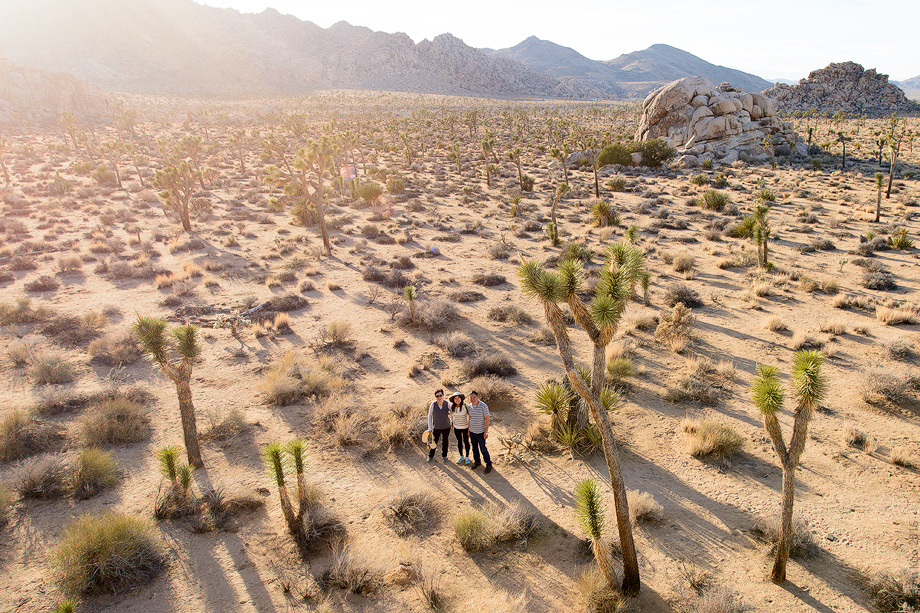 We also went into the Hidden Valley area to walk around the large rocks and Joshua Tree's looking for a spot to take a quick photo.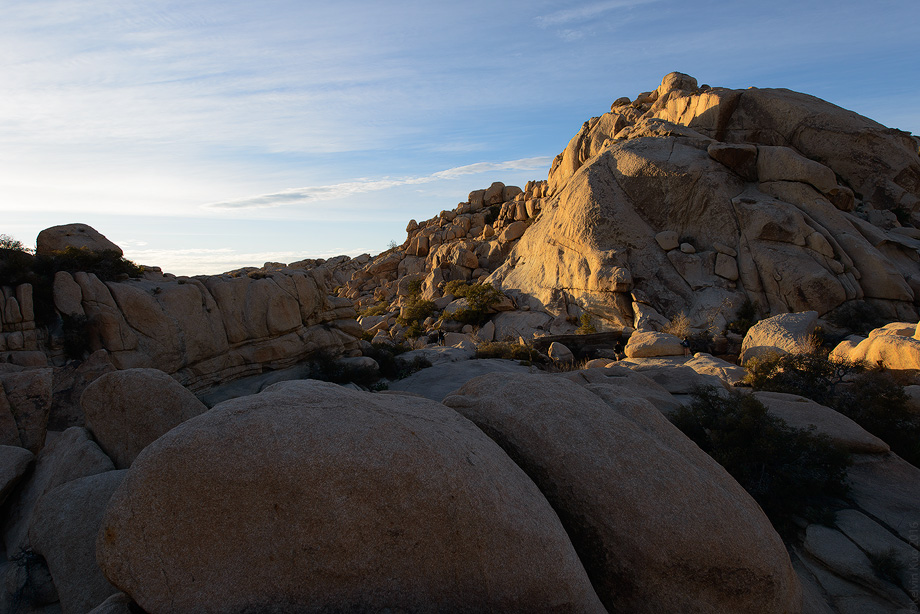 Joshua Tree.

And the group photo.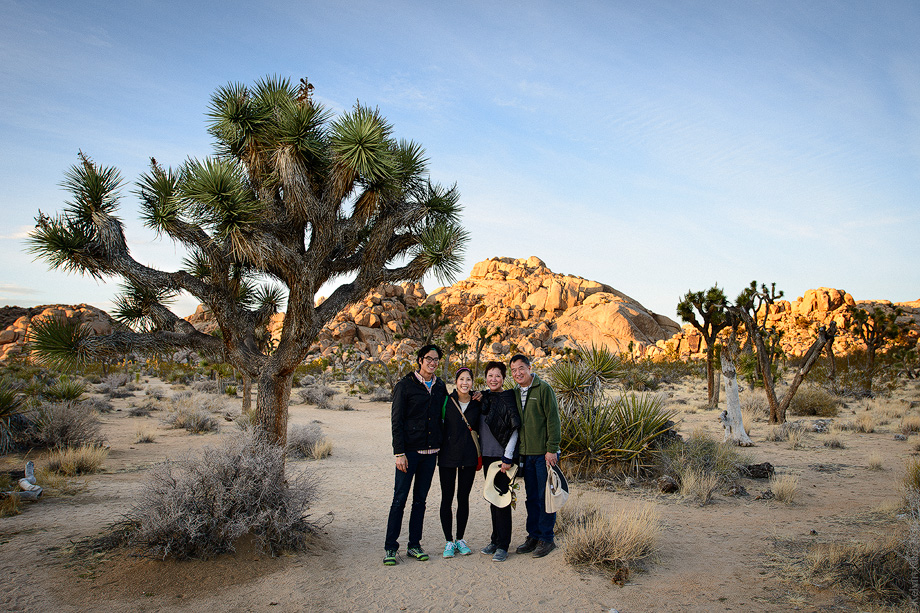 I ended up getting my Dad to try to pick up my Mom for a photo, they weren't prepared.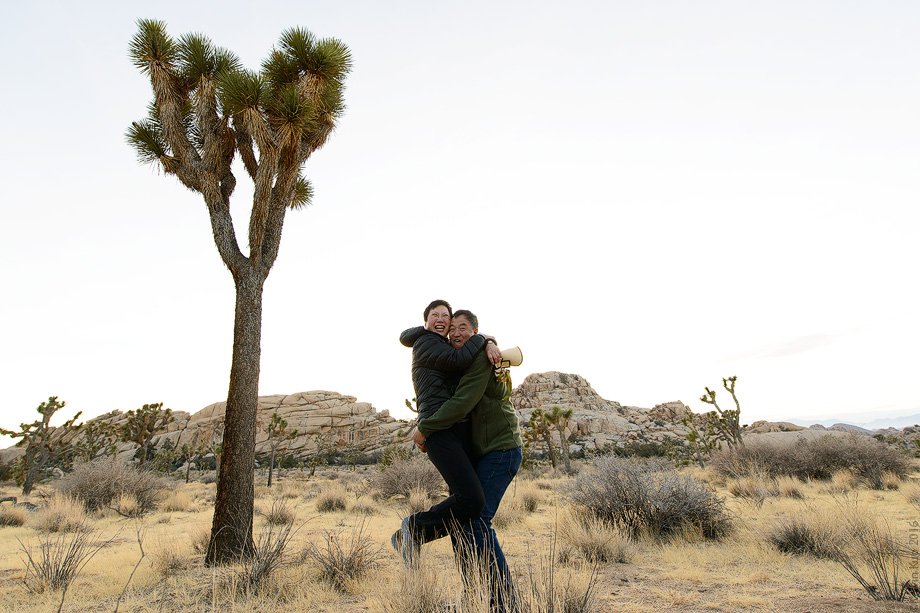 And then one of me and Melody.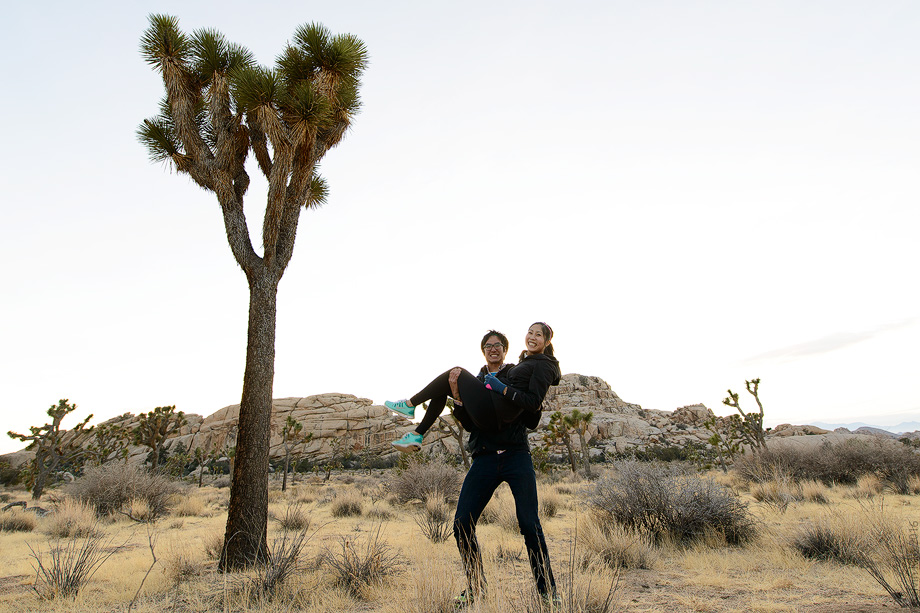 And as the sun set, I was looking for another shot to shoot during sunset.  Looking for the most interesting Joshua Tree to focus on.

I ended up getting this guy, with a little bit of color, and nice lines from the tree.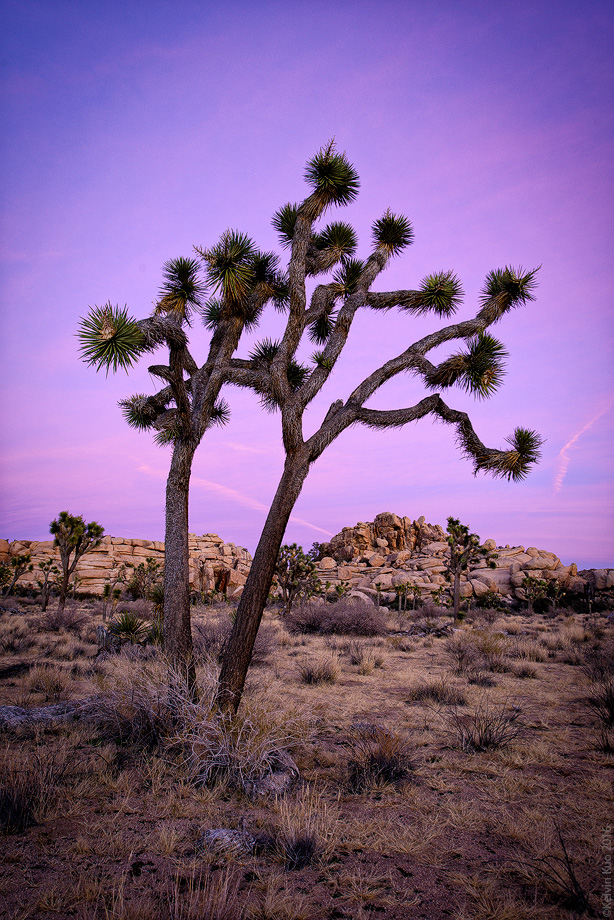 And the sam tree, with more of the rocks featured int eh background.

And lastly, we headed to the cholla gardens to get a quick shot of the chollas at night.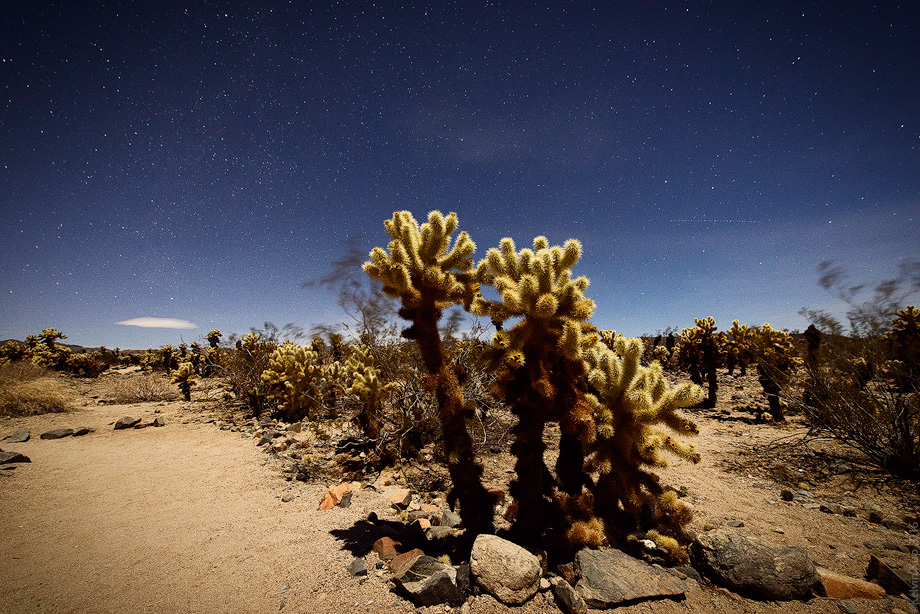 ---
---
You might also like
---