On the first anniversary of my marriage with Melody, we decided that there would be a tradition put into place.  We would be visiting a mountain and lake location, similar to our wedding location of Lake Tahoe, and really admire the scenery.  Our first stop would be Minaret Lake by the Mammoth Lakes area, which is a pretty simple 14 mile out and back trail. This made it easy for us, since it was relatively close at around 7 miles out.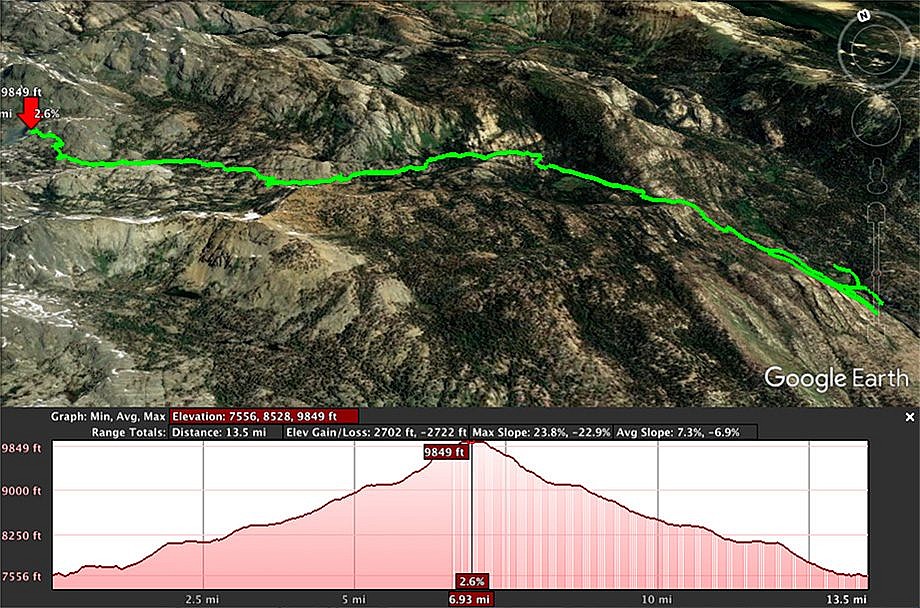 The only thing is, during the summer months you are required to ride a bus in, and hike from there.  So we ended up purchasing our ticket around the Mammoth Mountain welcome center for a round trip, our first stop would be the Devil's Postpile stop and then head toward Minaret Lake.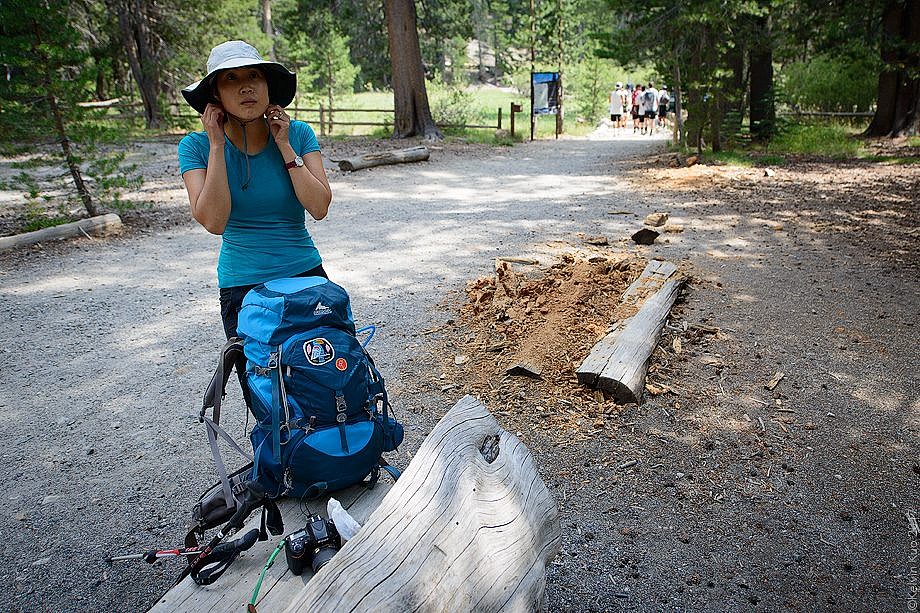 Devil's Postpile was a really short hike, just a few hundred feet away from the bus stop, and an interesting location as well.  This National Monument is a rare geological site, with the sheer face being fragmented into many different layers.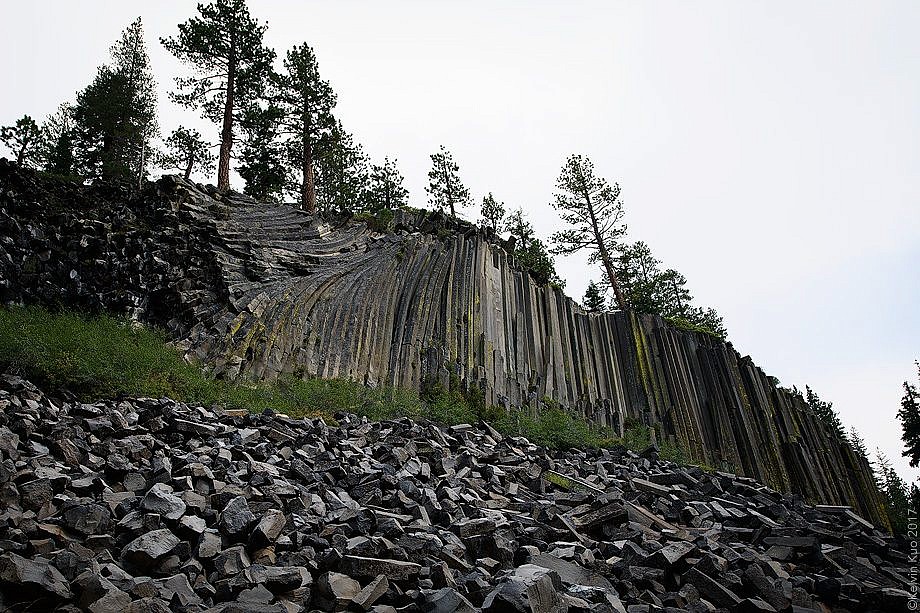 Mel and Kel in front of Devil's Postpile, one of two photos we took together!

We then headed out to Minaret Lake, first walking on the Pacific Crest Trail and the John Muir Trail.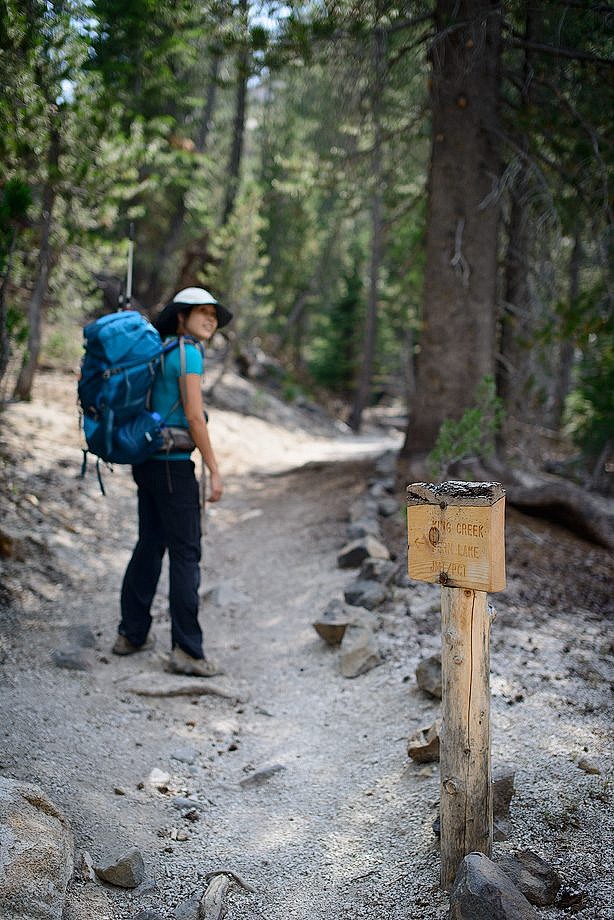 And our view of Devil's Postpile while we headed away.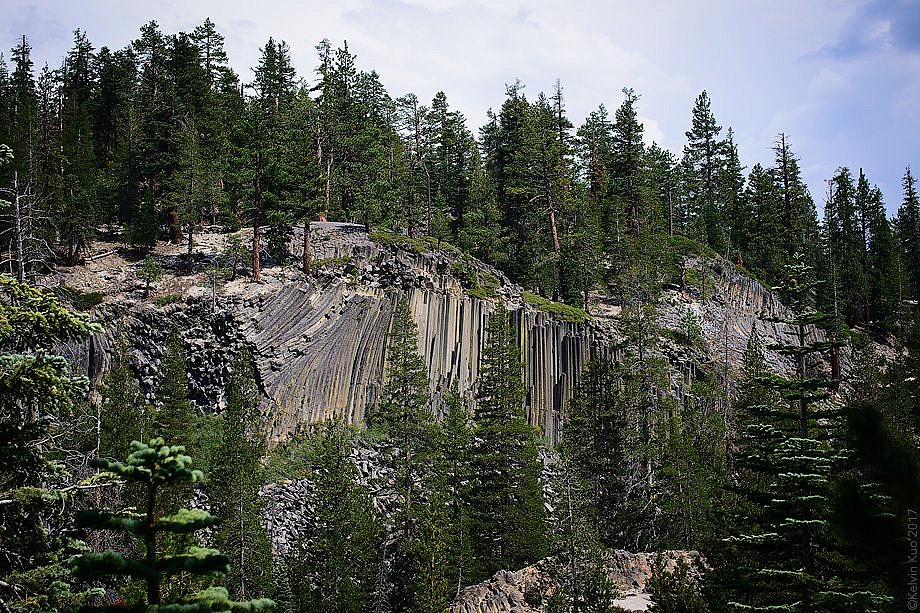 Melody usually always leads the way, since I usually have a quicker cadence and longer strides.  This helps us stay together, and gives me ample opportunities to take photos.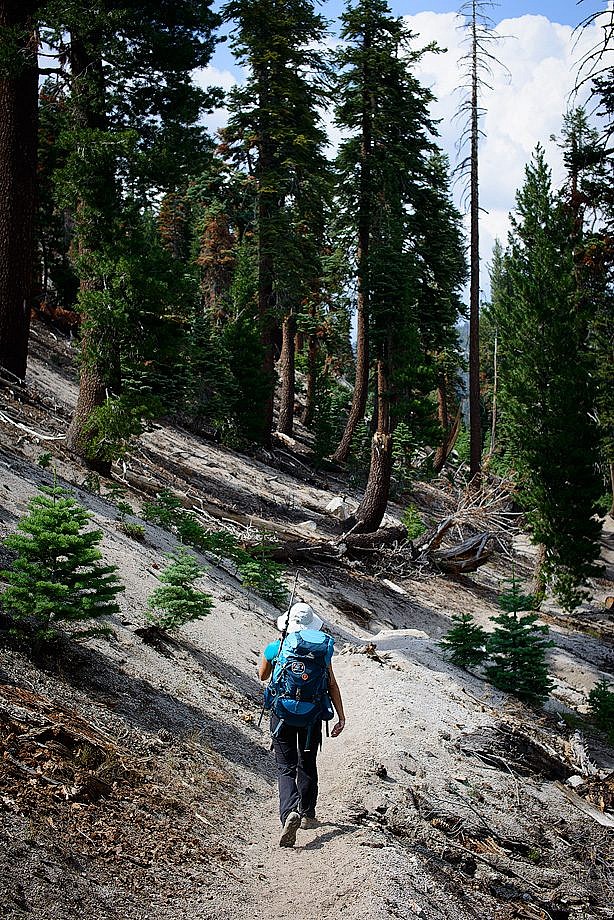 The trails here are a lot different from the Alaska trails we were fording earlier in the year.  This time the trails were marked, and a lot of signs were put up so you weren't able to get lost.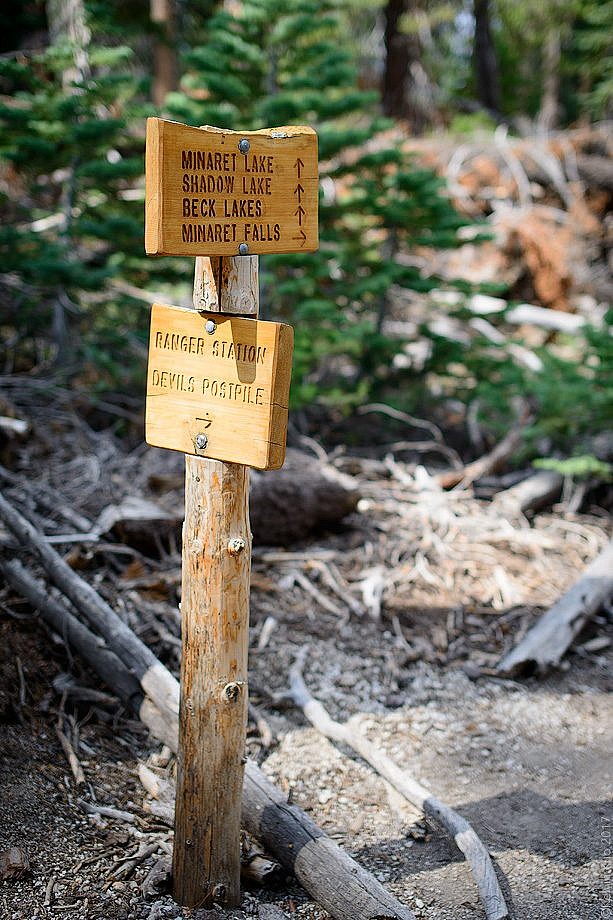 A happy camper, literally!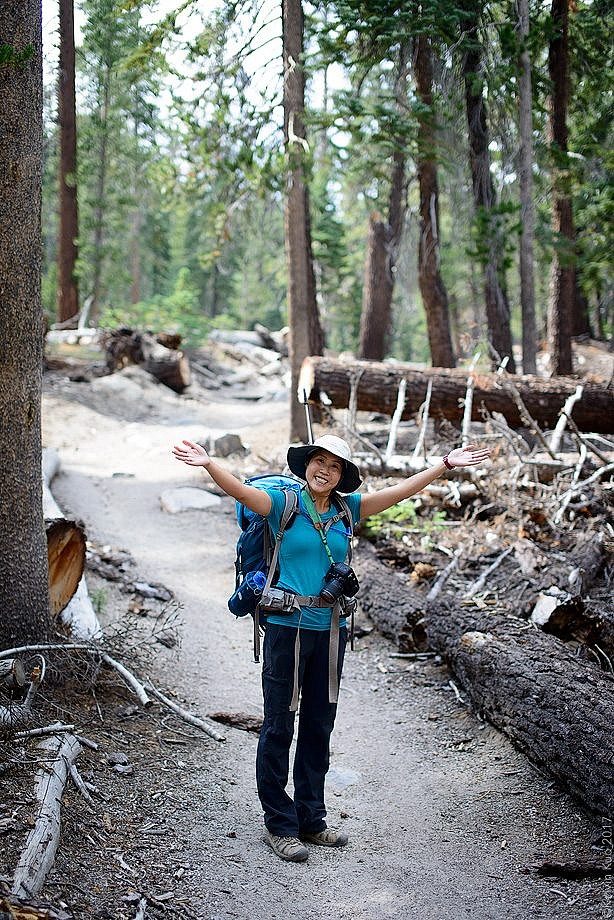 There are also a lot of mules used on these routes, either for leisure with campers renting them out or just for transport.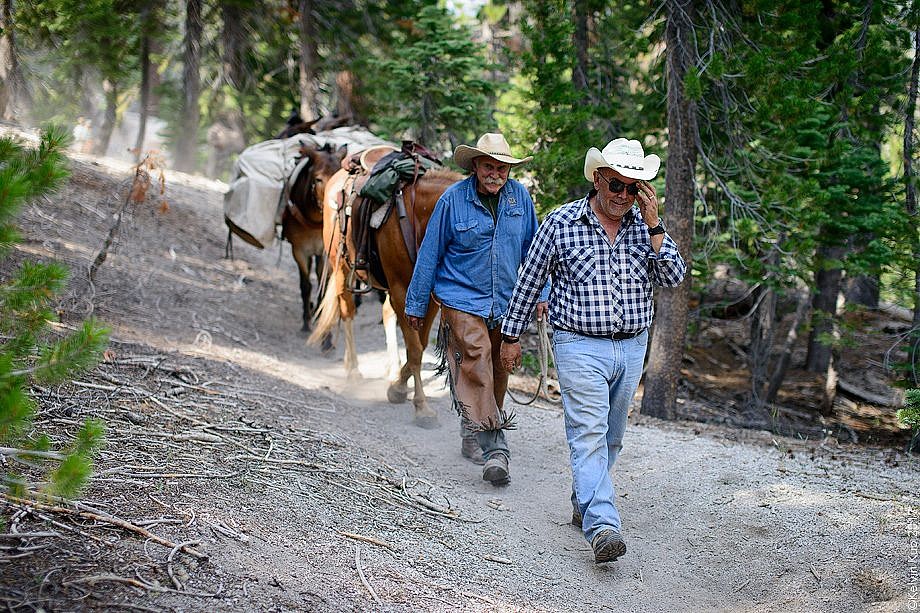 Melody on a water crossing.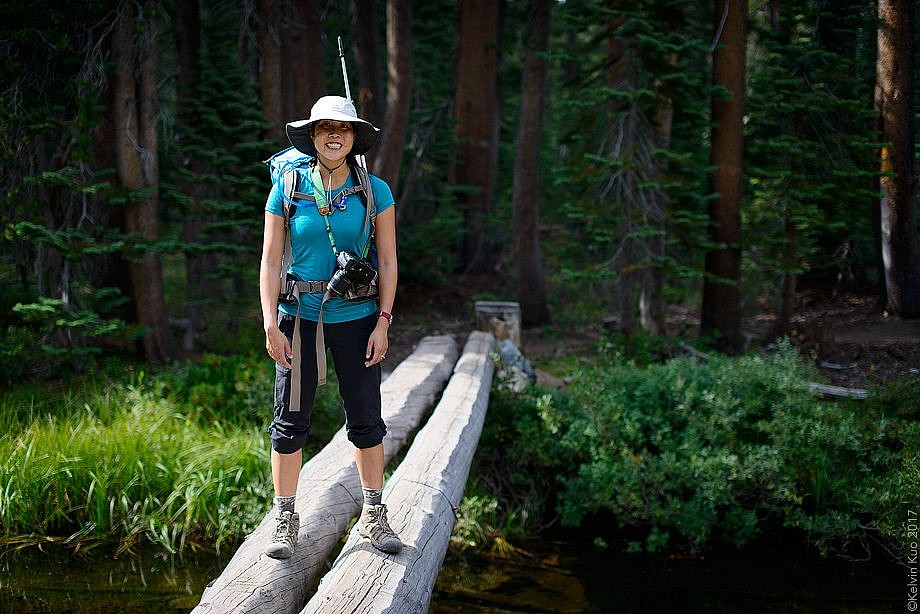 Which way? I will head left.

As we headed to the mouth of the lake, we saw the run off from Minaret Lake from above.  This is a really good indication that we were really close to our final destination.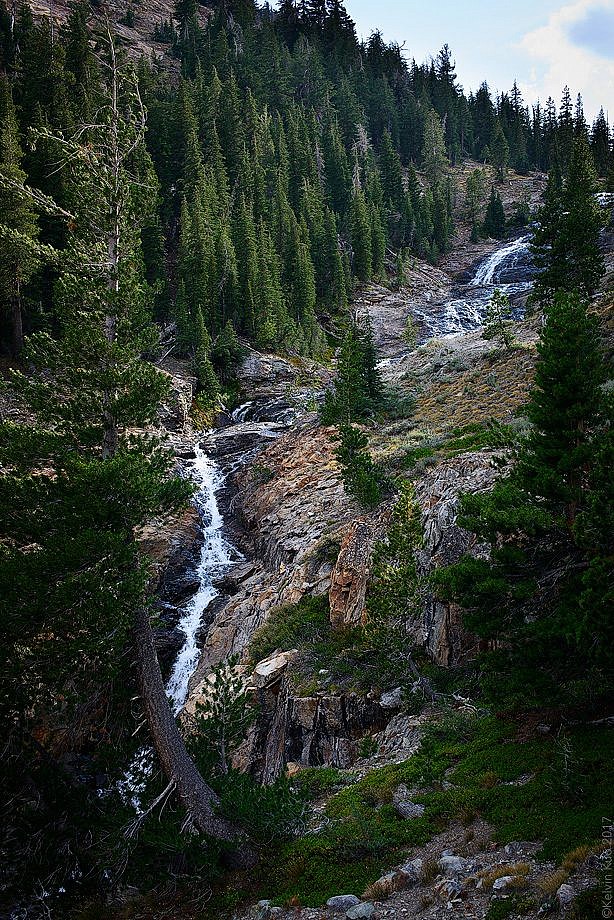 Some more water crossings, and soon we would be able to setup camp.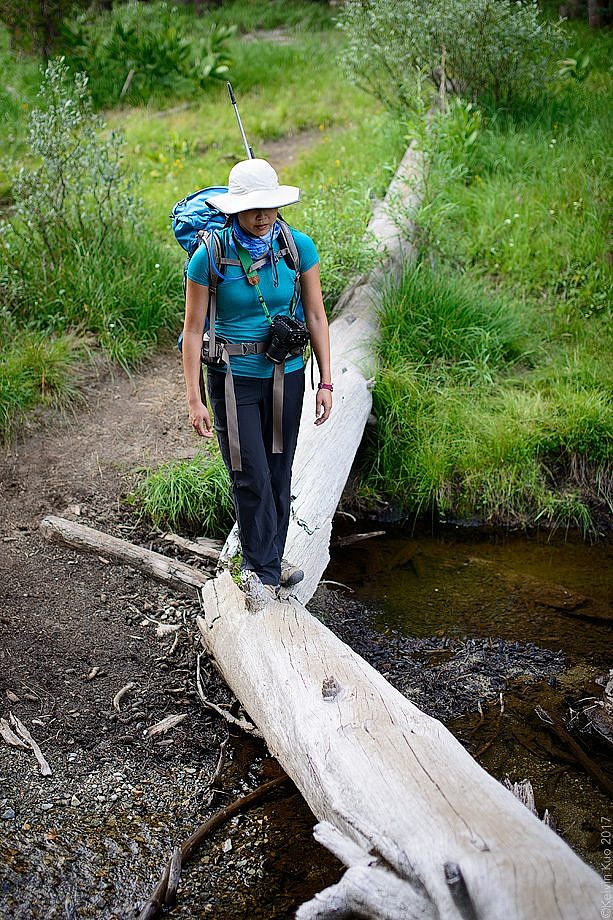 When we headed in, we already saw a few campers setup for the night.  We ended up having a late start, around 10am or so, so the two hour hike really lets you afford to leave almost whenever you want.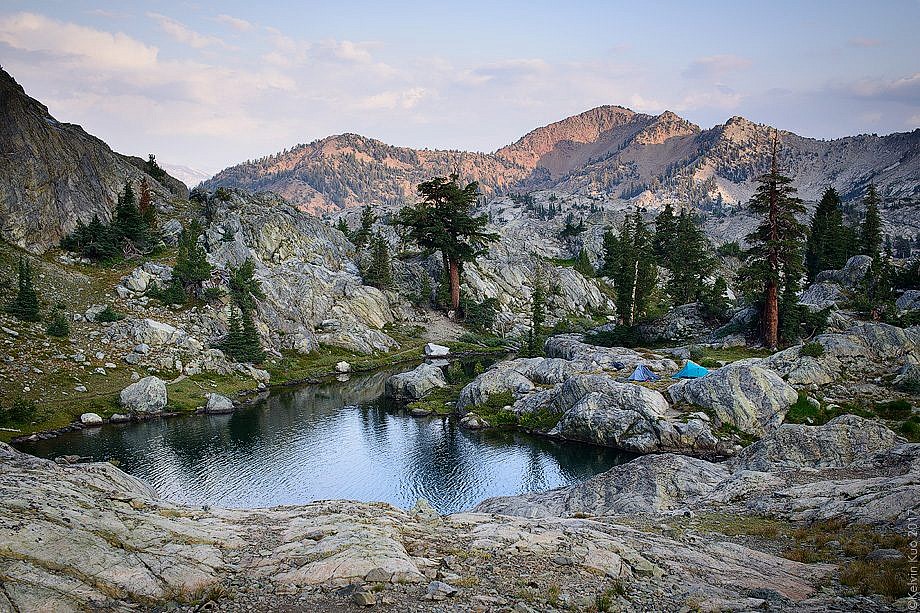 And we setup our camps for the night.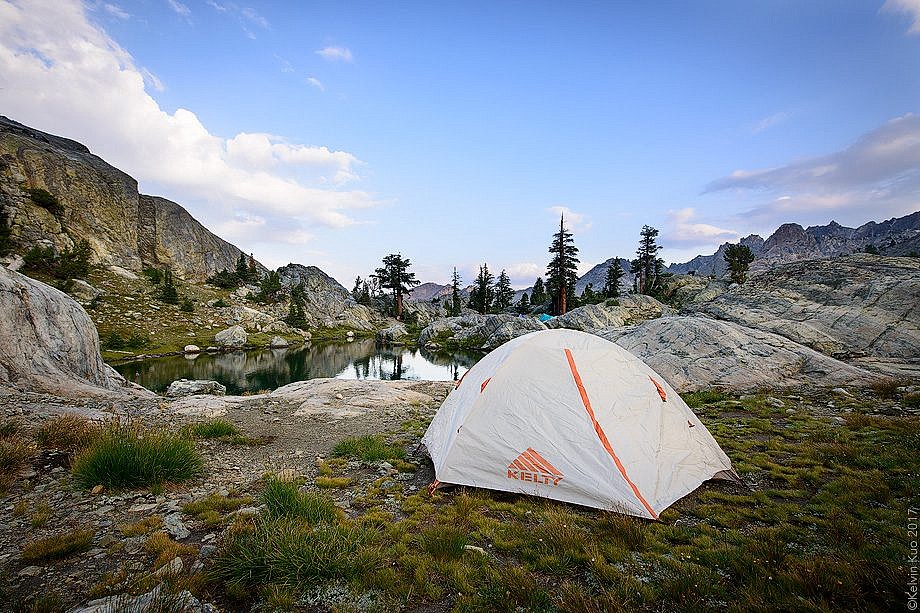 Another view!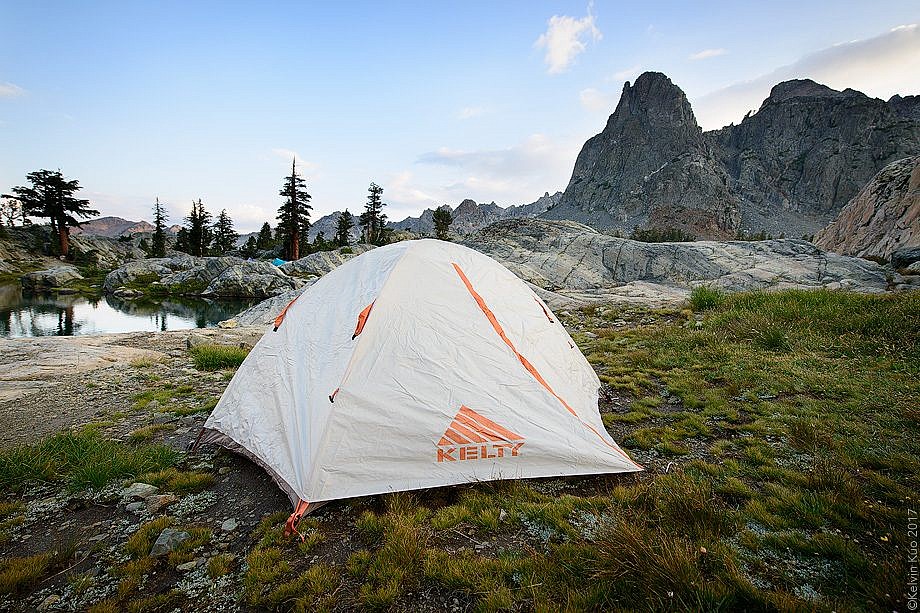 I decided to get an overall view of the lake for sunset, and this really inspired me to go back throughout the night.  here is a shot during sunset, with the sun setting to the right.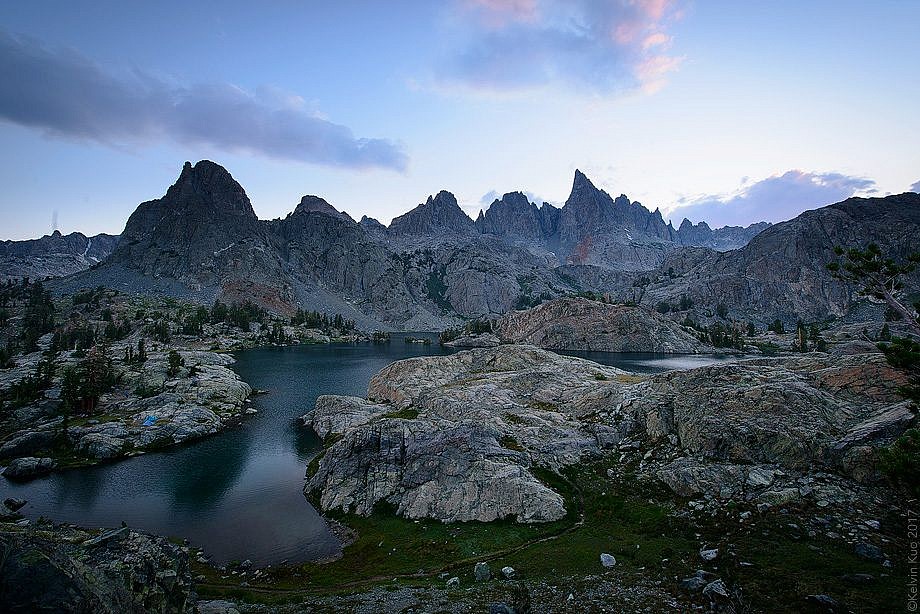 I ended up heading up during the middle of the night, when the moon was illuminating the area around.  It really was a spectacular view.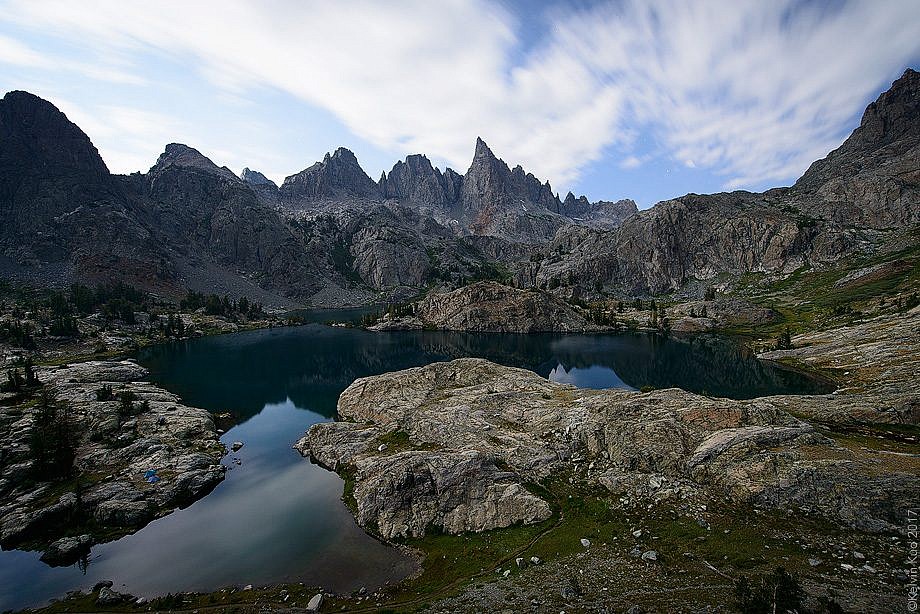 One of few selfies.

I ended up waking up before the sunrise to try to get photos at the top location again, but I really wanted a different angle.  It's hard for me to stay in one place for photos, so I headed down to get a photo that emphasized the mountains towering over the lake below.  I stayed at this location as the sun turned from this nice ruby color…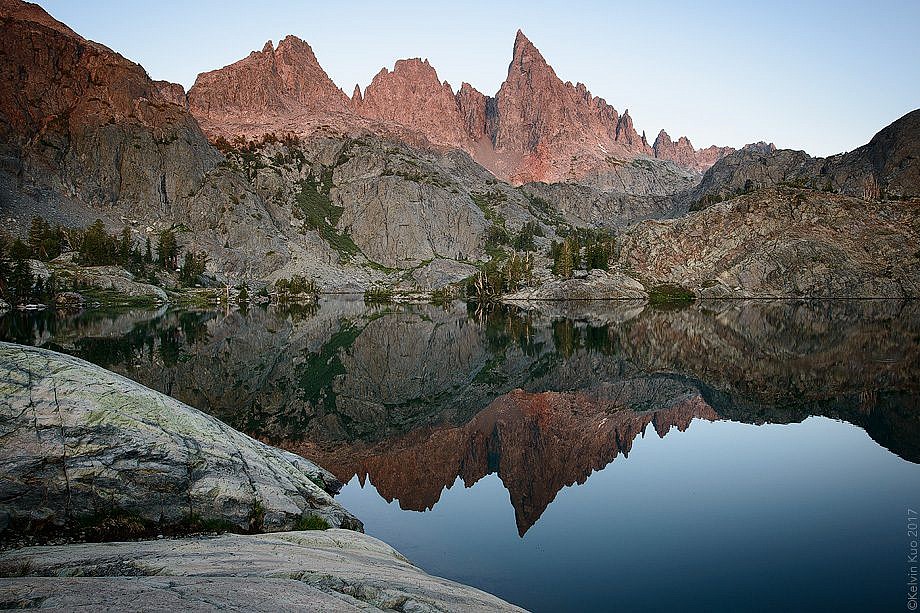 … to a more golden and orange alpen glow.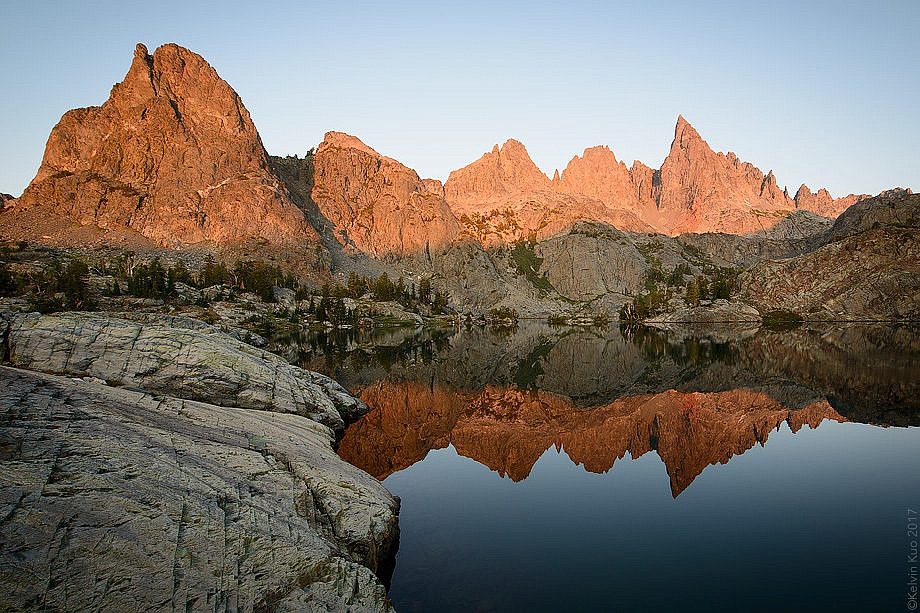 Here's Mel and Kel as we, actually only Melody, admired the view.  I usually resemble a chicken with its head cut off during sunrises.  There are only a few minutes to shoot, and every second counts!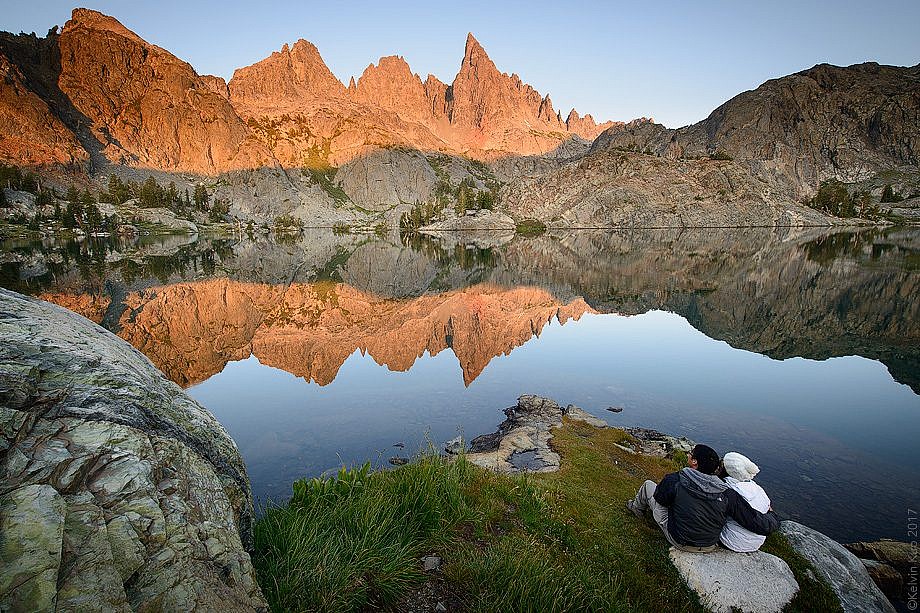 The reflection of the mountain range beyond and Minaret Lake.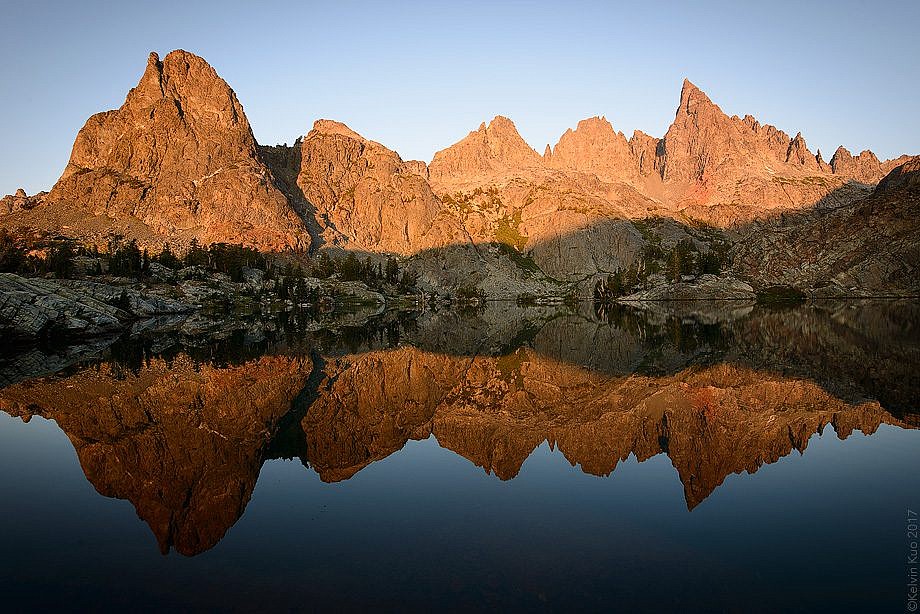 I ended up looking back and saw Melody just admiring the nature all around her.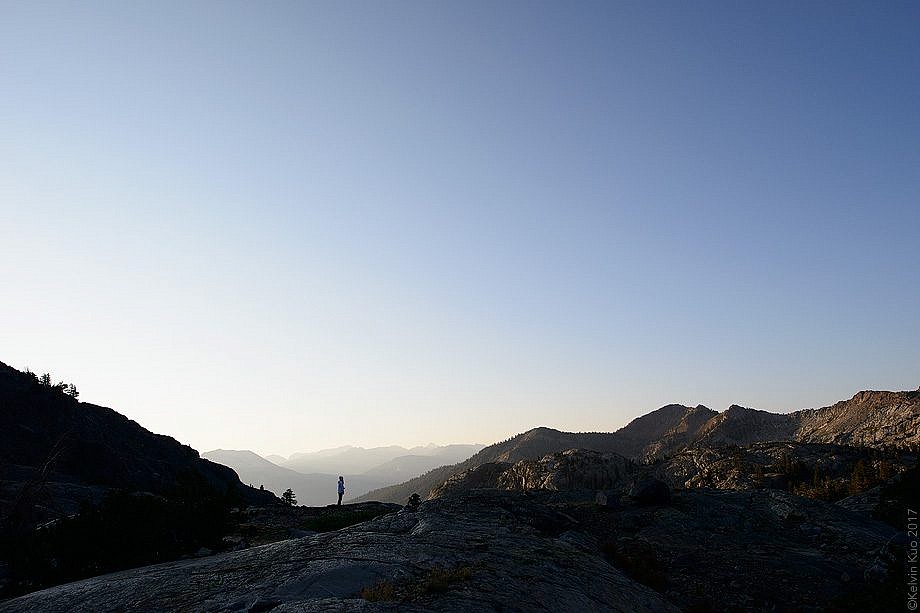 And as we decided to head back after our morning here, we decided on another group photo!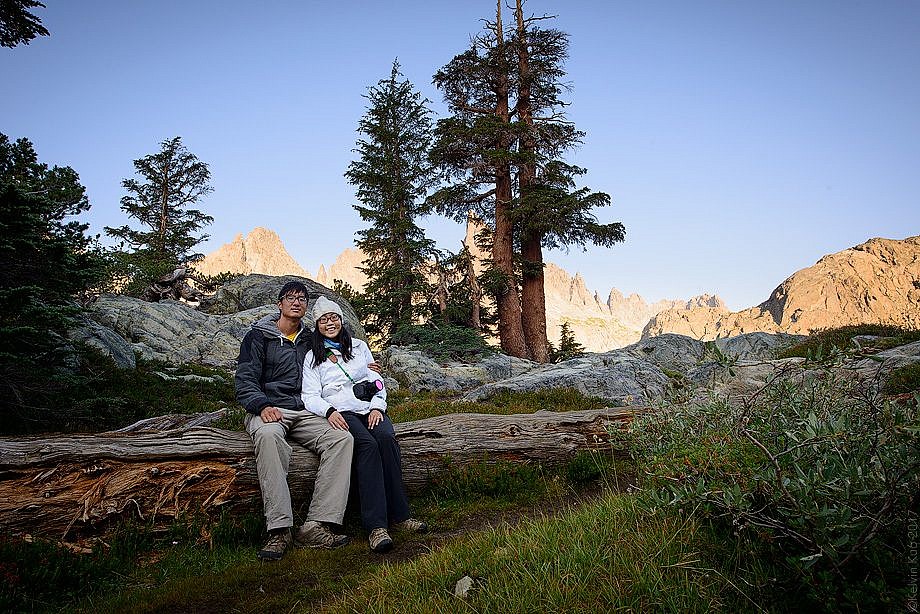 Do we really have to go?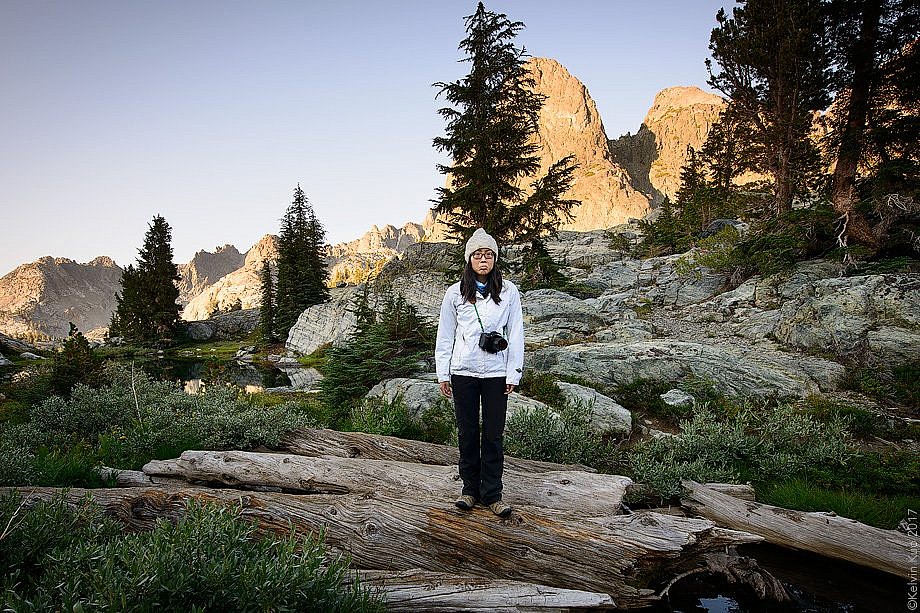 A natural vignette of the lake as we headed back to our normal lives, with a nice weekend out of town.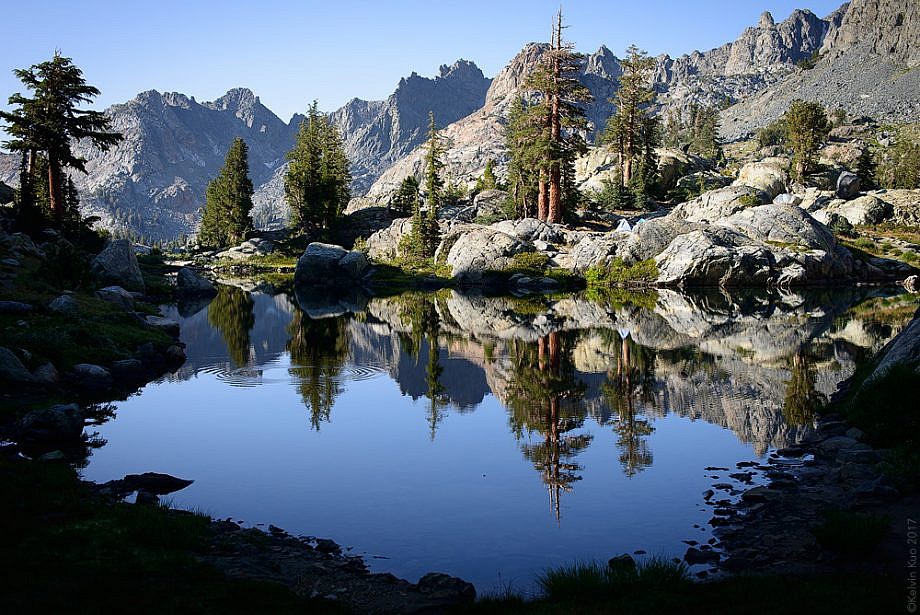 ---
---
You might also like
---